Turn your annual report from boring to brilliant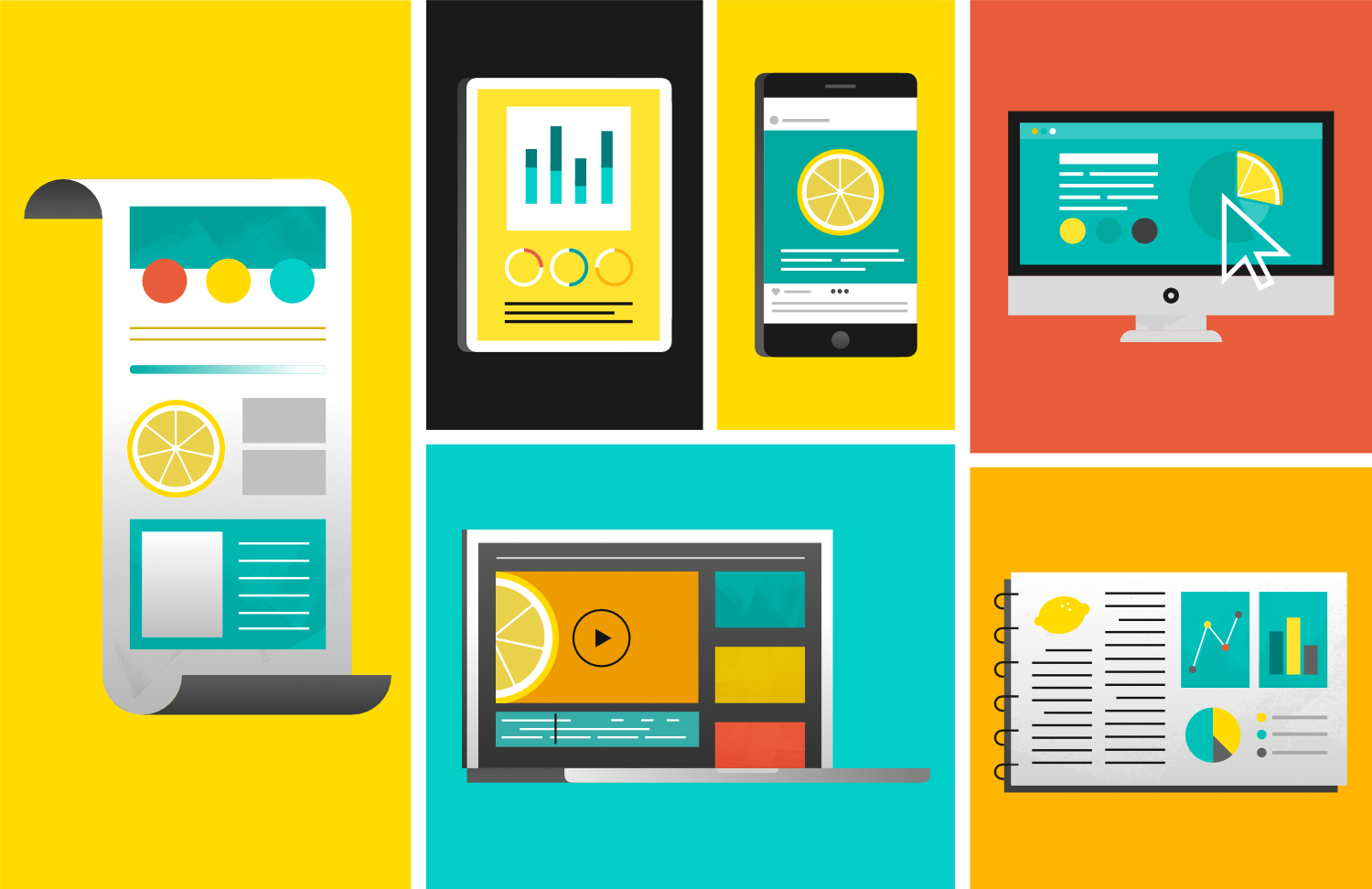 Your annual report tells the story of your year — the milestones, metrics, and main events that summarize the past 12 months at your company. How will you tell your story?
Here's a tip: If it's not visual, it's not memorable.
Visual content makes your most important moments and messages engaging and easy to understand. When others opt for a plain PDF, you can stand out with beautiful, custom design that makes your company (and your accomplishments) shine. Ready for an annual report that wows your audience and leaves a lasting impression with stakeholders? That's Lemonly's specialty!
Your annual report doesn't have to be boring
Your annual report can take just about any shape or format and touch on several themes or aspects of your business — all the stuff that makes you proud to be part of the organization. It might be geared toward a variety of external and internal audiences, from stakeholders to employees to the public. Your annual report is as unique as your company — or at least, it should be.
You might call it an annual report, impact report, yearly progress report, year-in-review, "that PDF thing with the charts," or something else — but when it comes to telling the story of your year with visuals, Lemonly has your back.
Here are a few different types of annual reports we've created with clients:
Why make your annual report visual?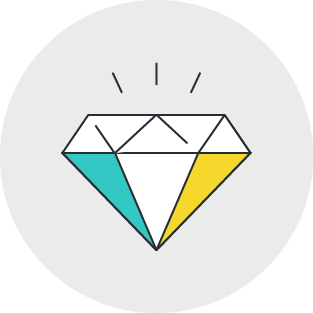 Clarity
Keep your content digestible and easy to understand.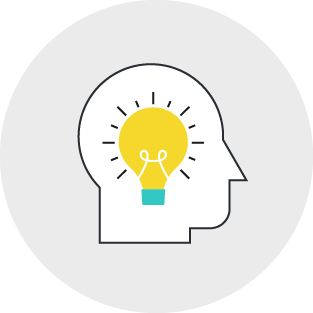 Memory
Increase retention with a distinctive visual they'll remember.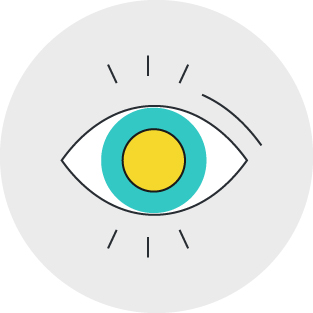 Impact
Make an impression with polished, unique visuals.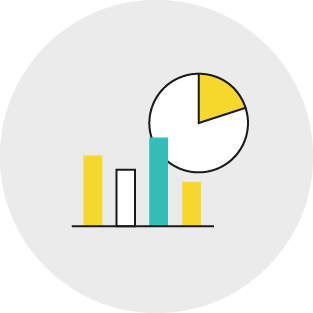 Data
Show your data in attention-grabbing, easy-to-interpret visualizations.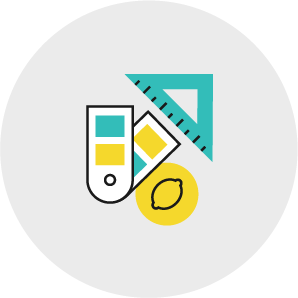 Brand
Highlight your personality through striking, on-brand design.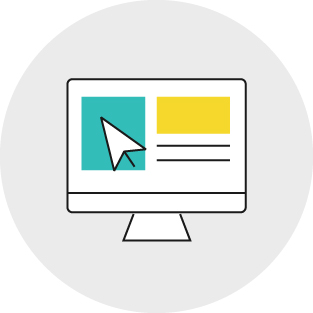 Usability
Create a signature visual asset you can use and repurpose in lots of ways.
We've created annual reports with clients like these:

Annual reports come in all shapes and formats
Like the examples above, annual reports come in lots of different formats, from classic, multi-page reports to animated infographics, interactive microsites, or even microcontent series. It's the content that counts, not the form factor.
In any format, visuals like illustrations, photography, data visualizations, and custom graphics make your story exciting, memorable, and easy to understand.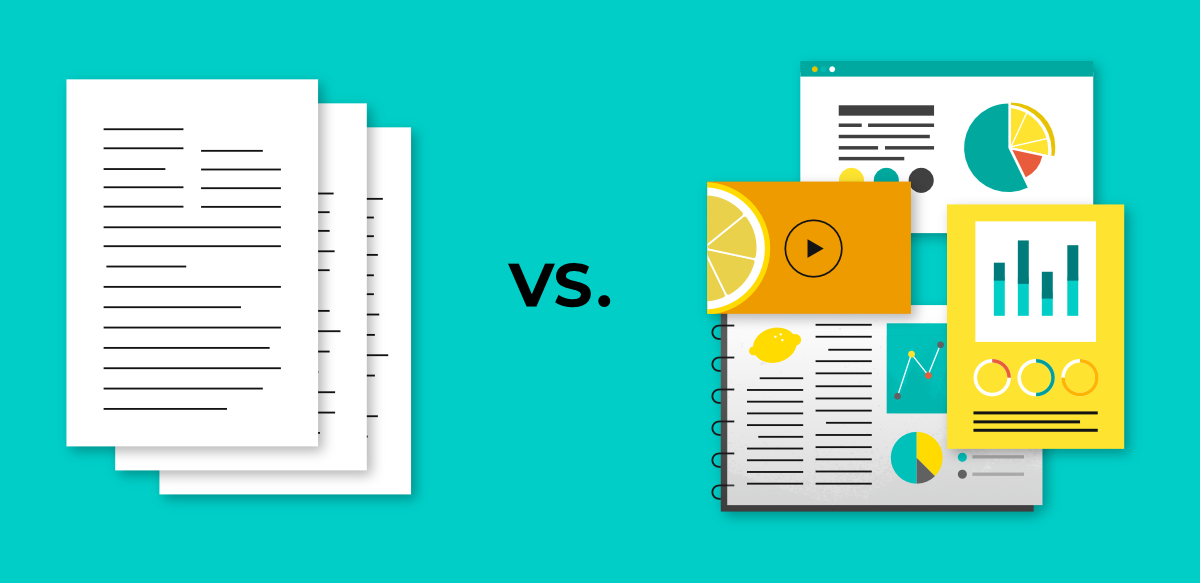 And even if a PDF is the best format for your annual report, it doesn't have to be boring. With the power of visuals, you'll impress stakeholders, explain your impact, and show off your brand. Turn your plain document into a sleek visual feast that's beautiful in print and on screen. Which are people more likely to read and remember?
Polished visuals and thoughtful design make your year's most important moments and metrics shine. Charts, illustrations, photography, and custom graphics turn your story from boring to brilliant.
Lemonly can help you figure out the best format to tell your story based on your planned themes, audience, and publishing methods.
What story will you tell in your annual report?
A lot happens in 12 months — new products, new hires, new office plants — so your annual report will likely touch on several themes that make up the story of your year. We often help clients tell their story with these common themes:
THEME
WHAT IT IS
YOU MIGHT COVER…
Goals and key results
Achievements and progress toward your annual goals, performance targets, or long-term business priorities
– Annual goals and targets
– Financial performance
– Big-picture numbers
Team highlights
People-related milestones, growth, and changes among your team
– Talent acquisition
– Promotions
– Leadership and management
Strategic vision
A summary of your plan for the brand, major projects, and strategic initiatives
– Brand strategy
– Culture initiatives
– Internal communications
Major milestones
Progress markers and moments that mattered from this year
– Major events
– Celebrations and anniversaries
– Awards and recognition
– Sales and service milestones (e.g., 1 millionth customer)
Business growth
Key metrics about your sales and revenue, portfolio growth, or other performance data
– Investments
– Portfolio growth/M&A
– New products and services
– Sales and marketing performance
Marketing spotlight
Highlights related to your brand, content, and external presence
– Campaigns and media highlights
– Metrics that matter
– Branding and messaging
Community impact
Ways you've contributed to your community and the world around you
– Philanthropy
– Grants and sponsorships
– Sustainability and environmental impact
– Community involvement, volunteering, and service
You can visualize your story in tons of ways. Check out more ways we tell stories with infographics.
Check out these annual report examples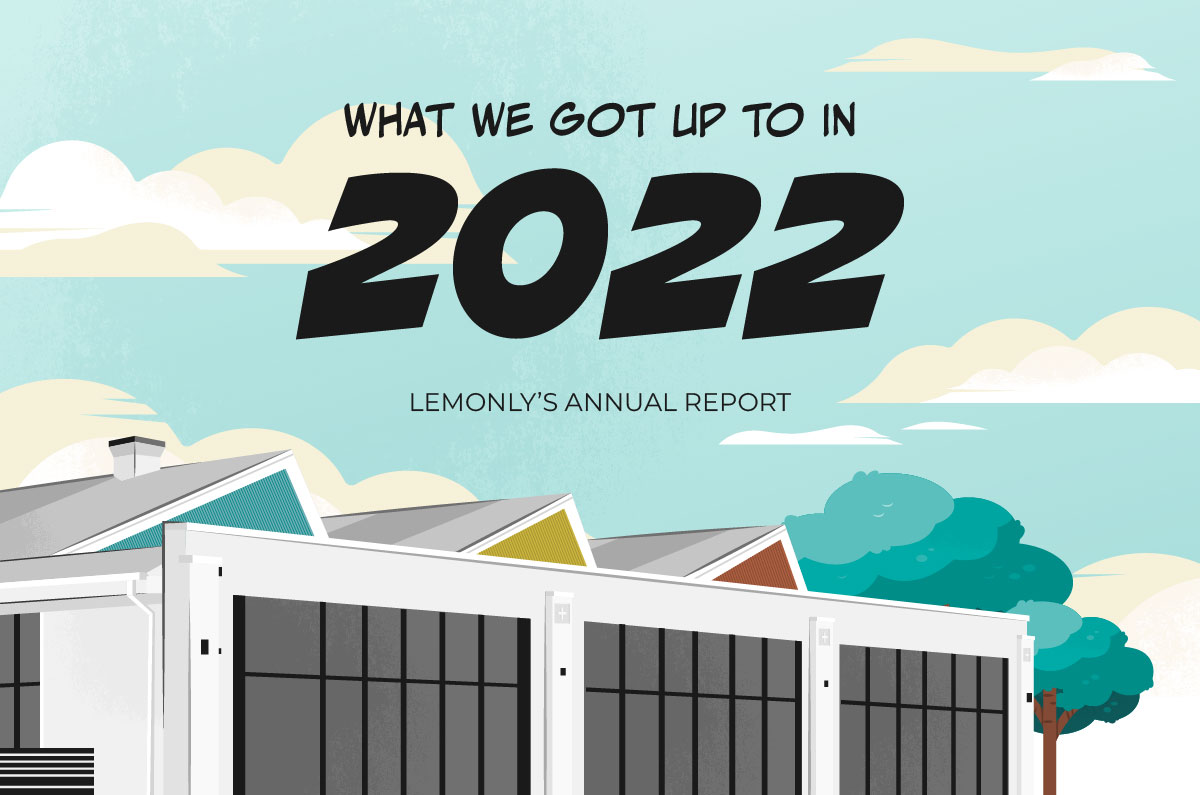 2022 Annual Report Infographic – Lemonly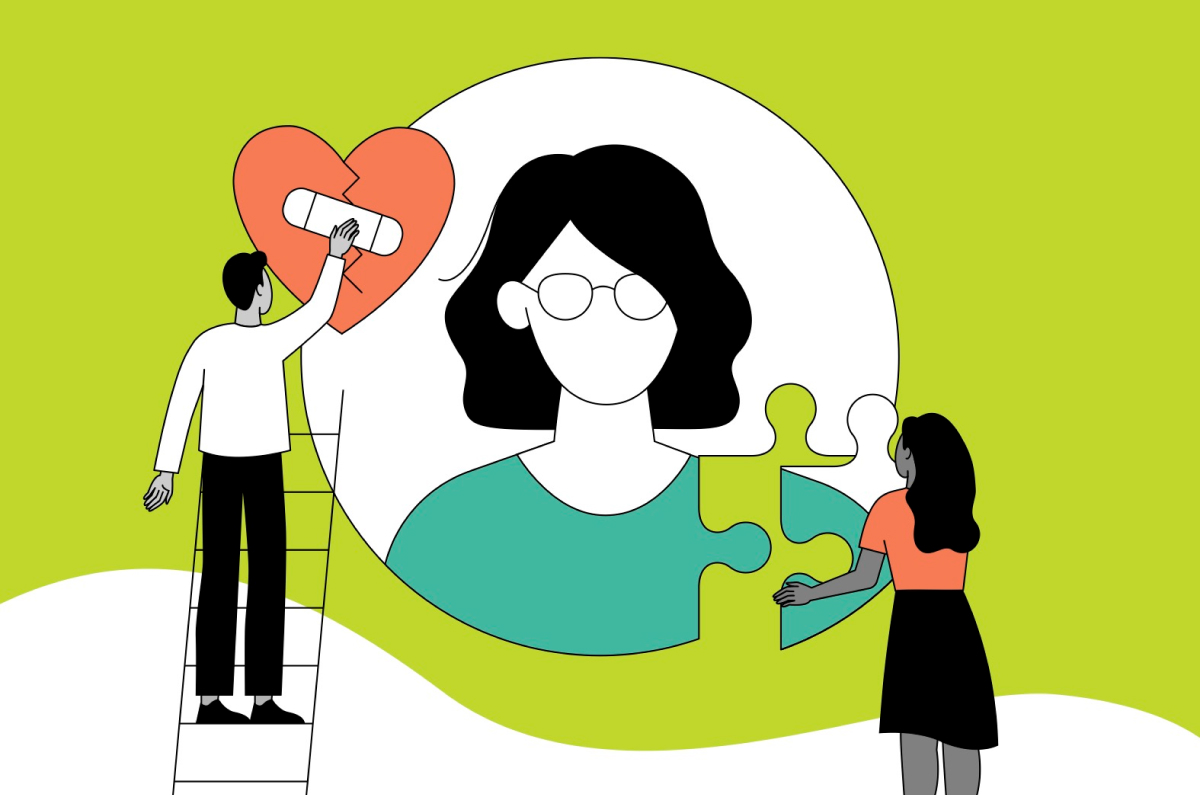 2020 Coaching Outcomes Report – Face It Together
2022 Year in Review Animated Infographic – Strattam Capital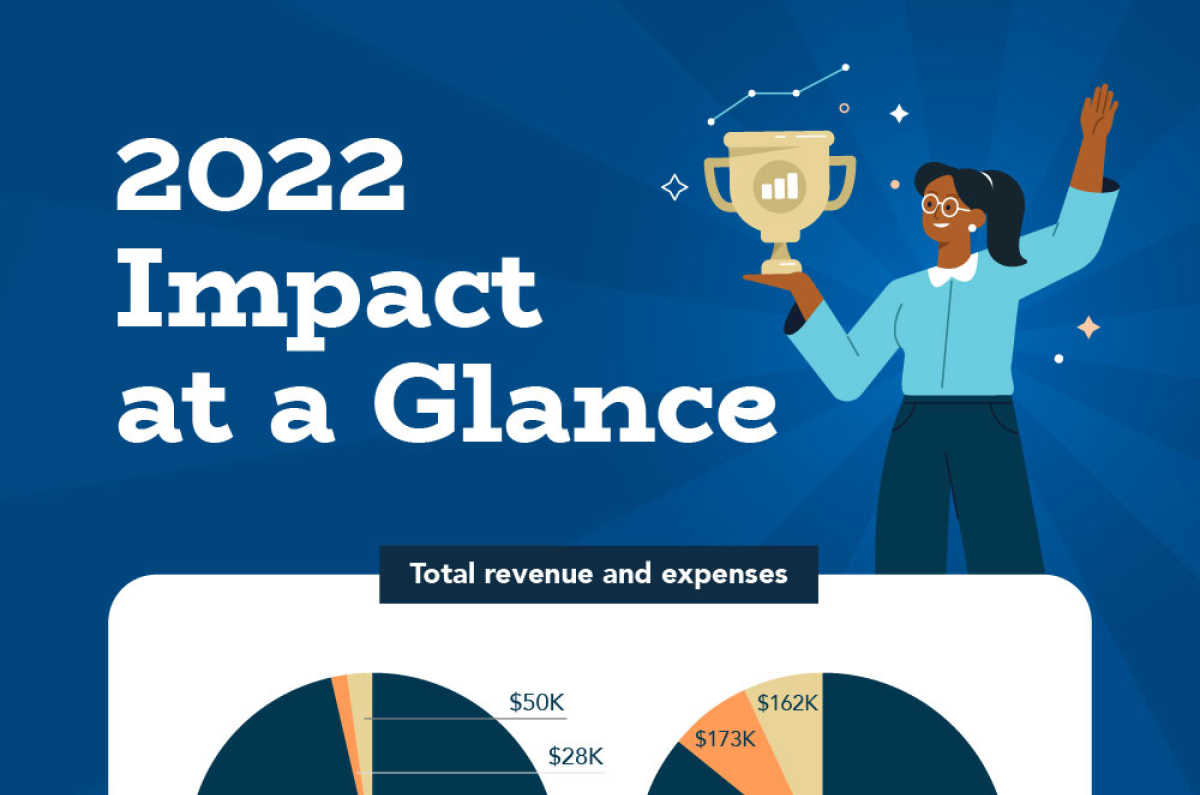 2022 Impact Report Infographic – Invest in Others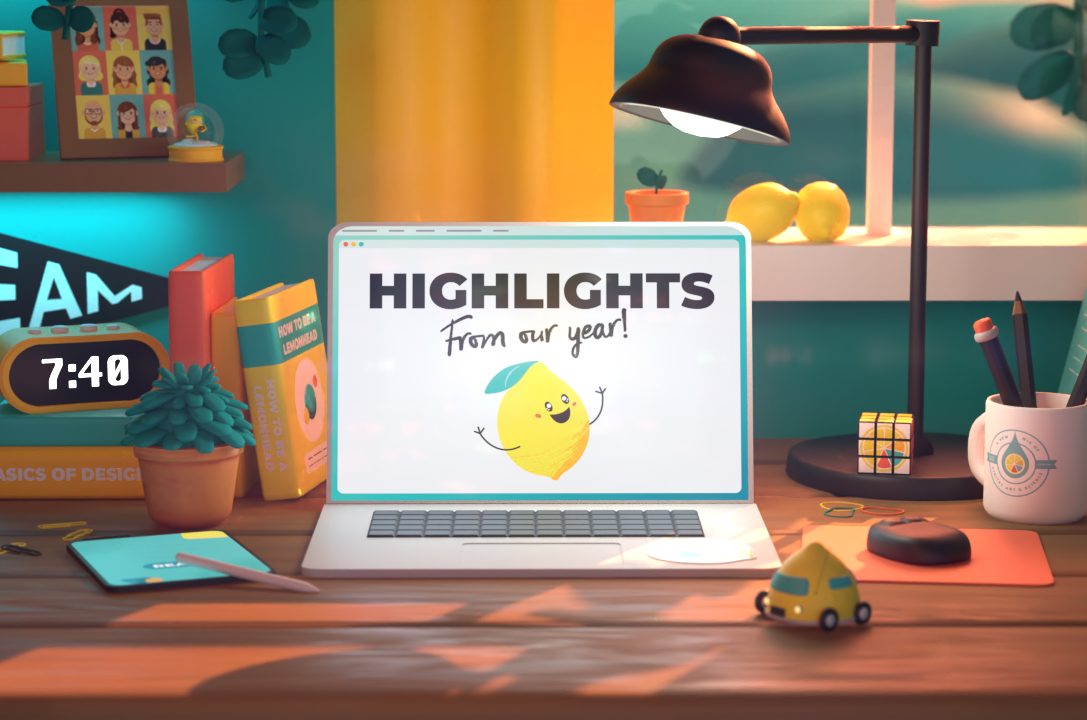 2021 Immersive 3D Microsite – Lemonly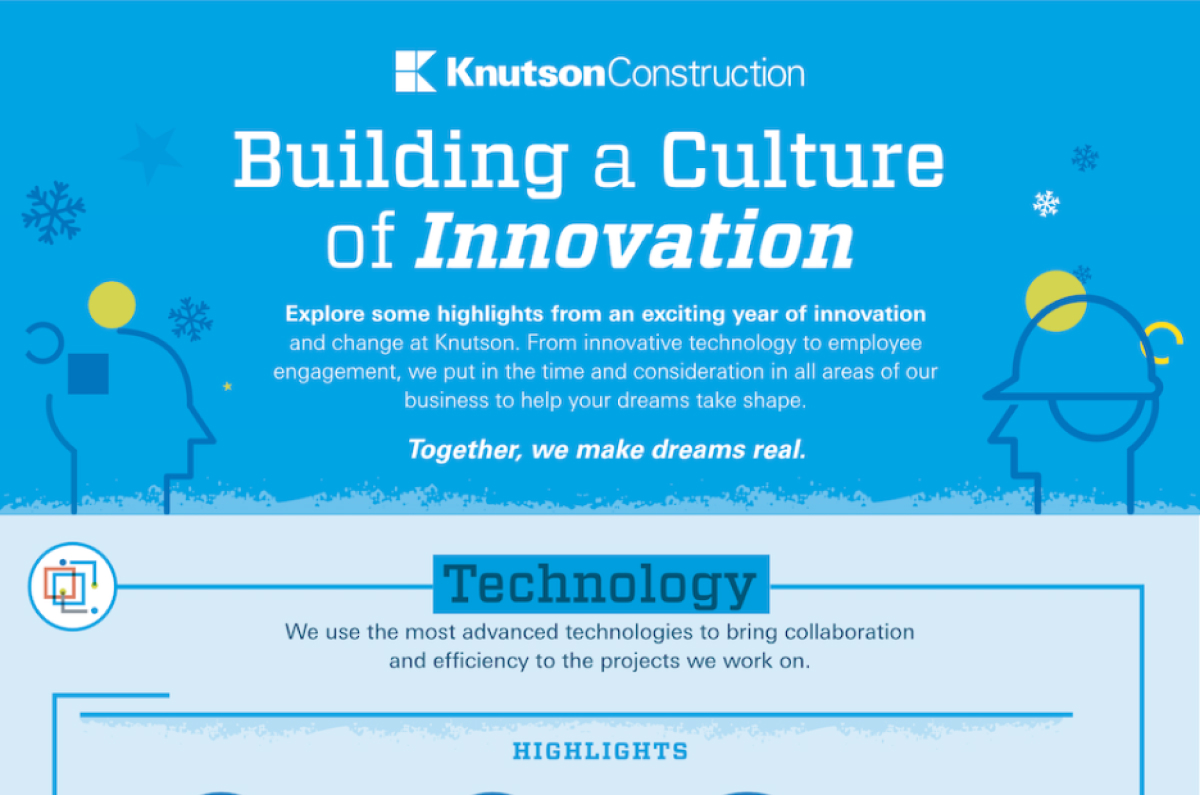 2022 Innovation Report Animated Infographic – Knutson Construction
How we'll work together
Our tried-and-true lemons-to-lemonade process helps every project go smoothly — and makes sure you have a sweet experience every step of the way. Here's a taste of what you can expect from working with Lemonly.

Explore more about annual reports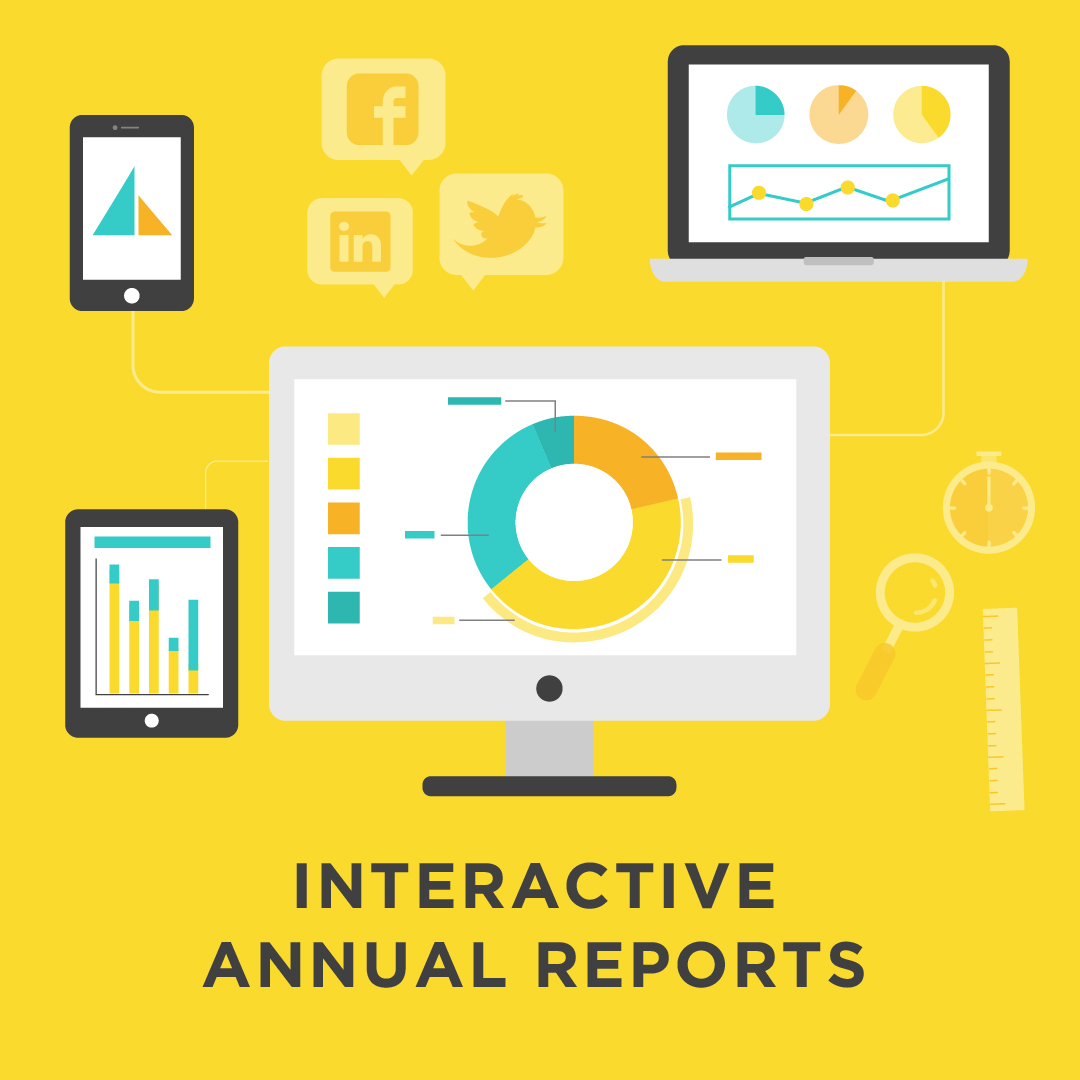 7 reasons interactive annual reports are trending
An interactive annual is really something special, especially when you've got a lot of content to share. Here's why an interactive is worth your consideration.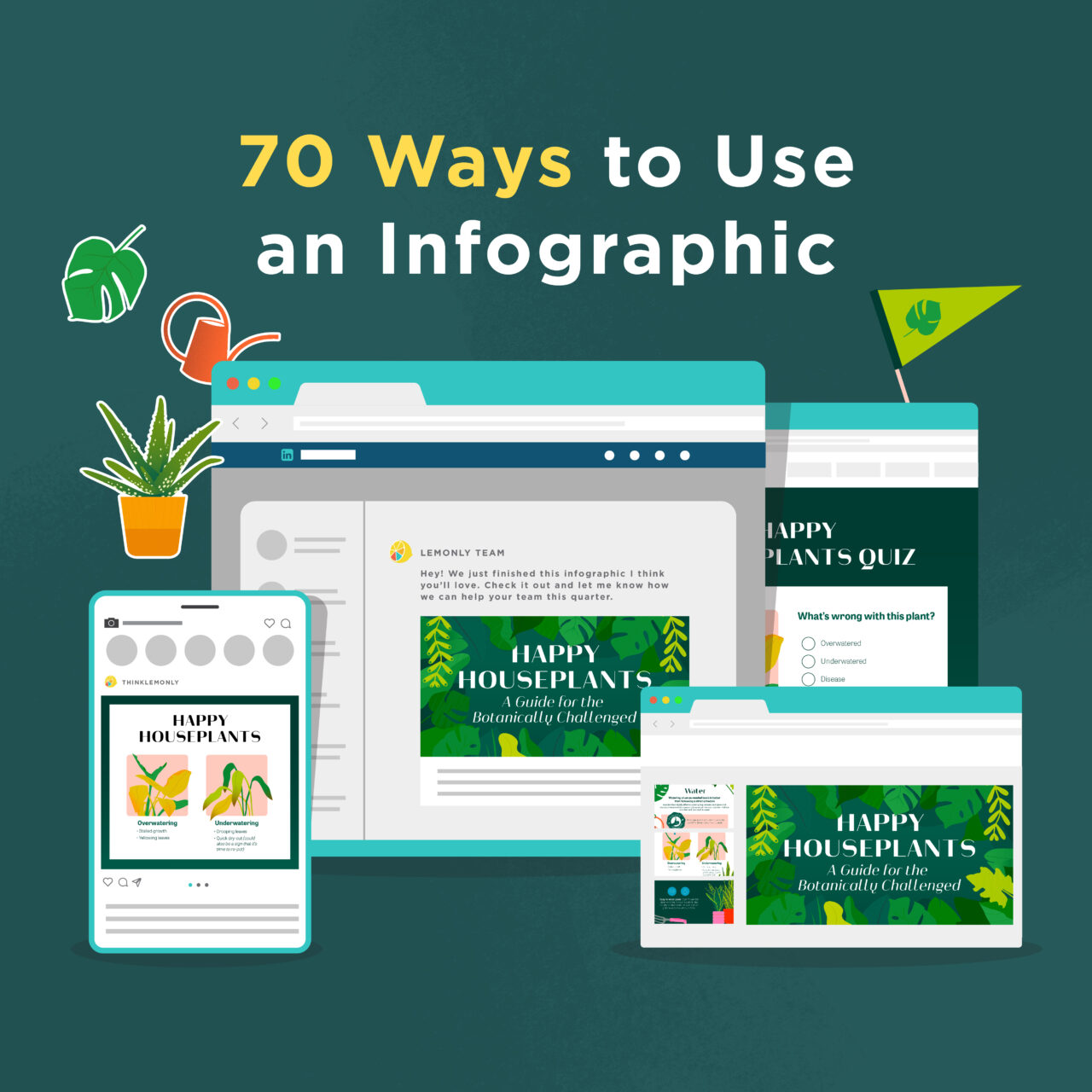 70 ways to use an infographic
For inspiration about how you can put your annual report into action, check out our list of 70 strategies for making the most use of your infographic.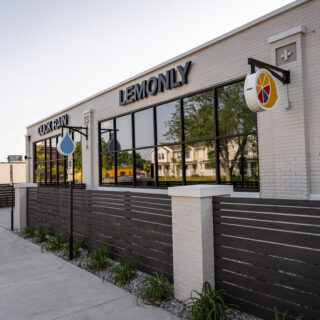 Lemonly's past annual reports
Need some sweet inspiration? Take a look at all of Lemonly's very own past annual reports, from static infographics to immersive microsites.
Let's tell your story with a wow-worthy annual report
Hit the button below to get in touch with us, and our team will be in touch real soon to schedule a call to talk about your goals. Not sure which option is right for you? We'll work with you to provide a recommendation that fits your goals, audience, and ideal investment.