The past year was a big one for Lemonly. The company turned 10, got acquired by our pals at Click Rain, welcomed new team members, and saw things return to something resembling normal after more than a year fully remote during the heydays of the COVID-19 pandemic.
Each year, our annual report is a chance to look back at some of the key moments, projects, and team events that made our year memorable. We also use it as a chance to experiment with new work types and techniques (hint: this one's pretty sweet). Check out our past annual reports here.
In 2021, we focused on adding some sweet new skills to our arsenal — including 3-D animation and illustration along with advanced interactivity with the help of our developer friends at Click Rain, our sister company. So our latest annual report incorporates both of those into an immersive, interactive, 3-D scene.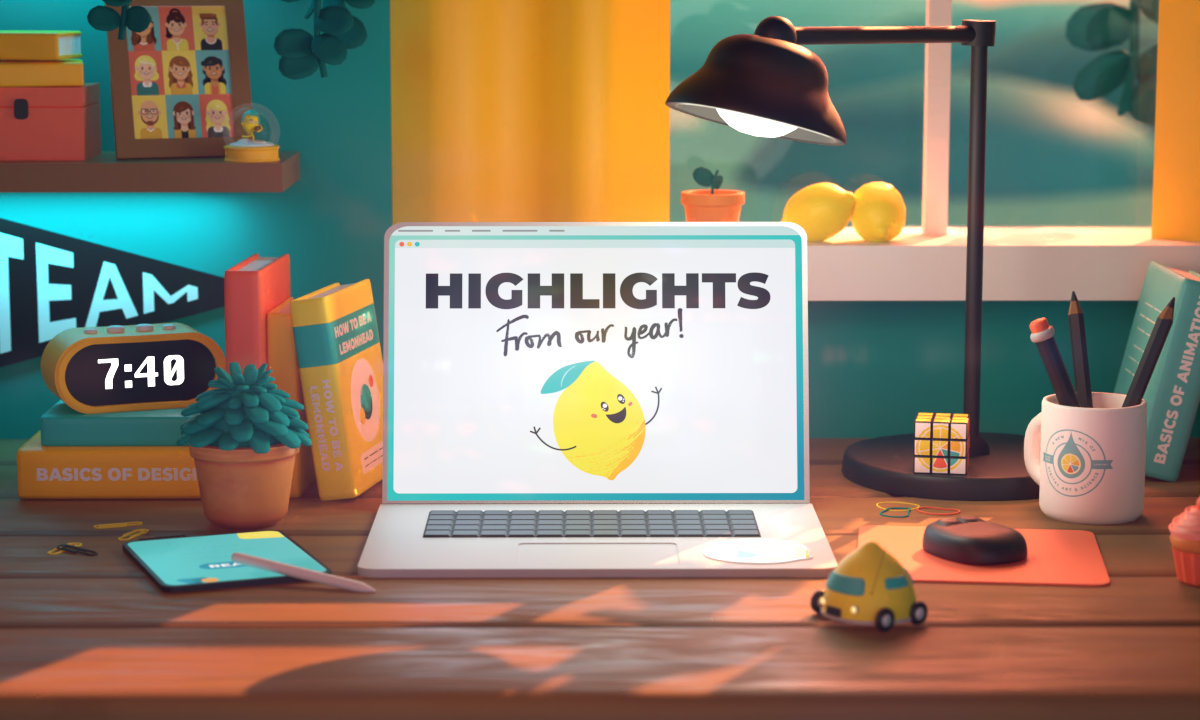 Click below to access the interactive (best viewed on desktop). Once you're in, have a look around! Scroll to zoom in and out, drag to move around the scene, click objects on the desk, and read about the highlights from our year.
Ready for a scavenger hunt? Here are a few Easter eggs to explore:
Explore all 10 clickable items in the scene (marked with a circle)

Click and drag to solve the Rubik's cube

Click the lamp to watch the shadows dance

Tap the plant to give it a spin

Nudge the pencil

Drag the mouse

Find all four books with titles

Find all seven lemons
Interested in making something similar for your company? We'd love to chat. Drop us a line to get started. 
Want to keep up with the Lemonheads year-round? Subscribe to the Lowdown for monthly email updates about all things Lemonly.