With Fat Tuesday quickly approaching this Tuesday, many people are getting in the Mardi Gras spirit. Whether you've been celebrating for a month or just thinking about starting, we've collected five infographics to help get you in a Mardi Gras mood.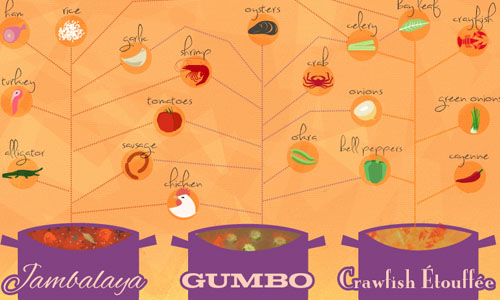 If you're headed down to New Orleans to celebrate, you may want to check this first graphic out. We worked with Marriott and created a breakdown of what goes into traditional New Orleans cuisine. From gumbo to beignets, we've got you covered. YUM.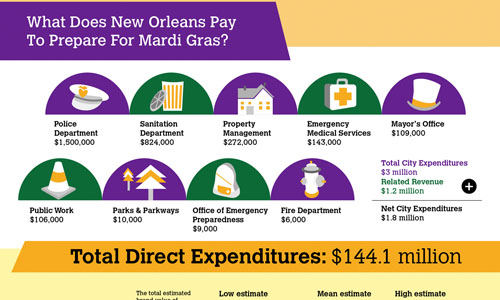 Ever wondered about the economics of Mardi Gras for New Orleans? This infographic by Mint dives into the financial factors of Fat Tuesday for the Louisiana city. Can you guess what visitors spend the most money on?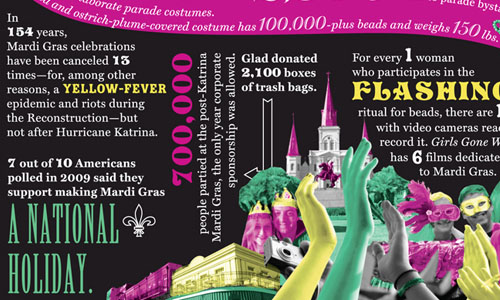 This Fast Company graphic dives into a ton of numbers surrounding Mardi Gras including number of parades, bars, donations, and food. There's even a recipe for the perfect hurricane, the "official" Mardi Gras cocktail.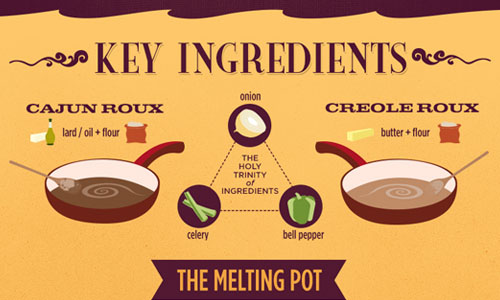 There's something about the food in the South that makes you keep coming back for more. In our second Southern cuisine infographic with Marriott, we dived into the differences and similarities between cajun and creole cuisine.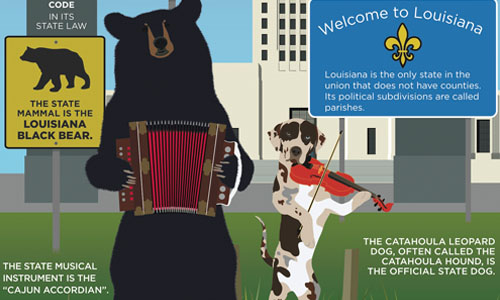 Don't know  many facts about Louisiana in general? This graphic by the History Channel illustrates a range of historical and fun facts about The Pelican State. Guess you better remember not to bite anyone in Louisiana!
Have any other Mardi Gras or Louisiana graphics to add to the pack? Let us know in the comments below. Happy celebrating!