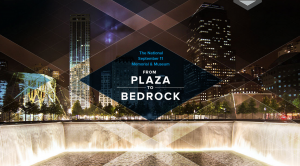 As we commemorate the 12th anniversary of 9/11 today, the latest project we got to be a part of was a complete and utter honor, to say the least. Working with the National September 11 Memorial and Museum to create the From Plaza to Bedrock interactive infographic was a wonderful experience.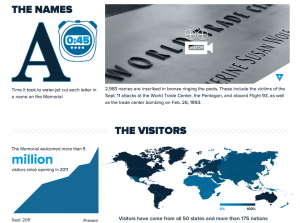 From sorting through the data and wireframing an outline to designing and creating elements that move, fill, and come alive, we got to be a part of it all.
This interactive infographic is a unique tool for learning about not only the design and build of The Memorial, but also 9/11 Memorial facts such as visitor profiles, funding, and museum artifacts.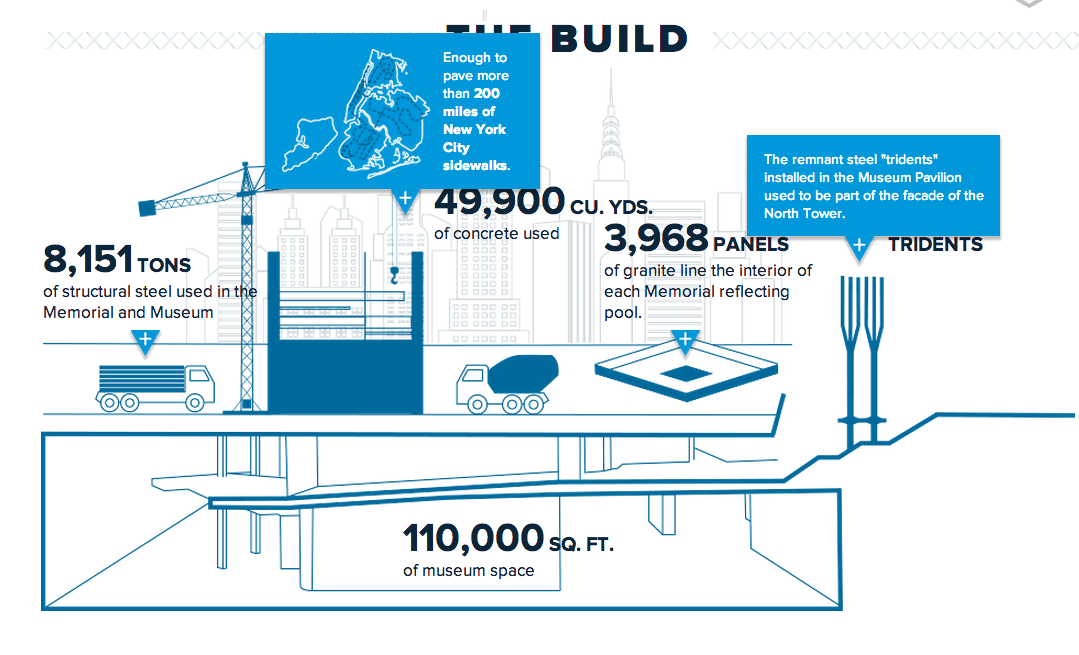 Scrolling down the page, you can see clickable charts, moving parts and even a video to help this infographic come to life. We are very proud of the end result and we're honored to have partnered with the 9/11 Memorial on a project like this.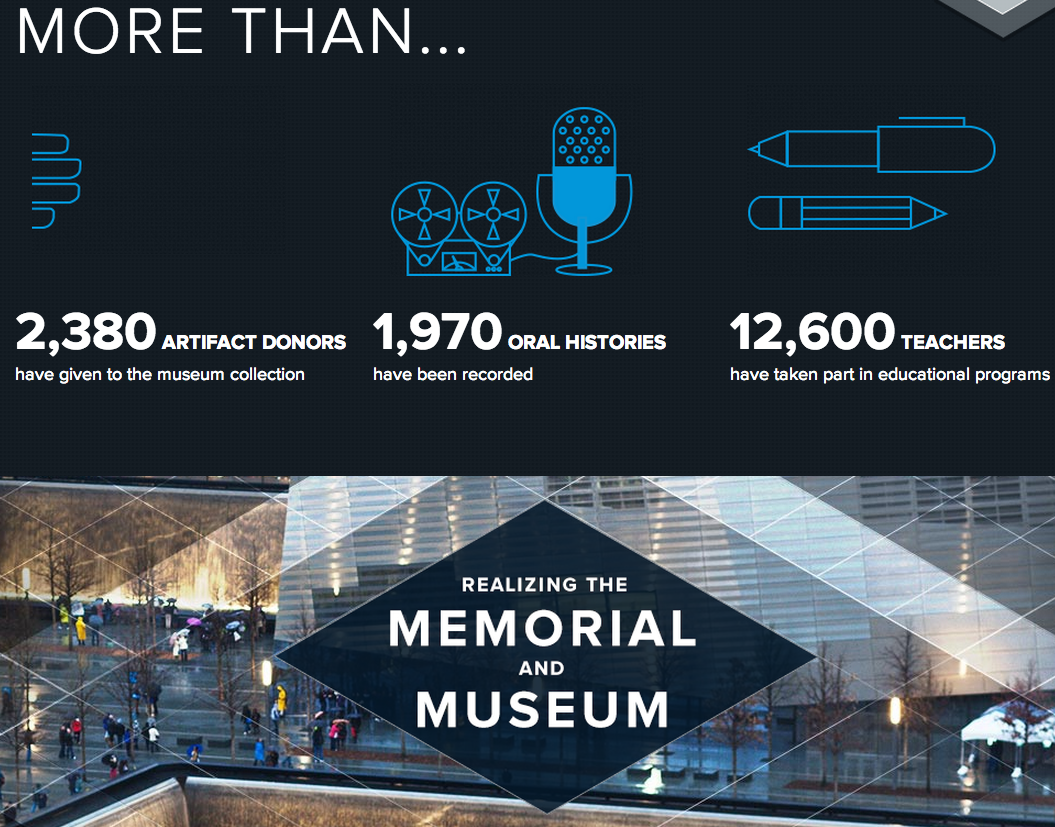 To get the full interactive experience and explore details about The National 9/11 Memorial and Museum, see it on their website HERE.
We will never forget.