In case you missed it, the universe celebrated Towel Day back in May, in honor of the late author, Douglas Adams. Adams is famous for his quirky and fun, science fiction novels such as The Hitchhiker's Guide to the Galaxy.
One of our designers, Ana, is a fan of his work and chose to make an infographic about the many ways to use a towel. Little did we know that Douglas Adams has such a large following.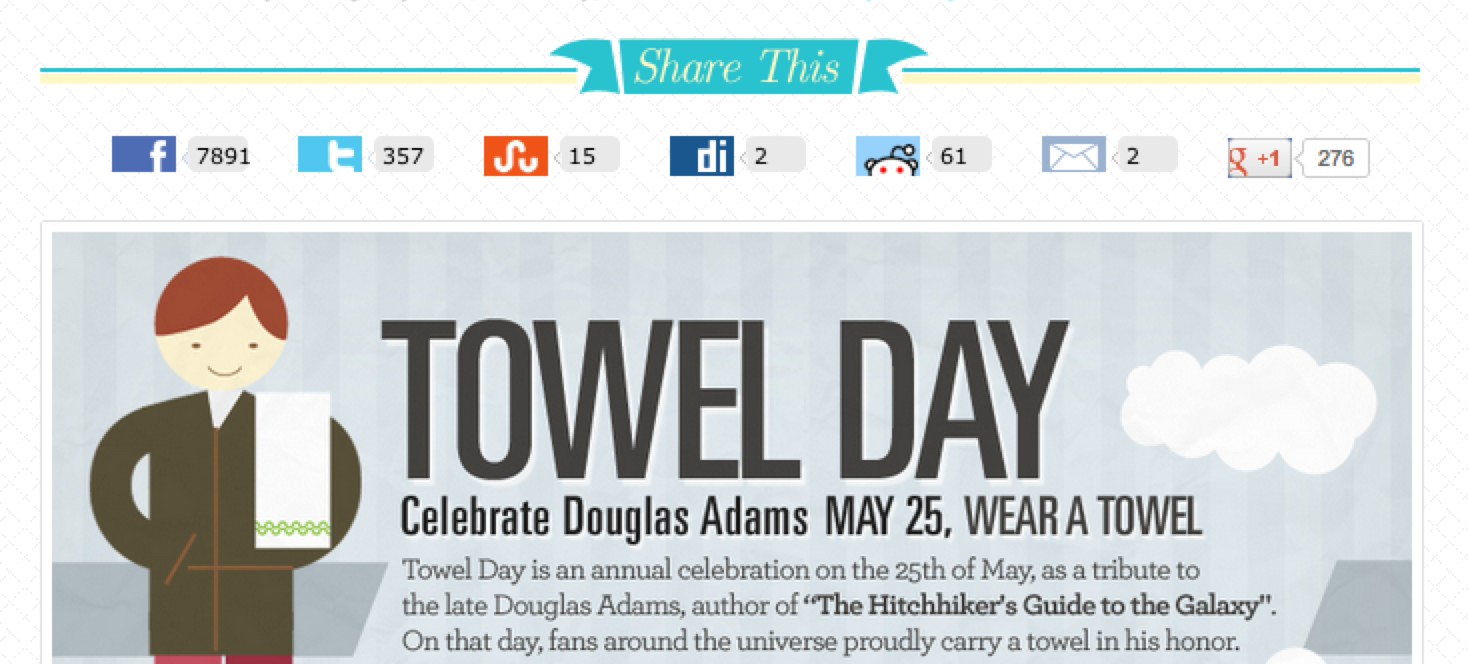 In just 48 hours, Ana's Towel Day infographic racked up over a whopping 23,900 total page views and over 7,890 Facebook shares. Today the graphic has nearly 40,000 total page views, 14,000 Facebook shares, and picked up 4,000 Facebook likes along the way.
This is just one example of the fact that the success of an infographic doesn't have to depend on getting mentioned by a popular media outlet. An infographic, like our Towel Day example, can attain a Lemon.ly record number of page views and Facebook shares, if the right niche can be found.
The pro tip from Lemon.ly…
A successful infographic isn't always determined by the size of an audience, but by the passion of that individual audience.