We're big fans of adventure here at Lemonly. (If you haven't heard, it's one of our core values.)
After a Lemonhead has been with the company for five years, they receive a $2,500 travel voucher and an extra week of PTO to take a trip outside North America. We call it the Adventure Bonus.
Why do we do this? First, because we want to celebrate a major work milestone for our long-term employees. But second—and perhaps more importantly—because we believe seeing different parts of the world, experiencing new cultures, and venturing outside our comfort zones make us better employees and better people. When team members go on an adventure, they bring those new experiences and broadened perspectives back to their work at Lemonly.
Morgan, Director of Business Development, and Brett, Senior Designer, recently joined the 5-year Lemonheads club, so we asked them to share a bit about their Adventure Bonus trips.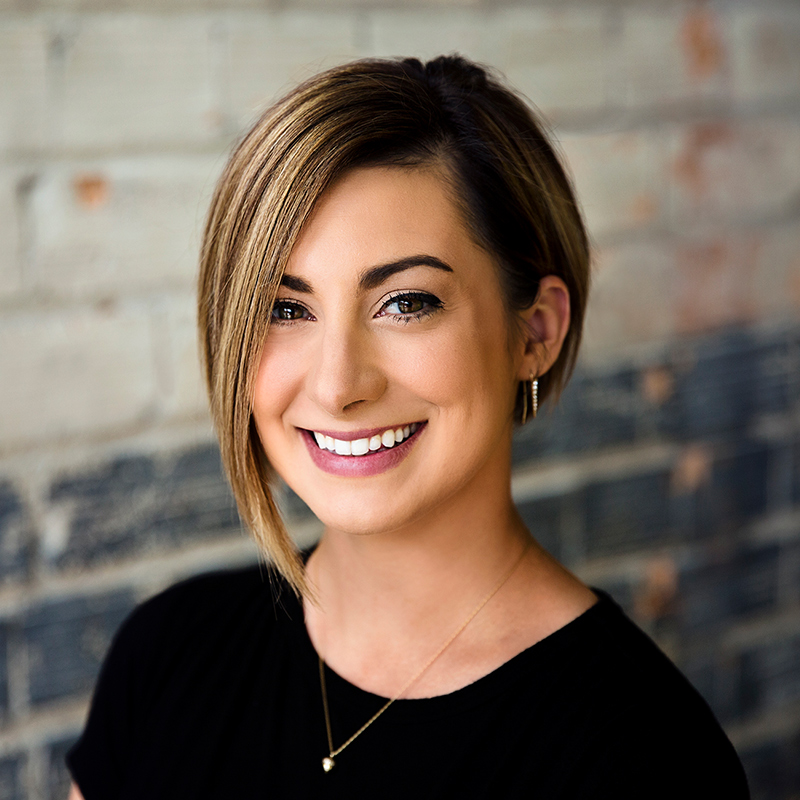 ---
Where did you go? Why?
Morgan: My husband and I went on a European adventure for 11 days, making our way from the Netherlands through Germany and Italy. We both wanted to cross a few countries off our list! I found affordable tickets to Amsterdam from Minneapolis; Amsterdam is a great hub for the rest of Europe, so we started and ended our trip there. We were in Munich for the first weekend of Oktoberfest and then headed down to Milan so I could show my husband the wonders of the Ligurian coast.
Brett: My wife and I decided on Costa Rica for my Adventure Bonus destination. Living in South Dakota, it was hard to pass up the opportunity to take a trip somewhere warm in the middle of February when it feels like the cold will never end. Costa Rica is one of the few places with a tropical climate where it felt safe to wander off the beaten path, and we wanted to interact with locals and experience all the vibrant local culture had to offer. Costa Rica also has incredible biodiversity and is doing the right things to protect the Earth. I also read that people there are super laid-back and happy, which turned out to be 100% true!
Tell us about a few highlights from your trip.
Morgan: In Amsterdam, we loved strolling along the beautiful canals, eating fresh stroopwafels and other local street food, finding a David Bowie-themed bar, and browsing three floors full of original Banksy pieces at the Moco Museum. Trying on traditional dirndls and lederhosen in a small German village and rushing with the crowd to get a seat in the tent for the opening of Oktoberfest were highlights for sure. While we were in Italy, my husband got to swim in the ocean for the first time and we kayaked five miles along the coast. And of course, the food everywhere along the way!
Brett: We spent the first half of the trip exploring the area surrounding Arenal Volcano National Park, where we went on a guided rainforest hike, ziplined, soaked in natural hot springs, and toured the small town of La Fortuna. Halfway through the trip we drove 130 miles west to the coast and stayed near the ocean. We went beach hopping on a private boat, snorkeled, and relaxed as we watched the sun set over the ocean.
What's a moment from your trip that you'll remember forever?
Morgan: Oh my goodness, so many! Our balcony view in Levanto, Italy, was breathtaking. We spent so much time there in awe just watching the sunrise and sunset over the mountain and seaside town, hearing the waves on the shore and the families around us going about their everyday business. That view never got old and the slower pace of small-town Italian life suited us.
Brett: It will be hard to forget ziplining 650 feet above the forest canopy, but even more memorable for me was a quiet moment at a food shack in Potrero where my wife and I enjoyed a friendly conversation with the owner, Pablo, as we ate some of the best food on our entire trip.
What's something you learned on your trip?
Morgan: You can communicate so much through facial expressions and gestures. The world is smaller than you think (we ran into another couple from South Dakota in the seaside village of Vernazza!). Good food and drink brings joy to everyone everywhere.
Brett: Our rainforest guide, Gabriella, taught us all about the flora and fauna in the rainforest.
Food can be one of the most enjoyable things about traveling to another country. What was the best meal you had during your trip?
Morgan: A very favorite part of traveling, indeed! The best meal we shared had to be thinly sliced grilled swordfish drizzled with fresh olive oil, trofie al pesto pasta, fresh bread, and a bottle of house wine at Ristorante L'Oasi in Levanto, Italy, where pesto originated.
Brett: I absolutely loved the fresh cuisine of Costa Rica! One of my favorite meals was a traditional Costa Rican breakfast called gallo pinto, which consisted of a mixture of rice and beans with scrambled eggs and a fried plantain. When paired with a perfect cup of coffee and some fresh tropical fruit, I can't think of a better way to start a day full of adventure.
Any tips for others traveling abroad?
Morgan: Backpacks are a must, especially if you're going to multiple destinations. They're easier to tote around cobblestone streets. (Here's one I like if you're looking for something carry-on sized that holds a ton.) Don't be scared if you're not fluent in the language! Learn a few key phrases and try them out, but don't let not knowing the language be a reason you're not traveling internationally! Google Translate, nonverbal communication, and politeness go a long way. Also check out a site like ThriftyTraveler for great prices on international flights—often under $500 round-trip!
Brett: Leave gaps in your itinerary where you don't have anywhere to be. I'm glad we had some fun activities booked, but some of the best memories were simply being free to explore and soak up our surroundings. Also be sure to check with your doctor about whether there are any recommended travel vaccinations or medications for your destination.
Lemonheads receive the Adventure Bonus after five years with the company. How is Lemonly different today than it was when you started?
Morgan: When I started here, Lemonly was a 9-month-old design company with four employees based in a coworking space with a handful of clients and a handful of infographics. Now, we're 8.5 years old with 17 employees, 350 clients, and more than 3,500 projects under our belt. With that kind of growth, we've matured as any company does. In the beginning, everything was new for everyone; we didn't have many established processes or historical data to look back on. Now, we have a tried-and-true process for each project, loads of data to look back on when planning for the future, documented policies, budgets, 3-year plans, KPIs—all of it. What hasn't changed in the drive to make amazing work people are proud of at a place where people are proud to work.
Brett: Our processes and tools have evolved each year to make us better at what we do. We have a new office space and a few new faces, and we've added many great benefits for employees along the way, like the Adventure Bonus.
---
The Adventure Bonus is one of our most-loved employee benefits here at Lemonly. You can read the full list of benefits here.