Great things happen when talented people come together.
As you may have heard, in early 2021, Lemonly was acquired by Click Rain, a people-first digital agency based right here in downtown Sioux Falls. Change can be a little daunting, but with clarity at the center of everything we do—and Collaboration, Integrity, and Adventure as our core values—Lemonly is always ready to take on the next challenge. In this case, it's certainly been worth it.
Over the past year and a half-ish, Lemonly and Click Rain have gotten to know each other, learn from each other, and collaborate on some pretty sweet projects. We're still two unique companies doing our own amazing unique things, but we're also building a shared culture and finding opportunities to be Better Every Day as a team.
So let's recap what's changed, what hasn't, and what we're excited about moving forward.
Collaboration on client projects
We're always looking for new ways to give our clients the best of our brains and abilities, and this new partnership gives us even more brains and more abilities to offer.
Both companies have our own specialties, but we complement each other so well. Click Rain builds your beautiful website, and Lemonly creates an engaging animated video for the homepage. Lemonly creates a robust microsite for your new campaign, and Click Rain dives into the data to help you measure its success. Working together helps us get the most out of what we do best and give our clients even more opportunities for success.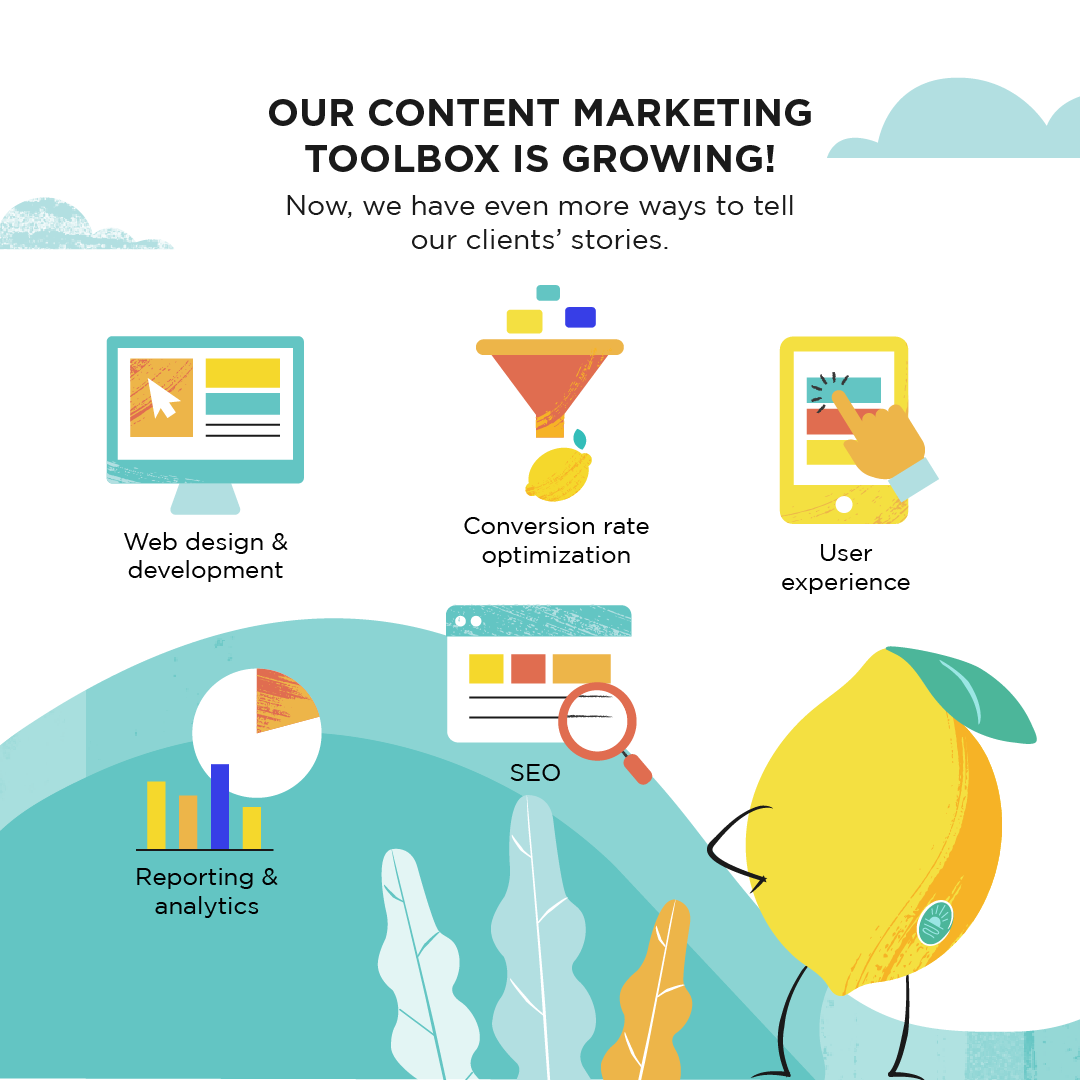 Here's a quick look at some Click Rain capabilities our clients now have access to:
Web design and development

Conversion rate optimization

User experience

Reporting and analytics

SEO

Marketing and media strategy

Local marketing management
Some sweet shared activities
Outside of typical "work stuff," we've found some time to bond as a team. In our first year as a shared organization, we had a beautiful company picnic—look at those many, many smiling faces!—and a holiday happy hour at Arcade 81. Just call us the pinball wizards.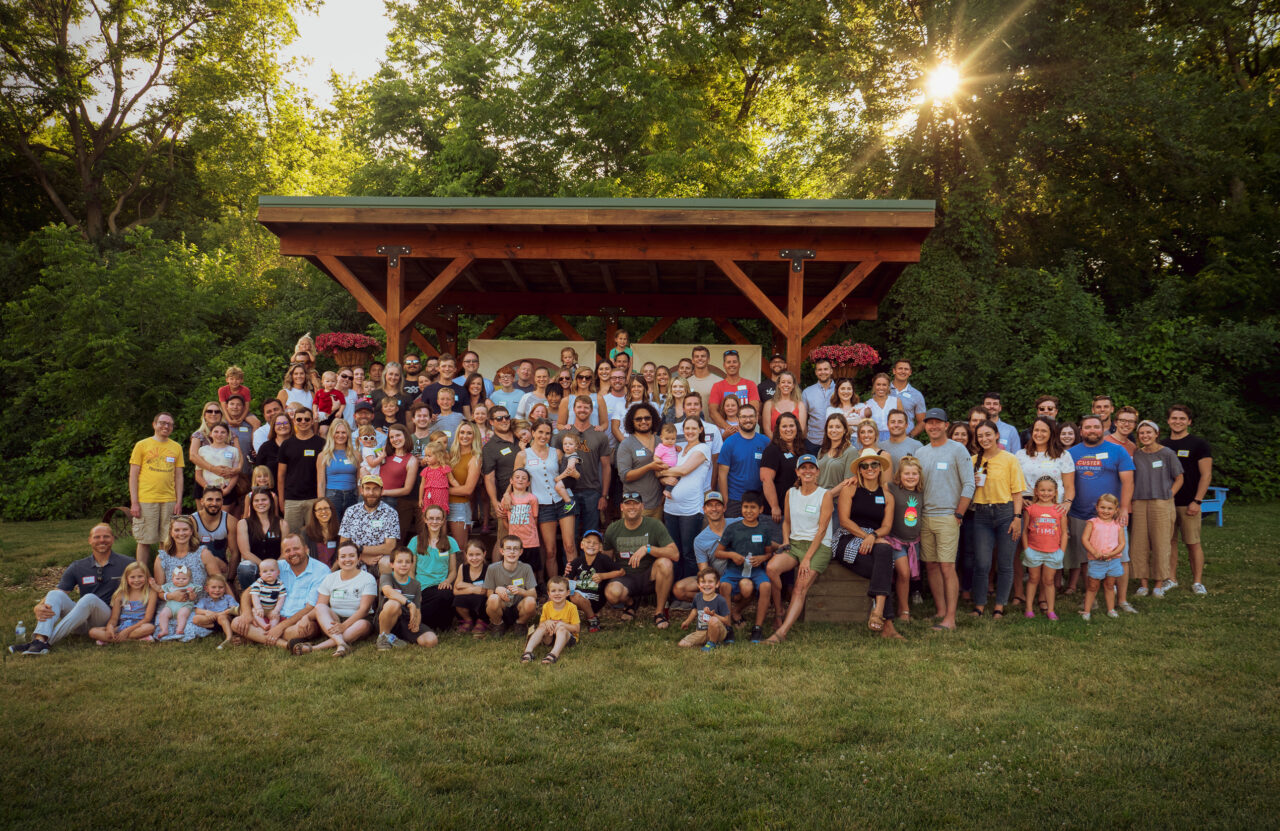 More recently, we kicked off Summer Hours with some dress-up days, a visit from the Dakota Snow ice cream truck, and summer-themed virtual trivia. (Question: How many hot dogs and buns did American cultural juggernaut Joey Chestnut consume in 10 minutes at the 2021 Nathan's Hot Dog Eating Contest? Answer at the end of this post.*)
Throw in the occasional happy hour, impromptu downtown lunch, and some shared Slack channels, and we're well on our way to getting to know our new pals. Lemonheads, meet Raindrops.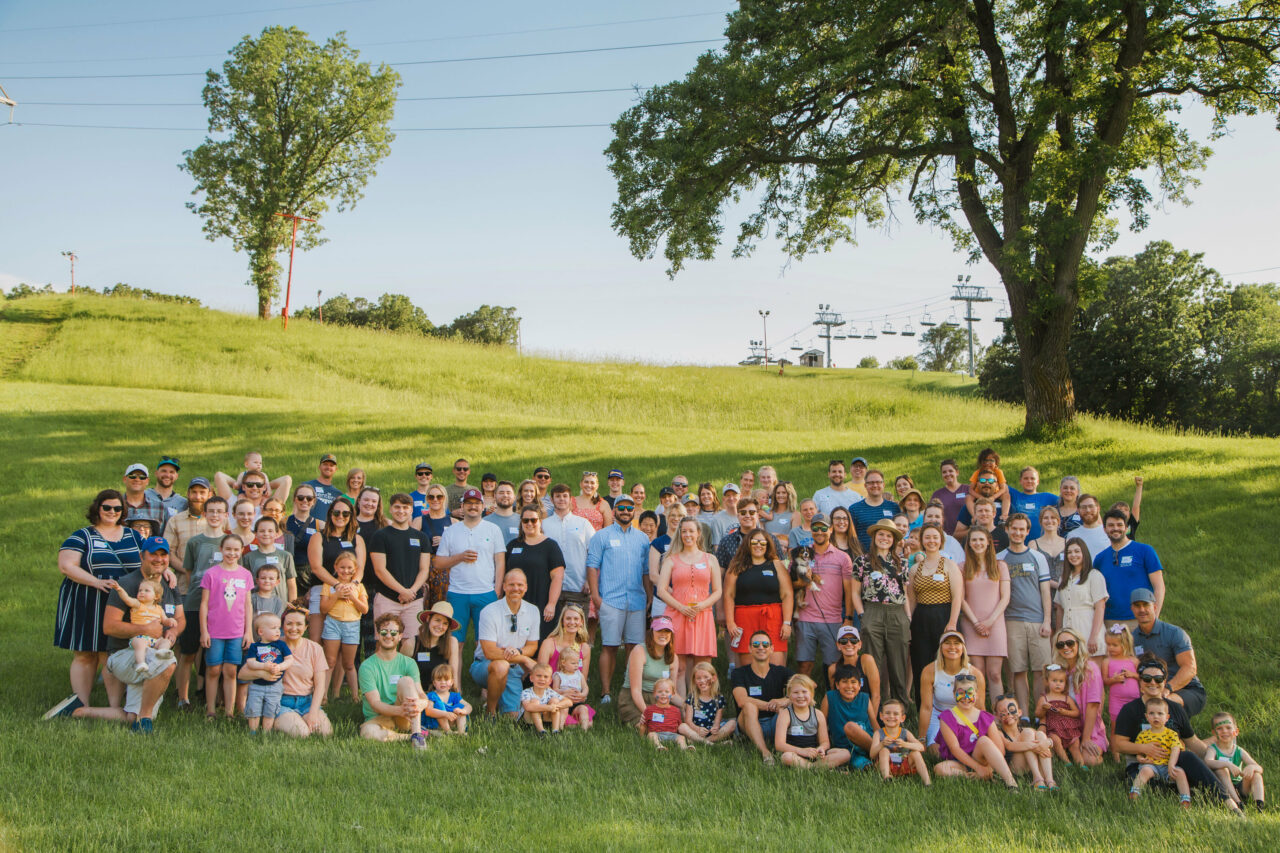 (Kinda) sharing an office right now
Some of the Click Rain folks have gotten comfortable up in the loft at Lemonly HQ while we eagerly await our shared move to the new building—more on that below! Those of us who primarily work in the office have enjoyed getting better acquainted with the Raindrops via spontaneous group lunches or "block walks" when the weather's nice.
Speaking of seasonal changes, it's been fun to see some Lemonheads who tend to work from home more often poking their heads out of hibernation to make appearances in HQ this summer. Gotta love that remote flexibility.
We've also had a parade of new hires come in for onboarding. (We're growing teams! See jobs here at Lemonly and open positions at Click Rain.)
New building coming later this year
Yep, we're moving in together! We'll be sparking new ideas in an old spark plug factory, affectionately known as the Sawtooth building. As two companies with strong ties to downtown Sioux Falls, we're psyched to have found a space so close to the heart of the city.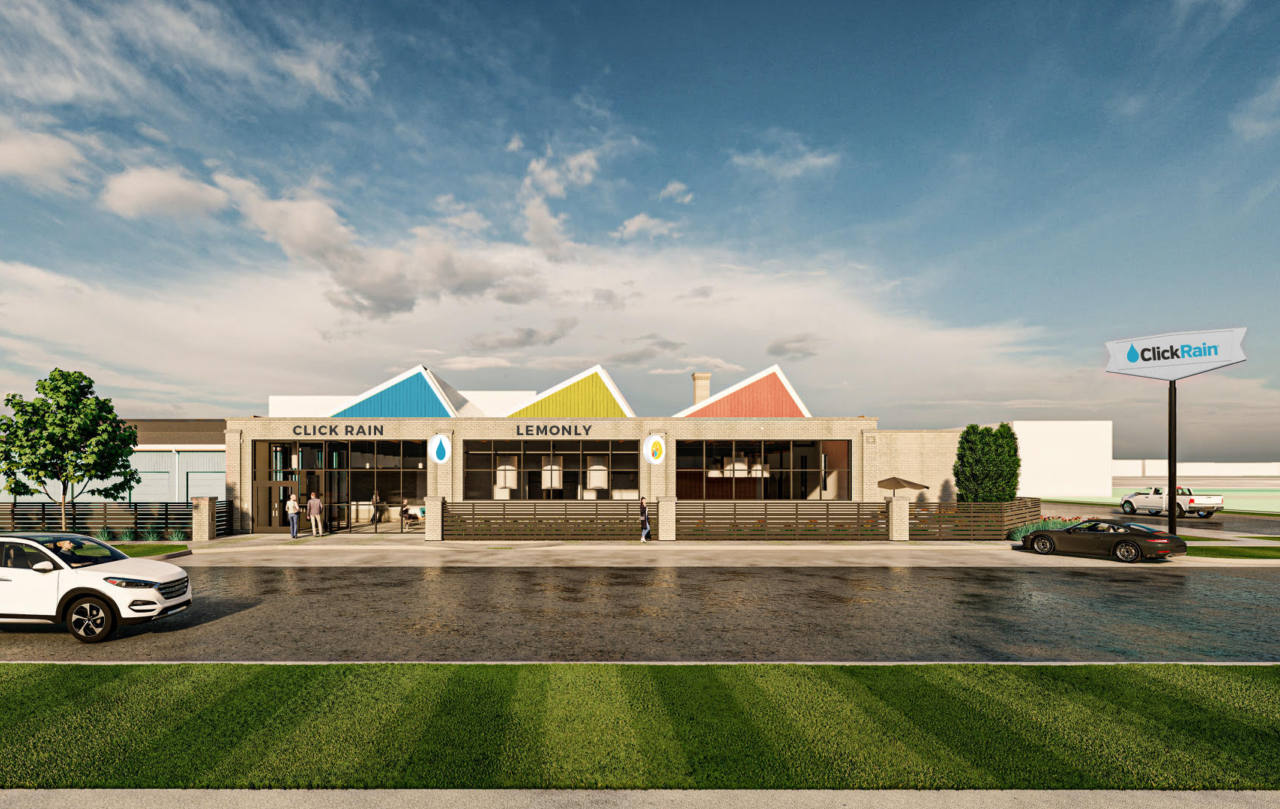 Our teams have gotten to take some sneak peek tours of construction as we renovate to make the space our own, and we're already looking forward to grabbing coffee at Queen City Bakery and trying out the new T-Juanita Street Food and Cheladas just across the street.
Leading company culture
One of the reasons Lemonly and Click Rain make a sweet match is our mutual commitment to building a strong company culture and putting our people first.
Some of the biggest initial changes in the early days after the acquisition related to consolidating admin and standardizing operations and benefits. In the spirit of Better Every Day (and in the spirit of just being generally good leaders), our shared leadership team decided that when our policies or benefits differed between companies, we'd adopt whichever one was better for the team. For example, Lemonly had a more generous Summer Hours policy, so now everybody gets those Summer Hours.
Lemonly and Click Rain are also both proud champions of flexible work. Lemonly has been remote-friendly from the start, and now, as a shared organization that came together during a global pandemic, we've truly embraced remote-first.
Most of Click Rain's 40-person team has been fully remote since October as they wait for the new building, and every Lemonhead works from home at least part of the week. Many of us are remote half the time or more, some are full-time remote and we value that flexibility. It's fun to check in with coworkers logging on from their family lake cabins, coffee shops near HQ, or even Airbnbs in Barbados. Anybody can work anywhere anytime, and that's how we like it.
Whatever we do or plan comes with purposeful consideration of how our full-time remote colleagues factor in (along with our HQ-based folks with hybrid schedules). We're excited to continue building on that mindset and be a leader in the space for other teams locally, regionally, and beyond.
Keep up with Lemonly & Click Rain
There's good stuff on the horizon for the Lemonheads and Raindrops, and we want to bring you along for the fun.
Learn more about Click Rain and subscribe to their email newsletter for monthly digital marketing tips. As for us at Lemonly, the Lowdown brings the best of the zest to your inbox every month.
Interested in working with Lemonly or hearing more about how Click Rain can help sweeten your digital marketing mix? Drop us a line and we'll give you a friendly call.
---
*Also, Joey Chestnut consumed 76 hot dogs and buns at the 2021 Nathan's Hot Dog Eating Contest.