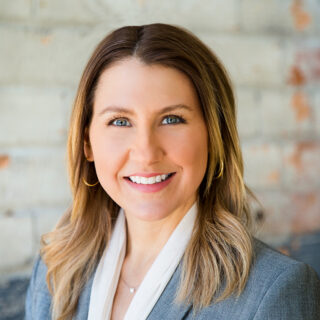 Hello, friends and fans of Lemonly! I'm Natalie Eisenberg, CEO of Click Rain Inc., Lemonly and Click Rain's parent company. My time as a Lemonhead started when Lemonly was acquired about a year and a half ago, and I've truly enjoyed getting to know this team, our work, and our clients firsthand.
I'm happy to help you get to know me a bit better today and share my excitement for the future of the home of the world's best infographics.
Strong roots in SD
I grew up right here in Sioux Falls, South Dakota — the same city where both Lemonly and Click Rain were founded just a couple years apart. I've loved seeing the city grow over the years, and while a lot has changed, I still take some of my old shortcuts from high school when I'm driving around town.
I take a lot of pride in being a South Dakotan, cold winters and all. My husband, two kids, and I spend a lot of time road tripping to our state's lakes, hiking trails, snow ski hills, and small town shops and cafés.
I earned my degree just down the interstate from Lemonly HQ at the University of South Dakota in Vermillion. I was undecided about my major at first, but I soon found a clear match in the marketing and advertising field. I also studied Spanish and spent some time abroad. I'd love to refresh those skills again! I consider myself a student of the world around me, finding inspiration everywhere — in travel, music, fashion, art, food, and nature. And I put that inspiration to use in my personal and professional life.
Starting as a Raindrop
As a professional, I've had a fulfilling career in agency work, primarily focusing on account service and strategy. I joined Click Rain (now Lemonly's sister agency) in 2016 as vice president of account service after several years of agency experience elsewhere.
Click Rain stood out to me not only because of its great work, but also because of the company's people-centered mentality — putting people before processes, projects, and profits. That mindset helps Click Rain prioritize our mission to simplify digital — we understand the complexities of digital marketing and web solutions and how to harness them for our clients' success.
Shortly after I started at Click Rain, we began succession planning for our founder and CEO's exit. In 2017, I took on the role of CEO at Click Rain. Last year I talked about taking on that leadership role with Lemonly co-founder John T. Meyer on the Leadmore Podcast — check out the conversation here.
Today, as CEO of Click Rain Inc., I work with both Lemonly and Click Rain to amplify each agency's strengths, grow our business and teams, and do excellent work for our clients. My role is constantly evolving, and I love that about this job. Mostly, I get to work with leaders across the organization to develop our strategic vision and align our efforts toward that path. I also love interacting with clients and representing the company in our community.
Collaborating with both teams on agency marketing is an especially bright spot for me since it brings me back to my marketing roots. The past year and a half has given me even more opportunities for that collaboration as we work together to write the next chapter of Lemonly's story and lift up each of our brands.
Better together
Even in very early acquisition conversations, we (the Click Rain Inc. partners) were honored that Lemonly co-founders Amy and John would consider us to take on something as solid and special as this company.
As a young professional working in the same market and industry as Lemonly, I'd watched the company from its early years and was always impressed by the client roster, culture leadership, and team of talent. I'm still so impressed and proud of Lemonly today, knowing the team, culture, and work even better now.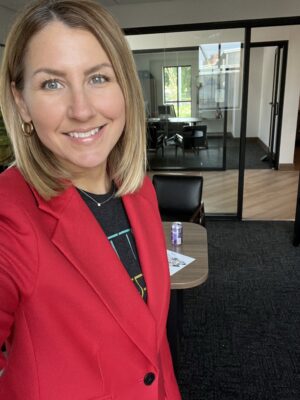 Lemonly and Click Rain are a strong fit as sister agencies. Both have similarities as well as complementary differences. Click Rain offers broader services, typically for clients headquartered in the Midwest, while Lemonly has a more specific skill set but perhaps a wider range of clients around the world. And most clients who'd benefit from working with one agency would benefit from working with both.
Most importantly, Lemonly and Click Rain share a commitment to great company culture that puts our people first. That gave us a lot of confidence about our future as sister agencies, and it's been inspiring to see that shared ethos in action so far.
We have two successful teams and brands in Lemonly and Click Rain. I want to protect what's special about each while also harnessing our shared passion and experience in flexible work and great culture. We'll continue leading in these areas and hopefully influencing other people and companies with what we've learned.
Living the Lemonly life
I had one-on-one coffee chats with every Lemonhead in our first year post-acquisition, and it was one of my favorite experiences with the Lemonly team so far. I got to hear from each person about both their personal and professional backgrounds, learn what questions and fears they might have, and find some common ground between us.
It's been such a treat getting to know each member of the team as individuals along with learning how Lemonly operates as a team and business. I mean, I knew Lemonly was solid, but the intentionality and attention to detail across the board from the employee experience to the client experience has been extremely cool to see from an inside view.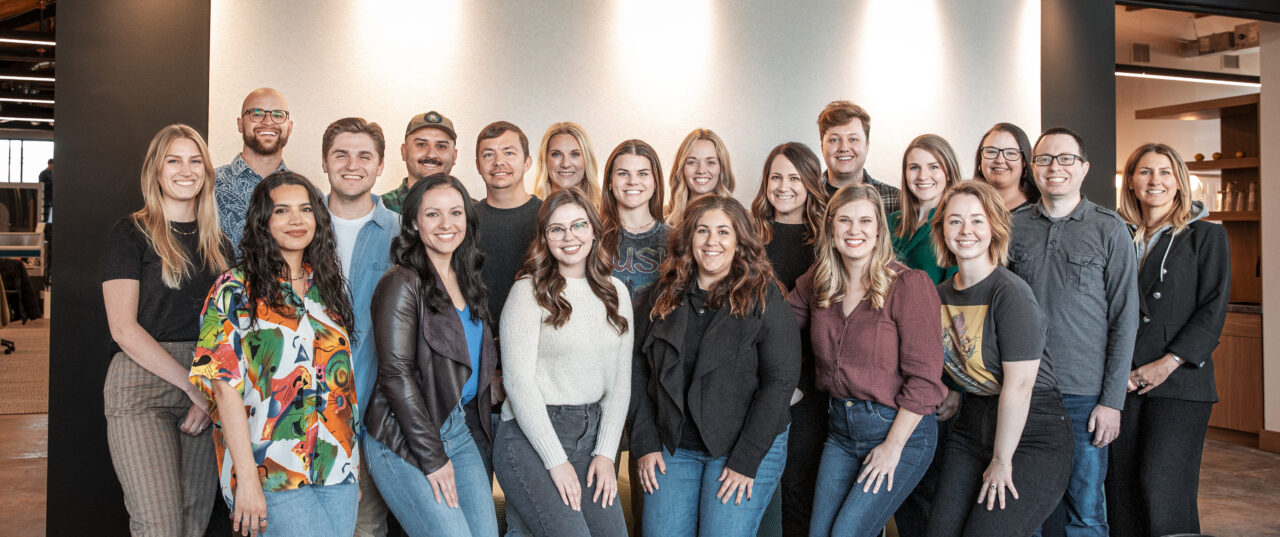 My hope from the beginning has been that Lemonheads would establish great rapport and relationships with Click Rain's Raindrops (and vice versa) and continue to thrive in their lives and work. Cross-agency client projects, impromptu ice cream socials, asynchronous "get to know you" videos, and some shared Slack channels have already fostered many of those connections — and our new HQ has continued to strengthen those relationships, even after only a few short weeks in the space.
Looking ahead
One of our major focuses this year has been our recent move to a new office. It's a big milestone for us, finally having a shared HQ both agencies can call their own, right here in downtown Sioux Falls.
While Lemonly and Click Rain both have distributed teams, I'm proud that we're a South Dakota-based organization. Our new HQ in the East Bank neighborhood is an exciting addition to DTSF, with a lot more growth happening in eastern downtown and toward the Falls. Come visit us at the Sawtooth Building!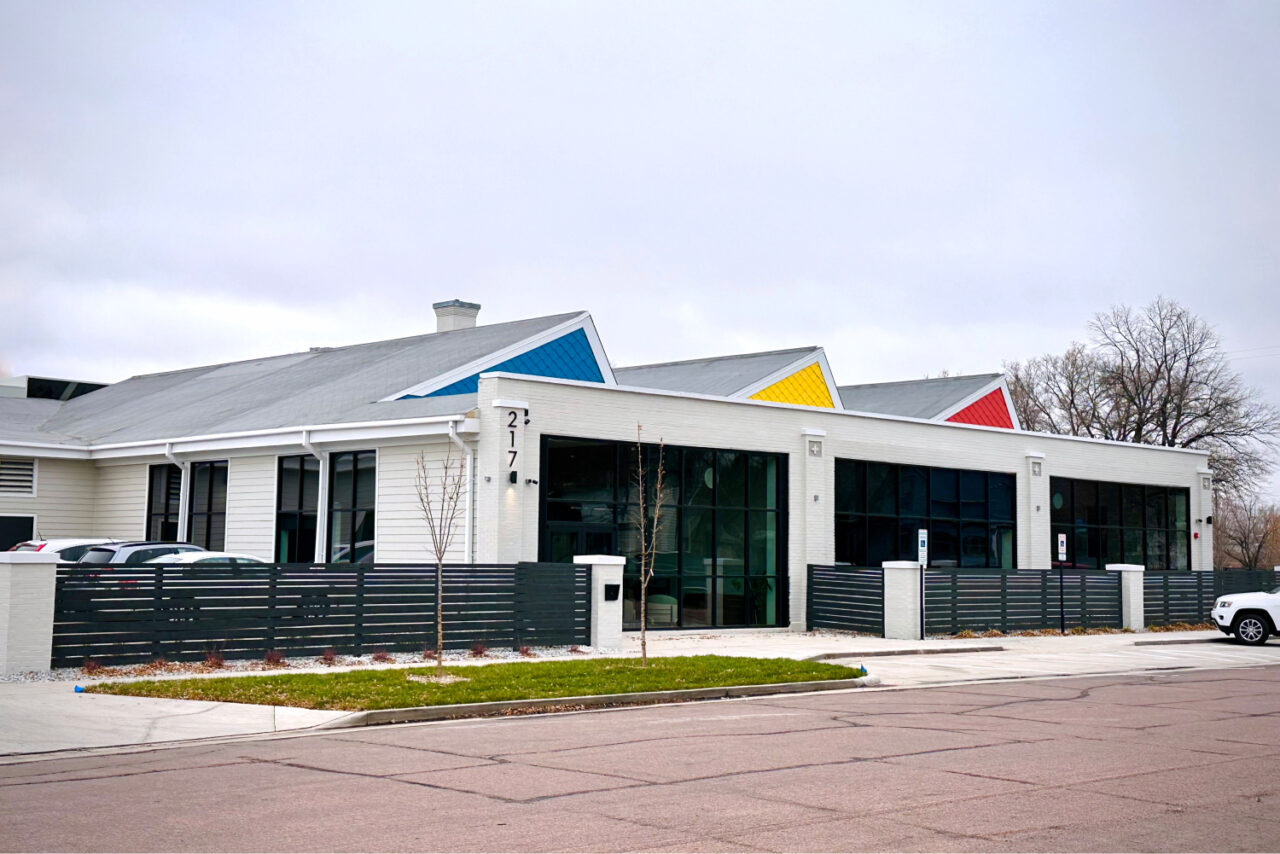 Looking ahead, I'm most excited about the team we have, the ability we'll have to collaborate in new ways with our new office, and the opportunity to deliver a uniquely delightful client experience and product — and have a lot of fun while doing it.
Our vision as an organization is to be difference-makers — for our clients, for each other, and for the community. My ultimate goal is that every Lemonhead finds fulfillment in their work and that their lives are better because of it.
I'm looking forward to the future of Lemonly and our future as an organization. Here's to a bright future! 🥂
---
Follow Lemonly on social media (Instagram, Facebook, LinkedIn, Twitter) to keep up with the team.