We'll be frank. If we could, there's one thing we'd change about Lan—her address. As one of our full-time remote designers living in Vancouver, we don't see her smiling face as much as we'd all like to. Luckily, seeing her sunny disposition on Slack every day and experiencing the dazzling designs she whips up for clients makes it all well worth it. Scroll down to learn a little more about Lan and see some of the sweetest projects she's worked on!
1. Describe what you do in five words or less.
Solving. Storytelling. Doodling.  
2. When did you know you wanted to be a designer?
I remember the moment in school when I realized design meant more than a nice illustration (but also, respect to beautiful illustrations). Being a designer meant using all kind of tools to identify problems, exploring different possibilities for solutions, and, of course, creating something that solves those problems. I love being encouraged to think outside the box, and being paid for it!
3. If you weren't a designer, you'd be a…
A pastry chef or baker. Baking can be technical which is quite fun, but eating and sharing things with people is just as satisfying.
Can My Dog Have…
4. Your dream design project is…
I'm a big fan of IDEO. Being able to collaborate with them on a project would be a dream come true! Or making a children's book.
5. Favorite color and why?
Mustard yellow. It's warm, it's nostalgic, and complementary to a lot of neutral tones.
6. What's the best piece of advice you've received (and who said it)?
Put yourself in the other person's shoes. I'm not sure where this came from, but it's great advice for empathizing with your users, giving feedback to teammates, and just getting out of your own head when you're creating work.

See it in Southern Africa – Marriott
7. The quality in others you most admire is…
I admire people who are innately curious and ready to ask/learn lots. There's no room for egos and being afraid to fail.
8. You're secretly really good at…
I can fall asleep anywhere, any time. Long plane rides, crowded buses, a lumpy couch, you name it.
9. What contribution will you make to the creative community in the next 10 years?
I always get re-energized from my creative community through inspiring work and amazing presentations. I just hope I can inspire other people through my work or be able to offer new perspectives through a really great conversation.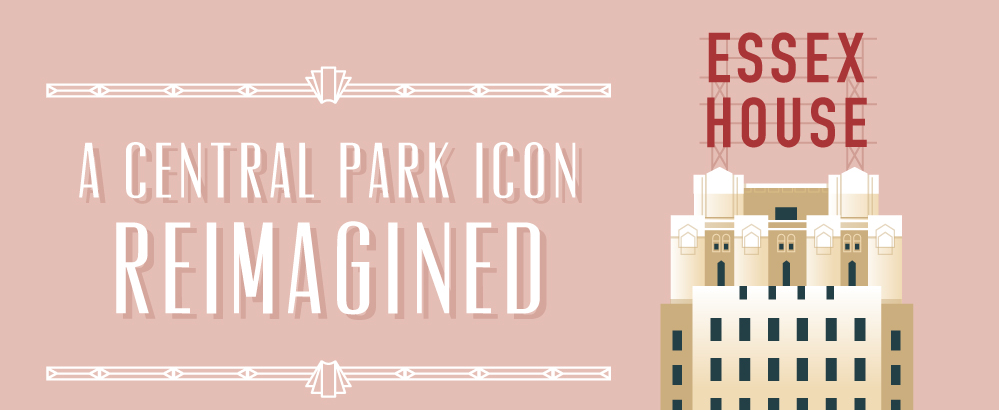 Essex House – Marriott
10. What question are you dying to answer that we haven't asked?
Where is the future of design headed?
11. What's the answer?
With automation and technology making our work easier, creativity and a personal touch are going to bring a lot of value to any business. I think design will become more valued in the workplace, as well as creativity in any job—thinking outside the box, constantly challenging perceptions, or bringing a new spin on existing ideas.