Take a moment to consider everything on your plate right now. Every process you're amidst, meeting on your calendar, contact to touch base with.
Anybody in marketing knows your daily responsibilities are enough to fill 40 hours (and then some). But when you're taking time from one task and putting it toward another, the world doesn't stop moving—and neither do your competitors. Sometimes, success requires hitting the pause button, taking a step back, and taking a critical look at whether or not what you're spending valuable time and energy on is actually doing you any good.
Creating content is no longer enough
No matter how large or small your team is, serious content strategy talks often, understandably, fall between the cracks. When was the last time you held the content you create up to an intentional strategy and measurable metrics? What about your competitors' content? Where can you step in where they're falling short?
Now, that all sounds like a lot of work. Pile it onto the aforementioned meetings, processes, contacts, and…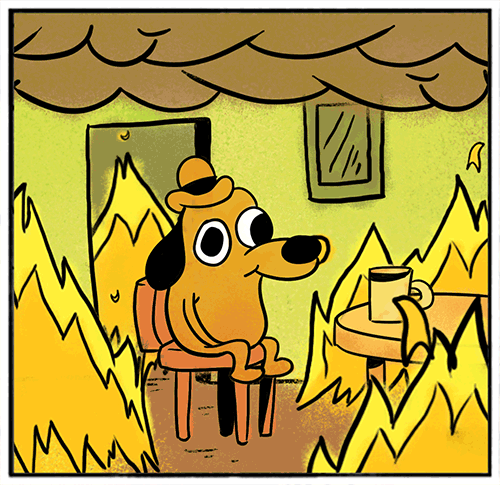 That's why we want to do it for you.
After completing over 3,000 projects for companies of all industries and sizes, we've concepted, created, and promoted just about any type of content you can come up with. We've helped clients craft infographics to rejuvenate successful blog content, created ebooks and microcontent for lead generation campaigns, set up interactive sites to help explain internal initiatives, the list goes on.
But we don't just jump right into Illustrator. The Content Report Card is a crucial step in every new relationship. We lace up our prospective client shoes and take a look at how every piece of your (and your competitors') content speaks to audiences at every stage of the funnel, then recommend which executions you should ditch and which to double down on. Once your content is backed by a specific, bespoke blueprint, you'll find the whole process goes a lot more smoothly—and ends up bringing in a lot more leads.
Here's how it works.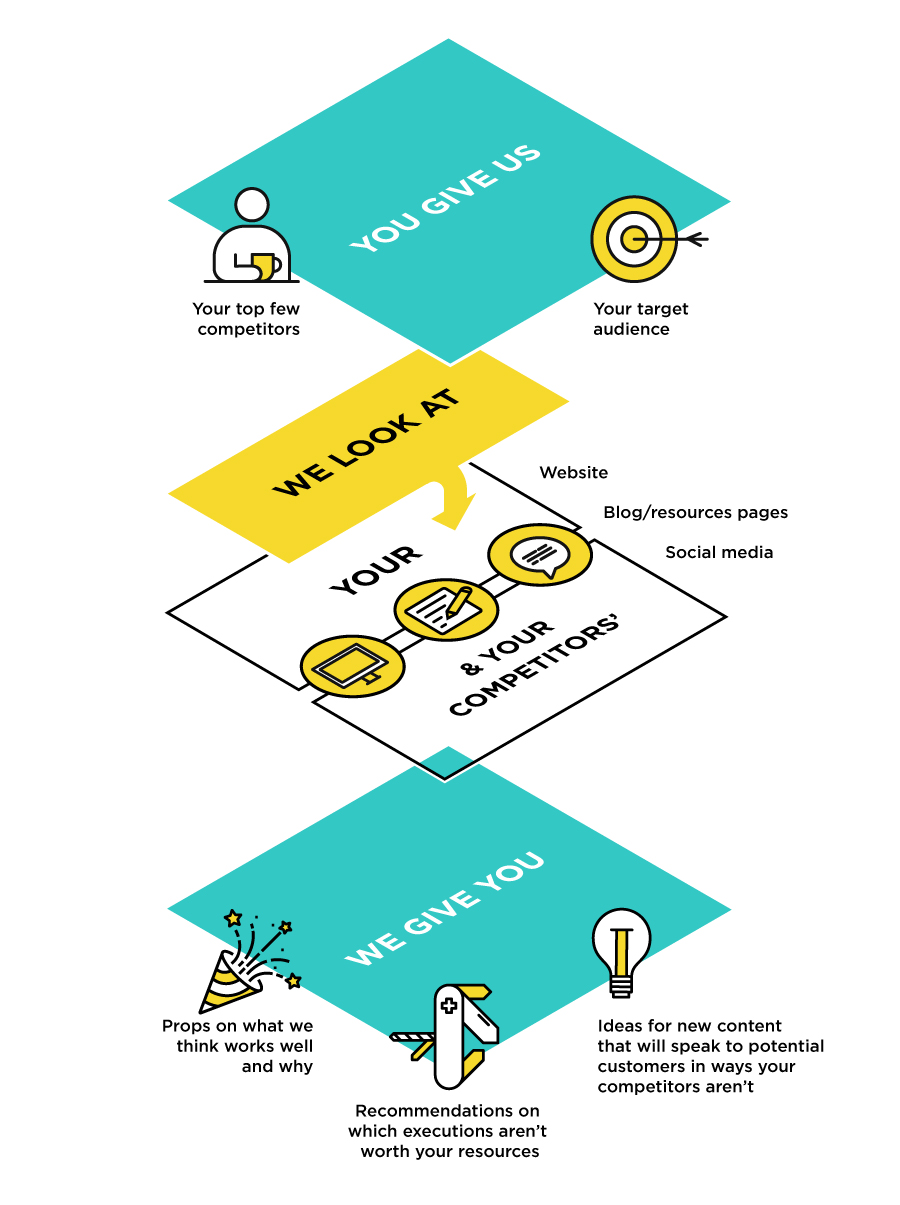 There's a lot of content out there, and all that noise can make weeks of hard work feel like a whisper in a crowded conference hall. An in-depth look at what your competitors are focusing on and an intentional plan of action can work wonders when it comes to standing out from the crowd. Think an outside perspective could kick-start your content revolution? Give us a ring!