If the medium is the message, what exactly is that medium's message? Let's just see.
Facebook is for documenting life. And Twitter, with its short, mostly chronological posts, is best for news.
Instagram, though, is more about aesthetics than anything. Form dominates function on the photo- and video-centric app.
Instagram, though, is more about aesthetics than anything. Form dominates function on the photo- and video-centric app.
Having not allowed general sponsored advertising in its initial launch, Instagram began as a place for non-commercialized content. To this day, Instagram is not a place for calls-to-action. The idea is not to sell necessarily, but rather to associate your brand with beauty.
Let's look at an example: @TacoBell depicts its foods very naturally, using window light and slight imperfections in the food styling. Their Instagram photos and videos are much more lifestyle-oriented than their traditional advertising, and this approach has benefited their account.
Before Instagram added autoloop and autoplay updates, Taco Bell was a prominent brand profile on Vine. After the updates, Vine didn't have anything truly unique to offer, and @TacoBell halted their Vine posting. Later, Instagram enriched their video format further with a default mute feature, which reinforces its focus on aesthetics.
Instagram's display features make the app more than just a hosting platform: It's a visual experience. And when creating short videos and photos, brands need to be aware of content expectations.
Beyond the baseline attributes of good Instagram content, however, there are other ways to stand out from the crowd. Here are five approaches to enhance your Instagram photos and videos:
1. Take Advantage of Looping Video
Instagram's display features accommodate videos that play like a GIF, on repeat. Because audio doesn't play by default, accounts have been pushed even further to make their videos less about telling stories than employing good aesthetics.
2. Use Cinemagraphs
Cinemagraphs became popular on Instagram after the autoplay and autoloop features were introduced. Because video no longer had a play button over it (in the home feed), content creators could attract viewers by fooling them into believing they just saw movement in a photo.
3. Fool the Audience
People scroll fast. Fooling the eye or producing curiosity on the home feed will strengthen your content's popularity. Using perspective, balance, orientation, and reflections are methods to producing this sort of image.
4. Animation
Instagram's display features complement short animations that loop. Producing a full-scale animated video can be an investment, but making 5-second animated looping videos is very reasonable.
5. Profile Mosiac
Posting multiple photos at once can be somewhat annoying to Instagram users on the home feed, but the end result can be quite effective. Not only do you use Instagram's profile layout features to your advantage with this approach, but your content would be distinguishable on a hashtag search.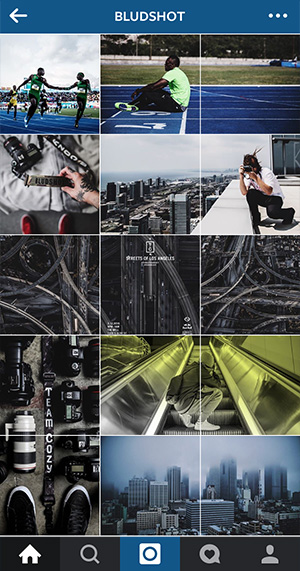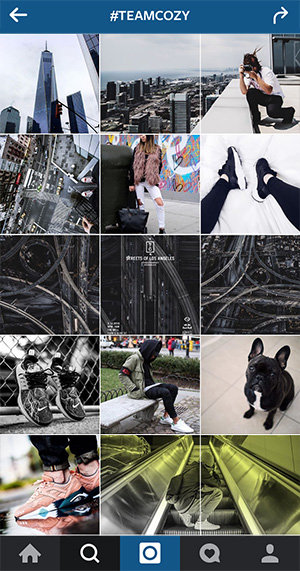 ---
Need some help producing photos or videos for Instagram? Lemonly can help. Download our new microcontent ebook for free, and learn what we can do: lemonly.com/microcontent-ebook