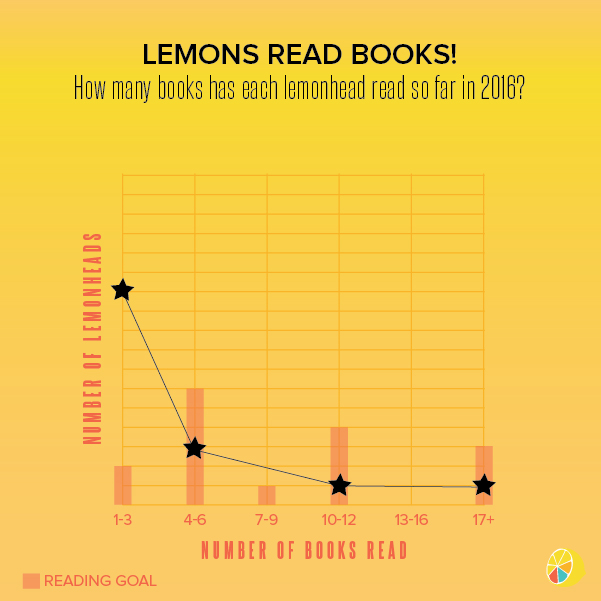 With the turn of the new year, several of our team members set reading goals — 69% of us set reading goals. Since so many Lemonheads are reading (and who doesn't have a summer reading list), we wanted to see how everyone was progressing, as well as get their recommendations.
We also asked what genres each lemonhead typically reads. Here were their responses:
Non-fiction (4 people)
Fiction (2)
Fantasy (2)
Business/Leadership (2)
Biographies & Memoirs (1)
Magical Realism & Contemporary (1)
Design (1)
Comics/Manga (1)
Historical Romance (1)
Children's Books (1)
Lemonhead book recommendations: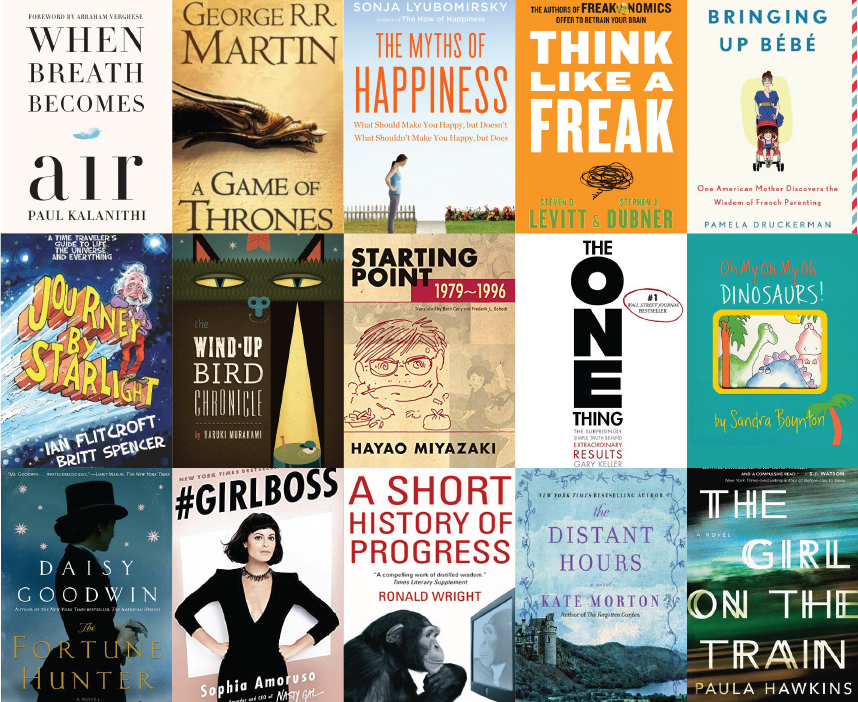 We also did some extensive research on how everyone else reads. See our first GIFographic to get all the facts!