This February, Exposure Gallery and Studios celebrated its fourth annual South Dakota Design Show led by owner, curator, and my husband, Zach DeBoer. Zach loves Sioux Falls more than anyone I've ever met, so when he opened his own gallery four years ago, he was determined to find a way to showcase his two passions: Sioux Falls and design. Thus the Design Sioux Falls/Greetings from South Dakota show series was born.
Debuting as Design Sioux Falls, the first three annual shows featured local graphic designers who were randomly assigned a Sioux Falls-related topic, event, business, or person to design a piece about. This year, Zach presented a bit of a twist and opened up the topics up to a statewide level, featuring places like the Corn Palace, Turner County Fair, and Cosmos Mystery Area. With this change, Design Sioux Falls became Greetings from South Dakota.
Lemonly's collective passion for all things South Dakota continued to shine at this year's show, with six of our graphic designers and one project manager making up the majority of the show's group of eighteen participants. What can we say? Lemonheads love their home state.
Cosmos Mystery Area — Amy Colgan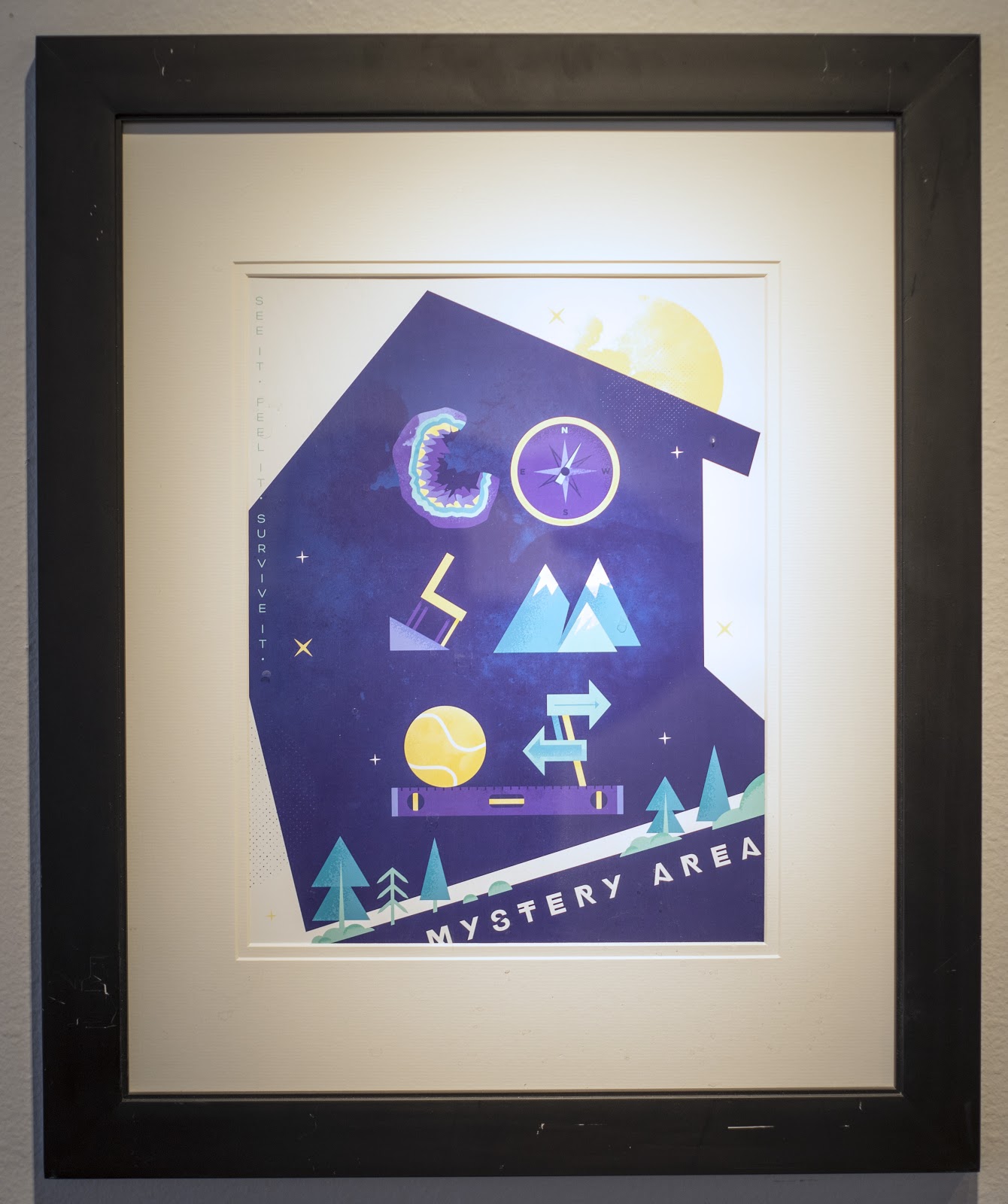 Describe your artwork's topic, and explain why you chose it.
Amy: This year I selected Cosmos Mystery Area. I'm a West River kid, so their billboards throughout the Black Hills were a part of my childhood.
Ashton: I choose to design a piece for Schmeckfest, mainly because I'm very well acquainted with the event having grown up in Freeman and having attended almost yearly!
Storybook Island — Michael Mazourek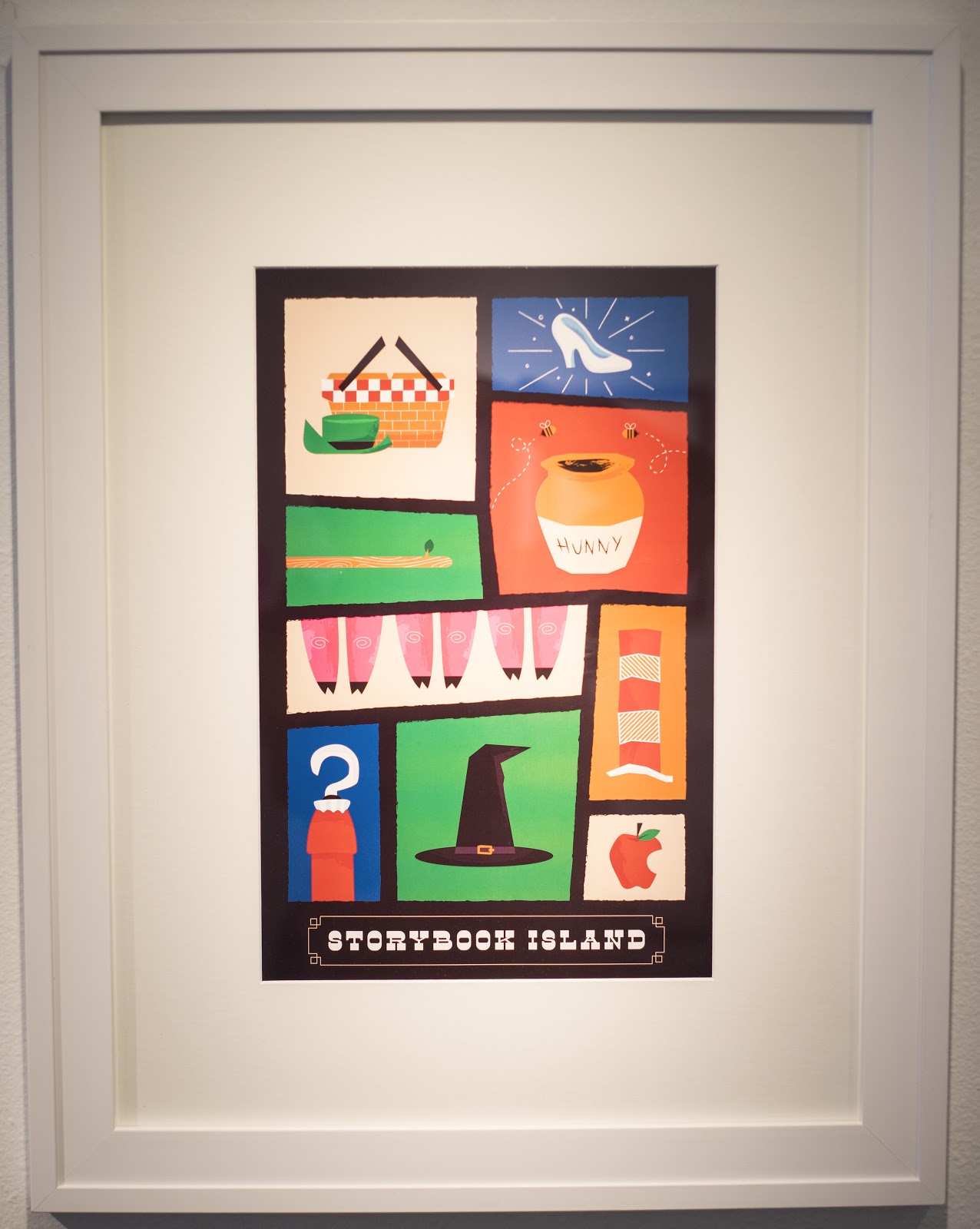 Brett: With my lucky first choice, I picked "Jesse James jumping Devil's Gulch." Last summer I made the short 30-minute drive to Garretson, SD, to see this mysterious 20-foot gorge, and couldn't help but wonder if the legend could be true. Could the notorious outlaw really have leapt across it on a horse while evading capture in September of 1876? Most historians say it's impossible, but like the locals in Garretson, I want to believe.
Chris: My topic was the USS South Dakota, also known as Battleship X. I felt compelled to choose it for a couple reasons: First off, I drive by it quite a bit, but haven't really stopped in to check it out before, so I felt this was a good opportunity for me to learn more about it. I also started collecting propaganda posters from that time frame as well, just been drawn to that illustrative style for as long as I can recall.
Tess: I chose the Turner County Fair. 4-H was a big part of my upbringing and I love the atmosphere of a small-town fair.

Michael:I had a lot of really odd ideas for Storybook Island and decided it could be really fun. Hinting at fairy tales was a fun concept for me… and probably the most I could get away with without making any legal departments too angry.

Molly: Reptile Gardens was my first choice. I LOVE reptiles!
Reptile Gardens — Molly O'Connor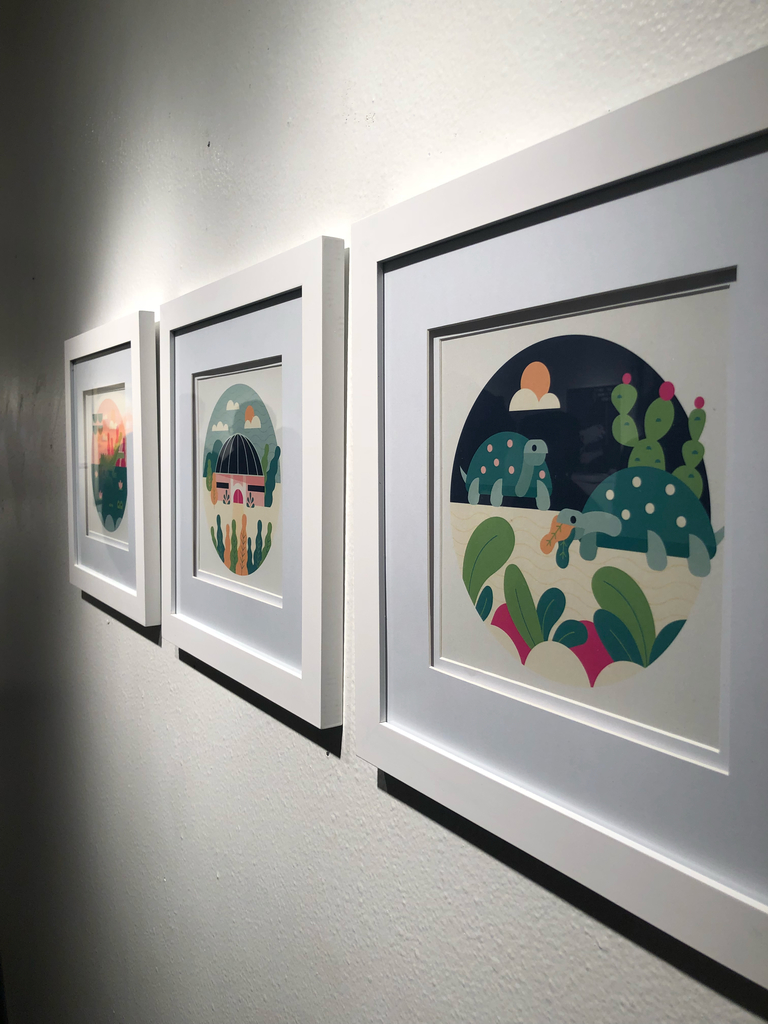 Walk through your creative process when making your piece.
Amy: Concept, key images, layout, color, then style/textures. Although I changed the concept half a dozen times until I got to my final design, so had to circle back on a few phases of the process.
Ashton: I knew I wanted to focus on the ethnic food because it's really the star of the event. I've never noticed much promotion for Schmeckfest outside of the tri-county area in which it's well known, so I decided to create an event poster that featured a collage of the ethnic food you can buy/eat at Schmeckfest. I started with illustrating each food item, then laid them out in the poster format then brushed on texture to bring a hand-drawn painted quality to them.
Brett: After a bit of research on my subject, I began with a rough vision for the composition and ran (or jumped) with it. Everything was drawn in illustrator using the pencil tool, a familiar method to me. Through familiarity, I was confident enough to be completely free and let things evolve naturally. However, it's important for me to routinely take a step back from the lawlessness and make some important design decisions.
Schmeckfest — Ashton Dockendorf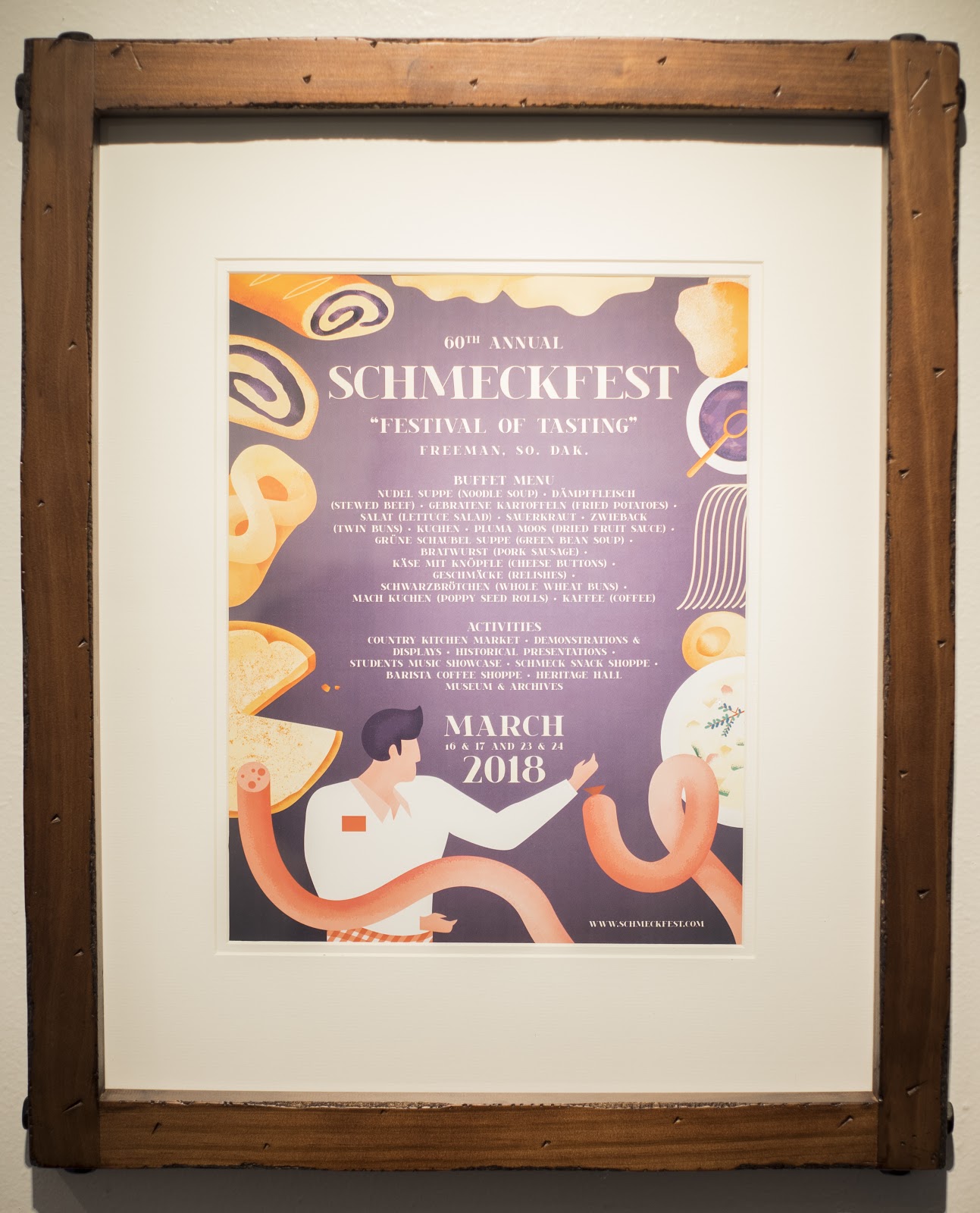 Chris: In terms of process, I started off with learning as much as I could about the USS South Dakota. From watching Youtube videos on it, reading about its history, and just making notes about what I could potentially use in the piece. Then, I gathered some references (which were mostly propaganda style posters) before thumbnails and explorations on ways to frame the ship and how some of the information I wanted to include could be brought in. Then it was on to illustrating and coloring.
Tess: I knew I wanted to create something that I could hold in my hand, so I reached out to Fernson Brewing Co. and asked if they would lend me a few crowler cans. TCF has so many fun aspects, so I started listing everything I could think of: bingo, livestock, rides, the FOOD. I wanted to incorporate it all, so I created a base backdrop and pulled three of my favorite icons as the theme for each beer.

Molly: I wanted to feature a few of the Reptile Gardens stars, so I chose the dome, Maniac, the 16 ft, 1,350-pound crocodile, and Methuselah, the late giant Galapagos Tortoise. Then I decided on a bright, simple color palette and challenged myself to keep all of the shapes in the piece basic.
Devil's Gulch — Brett Hanes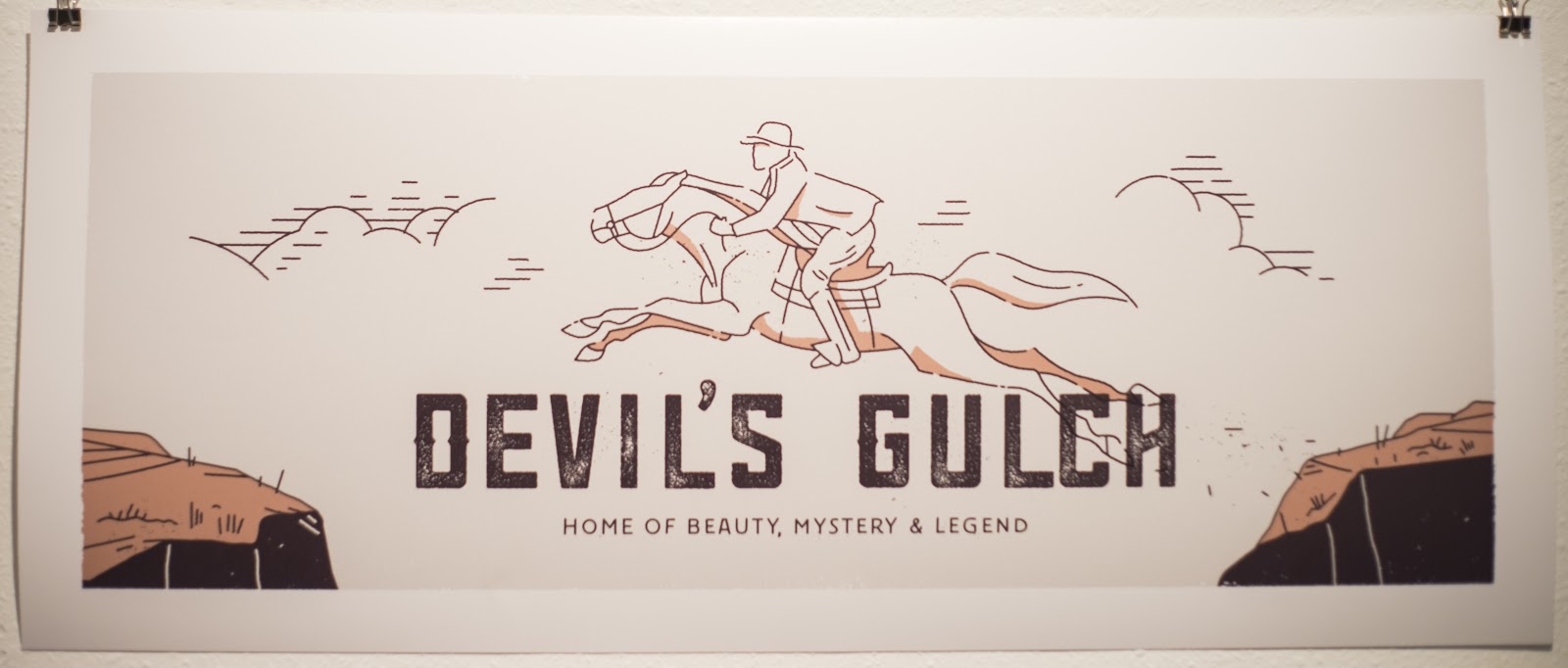 What was the most challenging part?
Amy: Picking a concept I was happy with. I'm my own worst client, so I can change my mind too much when it's an open-ended project.
Ashton: The color palette. Most of the ethnic food contained warm tones and various shades of beige, so finding a way to include pops of color was challenging.
Brett: The most challenging part was probably getting the piece printed. This part is often an afterthought but takes attention, patience, and communication with your printer to achieve successful results.
Chris: The most challenging part was actually illustrating the water, in particular the waves the ship is cutting through. I ended up starting over about a half dozen times before finding a nice brush and method to get some of the smaller details and give them a sense of movement.
Tess: My biggest challenge was wanting to capture everything about my topic in one piece.
Molly: Keeping all of the elements very simple without sacrificing the design.
Turner County Fair — Tess Wentworth

What was your favorite part?
Amy: I got excited when I realized I had enough iconic shapes/objects from the attraction to spell out "Cosmos" — I really enjoy illustrative type, so once I had those objects picked out, the rest fell into place.
Ashton: Using my favorite technique of brushing on texture in Photoshop for all the food items! I love this technique, but don't find a lot of use for it in my day-to-day work at Lemonly.
Brett: I loved drawing with the pencil tool because it allows me to be free while creating digital illustrations.
Chris: My favorite part was illustrating the ship and using shading and highlights to push areas back and bring some other areas forward.
Tess: Designing! This isn't my day job so it was fun to learn and create.
Molly: Illustrating reptiles!
USS South Dakota — Chris Biewer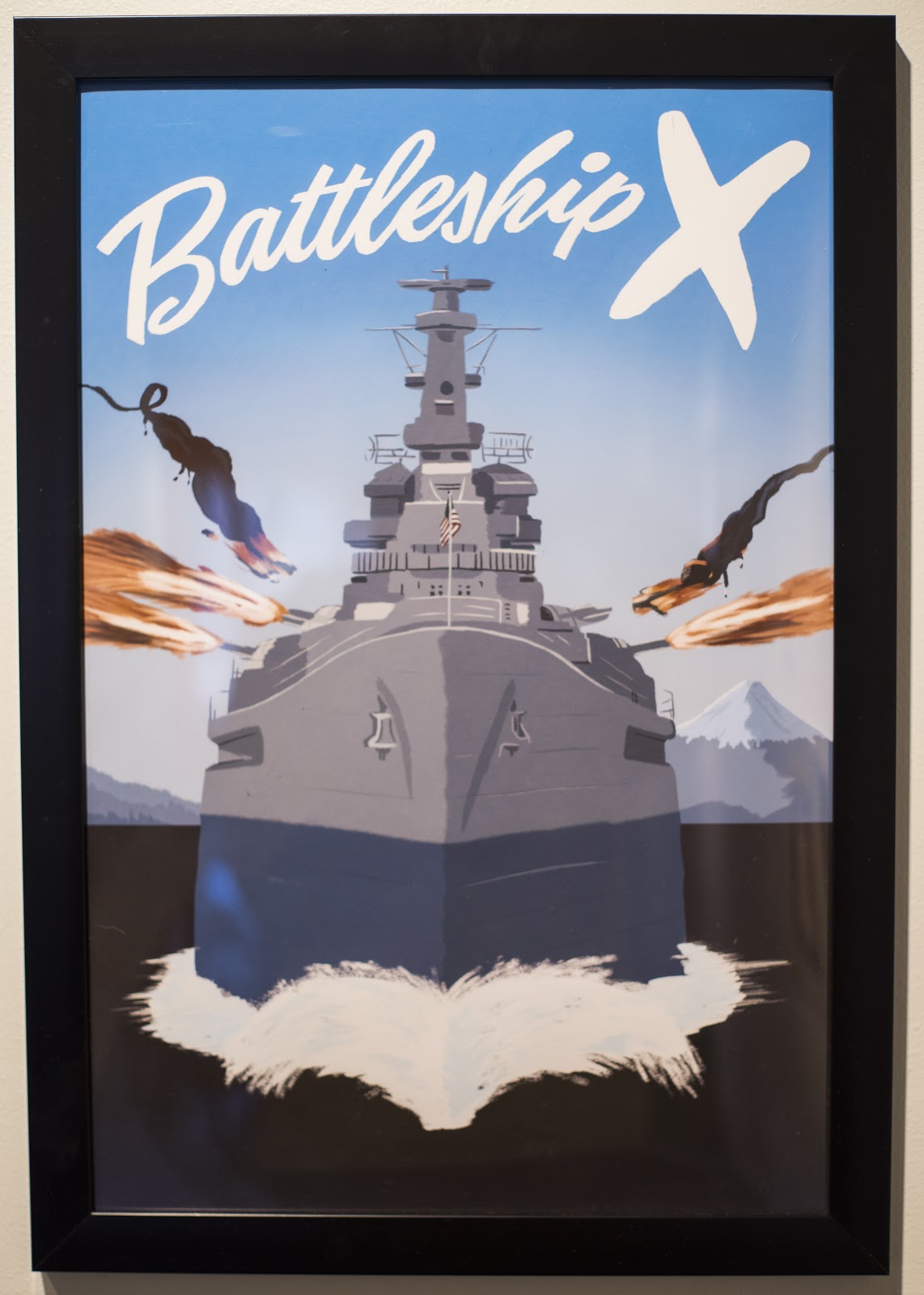 Why did you want to participate in this show, and how many times have you done so?
Amy: This is my 4th year in the show. I enjoy participating because it's fun to see the different directions each designer takes. While I'm surrounded by wonderfully talented folks every day at Lemonly, it's also great to see how much talent is in our region as well.
Ashton: This was my 3rd year participating in the show. I generally find work like this uncomfortable, which is precisely why I push myself to do the show year after year!
Brett: This was my 3rd time in the show. It's a great chance to create something without any constraint.
Chris: This was my first year participating in the show. Fortunately, my schedule wasn't packed at the start of the year and I could choose a topic because the show has always had some fantastic work and I have been eager to get in on the fun.
Tess: I would call myself a design student, so having the opportunity to test my ability and progress was a challenge I was excited about. I'm also a first-timer.
Molly: This is my 4th year participating. My husband owns Exposure Gallery & Studios, so that's good incentive, but I also love designing for fun.
---
Want to see more highlights from Design Sioux Falls Shows? Check out our 2017 recap and 2016 recap.