Designers are equipped with incredible tools—skills that can be used to shape everyday experiences, improve the way we interact with our surroundings, and even share new perspectives. Each of these translates strongly to making an impact in your community. And the best part? You don't even need permission!
Here are a few ideas for designers looking to lend their talents to a worthy cause.
Join your local AIGA (American Institute of Graphic Arts) Chapter
Does your city have an AIGA chapter? Chances are it does—find out here. If it doesn't, you can be the catalyst! Round up a few peers and start your own. Joining AIGA is a great way to meet other designers, get involved in both a local and national events, and keep your finger on the pulse of the design industry. If you're just starting to think about getting involved in your community, joining AIGA is a great option.
Okay, full disclosure. As AIGA South Dakota's former president, I may be a bit biased, but allow me to use this opportunity to give you a peek into the magic that is AIGA. Sioux Falls is home to South Dakota's AIGA board, which means we're privileged to host an array of events, such as:
A regular event that takes place at a local brewery tap room, during which artists can come have a beer, let loose, and doodle.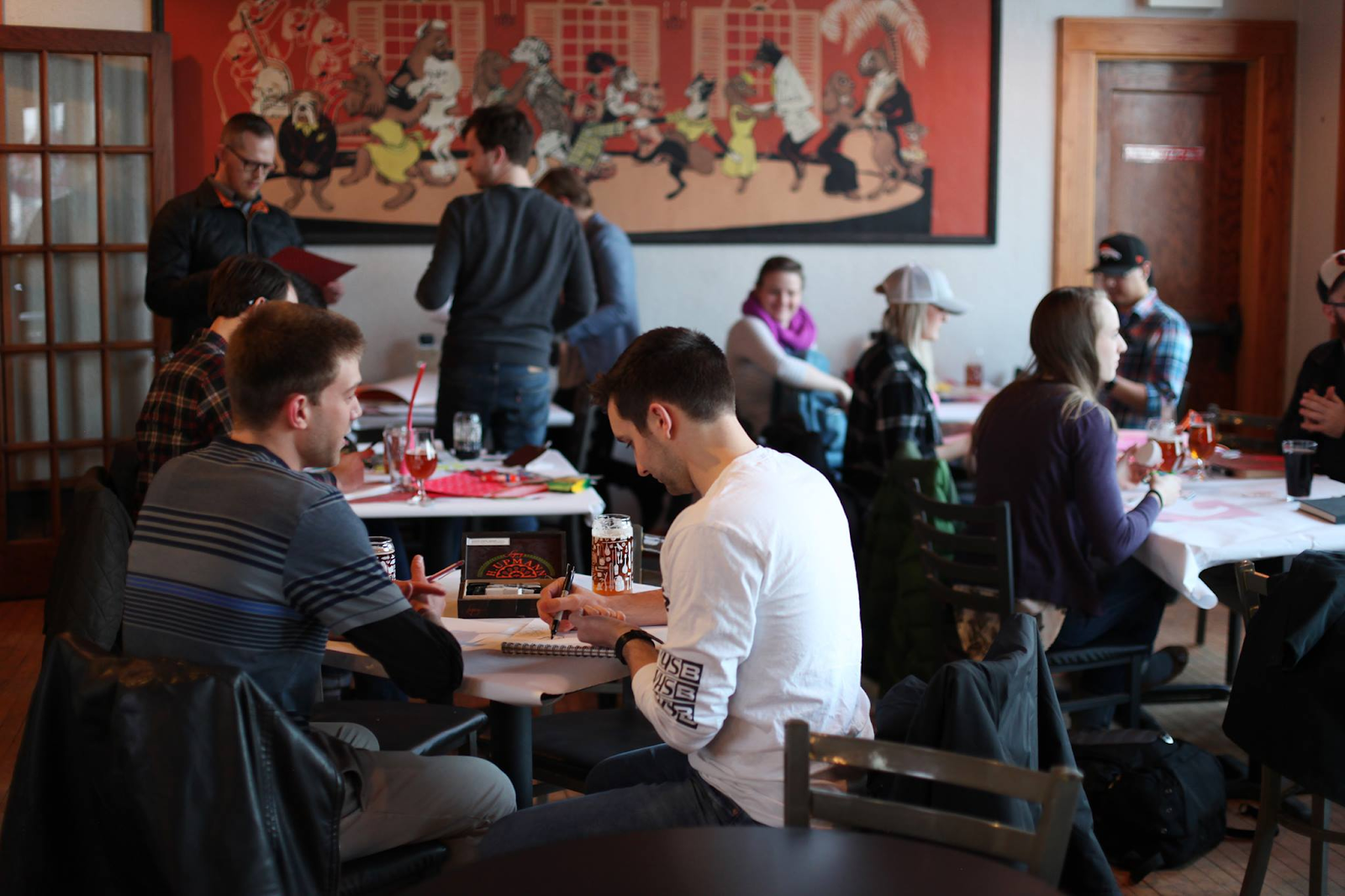 An event that gives local movers and shakers a platform to share a design project they've been working on.
Agency After Hours
Happy hours hosted at local agencies that allow people to come tour an agency and meet other designers.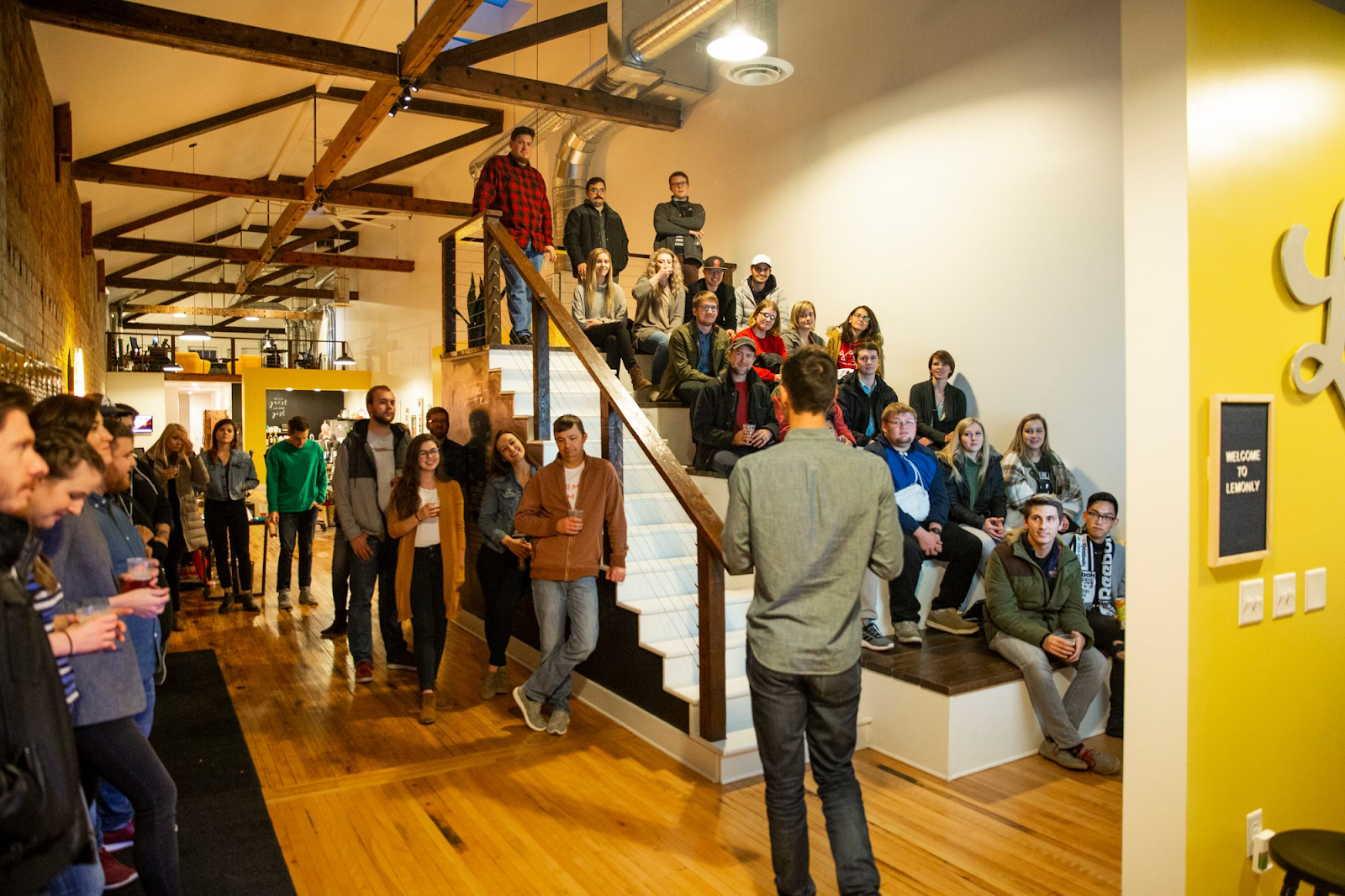 While AIGA is arguably the current top dog of design-focused organizations, there are plenty worth considering. 1 Million Cups is perfect if you're into the startup scene, and the AAF is focused on creating opportunities to network with other local marketing and advertising folks.
Start a local design market
Gather your designer and maker friends and put on a design market for a day! You'd be surprised how many local venues are happy to host events like this for little to no cost. They benefit by getting foot traffic into their space, and you get to show your designs off to the public. It's is a great way to make a strong impression on your community while making some extra income. You can create an event like this anytime, but planning events around days like Small Business Saturday (or just generally around the holidays) is probably a solid idea.
For my fellow Sioux Falls natives, look into the Designers Market and 605 Made Holiday Market events coming up over the holiday season for a chance to browse or sell your locally made merchandise. No matter where you live, connect with your peers on Facebook and finding out about events like this will be no sweat.
Volunteer your design skills to a non-profit
As designers, we are often expected to work for free. Just. Say. No. Your time and skills are worth compensation, so please don't undervalue yourself. However, volunteering your time and talent to a good cause—on your own terms—is more than okay.
If you're wanting to use your talents to help a local organization in need of some design help, simply reach out and see if they are interested in some pro bono assistance. More often than not, they don't have design resources on hand for their day-to-day tasks and would LOVE a helping hand. They might ask for a brochure, or they might ask for your opinion on a total rebrand. Don't take on more than you feel comfortable with, but if you're clear about your terms and set aside time to dig in, you could end up with a great portfolio piece and an appreciative party on the other side. If a more structured program would make you feel better about committing your time, AIGA has some great resources to get started.
Guerilla design
No, we don't condone illegal activities… BUT we are strong supporters of asking for forgiveness rather than permission. Guerilla design is a wonderful way to incorporate good design into your community using temporary materials, some elbow grease, and your imagination. Sometimes, the public doesn't realize what they are missing until the void is filled or a problem is fixed with good design. Bring it to light in a creative way!
What is guerilla design? Well, here's an example: Want a dog park in your neighborhood? Find a company to donate some temporary fencing, design branding for this impulsive canine playland and get the word out with posters, social media, word of mouth, you get the idea. You might just see some real results from taking matters into your own hands. A foundation called Better Block is an incredibly detailed resource for ideas on improving your city with good design.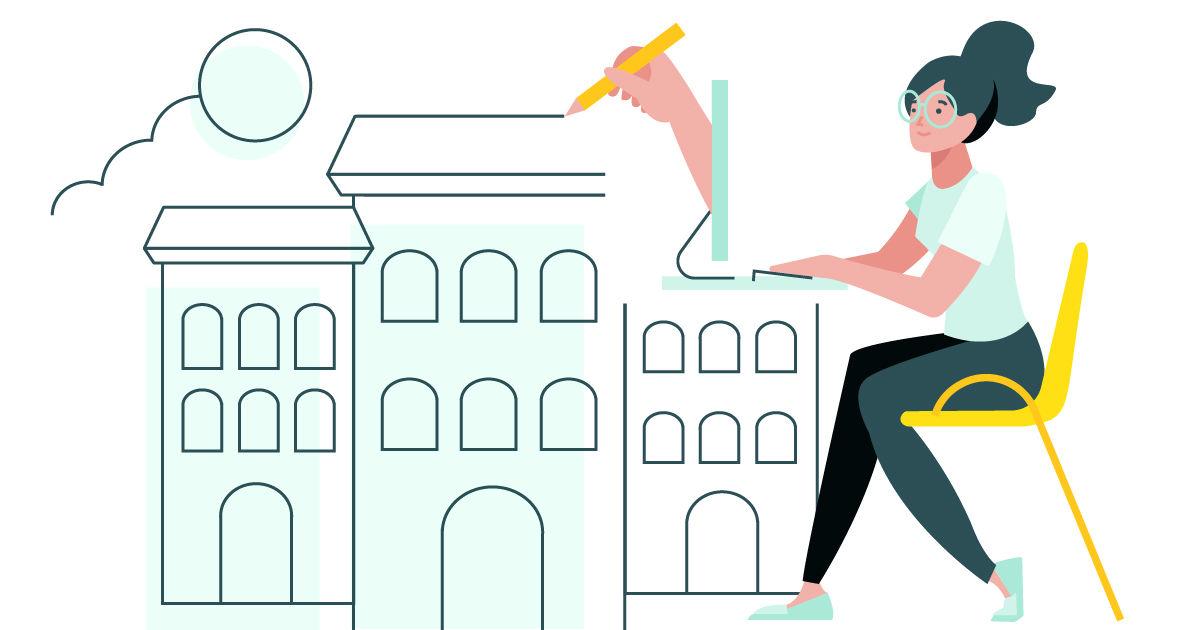 In short, show up and get involved. If you don't think there are enough design opportunities in your community, create them. Really! Communities need good design to thrive and they depend on designers like you to take the lead. Chances are there are plenty of other designers that would love to join you!
If you've got a design idea that could make your city better, we want to hear about it and do what we can to help. Drop us a note!