Welcome to the first post in our new series, How They Do It. In short, we'll look at how cool things are made from the perspective of the makers accompanied by beautiful photos to boot. Enjoy!
Guest Post Author: Dan Menke of Pride Neon
Photographer: Wes Eisenhauer of Wes Eisenhauer Photography
---
For a company named Pride Neon, we don't make many new neon signs anymore. Technology improvements and the efficiencies of LED has caused our entire industry to change. So when John and Amy of the Lemonly team approached me about a custom neon sign, I got really excited. Here's how the sign went from an idea to hanging at Lemonly HQ.
Our design team took the idea from their lemon avatar and came up with a layout for neon as well as a printed graphic for the background. The making of the neon really starts with choosing what color glass needs to be bent and what type of gas needs to be pumped into the neon.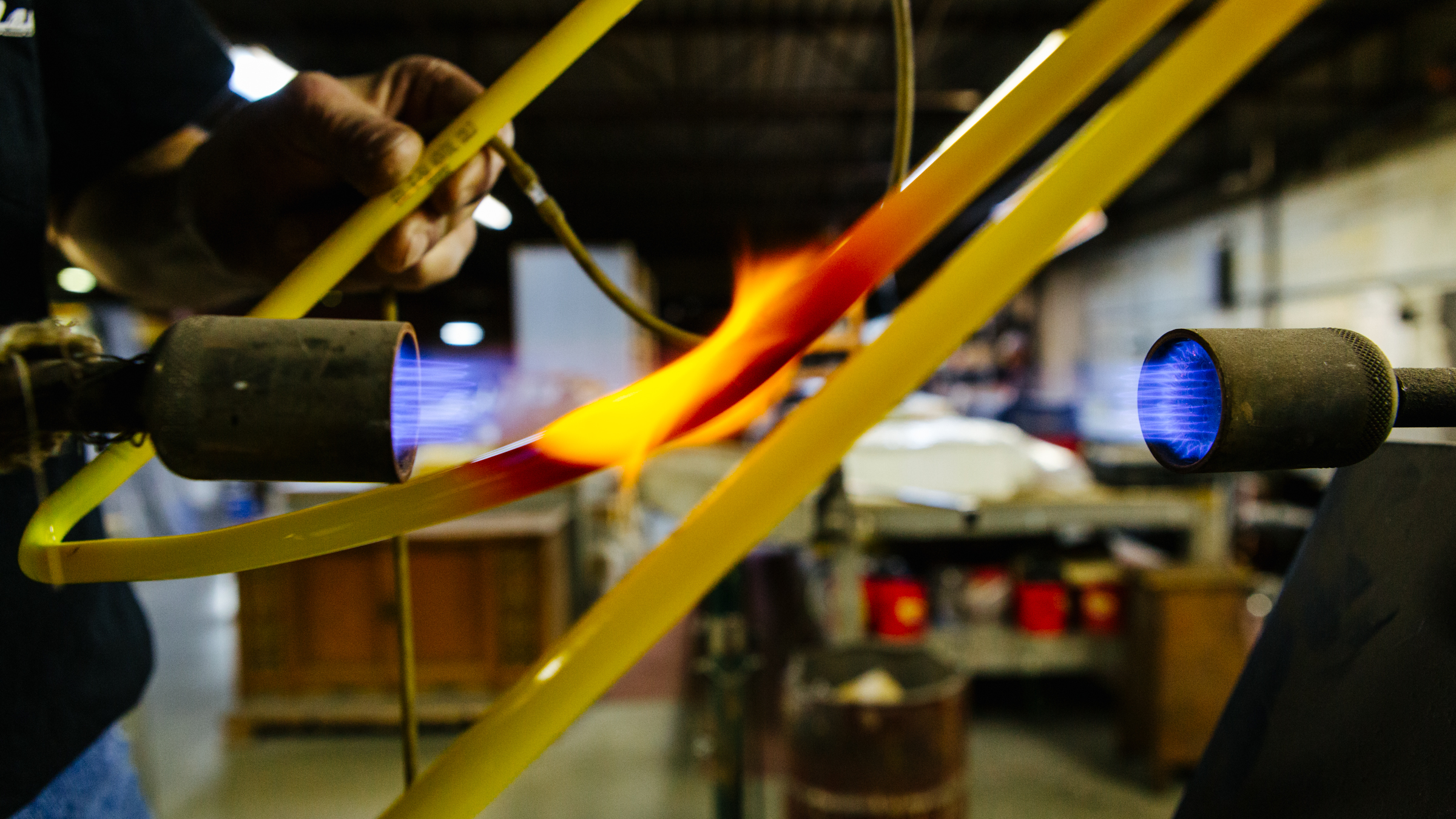 We use two types of gas that produces two different colors. Combine that with different color glasses, and we're able to produce very specific colors for neon signs.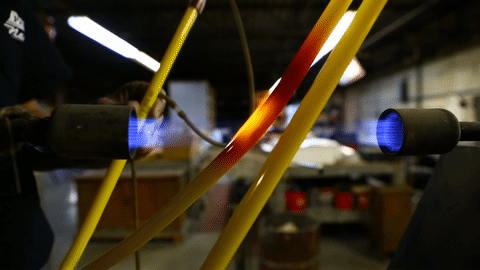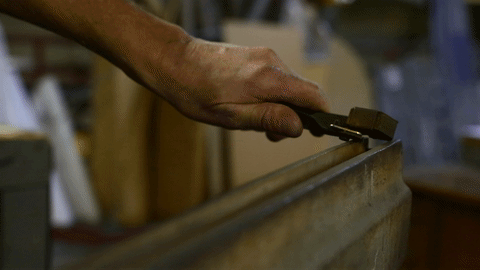 The neon glass is held over a flame in order to make the glass flexible. Once the glass is hot enough, our neon artist has 10-15 seconds to play with the shape before it hardens. He uses the sketch made by the graphic designers in order to know exactly what shape is needed for the sign.
Once all the neon is in the proper shape, electrode caps are welded onto the ends of the glass. This creates a seal that should hold for a very long time. Then a high current is run through the neon unit to force out any impurities in the unit like dust. At this point the gas is pumped into the neon unit, and we have a finished neon tube.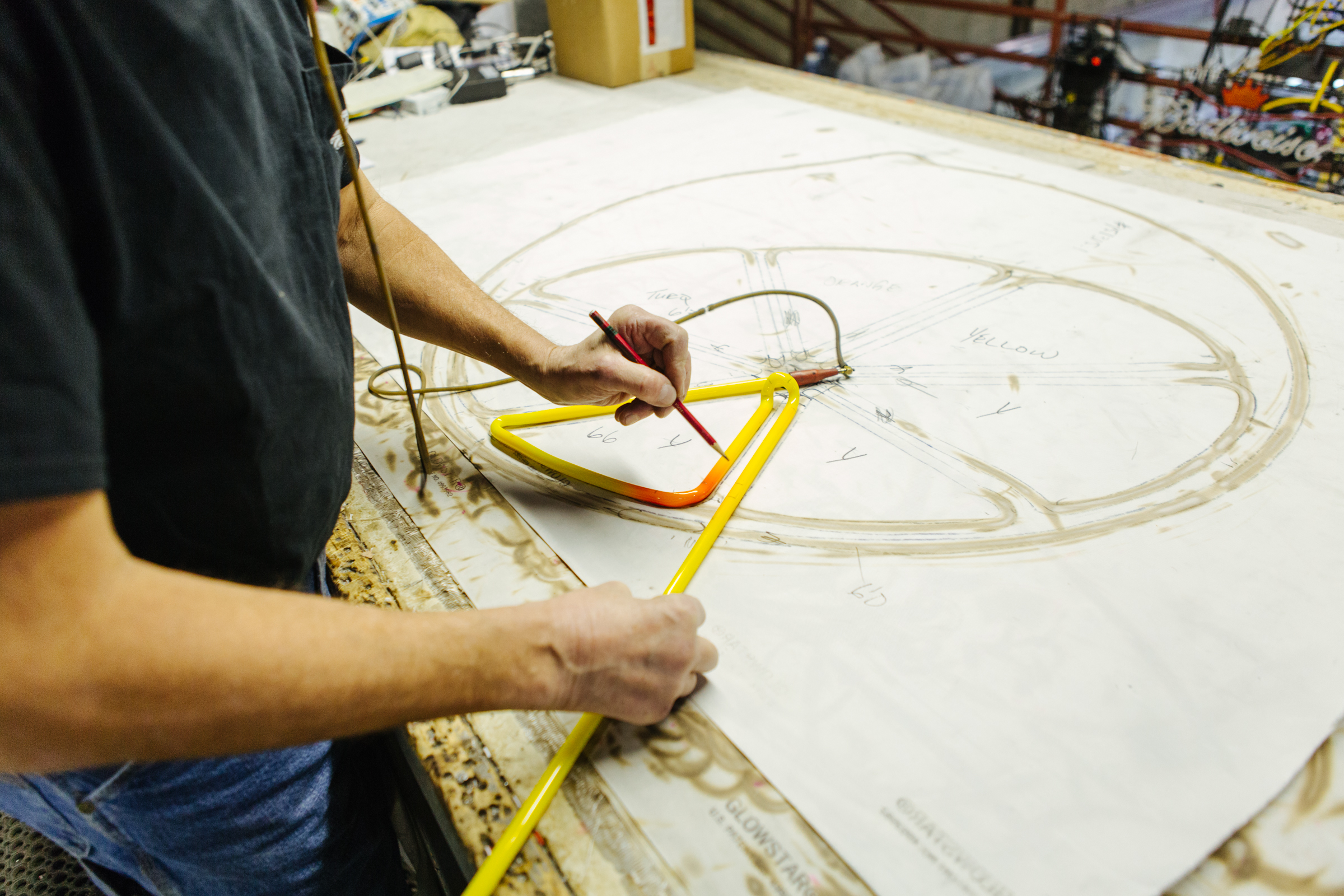 The glass is then assembled onto the printed graphic which had been applied to a routed metal panel. The final step is to wire the neon together and hook it up to a high voltage transformer. Installation is as simple as hanging the sign on a couple anchors and plugging it in. Even though this sign is fairly big – 3' x 3' – it is extremely light and can easily be moved in the future.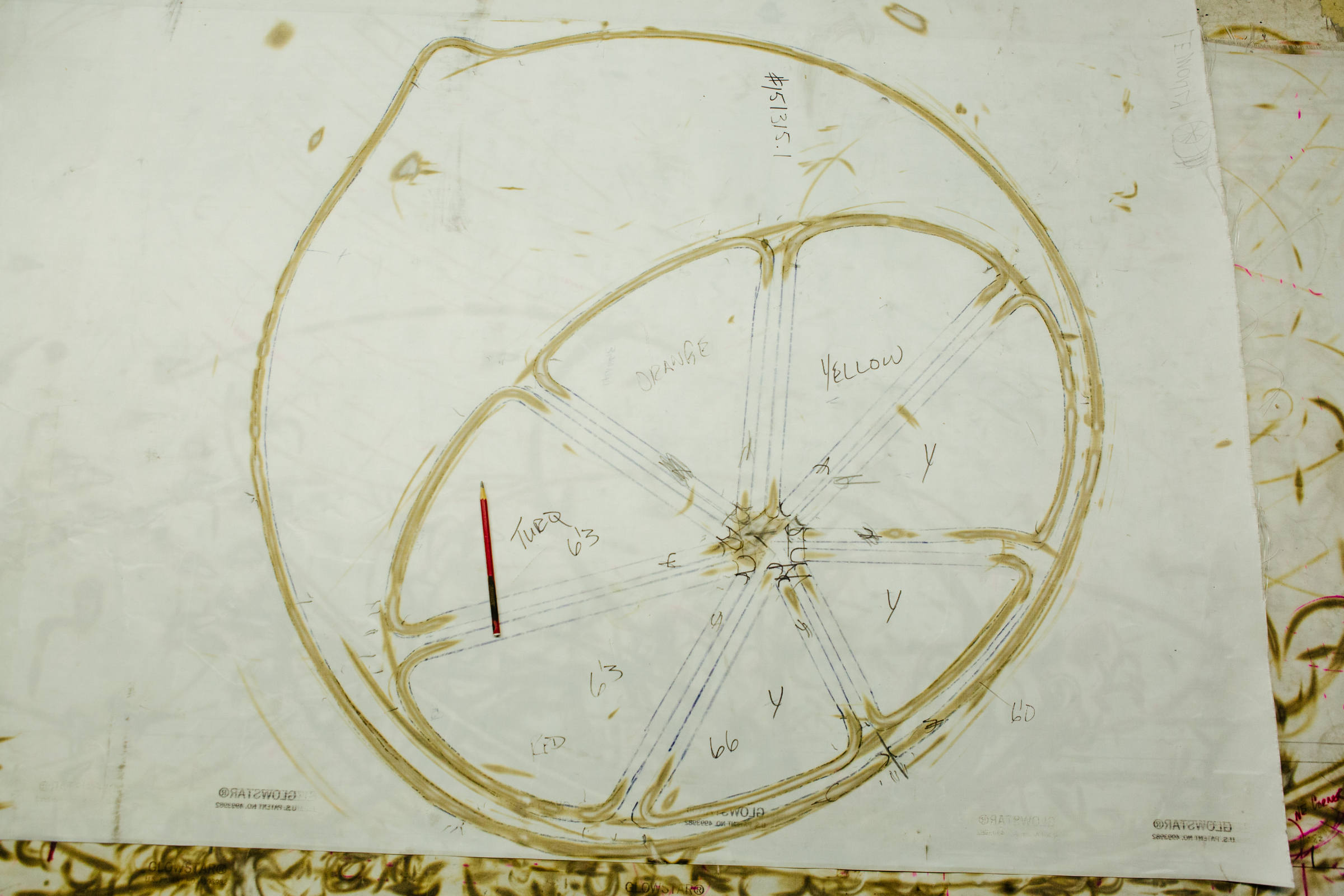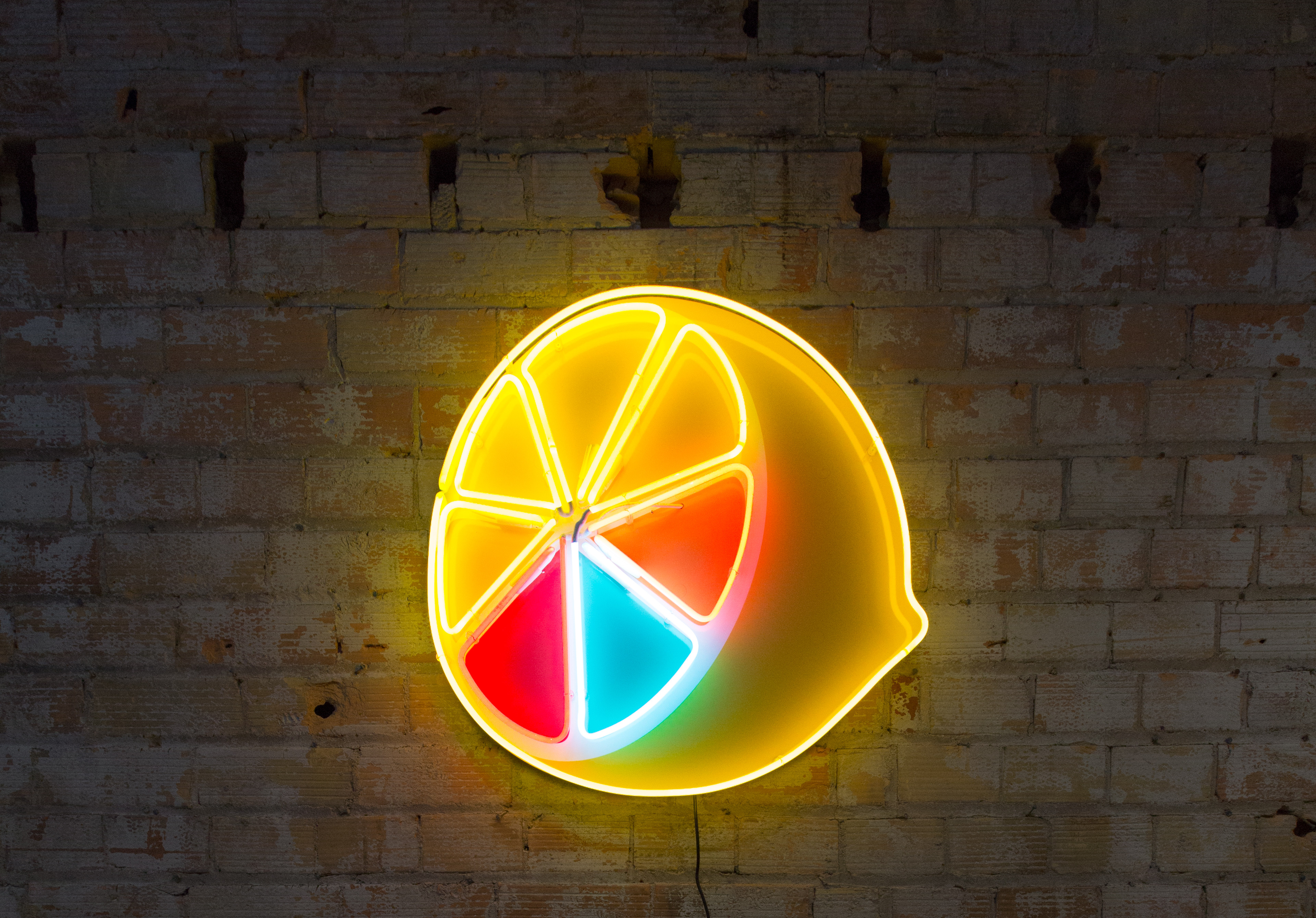 Neon is definitely not as popular as it once was, but there's a growing demand for these types of signs.  Companies like Lemonly who are looking for something more retro and unique are finding that custom neon signs are incredibly eye-catching and definitely a conversation peace.
Thank you, John and Amy, for letting the Pride Team be a part of this project.