A couple times a year, we sound the giant lemon-shaped conch we keep in humidity-controlled storage behind bulletproof glass in a secret, well-guarded part of the office. Lemonheads from all across the realm hear the summoning call and begin their trek toward Sioux Falls, assembling together in person once more.
Okay, I'm embellishing just a tad. But the gathering together part is true, just as it was this fall when we brought everyone together in person at our new HQ in downtown Sioux Falls for a week of fun, food, and festivities.
Planning our semiannual "remotes week"
Lemonly is a remote-first company with team members spanning the spectrum of fully remote to mostly in-office. Lemonheads can work wherever and whenever they work best — that's flexible work (and we think it's pretty darn great).
Still, it's good to get the whole team together in person a couple times a year when we can. Usually that's our annual company retreat and our spring Hackathon, but, as you can imagine, COVID has thrown a wrench into our plans the past couple years.
Since a few folks weren't able to join us in person for our 2022 retreat in Omaha, we planned a "remotes week" to squeeze in some team bonding before heading into our busy fall and winter season.
Let's talk about how we spent our week all together, why we did it, and some tips for bringing your distributed team together in person.
Bringing the whole team together
Planes, trains, and automobiles brought Lemonheads from far and near to our brand-spankin'-new HQ in DTSF (okay, maybe not trains). After just a few weeks in our new digs — we moved into our new office in late September — we were especially excited to welcome our Vancouver-based senior visual designer, Dafne, to the new space.
"As a fully remote team member, spending face-to-face time with the Lemonly crew is invaluable. It helps to build meaningful connections, trust, empathy and long-lasting team camaraderie. When everyone's onsite, we focus on activities that maximize our time together. And we make it FUN. I always leave feeling reenergized and closer to the team."

–Dafne Sagastume, Senior Visual Designer (Vancouver, BC)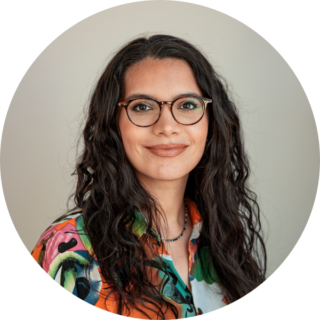 Here's a rundown of the week's activities:
🇨🇦 Fly Dafne in from the Great White North.
🗺️ Summon our local(ish) Lemonheads from across the region — Sioux Falls, Freeman, Vermillion, Brookings, somewhere in Iowa (it's not important where).
🍲 Throw a chili cook-off, complete with elaborate (and 100% true) backstories for each recipe, gilded trophies for the best bean slingers, and custom-illustrated ballots for People's Choice voting.
🥃 Grab a few drinks at one of our favorite neighborhood watering holes, Highball.
🍔 Treat Dafne to some classic American comfort food: burgers, beers, and loaded fries.
🏌️ Sprain our shoulders playing the links at Great Shots.
🧠 Gather folks from across the organization (including our sister agency, Click Rain) for an all-hands-on-deck creative workshop around our shared mantra, Better Every Day.
🎨 And get some work done, too. The world is always in need of more sweet visuals!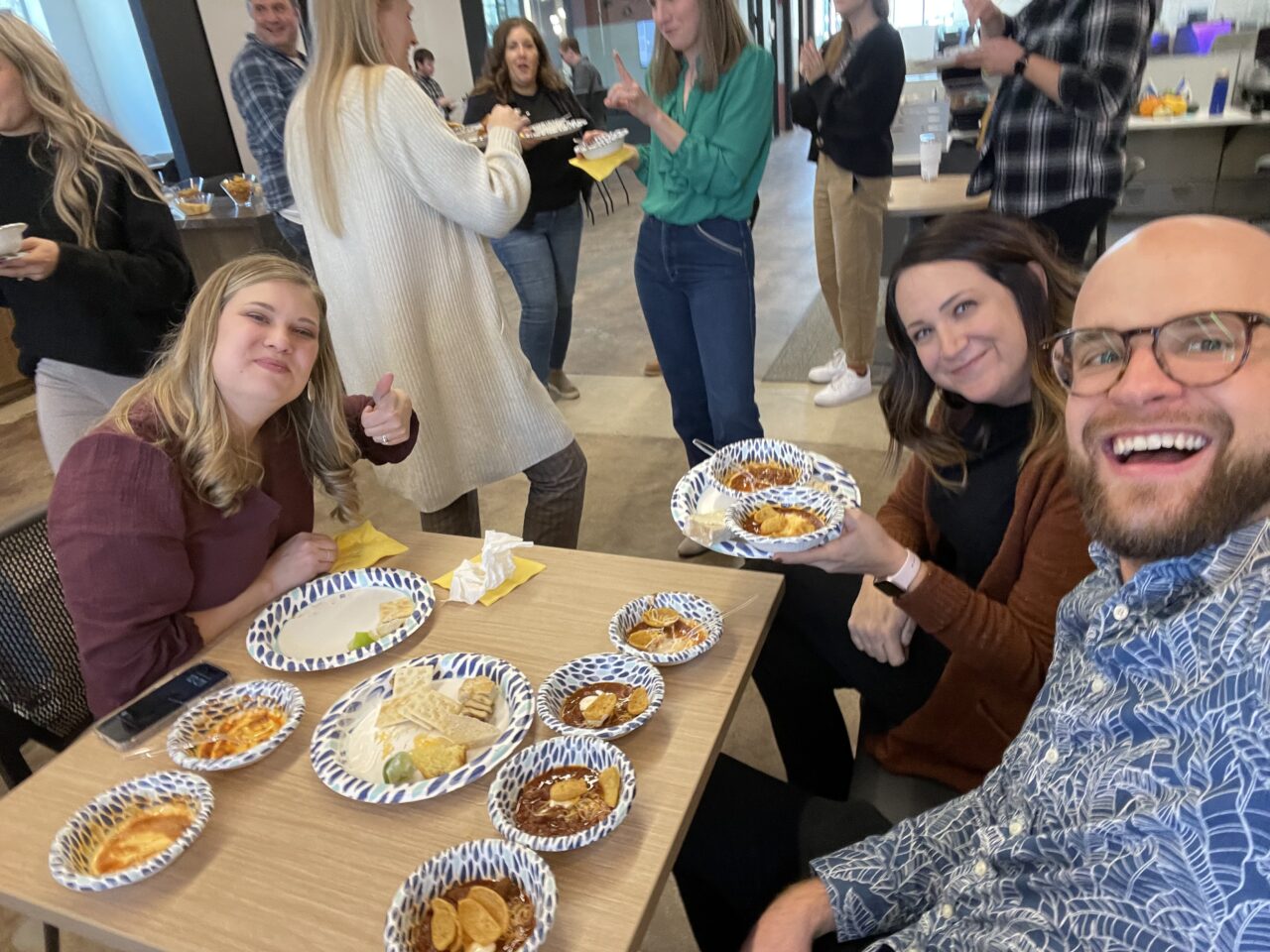 What we get out of getting together in person
Ordinarily, the whole team gets to see each other — either on Zoom or in person — at least once a week at our Monday morning All Call, where we share wins, make announcements, and get on the same page about what's coming up for the week. But that's just once a week, and having team members in a mix of locations means the pre- and post-meeting chit-chat (about your weekend, how the fam is doing, whether the apps at that new bar live up to the hype) doesn't reach everyone.
Remote work has obvious benefits (no commute, more flexibility to look after your mental and physical health, sweatpants, etc.), and sure, it's sometimes nice avoid in-office distractions and focus at home. But when team members are remote (which every single Lemonhead is some or all of the time), most of our interactions with teammates during the week tend to be about, well, work. The casual, friendly, non-work talk that helps build and reinforce relationships can get sidelined.
But that doesn't mean there's anything inherently bad or lesser about remote work. It means we have to be even more intentional about how we include and communicate with remote folks and create a fun, equitable experience for everyone. Gathering in person a couple times a year is one way we do that.
"We consciously work to develop these [team] relationships throughout the year in addition to our in-person events (we're always in communication and have pretty fun and poppin' Slack channels). All these elements (and more) help to make an amazing remote-first work culture."

–Dafne Sagastume, Senior Visual Designer (Vancouver, BC)
We're all about flexible work and asynchronous communication, but nothing replaces the immediacy of being together in person. There's something special about being in a room together, laughing together, enjoying a meal together — just hanging out and having human moments together that aren't about performing our job roles. It gives us a chance to be extra focused on building relationships and trust with our closest collaborators.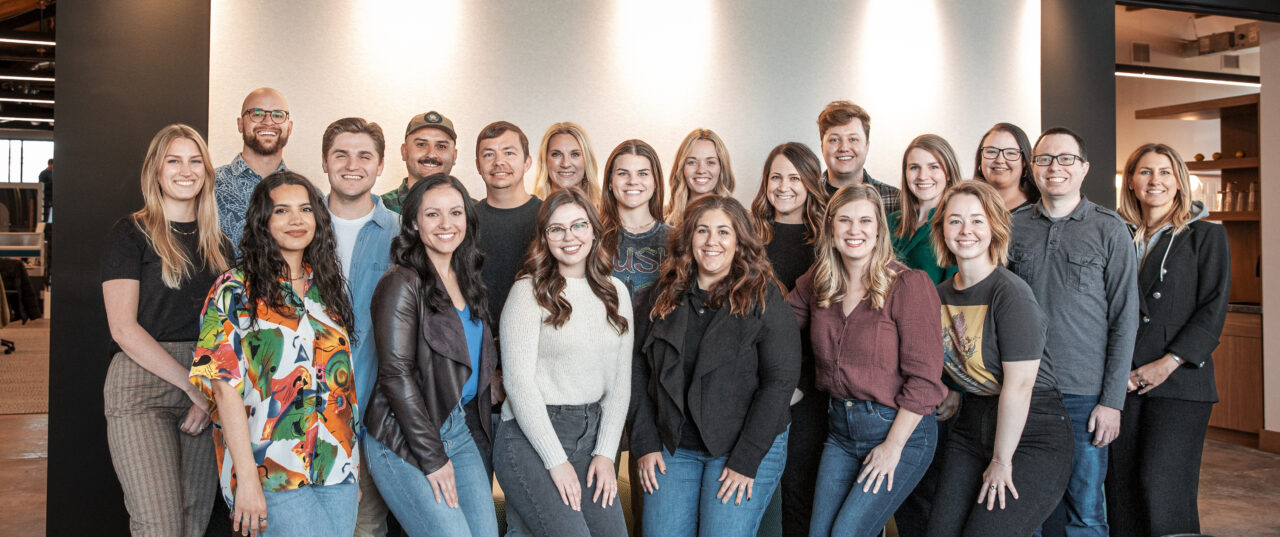 Tips for bringing your remote team together
Bringing your whole team together for something like a company retreat, Hackathon, or an in-office week like this one is a major investment of resources, time, and effort — especially if you have remote folks in other geographies. So make it count!
Here are some of our tips and best practices for making the most of bringing the whole team together in person:
Make it an event, not just business as usual.
Roll out the red carpet for your guests and enjoy a little fanfare! Make the event feel special. Give it a name, use it as an opportunity to do something out of the ordinary, and take advantage of having everyone's brains together at once.
Break bread together.
Enjoying a shared meal(s) as a team (or even in smaller groups) helps humanize everyone and allows space for nonwork talk — the unplanned conversations that help build camaraderie, rapport, and trust among team members.
Non-stop photo ops.
Snag an up-to-date team photo while you're all together! Now's a great time to get some environmental and lifestyle photography of the whole team interacting. You'll have some fresh pics to use for social media, website, slide decks, or other internal and external materials.
Make memories.
Fun moments and extracurricular activities are the shared experiences that become the stuff of company lore and treasured memories. They're also a place where relationships are forged (like battling an infamous troll wreaking havoc in the dungeons of a certain wizarding school).
Check the temperature.
Use this in-person opportunity to have conversations about culture, especially with remote folks. Check in on how it's going and what you can do to improve the remote work experience.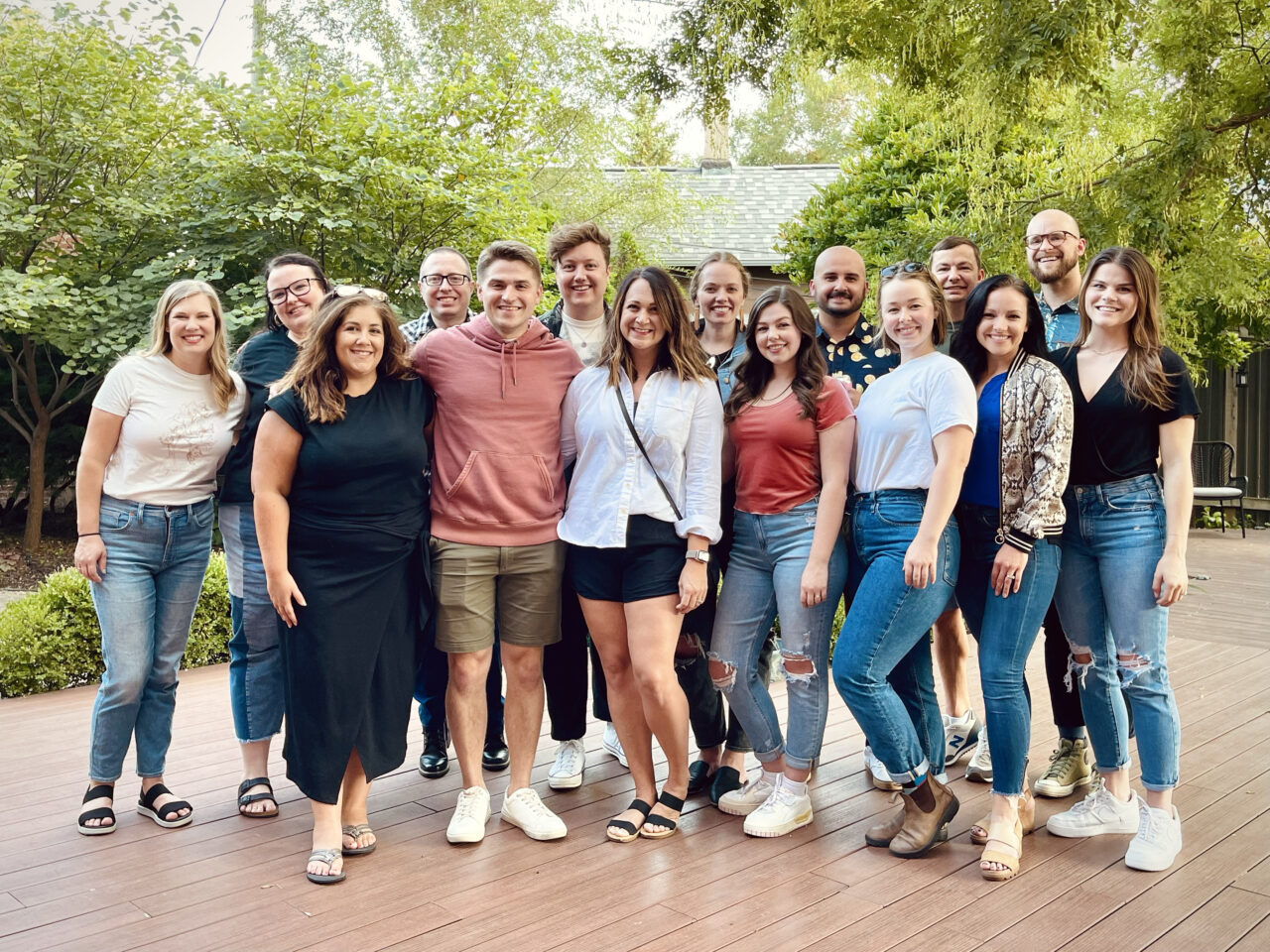 Plan your next team get-together
Getting the whole team together once or twice a year helps keep our remote team connected, our collaboration strong, and our company culture thriving. Hopefully these tips help you make the most of the next time you get all your employees together in one place.
Want to hear more about the times we huddle up as a whole team? Read about Lemonly's annual company retreat and Hackathon.
And subscribe to the Lowdown for all the latest company culture content from Lemonly.