At Lemonly, we work with a variety of brands who each have very different visual identities. Whether it's a snackable bit of microcontent, a full-sized infographic, or a complex design system, we designers are constantly making small decisions about the visual direction of a piece that have big implications.
In our latest monthly creative workshop (learn more about that here), we decided to exercise and improve our decision-making process in one very important area: diversity and representation in our illustrations. 
Why? Honestly, because it's something we need to be better at.
In trying to make great illustrations while meeting the needs of our clients, designers often veer on the side of being too vague—using a "default" human aesthetic that paints a picture of just one type of person. Creating "commercially acceptable" illustrations often puts designers in the delicate position of having to depict humans without offending anyone. But in doing so, we're not accurately representing the world we live in, full of people of diverse ages, races, genders, abilities, cultures, and families.
So, we're trying to do better.
Enter our latest creative workshop. Jennifer Hom of Airbnb wrote a fantastic case study about her focus on inclusion and diversity while creating Airbnb's new illustration style. (Read it here. Seriously.) Referencing the article and her examples, we decided on the prompt: Using an existing character we've already illustrated, create three diverse iterations of the same character.
We challenged our designers to consider:
Age

Ability

Body type

Facial features

Non-Western clothing

Ethnic hair types

Non-traditional family models

Non-binary gender representation
Designers were encouraged to use real photos of real people for inspiration.
Take a look at the process some of our designers used while working through the 90-minute workshop:
Here are a few character iterations created during the workshop: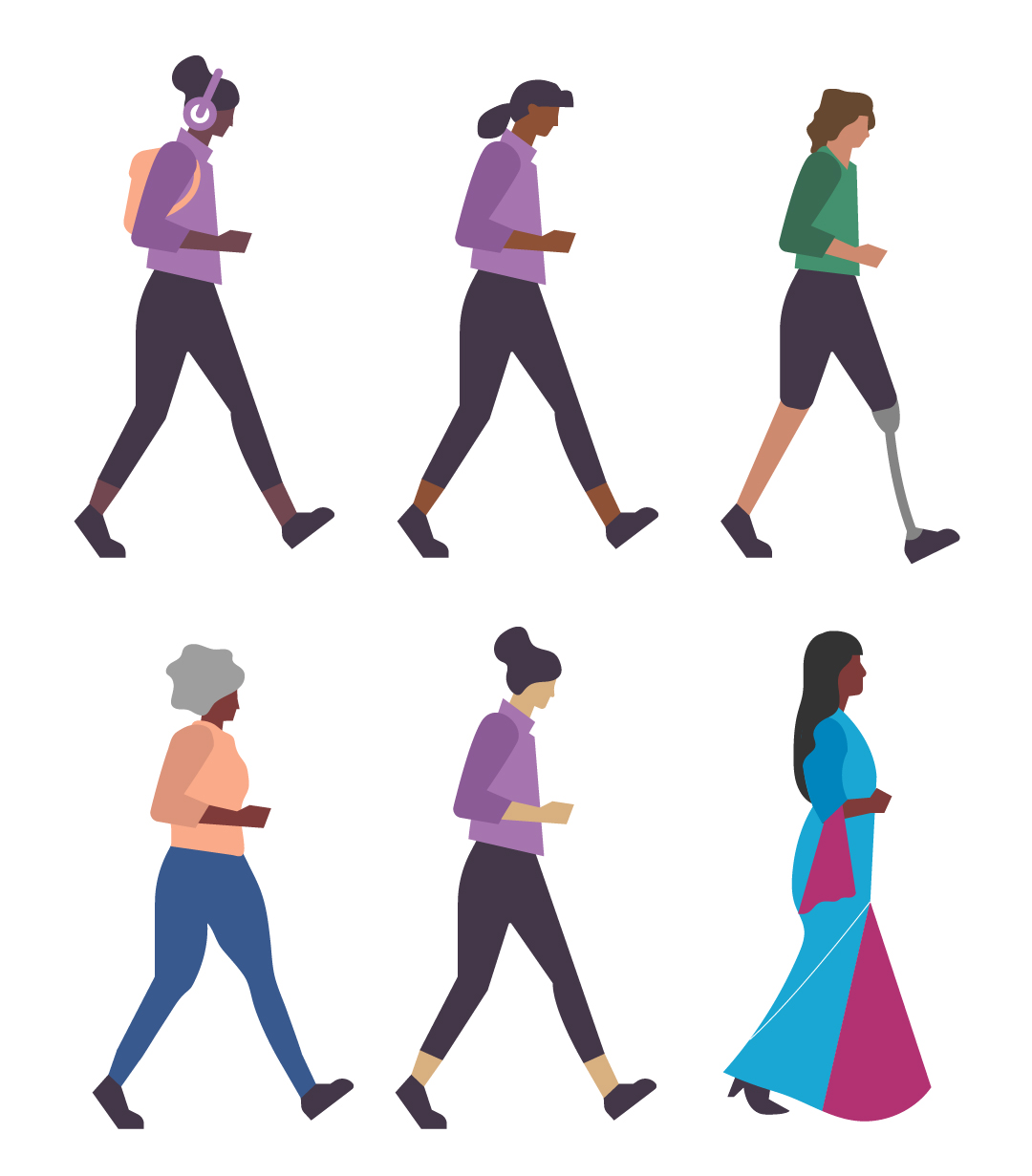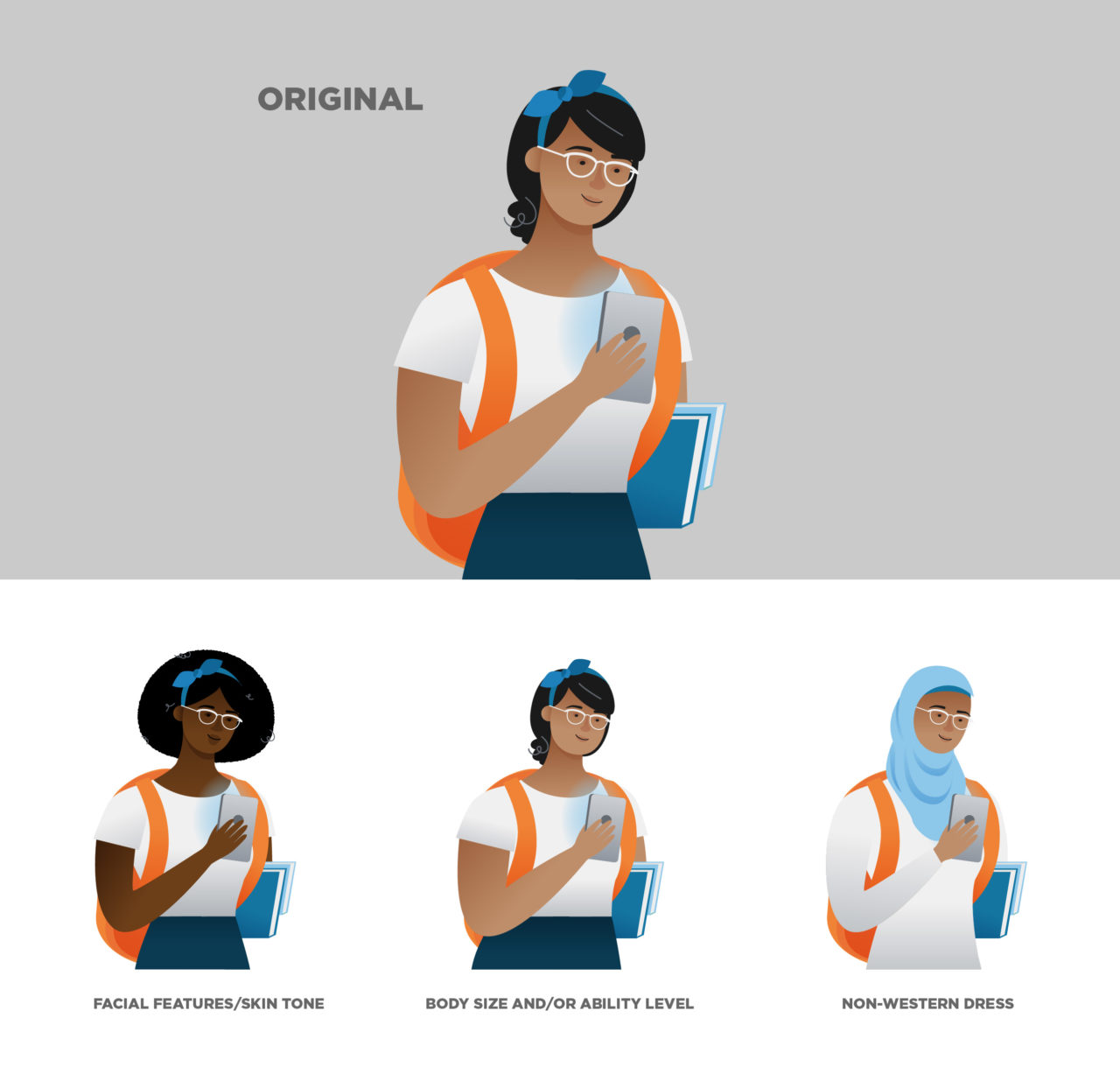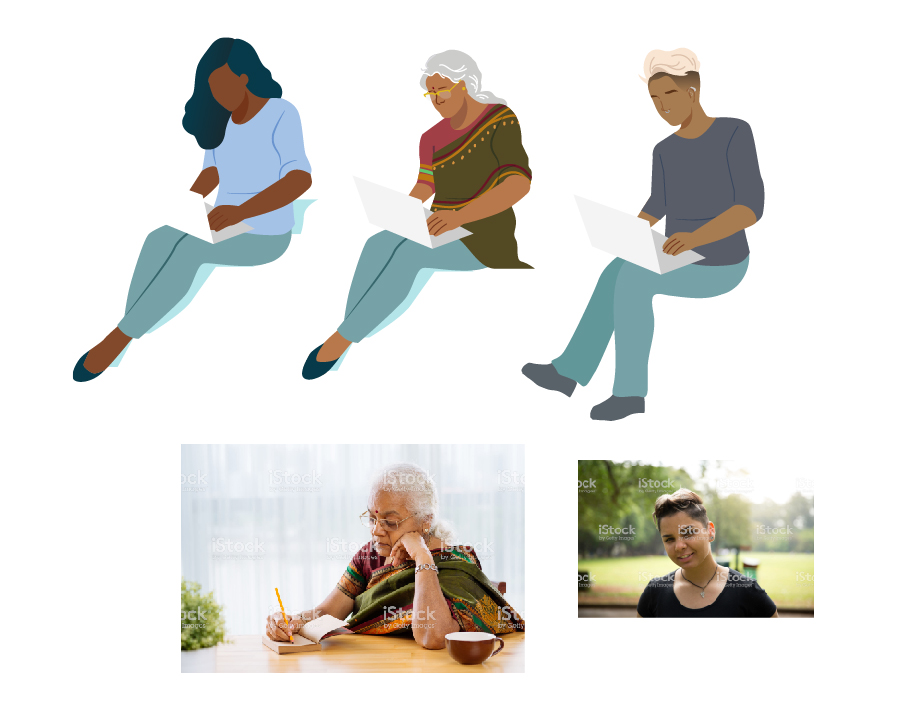 There's still so much more we can do. Diverse representation and inclusive design are areas we'll continue to push ourselves—and our clients—to improve.
In many ways, a company's content is the outward representation of who they are. From the tone of the copy to the style of the illustrations: It's all crafted to give you a glimpse at who an organization aspires to be. At Lemonly, we truly believe in embracing and celebrating our differences. We hope that will continue to shine in our work.
---
Check out some of our past creative workshops:
Have questions or ideas for a future creative workshop? Tweet us at @Lemonly.