I remember visiting Lemonly's website for the first time, and immediately a bunch of lightbulbs went off in my head. A little voice confirmed everything I was feeling, saying, "Yup, Lemonly seems pretty great!"
My initial thoughts went something like this:
Nice. Infographics definitely the focal point; check!
Excellent. Strong illustration work; check!
Tee-hee. Great blog posts, fun employees; check! (The first post I read was "What Six Months of Work Has Taught Me")
Smashing. Two classmates/friends who also work here; bonus points!
But wait… Located in… South Dakota; what?
This all happened in September, after I had just moved back to Vancouver from an internship in Montreal. The world of infographics and data visualizations that I was introduced to was vast and deep, so after the internship, I knew it was something I wanted to continue pursuing in some form or another. I looked up local firms, hoping to work in and rediscover the Vancouver scene, but of course, life throws you curve balls. Who knew a great opportunity would show up in the form of remote work?
I ended up finding Lemonly through Cheryl Loh, a good friend and talented classmate who works at Lemonly as a designer. After chatting with her and looking up the website, I was definitely interested. The one thing I knew about finding the right place to work was that good people and strong values really mattered to me. Knowing that I really like Lemonly as a company, but not being sure how I'd like working remote, I weighed the options between working by myself or with other people in an office.
How would this play out? How much does a physical workplace matter to me? How much of my day-to-day would change or stay the same? I spent many afternoons running in circles with these thoughts, but after a couple of conversations with Lemonly CEO John and lots of advice from friends, I decided to take the plunge and try out remote work!
Two months later: I can happily report that it's been great! 🙂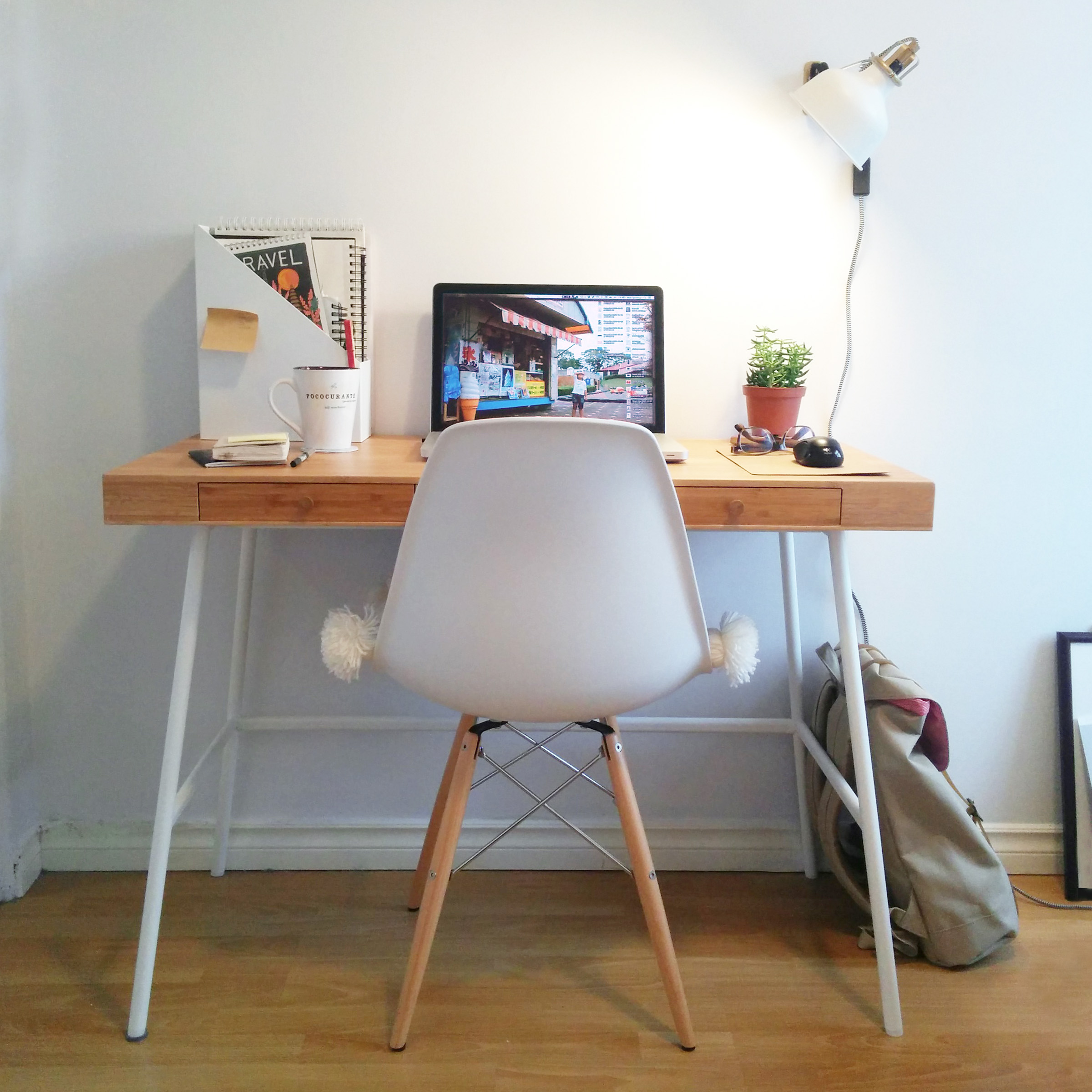 Thankfully, Lemonly is no stranger to remote workers, and I'm really grateful there are great efforts made to make remotes feel and work in an inclusive manner. 90% of communication with my Lemonly coworkers happens on Slack (emojis and gifs galore!) and the other 10% happens through video calls. Our weekly video calls include work updates, creative work critique and a few silly around-the-room questions. (Favorite holiday movie, go!) It makes a world of difference to have clear, constant communication and support. There are a few days where I get tired of listening to podcasts and Songza, but having two Vancouverites on the Lemonly team to chat and hang out with in person has definitely been a blessing.
A lot of the projects I've worked on so far let me flex/work my illustration muscle, and I've also been experimenting with different typefaces and styles. So far, the topics and information I've visualized in my projects have been fun and light-hearted, and there's a great energy from everyone to experiment, improve and reimagine the information we're given.
Overall, I'm very happy to be working with such fun people, and to be able to do what I love!