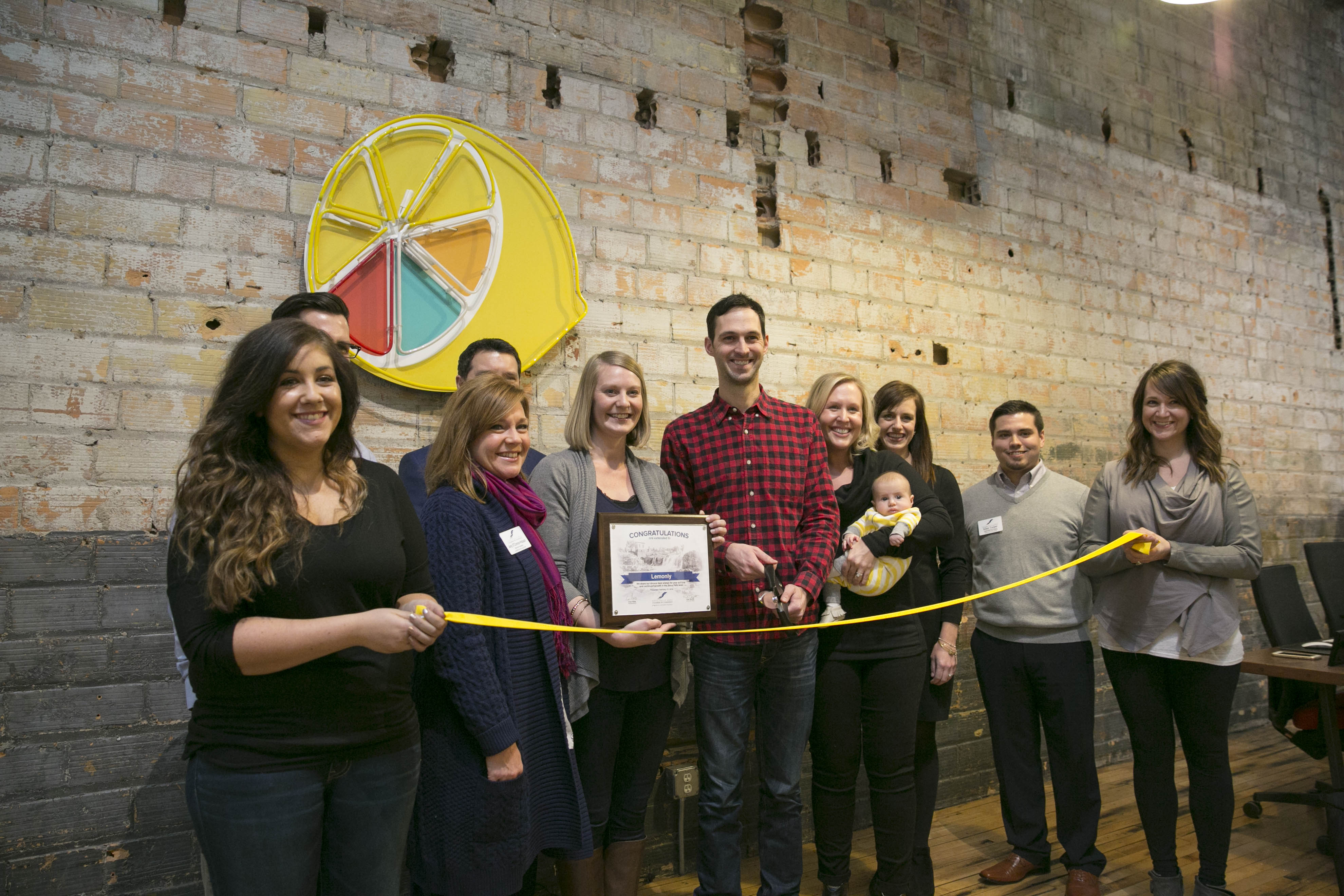 After months of planning our new space, moving in, and finally making it feel more like home, we were ready to share our space with our family, friends, and supporters.
Chalkboard drawings, lemon centerpieces, tasty food, and a friendly DJ welcomed our guests on Wednesday, February 17 to the new Lemonly location on Main Avenue, between 10th and 11th streets. After a ribbon-cutting ceremony presented by the Sioux Falls Area Chamber of Commerce, we were reminded of how important community is by the outpouring of love and support we received from our guests.
Thanks to all of those who attended our open house. If you haven't checked out our new space yet, you're always welcome to stop by! Just look for the big yellow wall on Main.