It's officially day 11 of our 12 days of giving, and with that we're proud to announce our eleventh organization, March of Dimes – SD Chapter, selected by Designer Ashton. Read her thoughts below on why she chose to donate $1,000 to March of Dimes and how you can help, too. To learn more about Lemonly's 12 days of giving, read our introductory post here.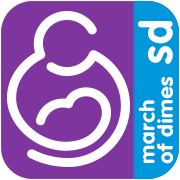 What charity you selected and what they do: Every week, 28 babies are born too soon right here in South Dakota. Many grow up with lifelong disabilities. Some don't survive. The March of Dimes helps moms have healthy, full-term pregnancies and it funds research to find answers to serious problems that threaten our babies. In addition to helping local moms take charge of their health through prenatal care and supporting local families when something goes wrong, the March of Dimes also acts globally: advocating for reducing elective preterm deliveries, raising funds for lifesaving research and speaking out for legislation that improves care for moms and babies.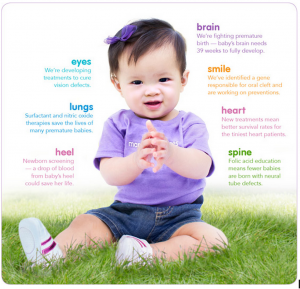 Why you chose this charity: It's incredibly easy to take what you have for granted. A year ago, my husband and I welcomed a healthy, beautiful daughter into our family after having a low-risk, uncomplicated pregnancy. Unfortunately, there are a lot of parents who have a different story; one that involves immense amounts of stress, fear and heartbreak. Whether it's through developing better therapies for use in the NICU, researching genes responsible for certain birth defects, or educating mothers on the importance of eliminating non-medically elective deliveries before 39 weeks, I hope my $1,000 will help give another family the blessing of a healthy, strong baby.
How to donate: If you'd like to donate to the March of Dimes, please visit www.marchofdimes.org/southdakota/support_giving.html