One of the (many) perks of working at Lemonly is our annual 3/2/1 charity donation. We set aside $6,000 each year to be donated to local charities doing impactful work right here at home.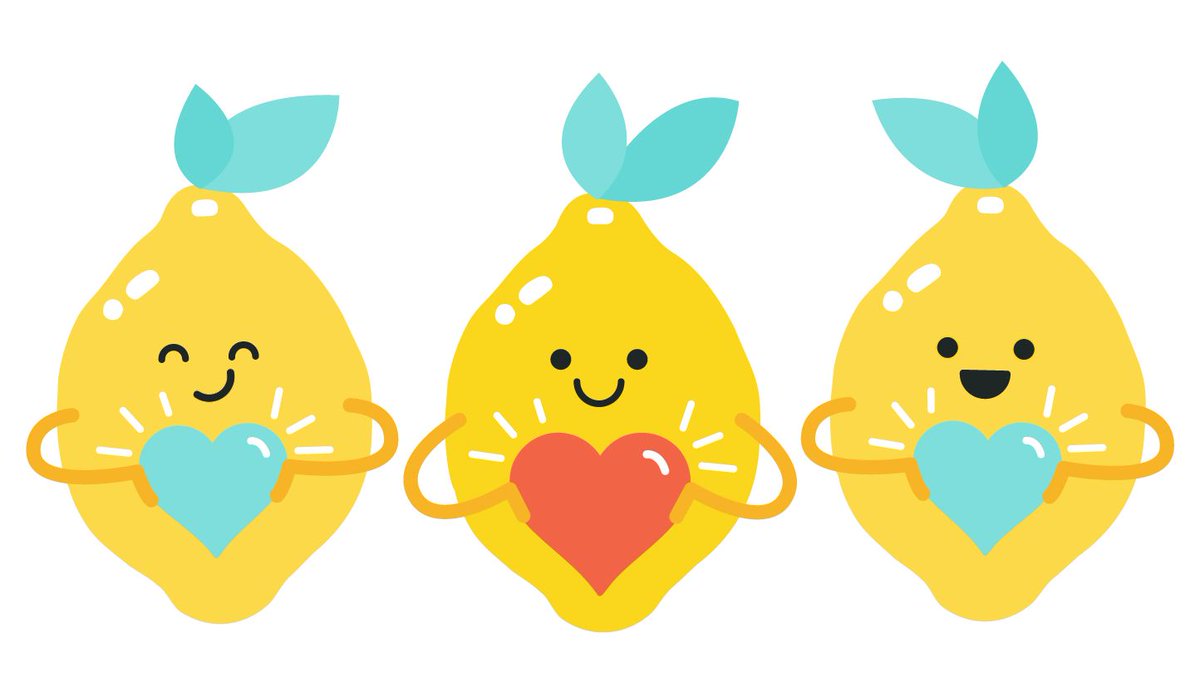 How does it work?
1. Each employee has the opportunity to nominate a local charity of their choice. The Lemonheads meet and each give a quick pitch on their charity's mission and why it's close to their heart.
2. After the meeting, everyone has 24 hours to cast 3 votes for their favorite causes nominated.
3. Lemonly donates $3,000, $2,000, and $1,000, respectively, to the three charities with the most votes.

4. The Lemonhead(s) who nominated the supported charities get to drop off the checks themselves.
It's such a great exercise to see the different causes people care about in the office. Each year we learn about such a wide variety of organizations doing good in or around Sioux Falls. 
Here's where our 3/2/1 donations went for 2016:
$3,000 Donation
Ava's House
Ava's House will be a 20-bed, inpatient acute-level hospice facility serving all ages with 24-hour nursing care in a home-like environment. It will also be one of just four in the country to include in-patient pediatric hospice services.
"My heart aches for the main reason I support Ava's House. The facility, being built here in Sioux Falls, will provide much-needed hospice care for children whose lives are cut short by disease. One of just four such facilities in the nation, it will also better meet the needs of hospice for all ages, and give families more time to spend with their loved ones at the most crucial moments before saying goodbye." – Michael Todd
 $2,000 Donation
Bishop Dudley Hospitality House
The Bishop Dudley Hospitality House offers daytime and overnight emergency shelter for the homeless and vulnerable. They offer a safe, secure and warm place to start the road back to a more stable, long-term way of living.
"Over 600 men, women, and children in Sioux Falls are homeless. These are members of our community who often don't know where their next meal is coming from or where they will take shelter from the cold each night. Bishop Dudley provides these services, along with numerous others like laundry, showers, mental health counseling and addiction counseling. They offer hope and a fresh start for those who need it most and I believe that's a cause worth supporting." – Molly O'Connor
$1,000 Donation
Harmony South Dakota
Harmony South Dakota empowers children in challenging social and economic conditions to improve their sense of community and opportunity through the learning and performing of music. Instruments, lessons, snacks and homework time are provided for 45 students each day after school at no charge.
"I once got the opportunity to hear the Harmony South Dakota choir perform and it was incredible. Being a fellow music lover and past choir member myself, I knew I had to give back to such a great organization." – Colin Richards
"Music was such a huge part of my childhood and will be for the rest of my life. Knowing that music programs have been getting cut in schools, I was drawn to support Harmony. From percussion to strings to vocals, they're covering it all and creating lifelong musicians in the process." – Morgan Hauck
---
Want to see other stellar organizations we've given to? See our 2015 list here.