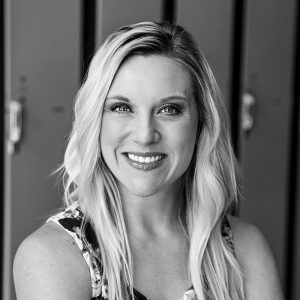 Introducing Lemonly's office manager and executive assistant, Emily! Originally from Emery, South Dakota, Emily is also a Dakota Wesleyan University graduate. We learned more about her with the Q&A below – check it out!
---
What's your favorite app?
Voxer. I love being able to keep up with the day-to-day details from friends I don't get to see often.
What do you like to do in your free time?

Other than spending time with my little ones and hubby, I love to scrapbook with any free time I can get my hands on!
What's something about yourself that would surprise people?

Maybe not surprising, but something fun is that I'm a New Year's baby. Birthday celebrations spent ringing in the New Year are the best!
If you could be any fictional character, who would you be? Why?
I've always had an affinity for Ariel from The Little Mermaid, because living both on land and under the sea would be awesome. And who wouldn't want cute little Flounder for a bestie?!

What's your favorite genre of music to work to?
I can really work to any music, but I'm partial to 80s tunes. I always love some oldies since that's what I grew up listening to, but anything goes for me!
Do you have a favorite blog?
I don't have a favorite, but when I can I love hopping on interior design blogs. A girl can dream!
Name something on your bucket list.

Someday I hope to travel around Europe extensively.
What drew you to Lemonly?
When I first learned about Lemonly, I dug in and did some research. Everything I saw was so fresh and visually appealing, which totally sparked my interest. The company, the culture and the people are all-around outstanding. And come on, that yellow wall?! Drool!
Pick one for the rest of your life: burritos or pizza?

For sure burritos. But it has to be the right burrito, not just any one out of the freezer. Fresh ingredients with lots of queso, please!
---
We couldn't be happier to have Emily on the Lemonly team. Her winning smile greets us every morning from the front desk. Stop by our office for a visit!