It's an exciting time at Lemonly — a new Lemonhead has joined the team! World, meet Jodi Janssen, Lemonly's director of account service.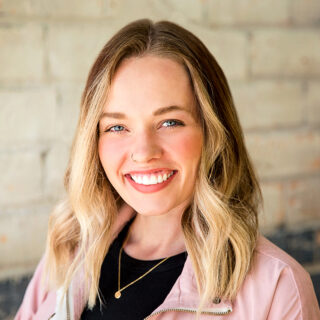 Jodi comes to Lemonly after working for five years at our sister agency, Click Rain. She graduated from Northwestern College in Orange City, IA, where she majored in public relations. With a sunny personality, a keen eye for detail, and a wealth of account management experience, Jodi is a perfect fit for Lemonly and our clients.
Get to know Jodi with our classic Q&A below.
---
First, let's talk about your background pre-Lemonly and your role on the team.
Tell us a little about your background.
I landed a PR internship at a full-service ad agency after graduation that evolved into an account service role. I started at Click Rain in 2017 as an account coordinator and worked with many of the same clients from the very beginning until my final days as a lead account executive. I worked with great regional brands and loved getting to know clients, their businesses, and how Click Rain's services could help solve problems.
How would you describe your role at Lemonly?
There are three main aspects of my role as director of account service:
Leading our talented account team (shout-out to Emily, Rachel, and Kaley!)

Growing our relationships with existing clients by doing what we do best — telling stories with visual content

Working alongside the leadership team to set and meet Lemonly's company goals
What's it like joining Lemonly after working at our sister company, Click Rain?
I worked with a few Lemonheads on cross-agency projects during my time at Click Rain, so I knew I was joining a great crew. Lemonly is a smaller team, so making connections has been easier, especially with the communication channels we use as a company.
How do our two agencies feel similar or complementary?
Lemonly and Click Rain's commitment to company culture that defies the norm is a huge part of the success of both companies. I truly believe happier employees create better work and better results.
Lemonly's visual content expertise goes deep; Click Rain's digital marketing services go wide. Lemonly's client roster reaches nationally; Click Rain's client base leans regionally. We aren't doing the same work, but we have common goals of serving our clients well and maintaining a level of excellence in our craft. Each company owns what we do best!
What made you excited about joining the Lemonly team?
Being on a team full of genuinely good, kind people is absolutely the best part of this job. I've admired the Lemonly squad, culture, and work from afar for a long time as part of the Sioux Falls marketing community. I'm excited to understand how we do what we do and continue growing while staying true to Lemonly's culture and values.
Alright, let's get to the good stuff.
What's your favorite app? (Appetizers or mobile apps are both fair game.)
It's really a toss-up between the New York Times Crossword and the jalapeño bacon wontons at the Barrel House.
What do you like to do in your free time?
My family loves exploring Sioux Falls — eating at new restaurants, hammocking in McKennan Park, cruising the bike trails, exploring new boutiques, etc. There's so much to love about our hometown!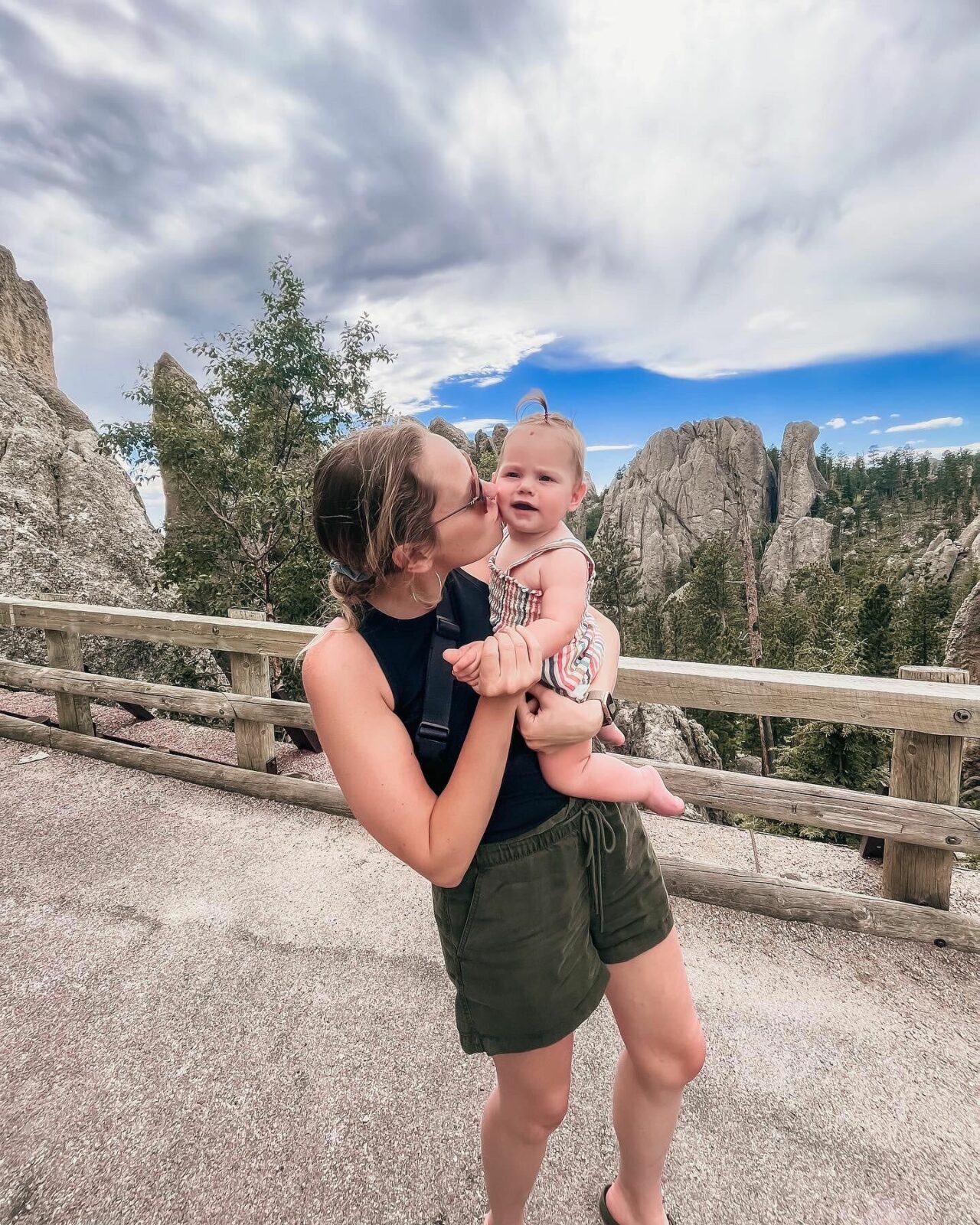 What's your favorite genre of music to work to?
My favorite Spotify playlist is called "Moody Mix." If anyone has a happier recommendation, let me know. 😉
Name something on your bucket list.
Go hot air ballooning in Cappadocia, Turkey.
As a kid, what did you say you were going to be when you grew up?
A mom. And my dream came true! My husband, Mitchell, and I welcomed our daughter, Winnie, in 2021. Watching her explore this big, beautiful world is my all-time favorite thing.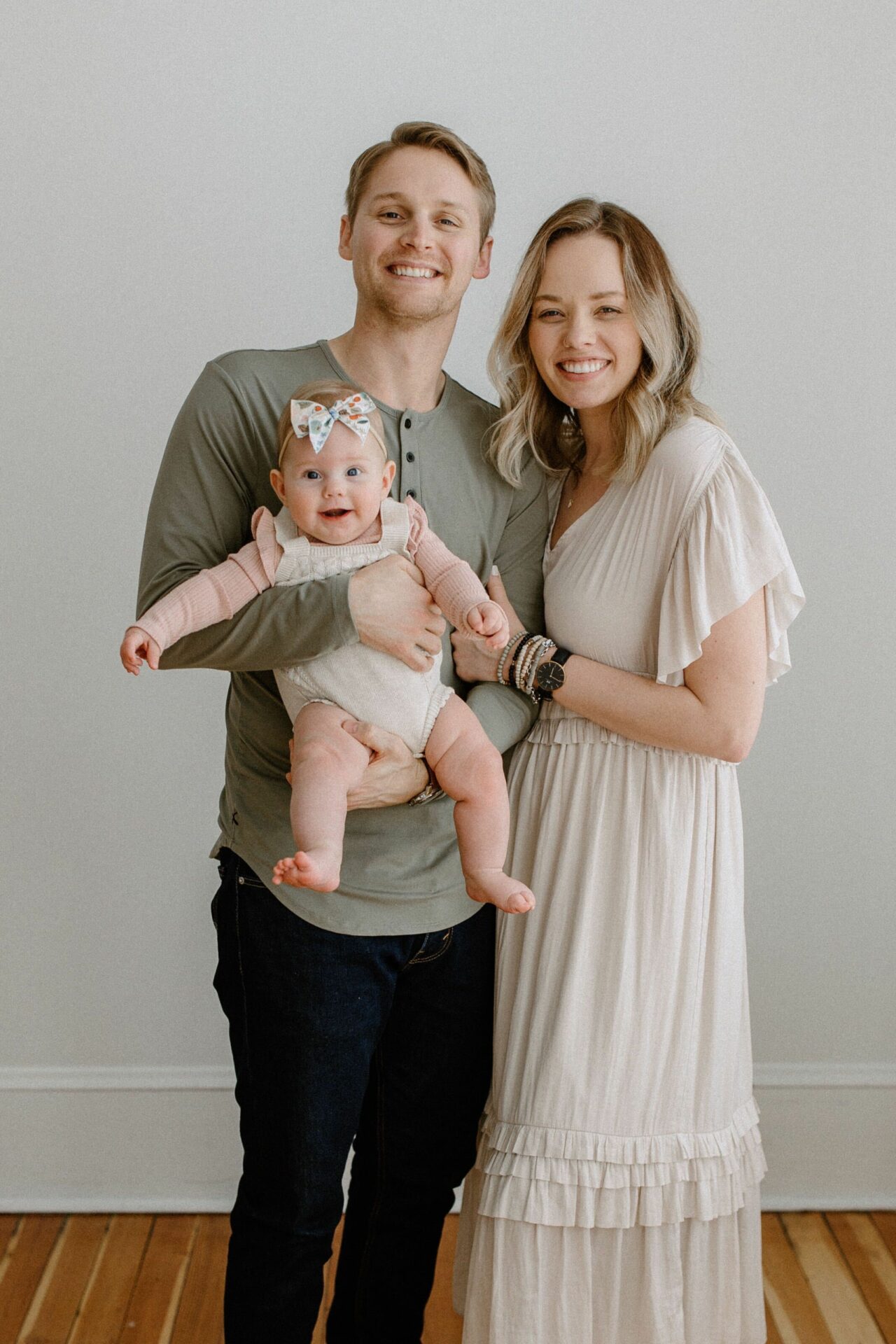 What's one thing about yourself that would surprise people?
I'm taller in person than I seem on Zoom at just under 6-foot. And no, I was not good at sports growing up.
Do you have a favorite Lemonly project or a favorite client or team you've worked with so far?
Lemonly has done such fun travel work for Marriott. My husband and I love Scottsdale, so I think this interactive infographic holds some fun adventures for our family on a future trip!
Name one dream client and why Lemonly should work with them.
Branch Basics. Swapping traditional toxin-filled cleaning supplies for safer alternatives is an attainable way to promote better health for our families. The owners share a ton of great cleaning hacks on social — I'd love to capture their knowledge!
Is there a question we haven't asked yet that you're dying to answer?
How do you take your coffee? Iced with a splash of half-and-half.
If you had to pick one for the rest of your life: burritos or pizza?
Pizza! 🍕 Preferably with pineapple.
---
We're excited to have Jodi on board! Stay tuned for more from her and our rockstar account team — they're always working to provide a top-notch experience for our clients. Get to know the team to meet the Lemonheads who'll help tell your story with sweet visuals.