We're already smitten with our newest account executive, lake cabin lover and Survivor superfan Rachel Meyer. Hailing from the Land of 10,000 Lakes, Rachel brings a fresh perspective, a can-do attitude, and classic Minnesota nice to our team. We can't wait for our clients to get to know her!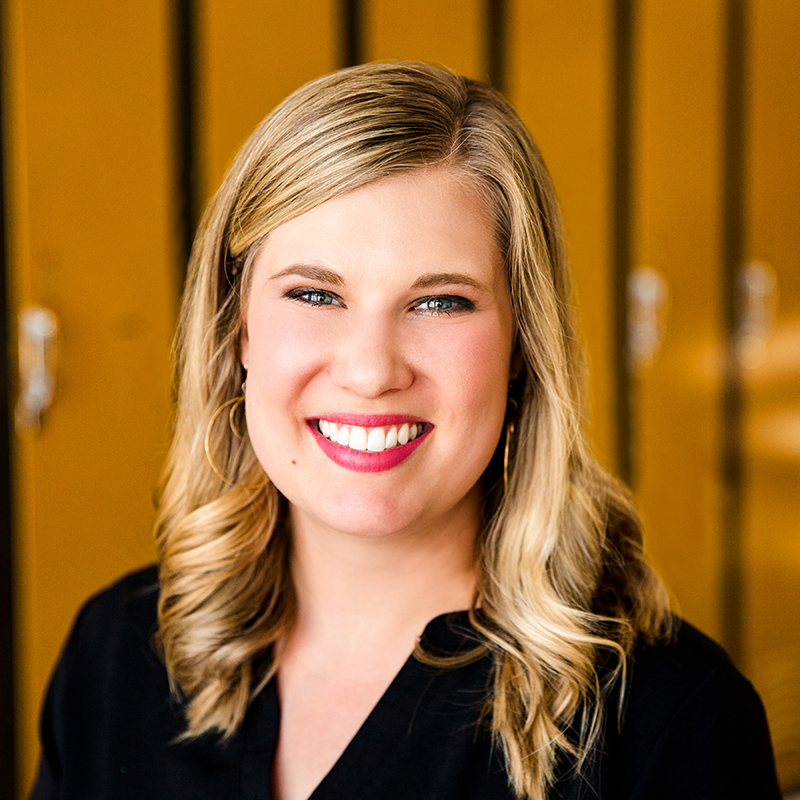 Check out the Q&A below to learn more about Rachel—including a fun family connection to Lemonly.
---
Tell us a little about your background.
I grew up in Moorhead, MN, and will always be a lake and woods girl at heart. I attended Augustana University (back when it was called Augustana College!) and graduated with a degree in business communications and an English minor.
I got my start at Fresh Produce as a project manager. Following my partner for his education, I have worked as a project manager at space150—a digital agency in Minneapolis—and at various non-profits and small businesses in Rochester doing communications and marketing coordination and direction.
My husband, Paul, is an orthodontist, and together we own and operate Meyer Orthodontics in Brookings, SD, which is where we live with our sweet daughter, Thea, who is 2 years old.
What's your favorite app? Appetizers or mobile apps are both fair game.
I prefer appetizers to mobile apps, so I would say fried gouda pickles and loaded nachos. And wings! And scotch eggs! Don't make me choose!
What do you like to do in your free time?
Outside of work, I love to get on the floor and play pretend with my little girl. Together, we find all sorts of adventures! I also enjoy yoga, baking, cooking, crafting, going on evening walks, meeting up with friends for drinks, and spending as much time at the lake or on the beach as possible.
What's your favorite genre of music to work to?
If I need to get pumped up, I listen to Yacht Rock radio—give me all the Doobie Brothers, Fleetwood Mac, Hall & Oates, and Seals and Crofts. If I need to chill and focus, I need contemporary bluegrass—Nickel Creek, The Highwomen, Wailing Jennys, and Robert Plant and Allison Krause.
Do you have a favorite podcast you'd recommend? 🎙
I love Conan O'Brien Needs A Friend. He's a great interviewer, and the conversations are insightful and hilarious.
I also appreciate Jameela Jamil's podcast, I Weigh. She interviews folks who have a story to share about mental health, feminism, and body positivity or neutrality. Guests share really unique perspectives and stories about their trauma and challenges along with encouragement to the listeners to think differently.
Name something on your bucket list.
I'd love to see more of Europe—all of Scandinavia, Italy, Spain, and more of the UK are all on my list.
As a kid, what did you say you were going to be when you grew up?
I wanted to be a photographer! I'm at my best when I'm working in a creative environment. I love art, performing, singing, and collaborating with smart, interesting people.
What is one thing about yourself that would surprise people?
In 2021, I founded a dinner party group called the Golden Hour Supper Society. Each quarter, I plan a themed dinner at a unique location in Brookings featuring a guest chef. The goal of the group is to bring new dining experiences to our small town but to also encourage folks to step outside of their comfort zones to meet new people and try new things. We've hosted Chef Tina of K Restaurant, Chef Michael of The Pheasant, and will be hosting Chef Jordan of Bread & Circus this summer! 🍽
What drew you to Lemonly?
I've been following Lemonly for many years through my brother-in-law, John T. Meyer (co-founder and former CEO of Lemonly). It's really cool to step into the office and see the ins and outs of the incredible company he and Amy have built! I can see both of their positive influences throughout the organization.
What's your favorite part of the office so far?
The positivity and genuineness of everyone on the team is lovely. The fast-paced, high-quality design work constantly churning through this place is amazing. The intentionality of each process to make work easier and more efficient is so impressive. I could go on and on!
Name one dream client and why Lemonly should work with them.
CBS's Survivor—the best reality show of all time. I have been watching since I was a young girl, and I love the strategy, gameplay, and competitive nature of this incredible social experiment. Nerd alert! Because the show has been on for so long, there is so much data that has gone undocumented about the contestants, gameplay choices, and so much more that would be really interesting to superfans like me.
If you had to pick one for the rest of your life: burritos or pizza? Why?
Pizza—the diversity of toppings available really sets it apart. We make homemade "fired" pizzas at home using our Baking Steel. It's really cool! 🍕
---
Look out for more from our latest Lemonhead as she settles in with our all-star account team. We're stoked to have Rachel onboard!