A new summer means new interns for the Lemonly crew. This summer, we're excited to introduce a crew of three new faces at Lemonly HQ.
We have a wonderful team consisting of Natalie Sogn (Project Manager Intern), Maddie Mack (Content Intern), and Christian Gould (Design Intern). It's been only three days with them here at Lemonly, but I can already tell it's going to be a great summer with these three.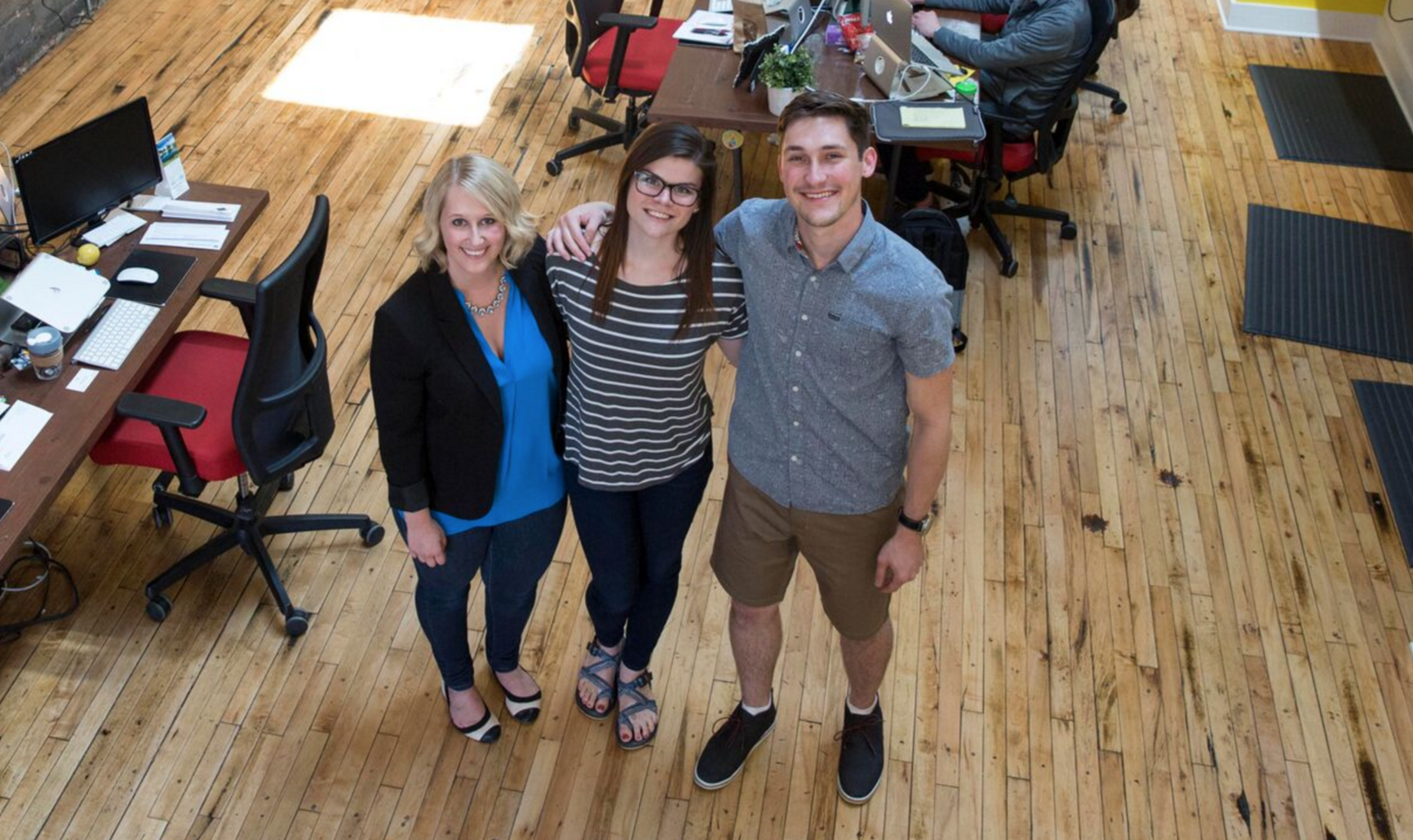 As always, here is our incredibly pressing Q&A:
---
Where are you originally from?
Maddie: Redfield, South Dakota.
Natalie: Sioux Falls, South Dakota.
Christian: Rochester, Minnesota.
College? Degree?
M: South Dakota State University, English (writing track).
N: South Dakota State University, Economics.
C: South Dakota State University, Graphic Design.
Why did you choose your major?
M: I've been reading and writing for longer than I can remember, so majoring in English always seemed like a natural choice. Going into it, I wasn't sure exactly what I wanted to do with that degree, but I decided as long as I stuck to what I loved and what I was good at, I'd figure something out.
N: If you know and understand economics, you can find how it relates to everything. It's a relevant major for any type of work you go into and can help you understand how to set your business apart from the competition.
C: I took a graphic design class during my senior year of high school that gave me a branch to climb for a possible career.
What's your favorite app?
M: Heads Up — you never know when it will come in handy!
N: Snapchat.
C: Snapchat.
What do you like to do in your free time?
M: I enjoy watching Netflix (usually just "The Office" over and over again), reading, cross stitching, going for walks or partaking in other outdoor activities, enjoying an adult beverage with friends, cheering on SDSU athletic teams, and catching up with my brothers and sisters.
N: Spend as much time possible with my adorable niece, Madeline.
C: Play basketball, listen to music, and visit new places. Currently learning acoustic guitar.
What is one thing about yourself that would surprise people?
M: I am certified through three levels of Cecchetti ballet method.
N: I marched in the Macy's Day parade with my high school marching band.
C: Four friends and I bicycled just shy of 10,000 miles to each of the 48 continental states and we fundraised enough money to build a school in Honduras. The ride took five and a half months, but it was the journey of a lifetime.
If you could be any fictional character, who would you be and why?
M: I've been getting back into "Game of Thrones" lately, so I'll say the Khaleesi (Daenerys Stormborn of House Targaryen, Mother of Dragons, etc.) mostly because of her general badassery. And she has dragons.
N: Holly Golightly in "Breakfast at Tiffany's," because who wouldn't want to be a character played by Audrey Hepburn?
C: Iron Man. He can fly and has a metal suit.
What's your favorite genre of music to work to?
M: Big band, folk, or "yacht rock."
N: Anything Justin Bieber (please don't judge me).
C: Hip-hop/rap, but I usually listen to audiobooks instead.
Do you have a favorite blog?
M: Maybe not a favorite, but I've been checking out Copyblogger lately.
N: No blog, but I love a good podcast. Freakonomics is one of my favorites.
C: I've always liked following Aaron Draplin at draplin.com. Aaron is a designer who makes great things and is constantly posting pictures of classic designs that the world has forgotten about that he's found lying around in his always growing collection of stuff.
Name something on your bucket list.
M: Figure out how to hula hoop.
N: Sing karaoke with Beyoncé.
C: Have my name in the credits of a major Hollywood film.
What did you say you were going to be when you grew up?
M: I wanted to come up with names for paint colors.
N: I wanted to be a meteorologist or have my own talk show: "Chit Chat with Nat."
C: A Pokémon master.
What drew you to Lemonly?
M: I like the challenge in finding creative, compelling, and concise ways to present complicated information, and that aligns well with Lemonly's vision to "make the world an easier place to understand." I was also attracted to the work atmosphere and momentum of the company.
N: The culture and the clients. It's pretty impressive to see a small South Dakota company working with such big clients like the GRAMMYs and the Green Bay Packers. How can you not be curious?
C: I really like the combination of data and design being used together to educate people on a number of different topics. Also, the in-house beer tap is a nice incentive.
Last Question. This is a polarizing one at Lemonly. Burritos or Pizza?
M: Pizza. (Burritos can be completely amazing or really traumatizingly bad, but pizza is generally a bit more reliable.)
N: Burritos all the way.
C: Supreme or pineapple pizza.
---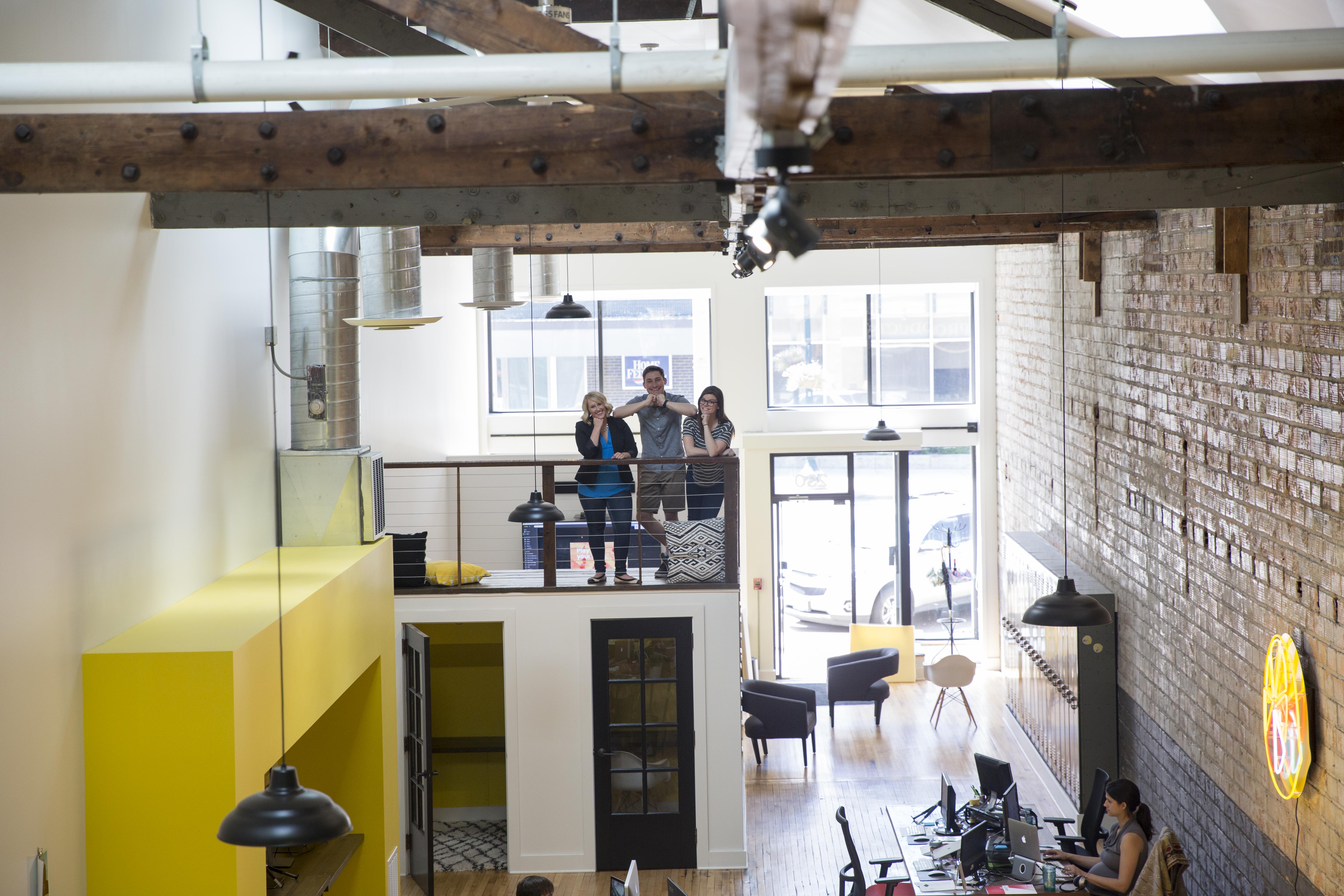 We'll definitely have this team keep you updated on their projects throughout the summer. Be sure to keep an eye for them on the Lemonly Snapchat (thinklemonly) as well. 🙂
---
Update: Want to learn more about their first two weeks? They've released a new blog post about it here.