Each summer, interns at Lemonly learn the process of infographic design and visual storytelling. This year we have me (Nick) writing content, Carly designing, and Allison managing projects.
In our first couple weeks we've gotten to know the team, acquainted ourselves with the myriad tools in the Lemonly toolkit, learned the language and process, and we're well on our way creating our first infographic!
Wanna be friends? Get to know us in the Q&A below.
---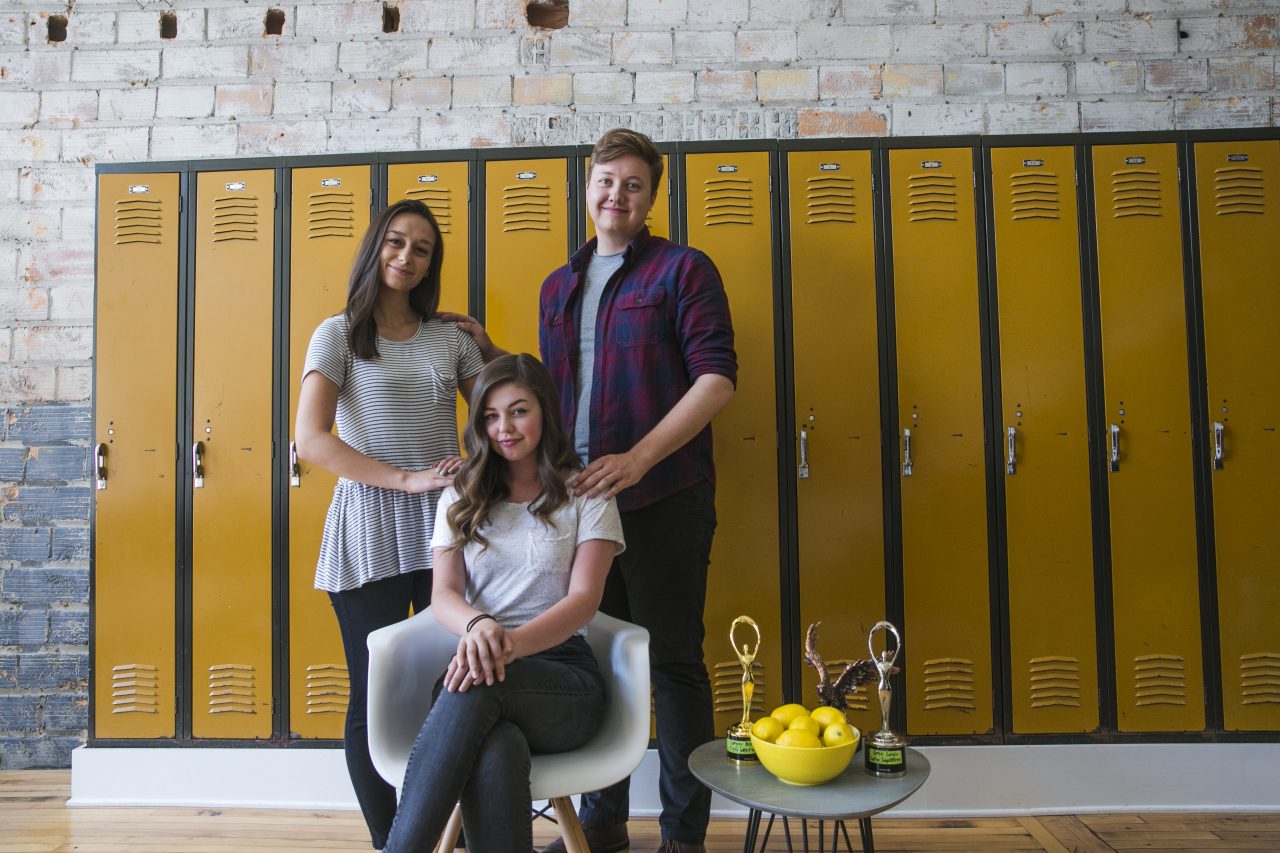 Where are you from?
Carly: Harrisburg, SD
Allison: Aberdeen, SD
Nick: Lismore, MN
Where do/did you go to school? Major/degree and year?
C: I'm a senior graphic design major at the University of South Dakota.
A: I just graduated from South Dakota State University with my degree in advertising.
N: I graduated from SDSU with a degree in biology. I start grad school this fall in communication studies.
Do you have a favorite podcast?
N: Hidden Brain
What's the last show you binge-watched? What did you like about it?
C: I just started watching 30 Rock for the second (or third?) time. I'm a big fan of re-watching shows I already know I like, plus 30 Rock is absolutely hilarious and has a rock-solid cast.
A: I'm just getting back into my Netflix habit, but the last thing I binged was The People v. O.J. Simpson a couple months ago. I didn't know the entire O.J. story and I felt like I learned a lot. I liked the intensity of the show, it was addicting!
N: The fourth season of Sherlock just came on Netflix, so naturally I binged the entire series over the weekend. I loved Scooby Doo as a kid, so mysteries are right up my alley. Every episode is like its own action movie.
What's your favorite part of the office so far?
C: The community. Everyone is so approachable, inclusive, and supportive!
A: I like the open concept of the office. It's full of fun colors and isn't boxed in by cubicles.
N: The space helps inform the creative work that happens here: It's open, bright, and collaborative. We also have Fernson on tap.
What's your favorite past Lemonly project?
C: I love the "Can My Dog Have…" infographic. I'm a big fan of both dogs and food illustration, and this piece combines the two in a clever and informative way.
A: I really enjoyed the Making a Murderer infographic. It was a complex story with lots of legal jargon, and the Lemonly team did a great job condensing it into something easily understandable.
N: The longform story about fair-trade coffee. I like the way it explores a topic in depth, and I think it shows some of the versatility of visual storytelling beyond just infographics.
What drew you to Lemonly, and what's exciting now that you're here?
C: I was drawn to Lemonly because of their work. The Lemonly team are truly masters of their craft, and I aspire to that level of creativity and versatility. Now that I'm here, I'm excited to create alongside these talented individuals and challenge my own skillset.
A: I follow Lemonly on social media and spoke with Morgan at AdFed Day, and that helped me realize Lemonly has an awesome culture and fantastic work. I knew this would be a great growth opportunity professionally and personally. I'm excited about the positive environment we're working in and the hands-on experience we'll gain with our own projects.
N: I wanted to stretch myself, explore a different type of work, and learn about a new industry. I've been a fan of Lemonly for a while, and I have so much respect for this team and the work they do. It's awesome to be experiencing all of that firsthand.
If you could be any fictional character, who would you be?
C: Arwen from Lord of the Rings. She's a badass, and I wouldn't mind hanging out with Aragorn.
A: Jessica Day from New Girl. She's hilarious and has an awesome group of friends. I aspire to her level of quirkiness.
N: Albus Dumbledore. He's the perfect combination of brilliance, humor, power, and badassery.
What helps you recharge?
C: Drawing in my sketchbook and listening to music.
A: Going for a run or finding new nature walks.
N: Finding new music. Hearing your next favorite song or new album or artist is really energizing.
How do you feel differently today compared to your first day at Lemonly?
C: I feel more in my element now that we've started the design process for our first infographic. The process may be different than what I'm used to, but I love the challenge.
A: I feel like I'm getting a grasp on Lemonly's tools and business practices. I'm excited for what's next!
N: Now that I understand more of how the Lemonly process works and its moving parts, I can start to see how my role and the content team fit into things.
Share a goal you have for the summer.
C: I want to learn as much as I can from the designers here. Everyone is immensely talented and has so much creative direction to offer.
A: Develop better working relationships with designers and copywriters. I want to understand the creative process, see it through their eyes, and help create some amazing work.
N: I'm learning there are a lot of directions to go within content marketing. I want to get a feel for both client work and internal projects, so I'm excited to try on as many hats as possible.
What's something on your bucket list?
C: Even though I'm afraid of heights, I've always wanted to go parasailing.
A: Travel across Europe trying as many ice cream flavors as I can.
N: Host Saturday Night Live.
Name a dream client you think Lemonly should work with.
C: I'd love to do work with/about Wes Anderson. There are so many connections between his movies, it'd be awesome to visualize that through an infographic.
A: Apple. It would be fun to do an infographic about their brand history and evolution.
N: Rolling Stone magazine. I'd love to do a mind map of their best albums of all time.
Team Pizza or Team Burrito? Choose carefully.
C: Pizza. It's just better.
A: Pizza. It's basically universal, right? I could go anywhere and try a new kind.
N: I'm currently single, but pizza is a very important part of my life.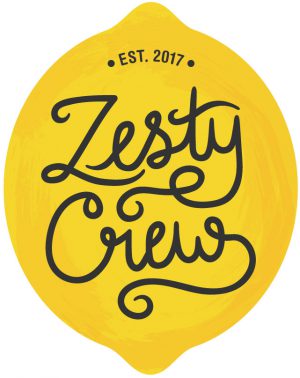 ---
There you have it, your Lemonly summer interns for 2017. Stay tuned for more throughout the summer as we settle in with the rest of the Lemonly team. Look for this badge on all our intern projects, including our first infographic coming soon! We think you'll dig it (hint, hint).