Well, well, well…
If it isn't time for another sweet summer internship at Lemonly!
That's right, folks, school is out and the interns are in. This year Lemonly has selected two fresh applicants to learn all about crafting world-class infographics right here in downtown Sioux Falls.
My name is Cameron, and I happen to be the Content Intern this summer. My talented partner Brianna is the Design Intern. We've been with Lemonly for a few weeks now, and let me tell you—this place rocks. But before we go any further, allow us to introduce ourselves.
Without further ado: The 2019 SLICE Interns!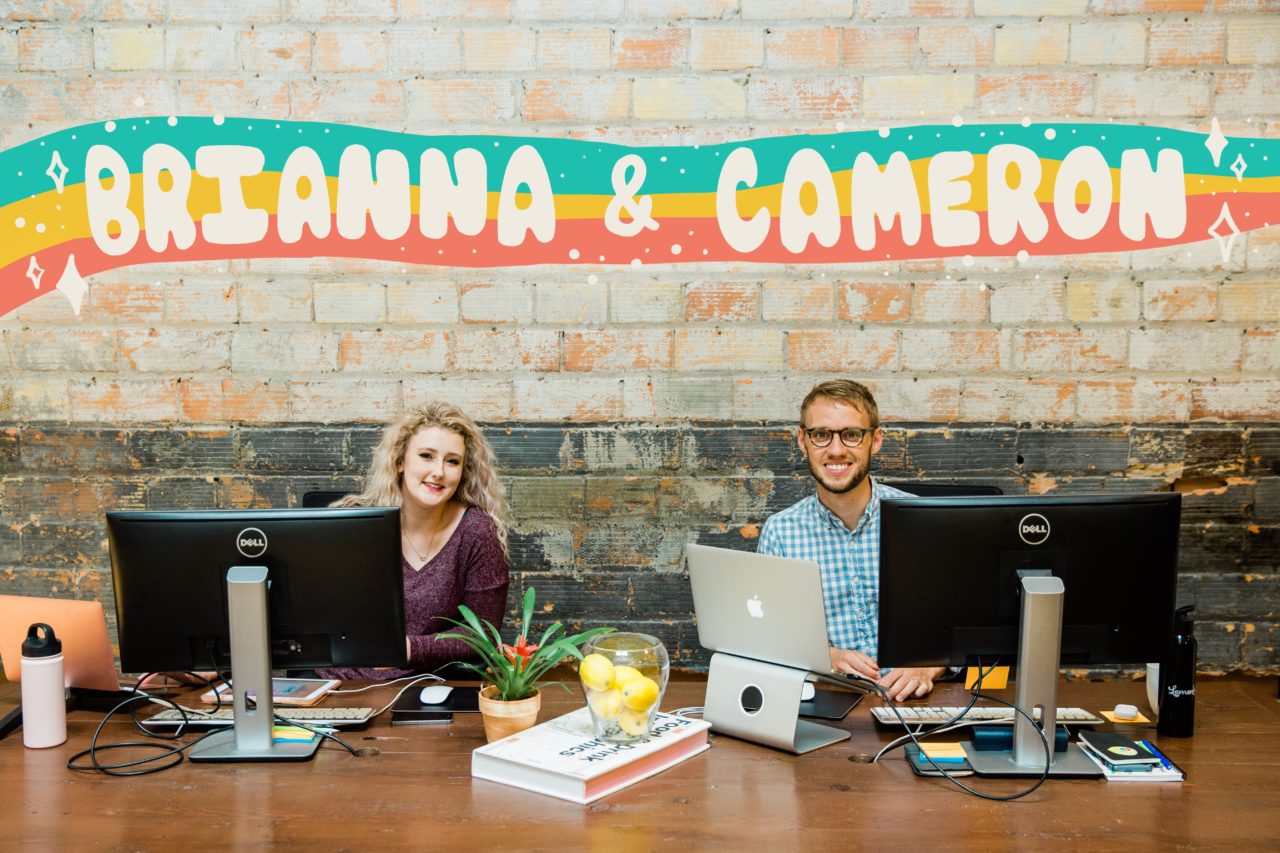 NAME
Brianna Olson (B)

Cameron Brooks (C)

WHAT IS YOUR HOMETOWN?
B: Watertown, South Dakota

C: Seward, Nebraska
WHAT AND WHERE DID YOU STUDY?
B: Graphic Design and Marketing at the University of South Dakota

C: B.A. in English and Theology/Philosophy from the University of Sioux Falls; M.A. in Theological Studies from Princeton Theological Seminary
WHAT'S YOUR FAVORITE APP? (Either appetizer or phone app. HA!)
B: By far, my favorite app is Procreate on my iPad. I use it every day to sketch, but it's real close with a side of chips & guac.

C: Lately I've been into a task management app called WorkFlowy. It breaks big projects into more manageable bite-sized chunks.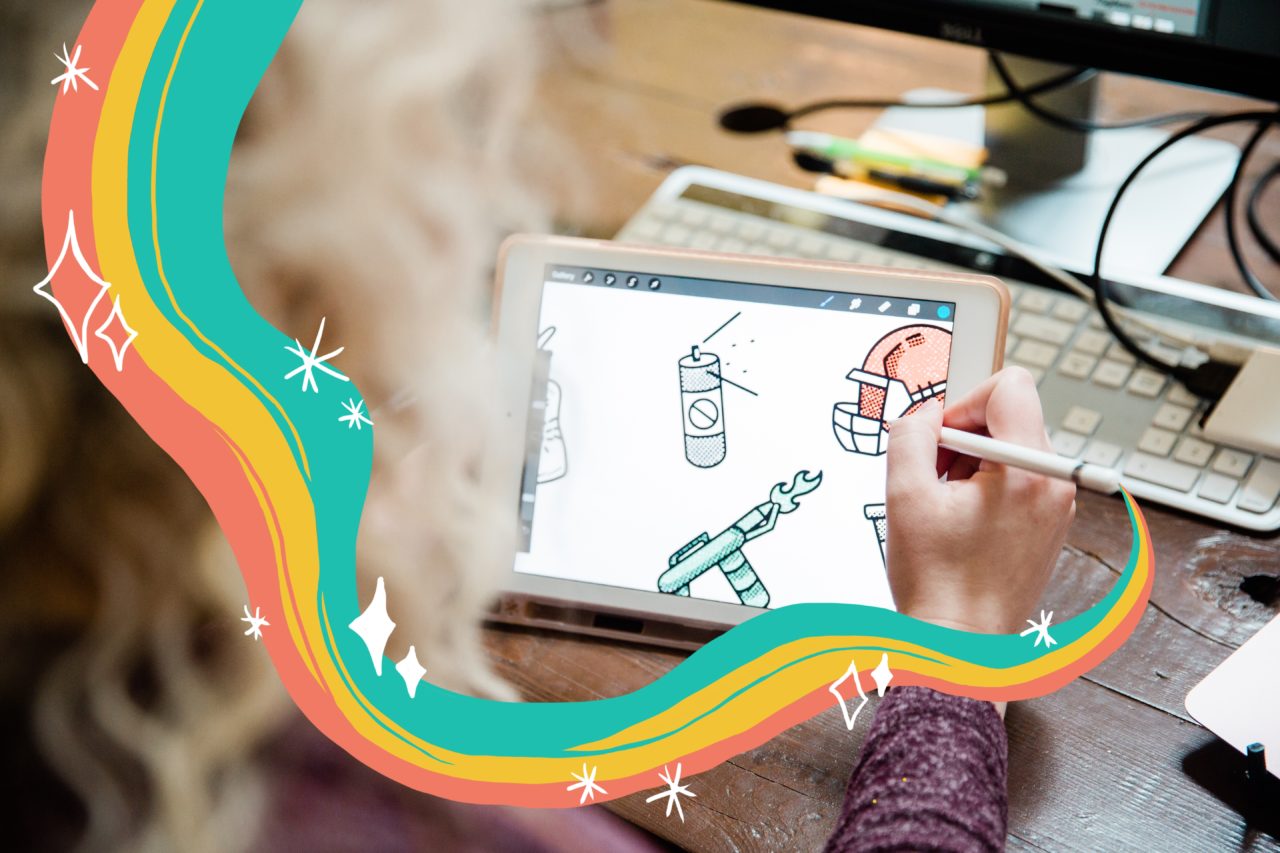 WHAT DO YOU LIKE TO DO IN YOUR FREE TIME?
B: Free time? I don't know her. Only kidding, I love watching YouTube videos on design topics, traveling when I can, and taking in some concerts a couple times a year!

C: I read whenever I can, books mostly.  
WHAT IS ONE THING ABOUT YOURSELF THAT WOULD SURPRISE PEOPLE?
B: People always think my hair texture is natural, but—alas—the waves are the product of my three-barrel.

C: I used to play 7-string guitar in a heavy metal band called Colossus. We toured the country several times and even got signed to a major record label—though I never got a tattoo.
IF YOU COULD BE ANY FICTIONAL CHARACTER, WHO WOULD YOU BE AND WHY?
B: I would love to be 2017 Diana Prince AKA Wonder Woman for two reasons. 1) Because the movie did literal wonders (excuse the pun) for female representation in the superhero genre, and 2) because who wouldn't want to be Gal Gadot?
C: I'd be Legolas from The Lord of the Rings. He's got that intriguing, elvish "I-always-know-what-to-do-when-facing-hordes-of-orcs" decorum.
WHAT'S YOUR FAVORITE GENRE OF MUSIC TO WORK TO?
B: My music taste knows no genre. I go from Greta Van Fleet to Kehlani to Cher in one playlist!
C: Is Tycho a genre of music?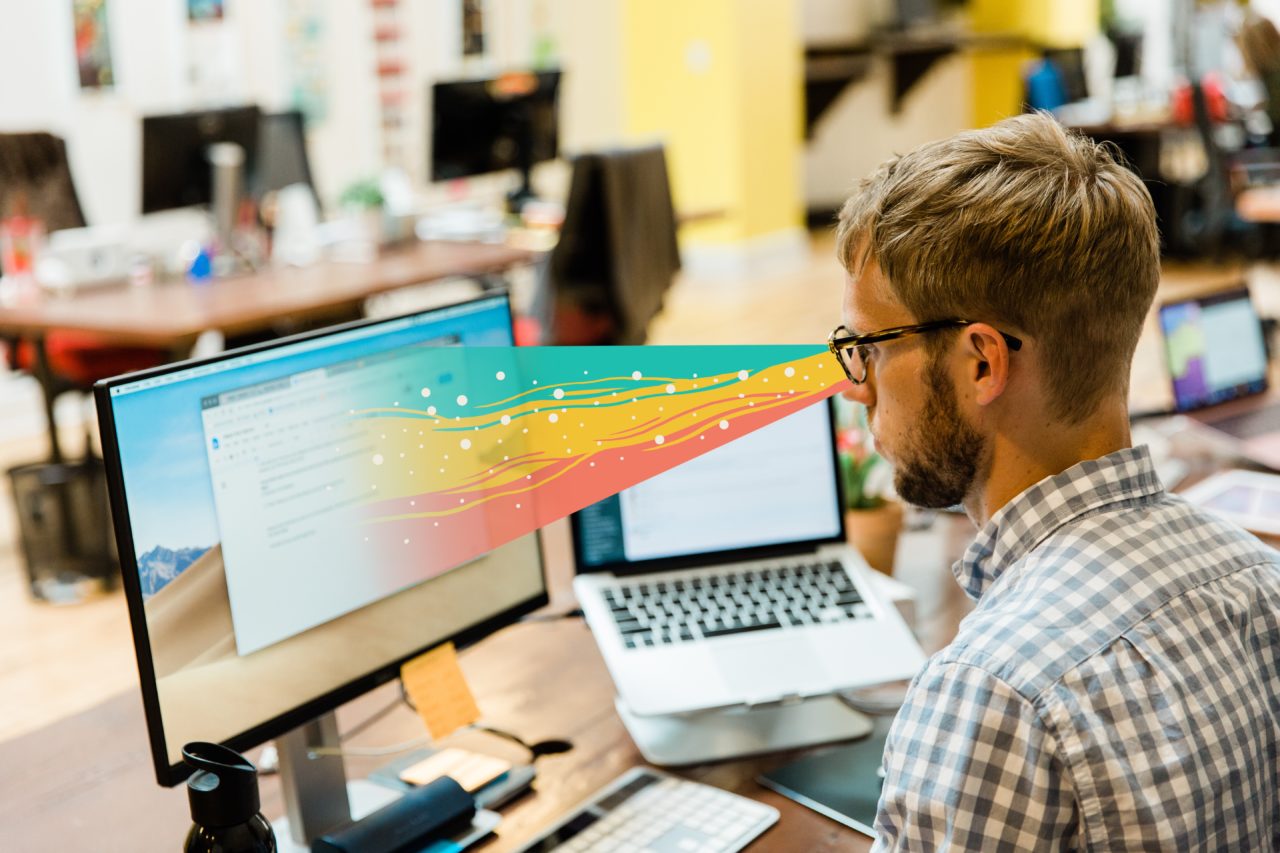 DO YOU HAVE A FAVORITE BLOG OR PODCAST?

B: The Futur with Chris Do is my go-to to stay creatively inspired.
C: The Bible Project podcast is doing amazing things.
NAME SOMETHING ON YOUR BUCKET LIST.
B: I've never been overseas, so that is a must. And I've always wanted to check every Disney Park across the world off my list. Two down, four to go!
C: Become fluent (enough) in French to visit Paris again without speaking any English.
WHAT DID YOU SAY YOU WERE GOING TO BE WHEN YOU GREW UP?
B: From ages three to seventeen, I was sure I was going to be an architect. One unsuccessful drafting class later, I found my true calling (graphic design) and the rest is history.
C: I've wanted to be a "writer" of some sort for as long as I can remember.
WHAT DREW YOU TO LEMONLY?
B: Funny you should ask. After that unsuccessful high school drafting class, I was lucky enough to job shadow at Lemonly. That experience inspired me so much that I made it my goal to make it back here as an intern in college!
C: I've always admired Lemonly's fresh-and-funny online presence—sweet, professional graphics with witty lines. That's what initially drew me in.
DO YOU HAVE ANY PETS?
B: I am a really cool aunt to my friend's pets.
C: My wife and I have two cats: Malcolm and Morris. Malcolm has social anxiety and Morris sneezes a lot. We worry about them.
IF YOU HAD TO PICK ONE TO EAT FOR THE REST OF YOUR LIFE, WOULD YOU CHOOSE BURRITOS OR PIZZA? WHY?  
B: Burritos. No hesitation.
C: Pizza. Have you ever tried eating a burrito while driving? Don't.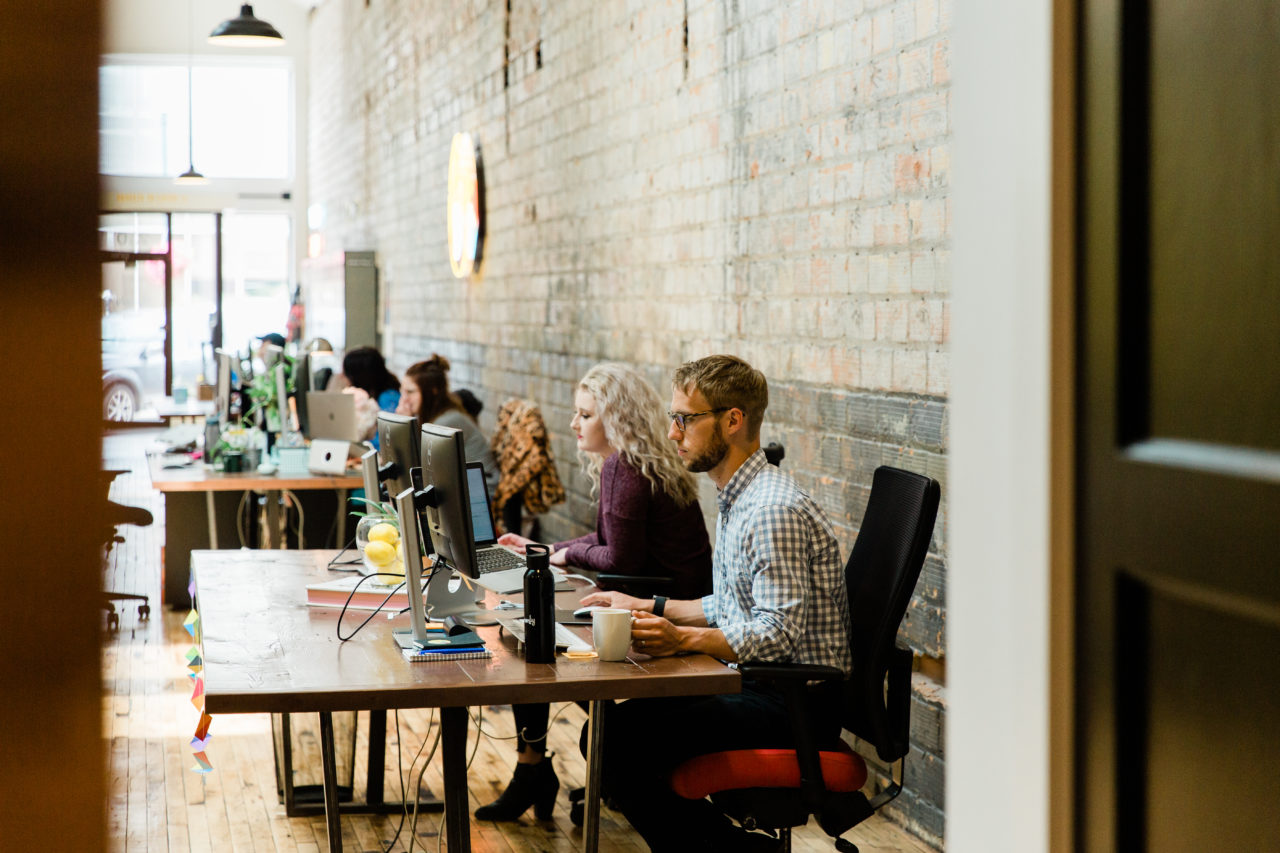 Brianna and I are hard at work on our first infographic. We think you'll love it, so stay tuned. And stay sweet.