As the NFL preseason wraps up and the regular season is finally here, our infographic designers are officially in football mode. Already, Lemonly has churned out seven infographics for the 2014-15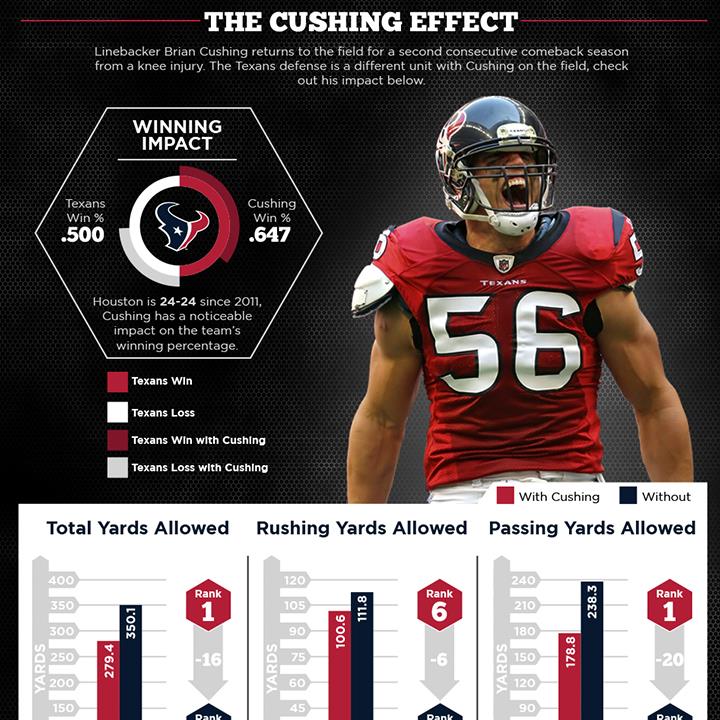 season. This year, Lemonly is working with the Houston Texans and the Green Bay Packers to produce twenty infographics for each team. Sixteen of each teams' infographics will preview their regular season games.
Chris, our designer who works on many of the NFL infographics, said, "We believe there are more interesting narratives before games. Using infographics to compare teams side by side and to look at their game history is helpful and exciting." He also said these infographics occasionally include noteworthy highlights from previous games.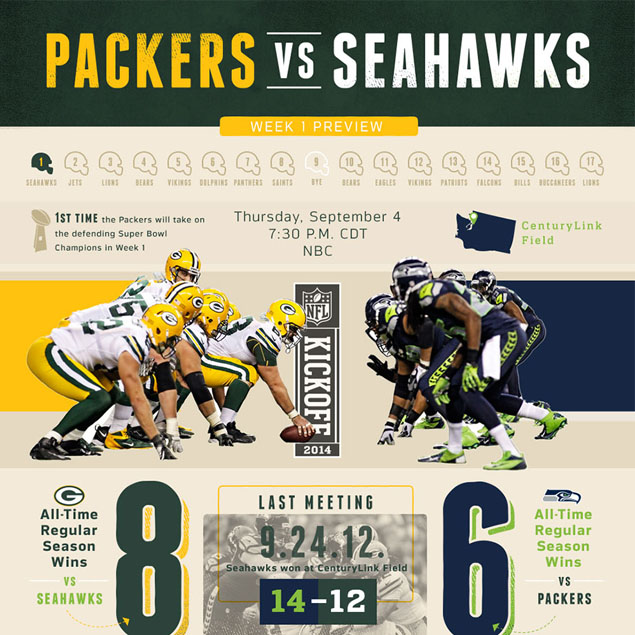 The teams' other four infographics will cover topics of their choosing. For example, the Packers have already had us produce infographics to preview their NFL draft day and to highlight Brett Favre's induction into the Packer's Hall of Fame. The Texans, on the other hand, decided to use an infographic to preview each preseason game.
According to Chris, "There are fans craving these digestible pieces and sharing them with friends of other teams and fans alike. The box score can be so much more in terms of telling a story of a game, player, etc., that I think we are only really seeing the tip of the iceberg."
After talking about so much football around the office lately, we decided to do a survey of favorite NFL Teams around Lemonly. It looks like our team alliances are as diverse as our team itself!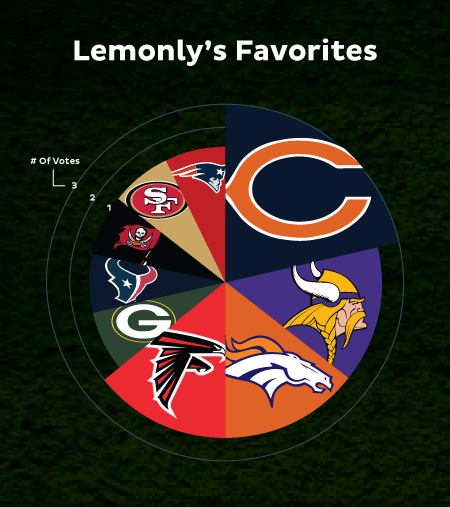 Learn more about our NFL infographic design by checking the graphics out here: Favre, Packers' Draft, Packers' Training Camp, Texan's Preseason.
What would you like to see in future football infographics? What are your predictions for the upcoming NFL season? Let us know in the comments below or by tweeting @Lemonly!