For the first time in company history, every Lemonly employee was gathered in the same room, preparing for our third annual work retreat.
And so, among the coolers packed with food and drinks, the stacks of Post-it notes, bundles of pens, and board games, we posed for a photo.
"Say 'sweet vizzles,' everybody!"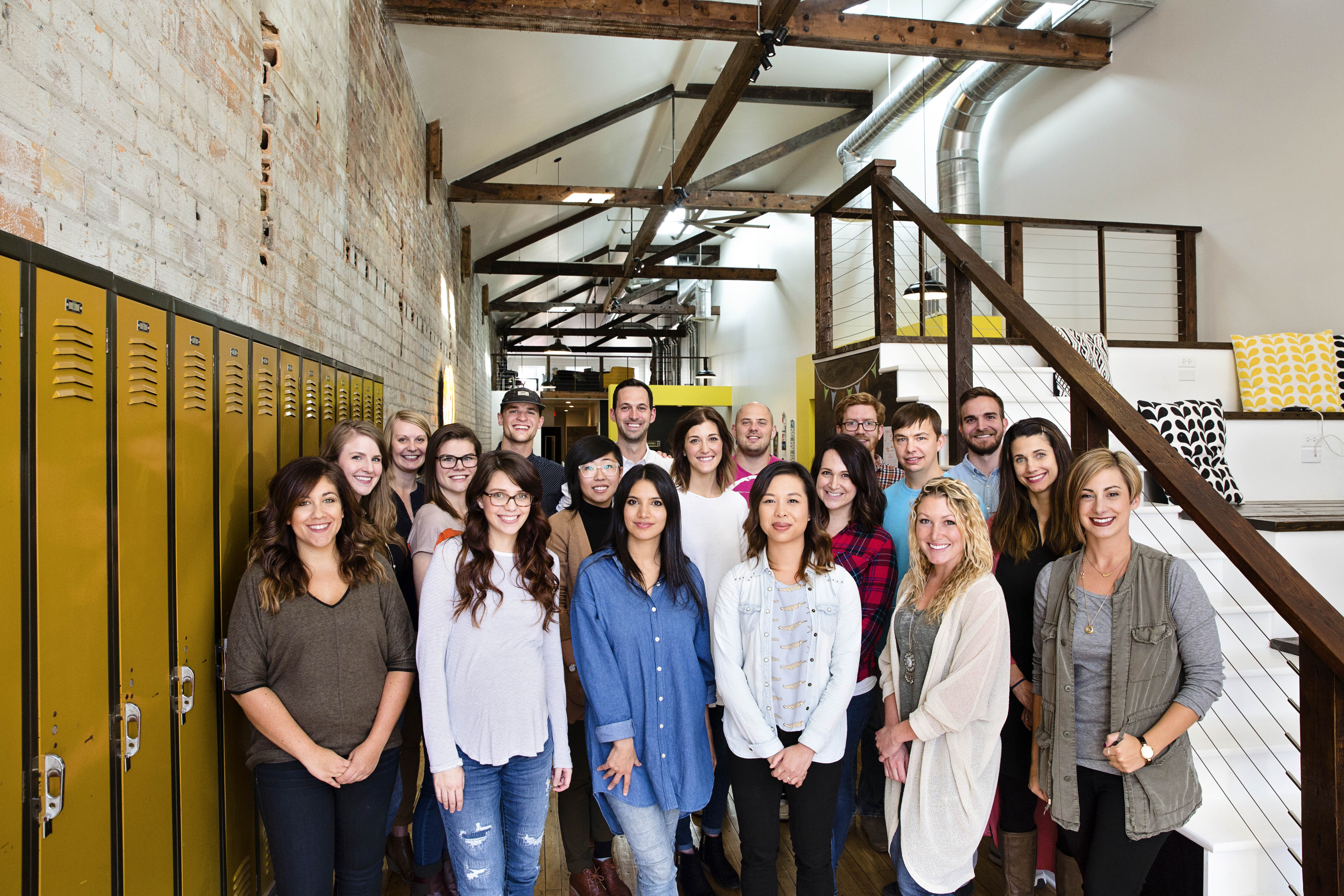 Before we left town for the retreat — this time, to a beautiful cabin near Crofton, Nebraska, looking out upon the Missouri River — the team at HQ welcomed our remote workers to Sioux Falls.
Lan Yan, a visual designer based in Vancouver, B.C., made us giggle when she said, "Colin [Richards, business development manager] looks just like his profile picture!"
It Was a Time for Team Bonding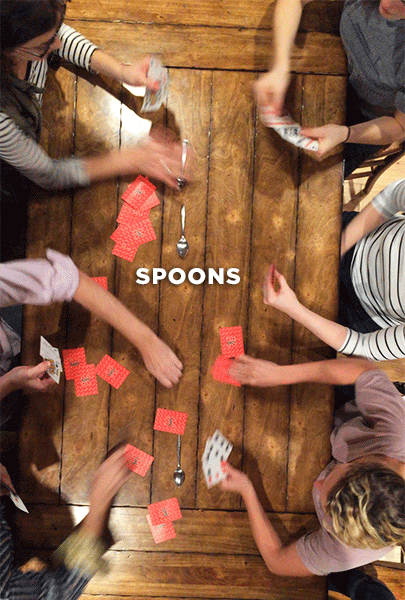 After an all-hands meeting in the office, we hopped in our cars and hit the road. We settled in at the cabin, grilled hamburgers and hot dogs, then kicked off the retreat with a storytelling game.
Given a topic — travel, babies, and destruction, to name a few — we regaled each other with humbling and entertaining tales. Mountains were a common thread, whether it was flying down them on skis, falling off them in cars, or climbing up them with socks on your hands.
We came away with a bevy of inside jokes — "Two desserts? Yes, two desserts." — and a stronger sense of mutual respect: a value you can't quite quantify but helps to ensure a fun, trusting work environment.
The next night, we learned just how competitive we can be through games of quarters and spoons. No matter the shiny metal object, we play to win.
And we bonded over dinner and talked about weddings and houses and, yes, a little about work, as we looked out upon the river. Away from the office, the retreat offered a fulfilling respite and insights about how to work more closely as a team, recognizing and playing to each other's distinct personalities and talents.
And It Was a Time for Team Building
Humble midwesterners and Canadians we are, it takes a little extra effort to recognize our own "superpowers," the things each of us excel at more than others on the team.
So to help each other out, we spent one morning writing down what everyone else did best. From designer Molly's compassion — who stands up for the rights of all creatures, big and small — to project manager Amy's determination — who kicks butt in Iron Man competitions like it's no big deal — we came away with an appreciation for the individuals that make up our team.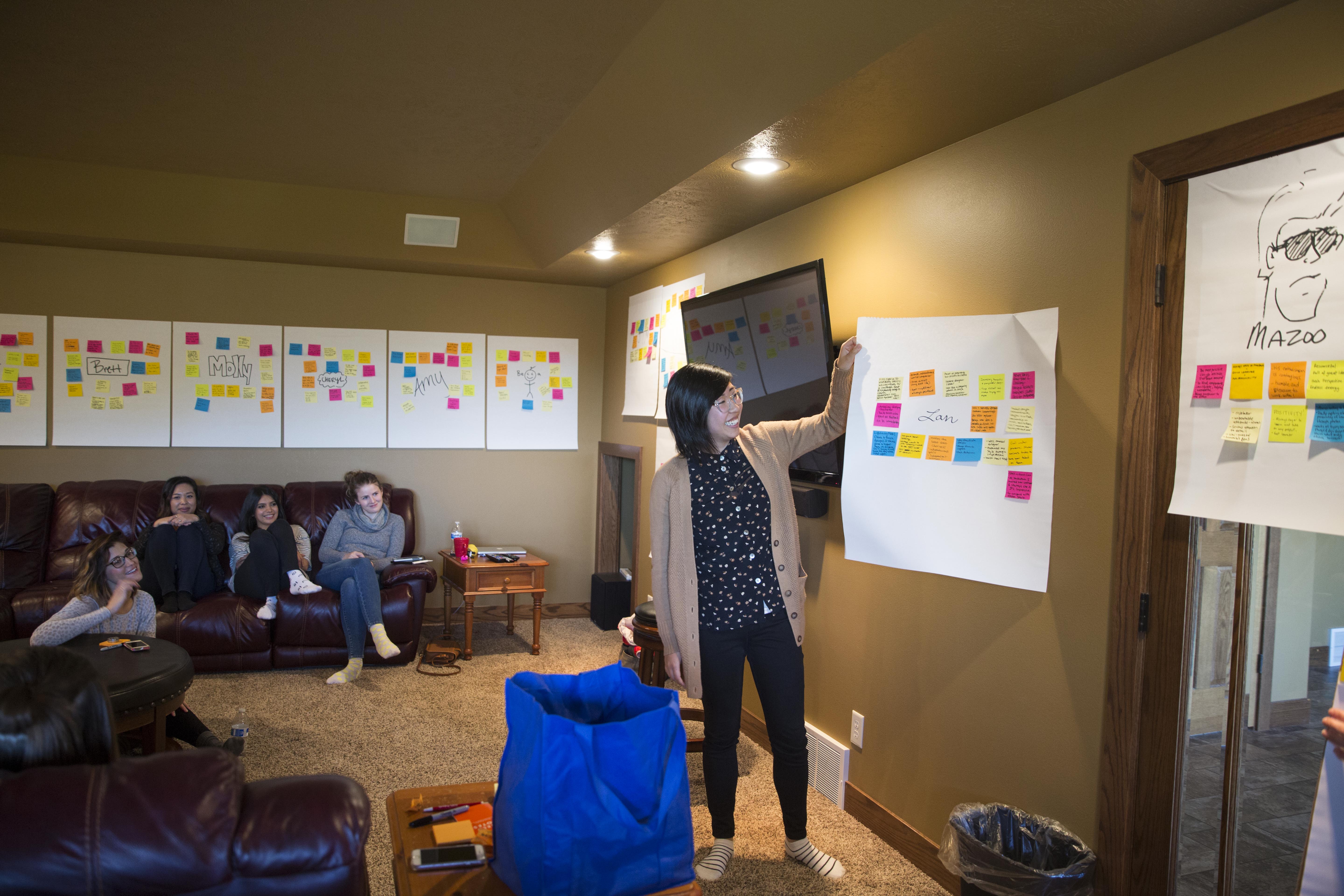 ---
A QUICK Q&A
What did you like about the "superpower" activity that led you to include it in our retreat? 
Amberly Austad, Director of Client Experience: As we continue to grow as a company, in numbers and talent, it's important to make sure that we are recognizing each Lemonhead's unique personality traits. We can get incredibly laser-focused on getting the job done, but what we forget along the way is that we each have been added to the Lemonly team because of our unique skill sets, and we need to celebrate those more often.
In what ways did it help Lemonly?
Amberly: I was tasked with creating a team-building activity, and the superpower activity was incredibly uplifting for all members of the team. After reviewing their superpowers, each Lemonhead was asked what surprised them about their list. It was surprising to most people that something they were concerned about was most noticeably the one trait that everyone commented on. It's nice to get a compliment, but it's even better to get 18 of them.
---
Then Friday afternoon, with the help of facilitator Rachael Breck, we examined what makes us tick, answering questions like "How do you recharge?" and "What causes you to shut down?"
Then we broke out into departments — design, content, sales and project managers — to list what we expect from other departments and from each other. Being able to talk openly about what we needed to work most efficiently was illuminating, and especially helpful to know that we often wanted the same things.
We're all in this together, and we want what's best for each other.
Another Successful Retreat, Looking Forward to What's Next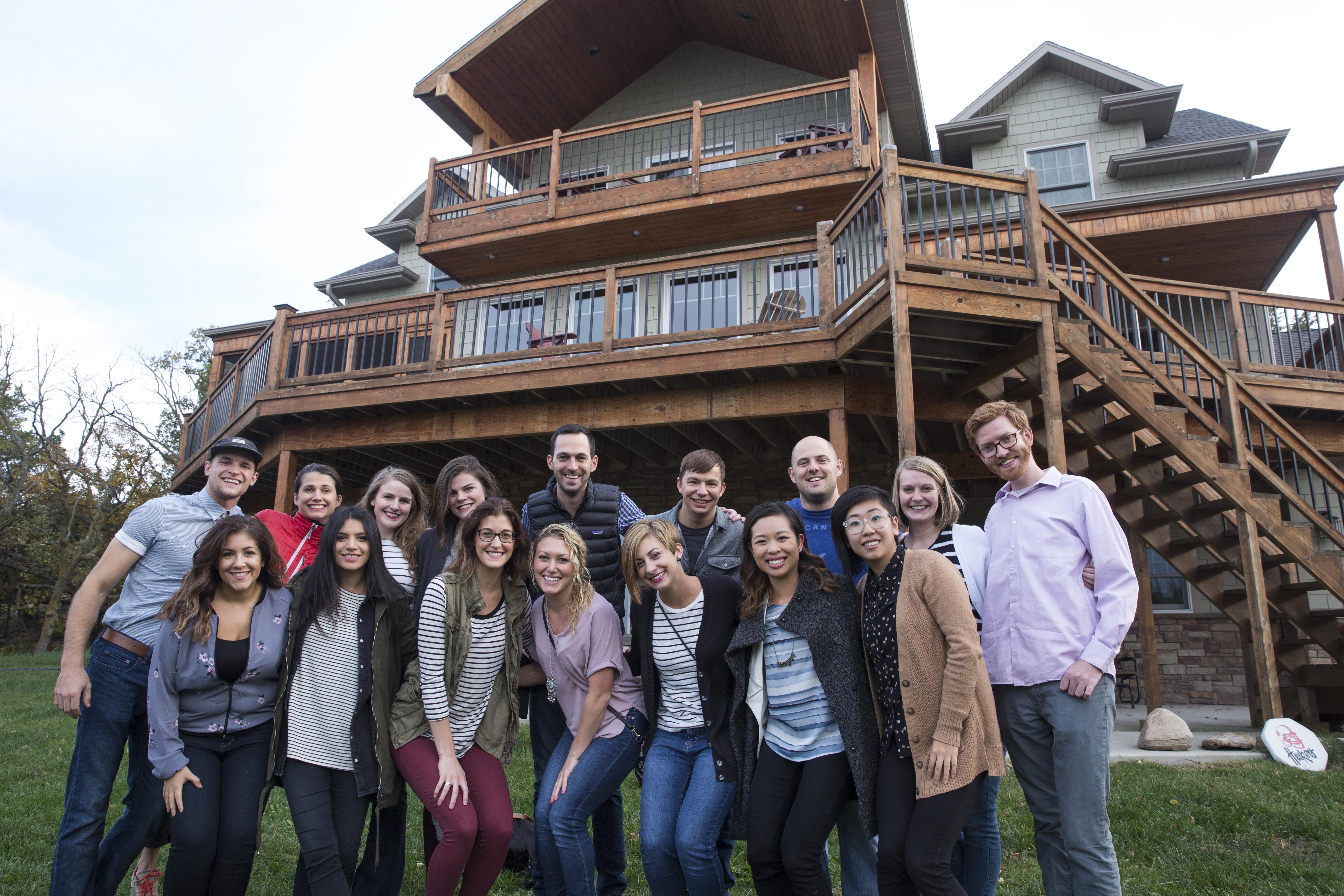 Now back in the office after the weekend, there's a palpable feeling of optimism. On Monday, we celebrated Bosses Day by giving cofounders John Meyer and Amy Colgan lemon trees. As we watch their branches reach up to the tall ceilings at the office, we look forward to growing as a team, reaching toward our full potential.
READ MORE
How Pontoons, Prime Rib, and Post-it Notes Can Greatly Improve Your Business