Ah, Thanksgiving..
Whether you love it for the food, football, the parade, your family traditions, or even for the shopping afterwards, it's a holiday loved by many. To get in the holiday spirit and learn a little more about it, we've compiled a great list of Thanksgiving infographics.
If you're hosting Turkey Day for the first time and need some tips or are just wanting to know some fun facts about the holiday, these six infographics are our favorite picks.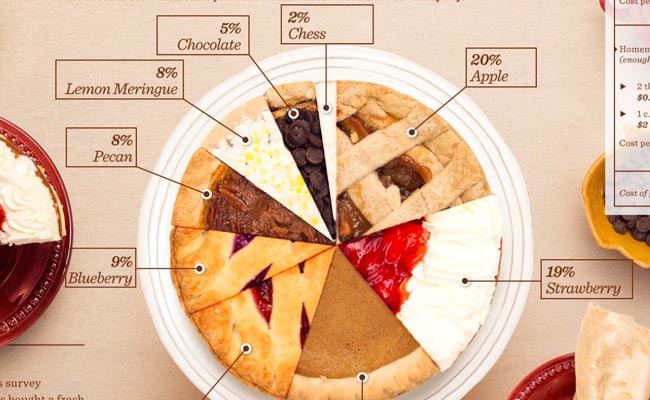 1. There's Always Room for Pie
In this first infographic from Coupon Cabin, they visualized a 2012 survey by NPR that examined pie preferences. What kind of pie wins the hearts of America and what will you be having at the end of your Thanksgiving feast?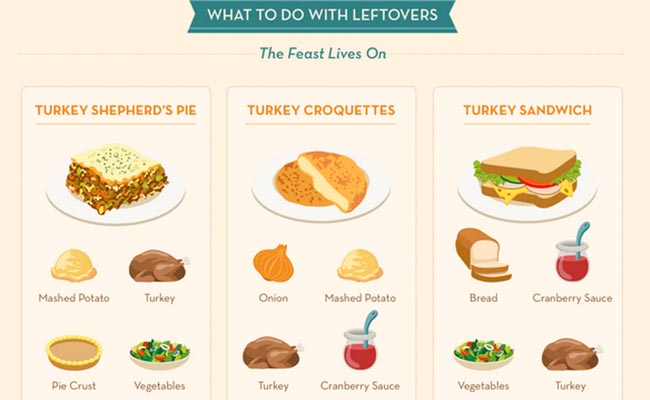 2. The Ultimate Survival Guide to Hosting Thanksgiving
This infographic by 
Insatiable
is a great guide if you are hosting Thanksgiving, prepping you for weeks ahead of time until the big day. Our favorite part was the visual guide on what to make with all of your leftovers.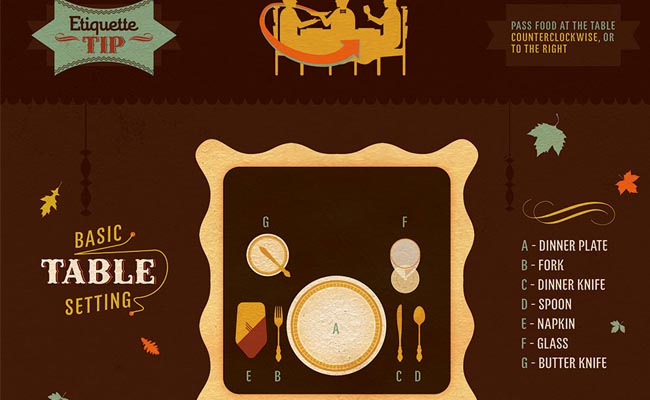 3. Thanksgiving Etiquette Table Setting Guide
This infographic by Adirondack Authority is great for those who need to know proper table setting etiquette and even how to fold your napkin like a turkey! Do you know the difference between basic, informal, and formal table setting? You will after you take a look at this!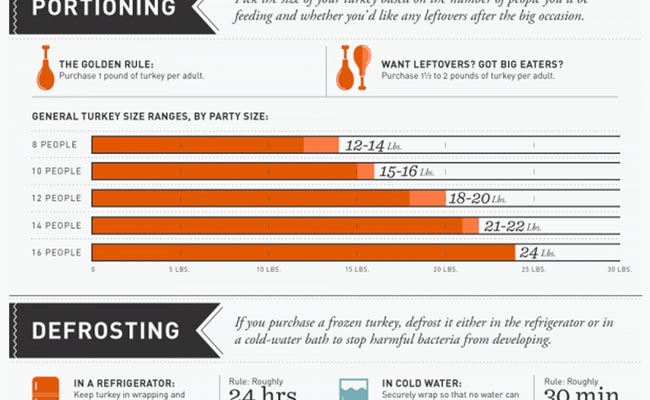 4. A Visual Guide to Roasting Your First Turkey
If you've never cooked a turkey for a ton of people before or just want a refresher, this is a great visual guide from Visual News. Whether you want to know portioning, defrosting time, prepping or roasting tips, this one has you covered.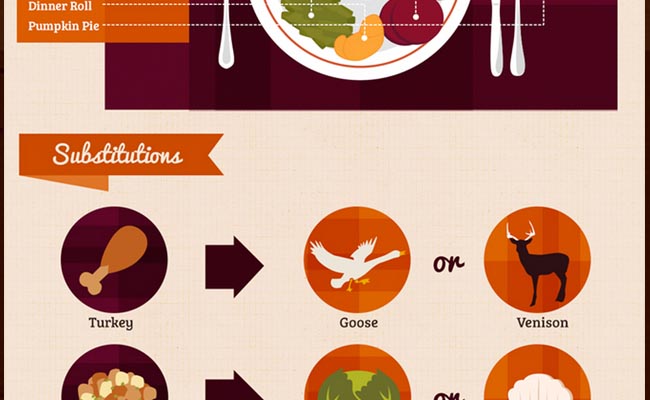 5. Eat Like A Pilgrim
While mashed potatoes and gravy, green bean casserole, pumpkin pie and stuffing grace most Thanksgiving meals, take a look at
our Thanksgiving infographic
to see what the Pilgrims really ate and what you  need to substitute in your meal.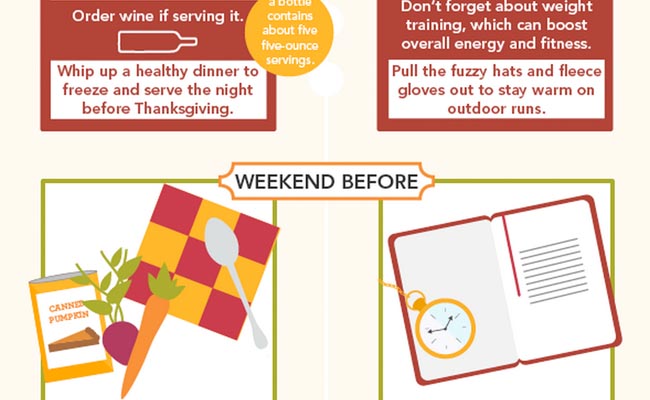 6. The Ultimate Illustrated Guide to Planning a Healthy Thanksgiving
While Thanksgiving is full of wonderful food and indulgences, many of us don't love the extra pounds that creep on during the holiday season. Check out this Greatist infographic to see just how to keep your healthy routine while planning the perfect holiday meal. Great stuff!
What do you think? Have any favorite Thanksgiving infographics to add to our collection? Let us know in the comments below.
We hope you have a wonderful Thanksgiving!