Update, Oct. 23:
We made it! Four of our submitted geofilters have been approved by Snapchat. Ashton Dockendorf's, Cheryl Loh's, Molly O'Connor's and Brett Hanes' designs are now available to overlay when you're in Sioux Falls.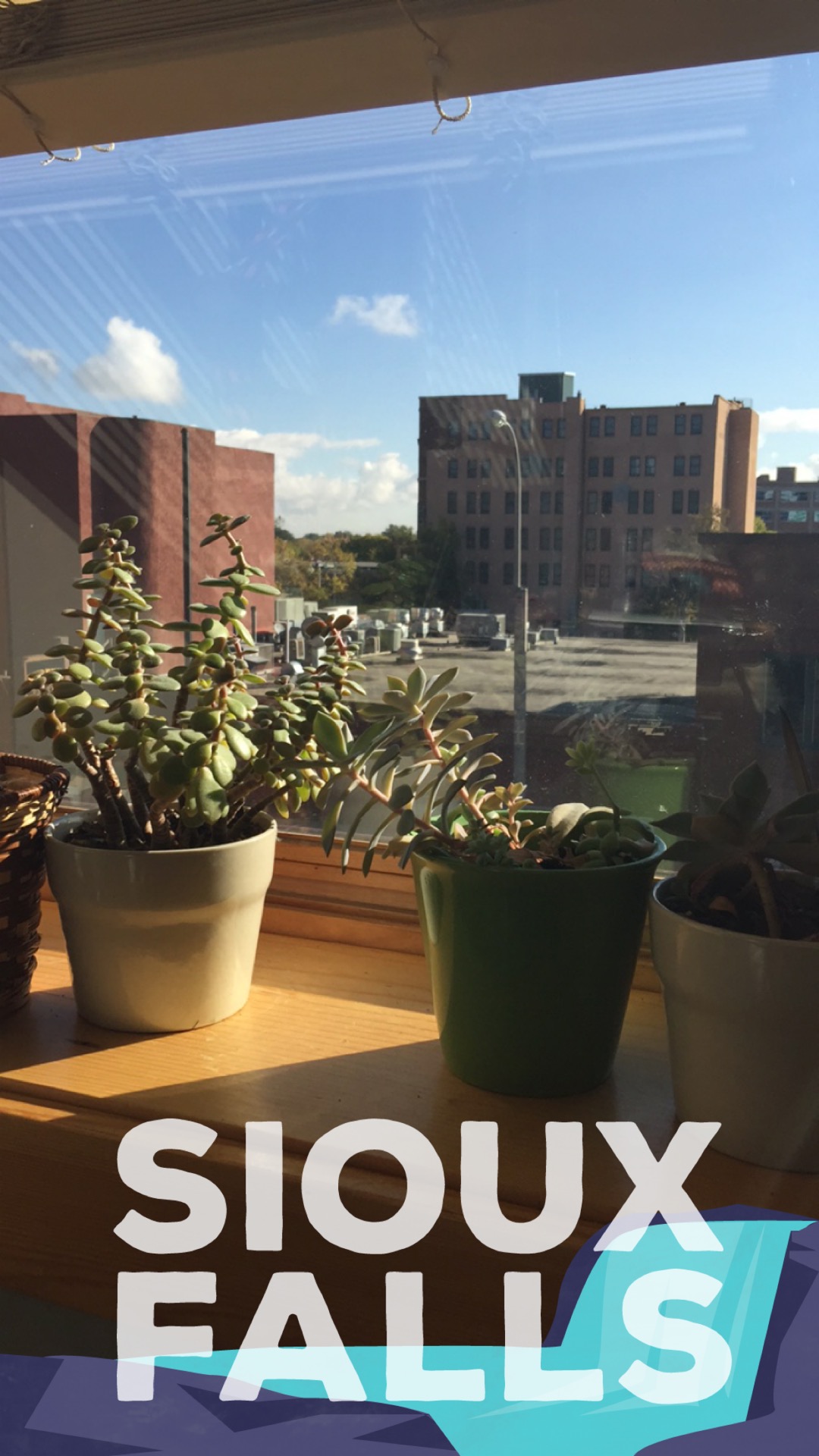 by Ashton Dockendorf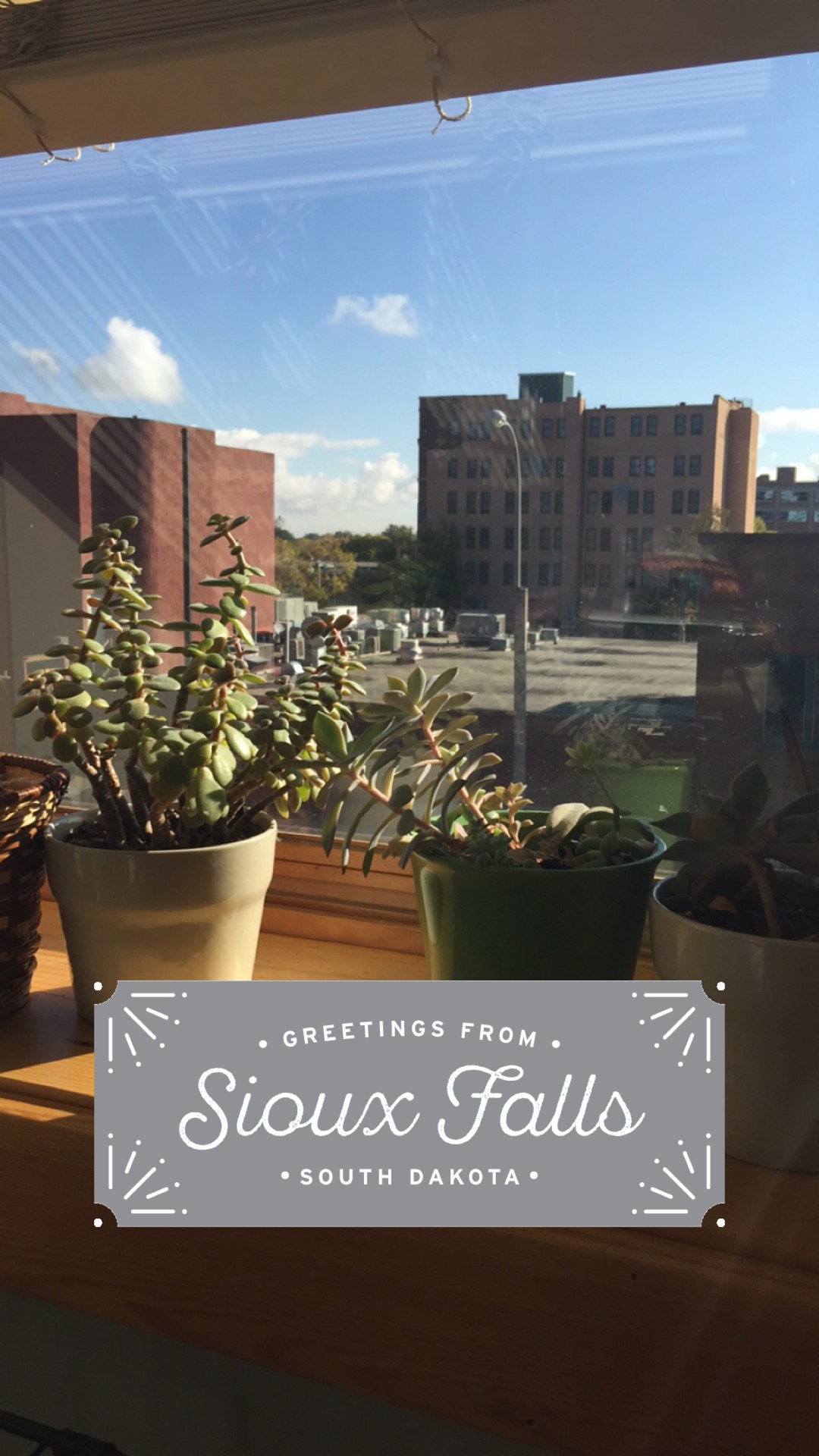 by Cheryl Loh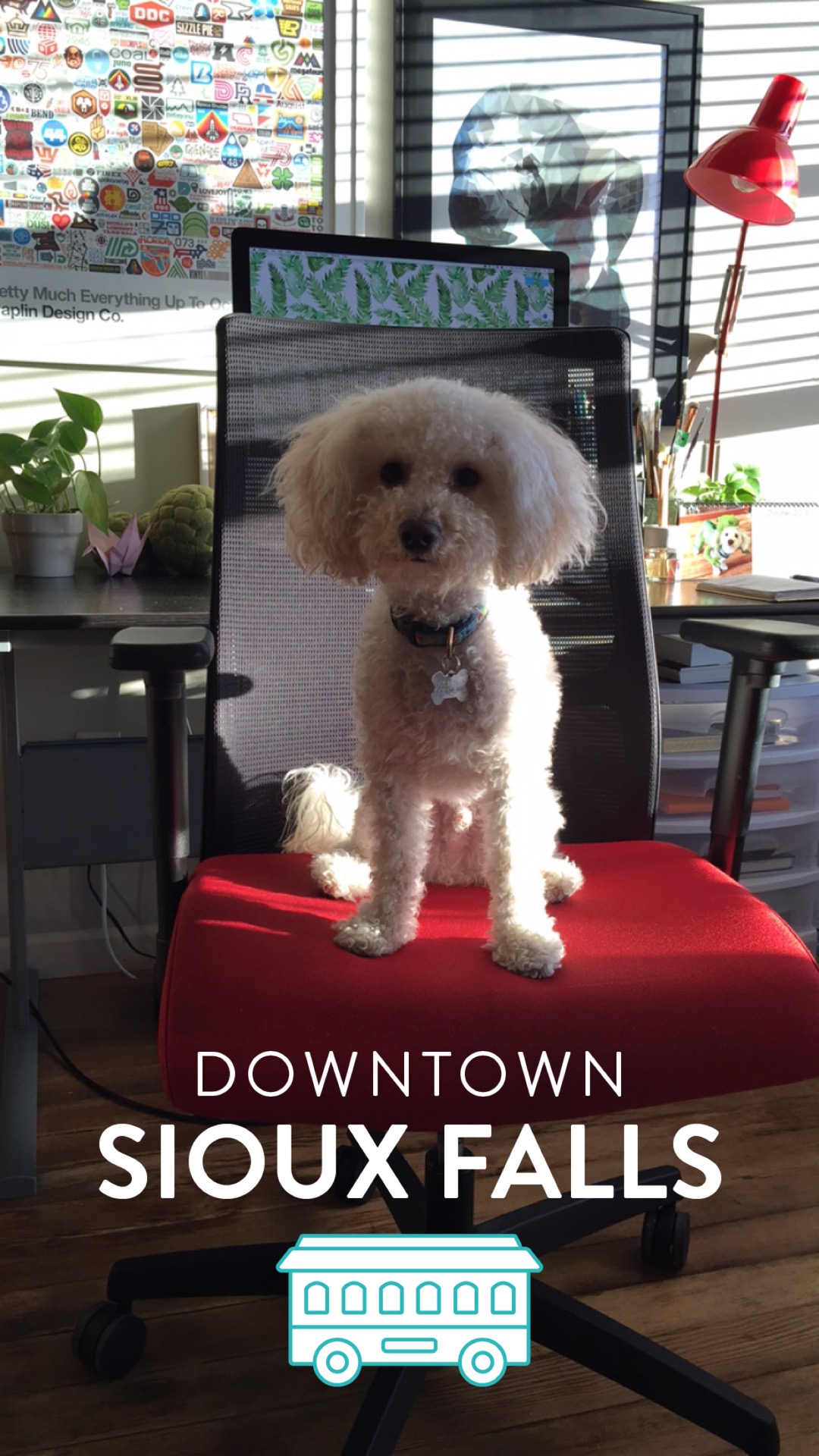 by Molly O'Connor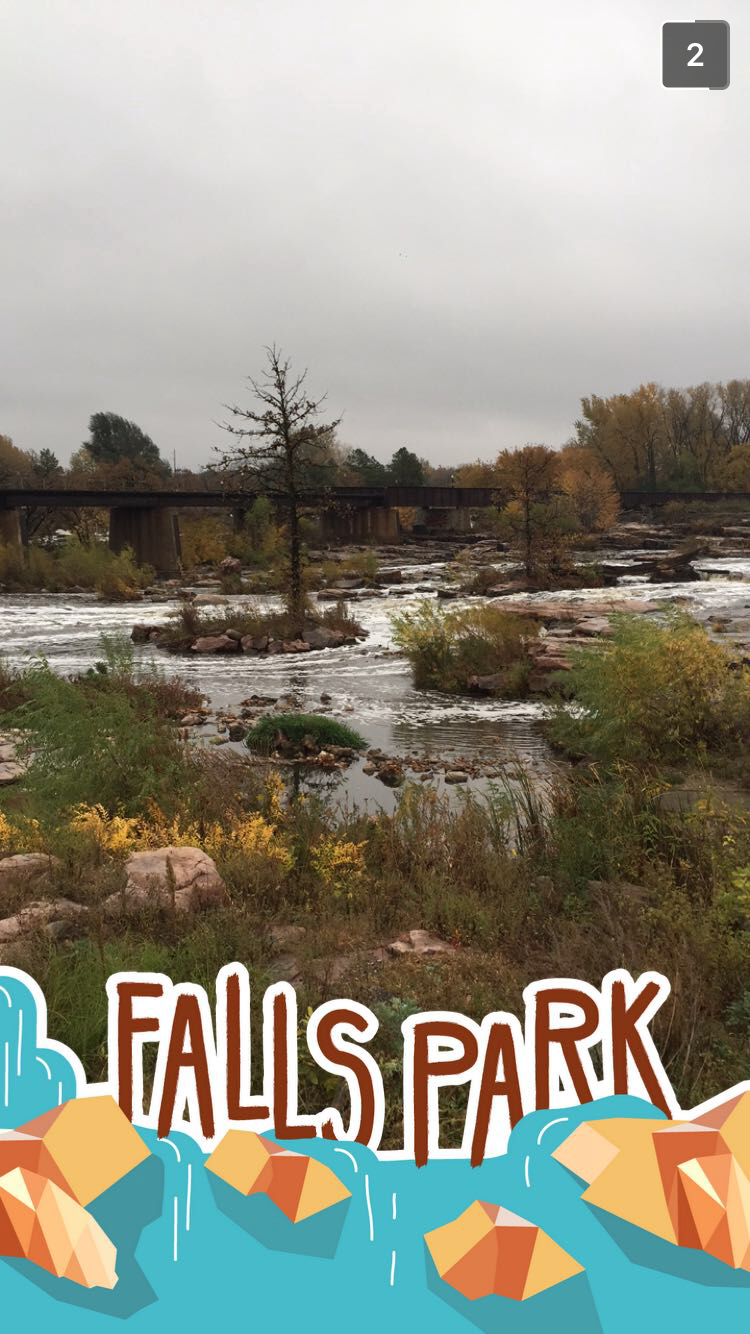 by Brett Hanes
---
Original post, Oct. 8:
So you're now an expert at Snapchat, huh?
Thanks to our recent post on some tips and tricks for the fastest-growing app, you've no doubt snapped up a storm. Well, have you stumbled upon geofilters?
Every week, our designers gather to workshop a new style and learn from each other. It's an important hourlong meeting, away from client work, and it reinvigorates our team while helping our three remote workers in Vancouver, Canada, bond with the crew here in Sioux Falls.
This week, designer Molly O'Connor led a fun, community-specific assignment as part of the monthly creative workshop: Create a Snapchat geofilter for Sioux Falls and/or Vancouver in 45 minutes.
For folks new to Snapchat like me, geofilters are overlays that are available only in a certain location. Here in Sioux Falls, for instance, you're able to overlay an illustration of the famous falls on your photos. This is designer Molly's dog, Ollie, with Sioux Falls' current geofilter: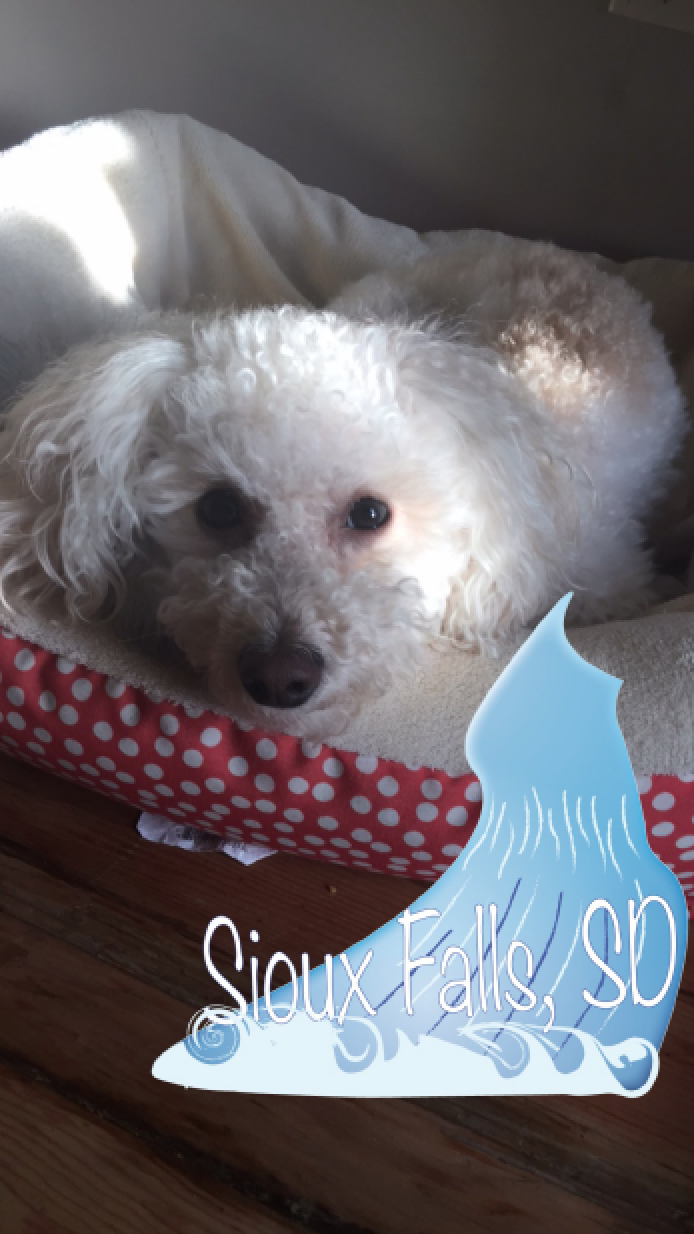 Our designers thought they'd throw their hats in the ring, too, and submit a few more possibilities. So without further ado, here's what we've submitted for review to the Snapchat arbiters. Which one do you like best?
Our Geofilter Designs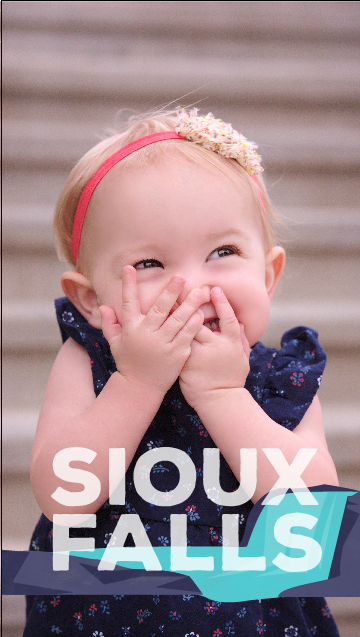 by Ashton Dockendorf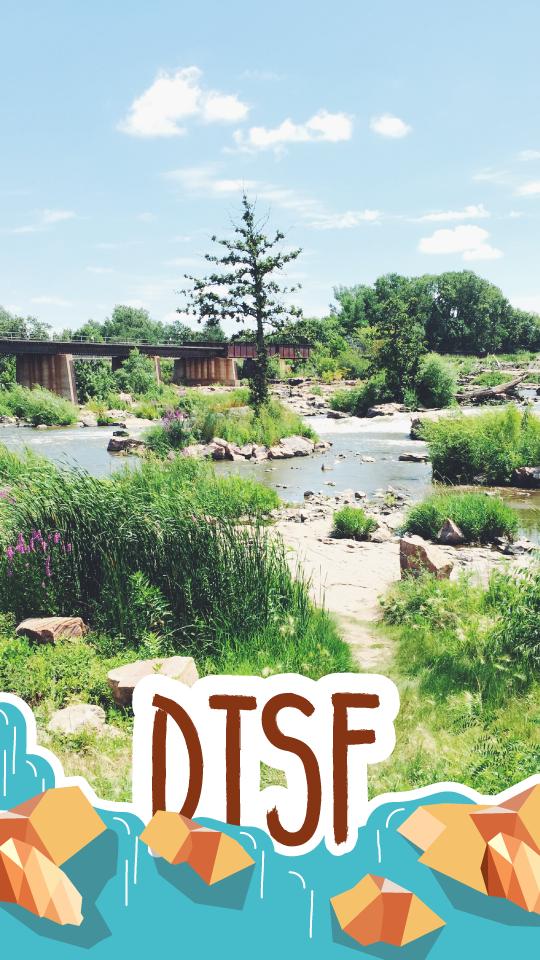 by Brett Hanes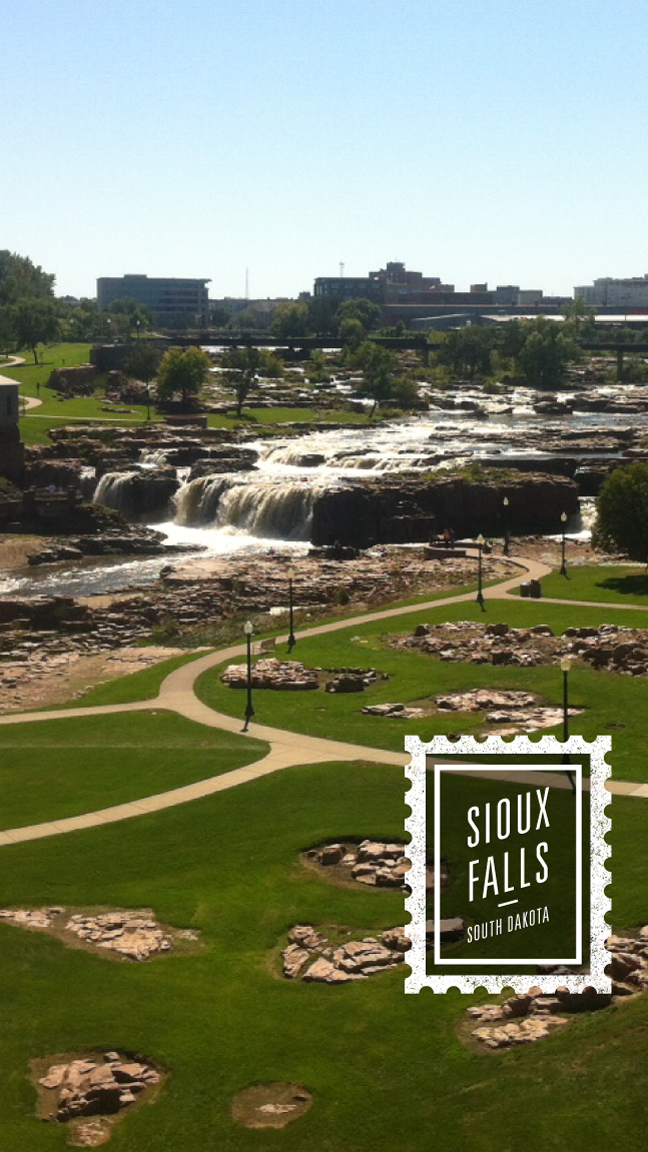 by Cheryl Loh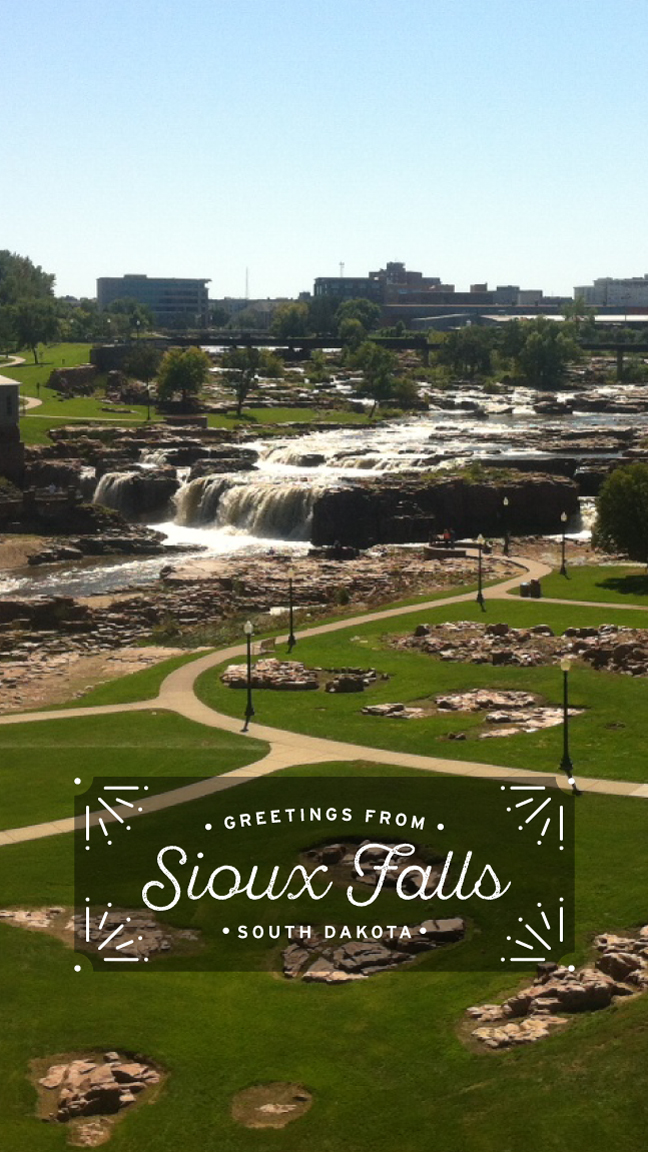 by Cheryl Loh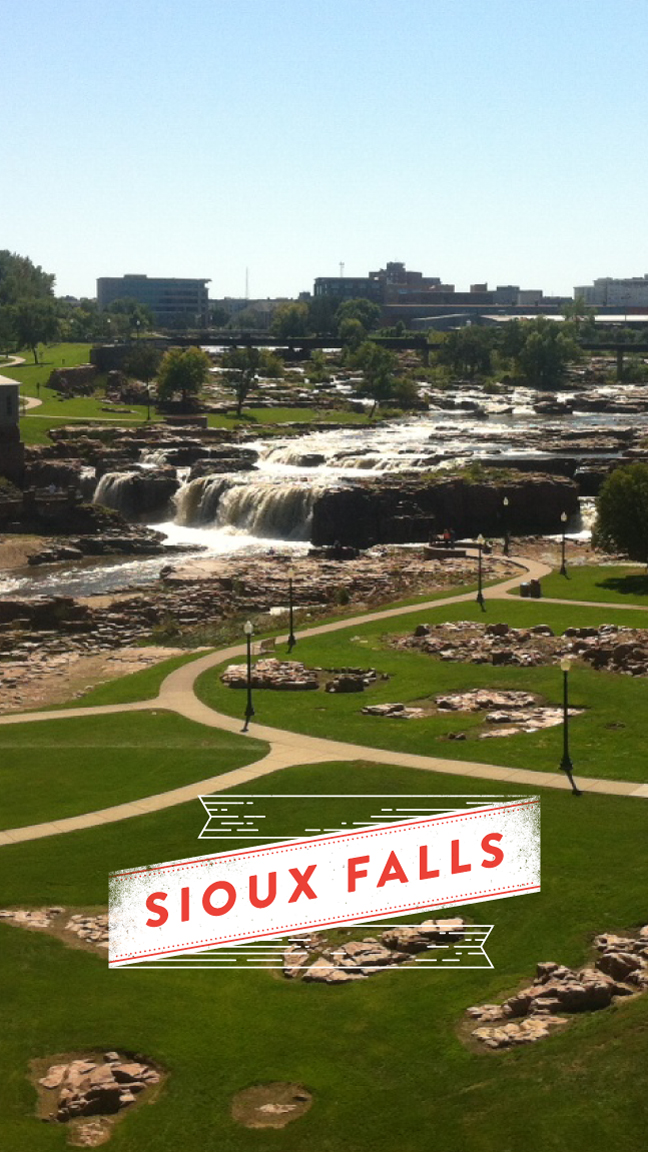 by Cheryl Loh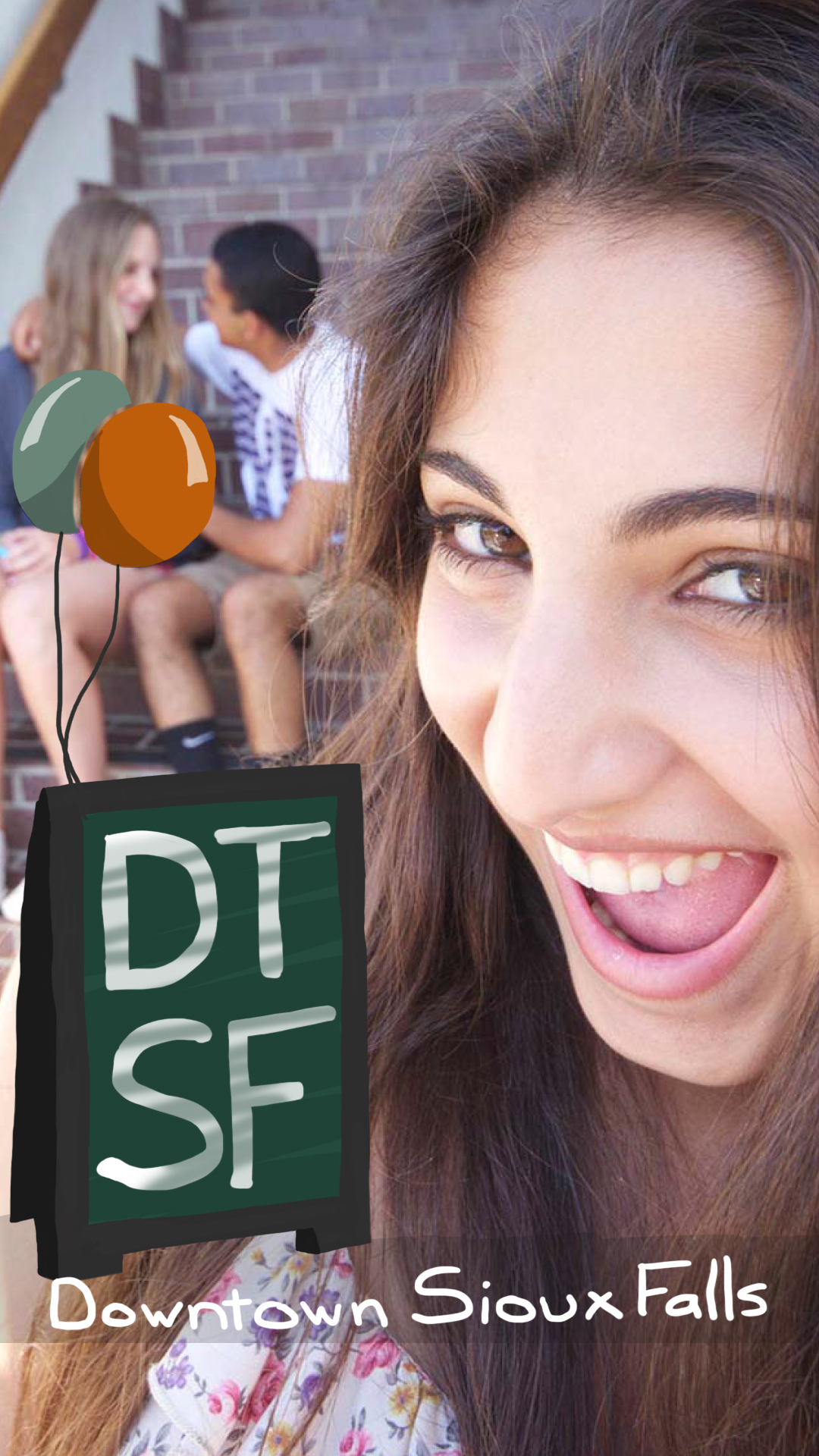 by Chris Biewer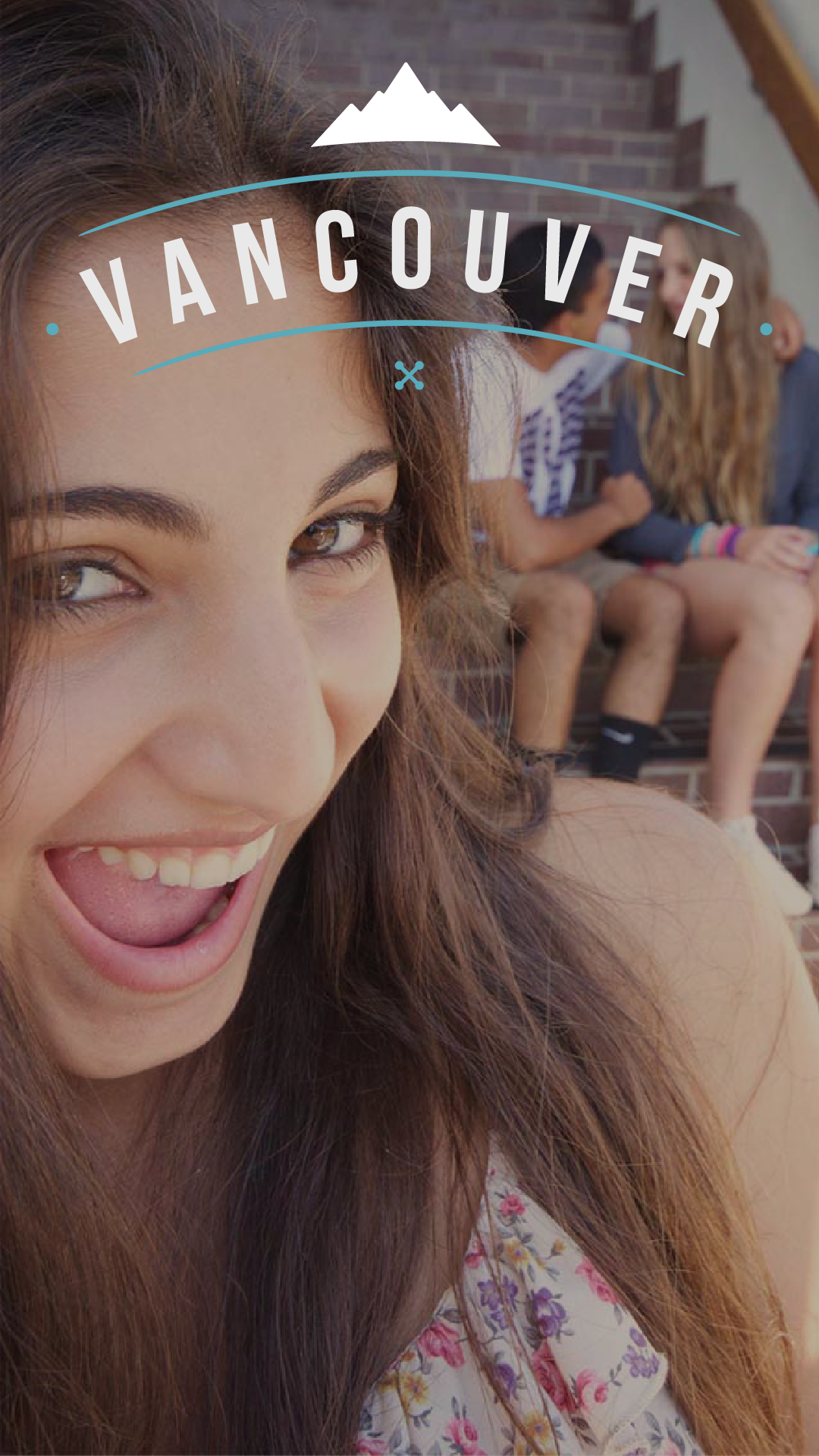 by Dafne Sagastume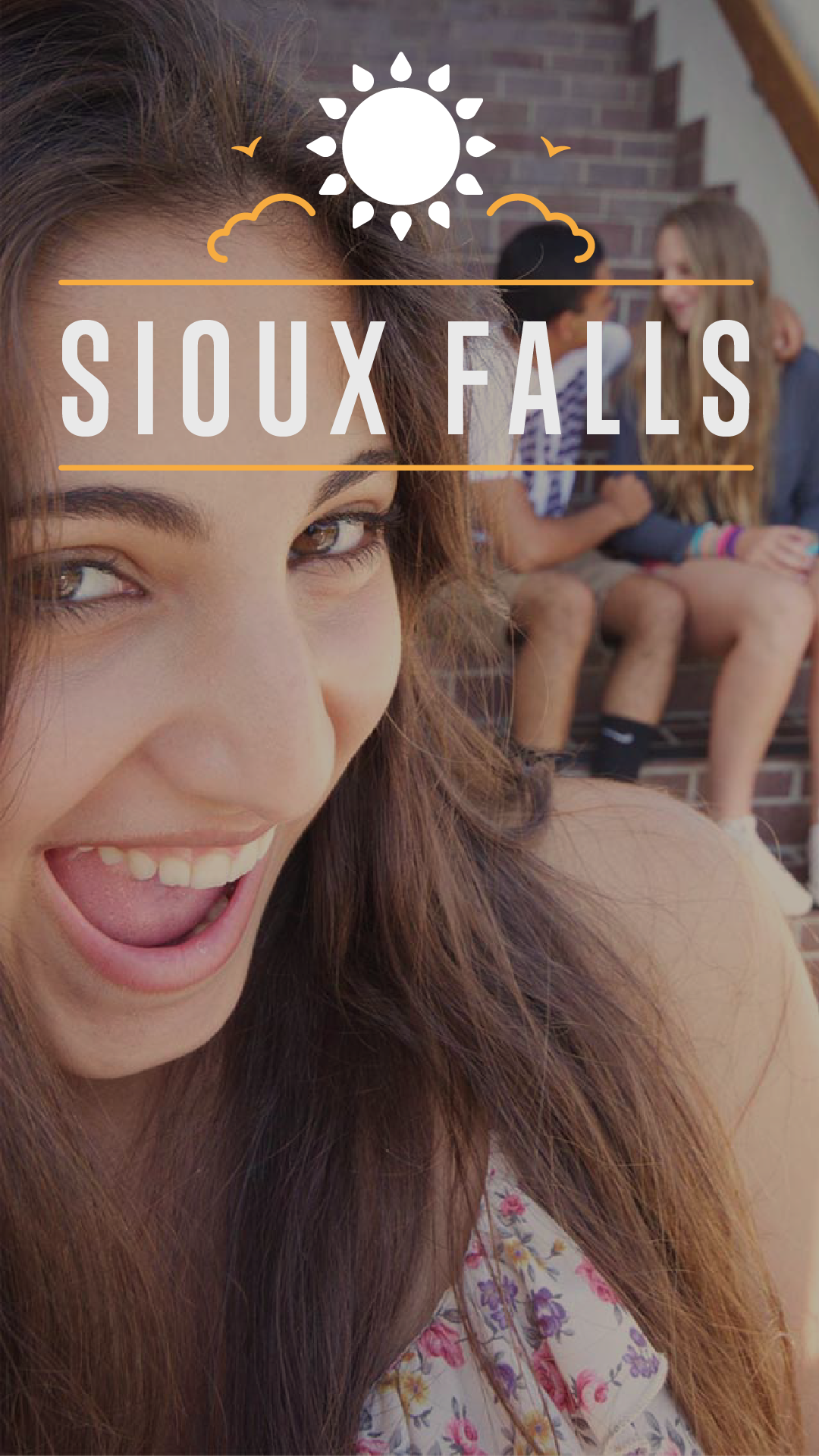 by Dafne Sagastume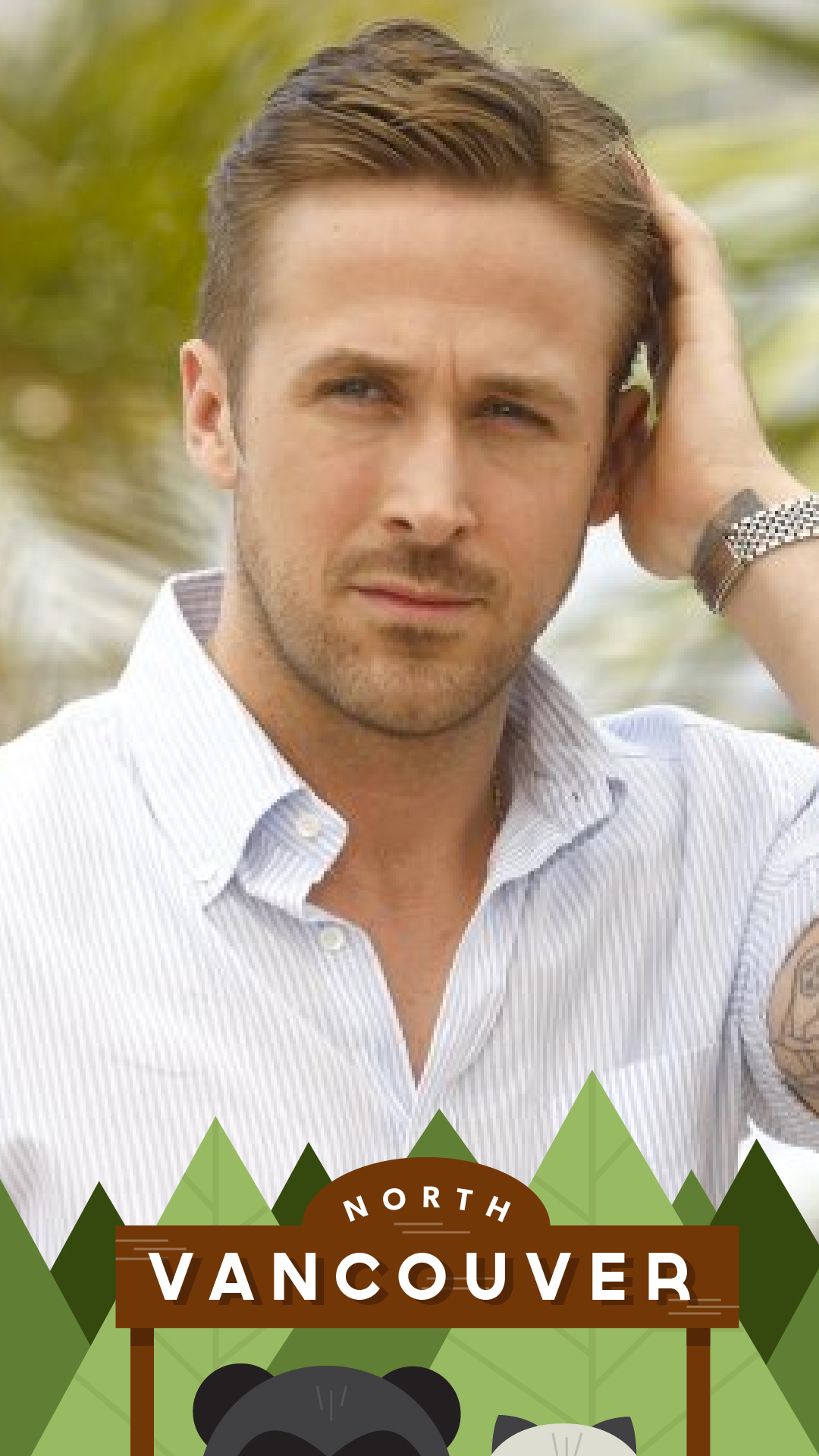 by Lan Yan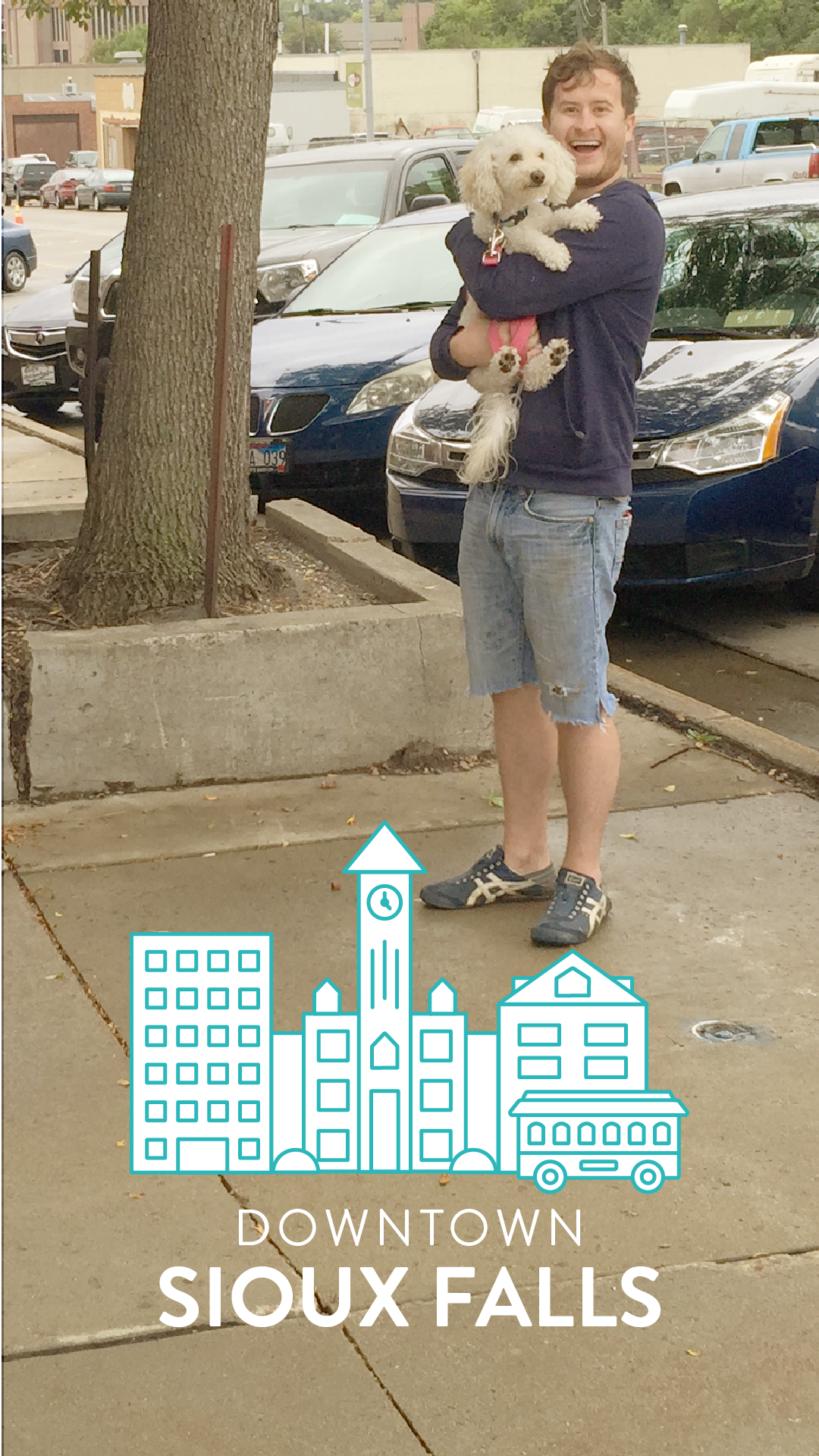 by Molly O'Connor