Good. So do we! One of the best parts of the holidays are the iconic movies. Though sometimes, it's a bit of a challenge to decide which festive flick to watch. Ta-Da! That's why we created this holiday movie flowchart.
Want a swimming pool for Christmas? Watch National Lampoon's Christmas Vacation. More like a criminal instead of a cop? Catch Bad Santa. If you know Santa personally, Elf is your flick. Get it?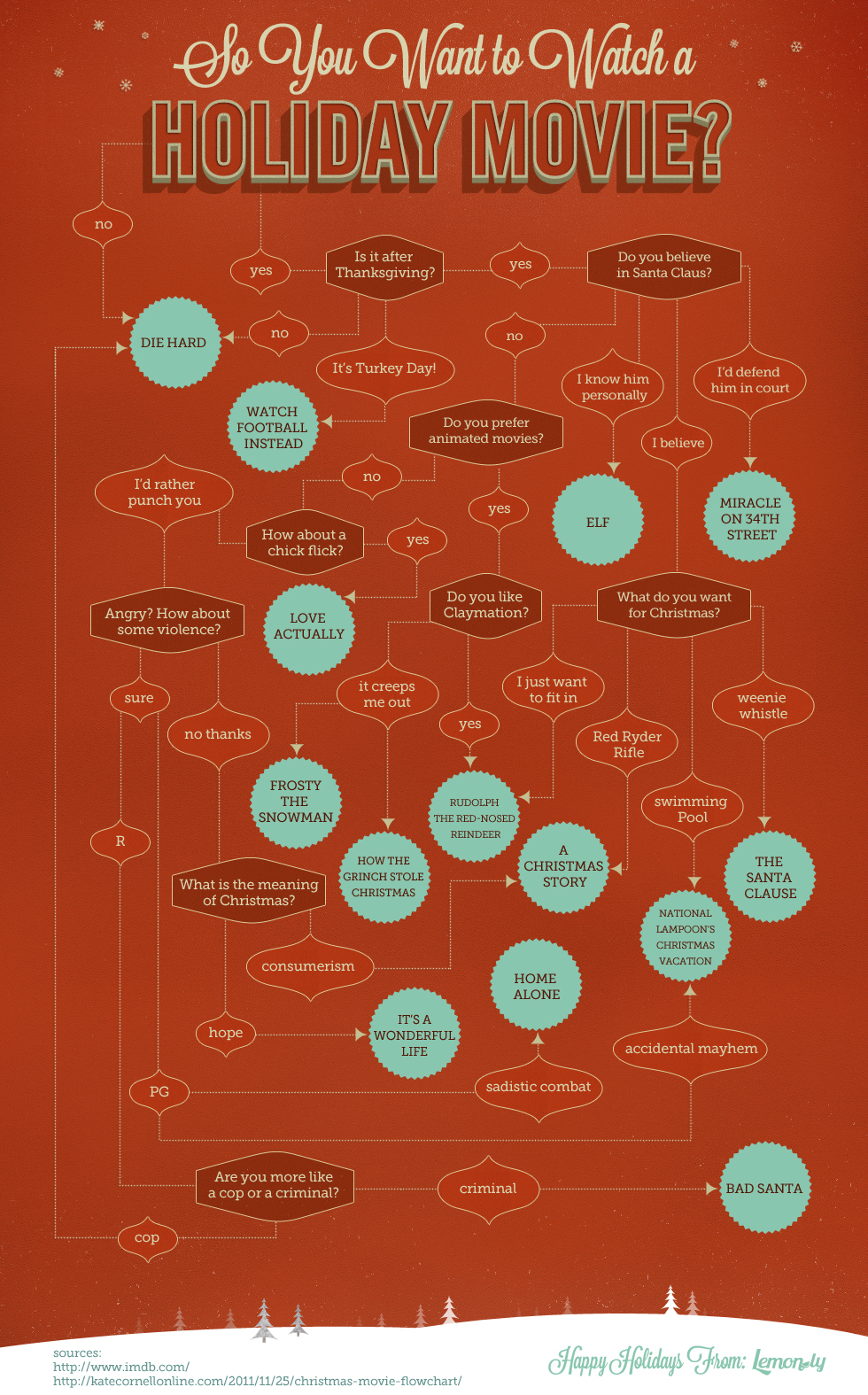 We challenge you to watch every yule-tide movie on this list (if you haven't already).
Holiday Bonus: Below are quotes from some of the movies, see if you can guess them!
"Every time a bell rings, an angel gets his wings."
"I just like to smile! Smiling's my favorite."
"You surprised to see us, Clark?" "Oh, Eddie… If I woke up tomorrow with my head sewn to the carpet, I wouldn't be more surprised than I am now."
"It came without ribbons! It came without tags! It came without packages, boxes, or bags!"
"Buzz, your girlfriend. Woof!"
---
---
Happy Holidays!
– Team Lemonly