Team Lemon.ly is proud to announce the launch of our new website. We think it's pretty awesome, and hope you will too. We've thrown in some new features as well as updated what we had.  Why don't we take you on a little tour?
Behold, the almighty factory. This animated gem shows just how Lemon.ly turns lemons into lemonade from start to finish. Scroll down on the homepage to find it and hover over each number to see our process.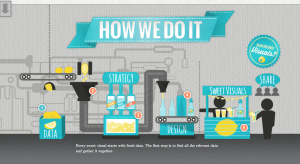 Now you can snatch up Lemon.ly goods in our new Lemonade Stand. You can buy some of our design work through the Creative Market, or some Lemon.ly swag through Storenvy. Either way, you're going to get some sweet merch.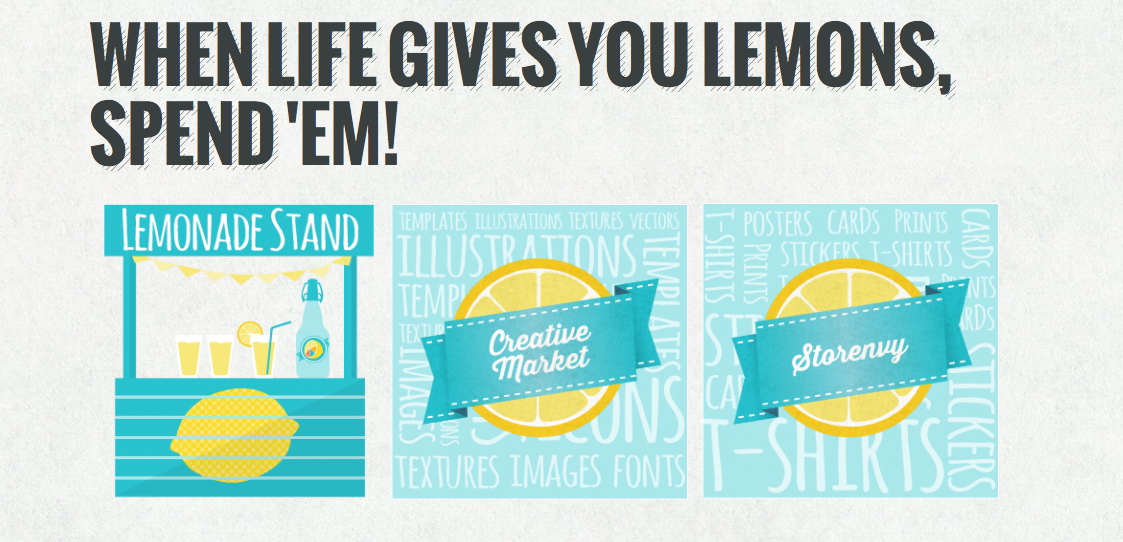 The Our Work page has a new look! Hover over each tile to get a description of a graphic and click to see it all. We've also added more categories of what we do. You can now narrow it down by our different types of projects: Infographics, Data Visualization, Interactive Graphics, UI/UX design, and Presentations.  Also, you can still filter by date released, views, and by client.

Our team has grown! Check out the new Team page to see just who the faces of Lemon.ly are. This page is definitely a 10.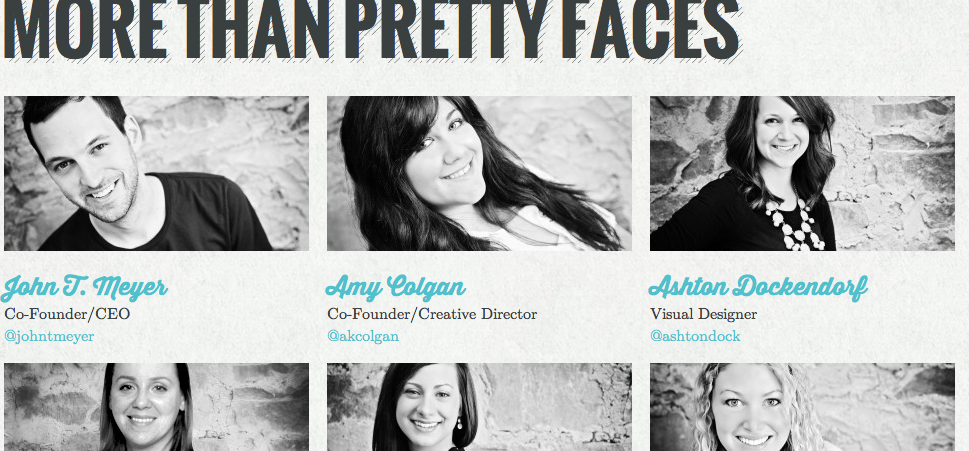 To be a part of our Infographic of the Week email, just go to our blog and plug your email in. Easy as (lemon) pie. Yum.
Anytime you see this button, click it to receive a quote. You'll find it on the Team page, the Blog, and in any of Our Work posts. Boo-Yah!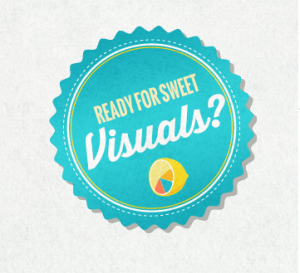 And there you have it! We hope you enjoyed our tour. As always, if you can't find what you're looking for, go to the Contact page and send us a message.
Cheers,
Team Lemon.ly