If you found yourself poking around Lemonly's website recently, your reaction was probably a bit like this: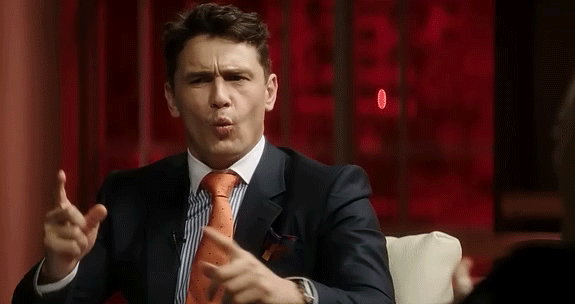 Don't fret, Mr. Franco. Things look a little different, but we're still the Lemonly you know and love.
We just built a beautiful new website to house The World's Best Infographics. You obviously know the the blog is still here, and you'll also still find case studies, contact info, all the good stuff.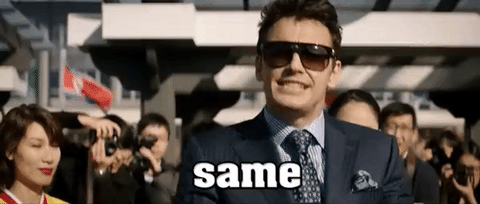 Precisely. Let's check out some highlights of our fresh new site.
Look at that animation! Look at those textures! Amy, our website designer and company co-founder, and Chris, our animator, made sure visitors to the site see who we are and what we do right off the bat.
Be sure to direct any questions to Morgan via the chat in the bottom right corner of your screen. You even have the option to send her a GIF. (Do it. I dare you.)
What do you think so far? Intrigued? Scroll on, you curious soul.
Long-term Lemonly lurkers might find the next section familiar. The old factory got a facelift! It's more of a lab now featuring our step-by-step process.
Below the lab, you see our client brag board. They're all awesome. "What we make" comes next. Surprise – we make infographics. Some of them are static images, others are animated videos or GIFs; we even make some interactive!
The homepage finishes up with a peek into our "inbox" full of real client testimonials, as well as a little challenge for those who may not know where exactly Sioux Falls lies on a map. Take your best shot.
A bit of a change here. We curated the 15 pieces you see first to ensure visitors get a taste of different styles, types and client industries. Don't worry, you can still get to the whole archive if you want more. Just scroll to the bottom and hit the "Heck yes!" button. Up at the top of the page, you can also filter by work type or search keywords.
Our case studies are staying cozy on the results page if you're looking for those.
Again, they're awesome. And again, this page has had a bit of a change. Click the "see our specialties" arrow and behold our new industry pages! We do work with all kinds of clients (clearly), but there are also a few industries we have extra experience in. Give their pages a peek.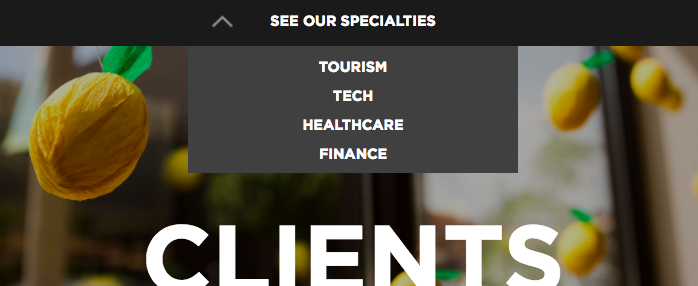 Veterans at the top, newbies toward the bottom, everyone looking good. As long as you're here, maybe sign up for the Lemonly Lowdown email blast using the form at the bottom. There's always some cool stuff in there.
Back to the blog
A refreshed design, featured posts, and options to filter by subject: culture, design or resources.
Plus, pull-quotes now look like this.
Check out the site, and be sure to let us know what you think on Twitter or Facebook. Or just send Morgan a GIF.