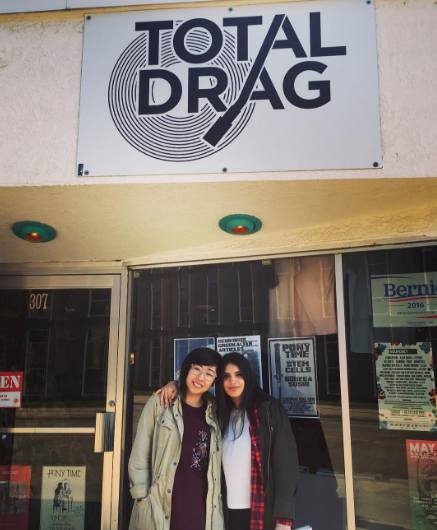 During the 2016 Lemonly Hackathon, we flew in a couple of our remote employees from Vancouver to be a part of the annual event for the first time. Most of us haven't gotten the chance to meet them yet, so we were pumped to have them here in Sioux Falls with us for the week.
Since it was both Lan and Dafne's first times in Sioux Falls and in South Dakota, we thought it would be fun to get their perspective on the trip and highlight some of their favorite parts. Let's start with Lan:
Lan Yan
Lemonly Designer from Vancouver
Q: What was it like working at Lemonly HQ?
Lan: Obviously, the best part was finally meeting our co-workers in person! We get a sense of everyone's personalities while working on Slack and communicating through video calls, but flying down to Sioux Falls also gave us a chance to collaborate together (in a Hackathon), work out problems more organically, and find out more about each other's lives within and outside of work.
For myself, it was great to get back into a studio environment for a couple of days. Lemonly's office space is much bigger than I imagined, and the open room concept reinforced a team atmosphere. Everyone worked in pods of four, so it was easy to focus and quickly tap someone on the shoulder for advice. Definitely something you can't take for granted working remotely.
Q: What did you think of Sioux Falls?
Lan: It was great to get a peek into Sioux Falls' community. While Sioux Falls feels like a small place compared to Vancouver, there are a lot of upcoming shops and local businesses that really added character to the city. This was a major highlight in our trip! Here were my favorite stops: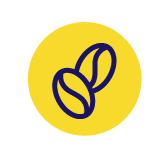 The Breaks Coffee Roasting Co.
Our co-worker Becca's husband, Wes, co-runs and manages a local coffee roasting business called Breaks Coffee Roasting Co. He and his buddy Corey roast small batches of beans and distribute them to cafes such as M.B. Hasketts (another great little place!). We got to see where it all happened at their studio space just north of downtown.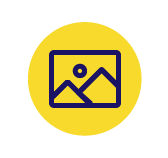 Exposure Gallery & Studios
Fellow Lemonly Designer Molly's fiancé, Zach, opened Exposure Gallery & Studios with the intention of exhibiting local talent. We got to see their current exhibition "Design Sioux Falls II" and get a small tour of the studio spaces in the back of the gallery. Exposure rents some of their rooms in the back for artists to work while showcasing in the front.
---
Dafne Sagastume
Lemonly Designer from Vancouver
Q: What did you think of Lemonly HQ?
Dafne: As a remote employee, one of the biggest highlights of my trip was meeting some of my co-workers (in the flesh!) for the first time. It was great to experience working from Lemonly headquarters (a bigger space than I'd expected!) and partaking in fun activities with the team during our visit. Highlights were:
Participating in our annual Hackathon event where we broke up into teams and brainstormed ideas to help make Lemonly better.
Breaking a sweat learning Yoga basics with our PM Becca during our weekly lunch and learn event.
Celebrating the end of our Hackathon and 100 Day Goals over beer and bingo with the entire team.
Q: What did you think of Sioux Falls?
Dafne: Sioux Falls reminded me a lot of my hometown of Victoria, on Vancouver Island. The city itself has a lot of historic charm, and a laid-back atmosphere about it. Everyone we met was very friendly and hospitable, and had the midwestern aura that's just nice to be around, which we really loved. Some of my favorite spots in the city were: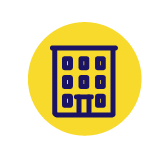 Shriver's Square
We stayed in the charming Shriver Square, which used to be the former Shriver Department Store building. It was originally built in 1918 and was once South Dakota's largest department store. The five-story building is conveniently nestled in Sioux Falls' historic downtown district and is just steps away from restaurants, cafes and Lemonly HQ.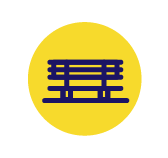 Falls Park
This was a very pretty and peaceful park in the heart of town that highlights the Falls, the city's namesake. There were a lot of walking paths and great looking points overlooking a large number of small- to medium-sized waterfalls.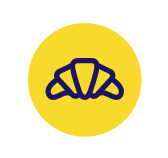 Queen City Bakery
This was a large, airy bakery in a great railroad-side location. We had some seriously quality pastries here, and their their gluten-free options were top notch.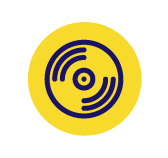 Total Drag
A neat little record shop with a good selection of cassettes, and new and vintage vinyl. We also got to meet the owner, Dan, who recommended some good music.
---