This year, South Dakota's social media was buzzing with popular brands, famous faces, and competitive schools. Continuing our annual Lemonly tradition, this summer we revisited our list of top SoDak brands and added a twist by tossing Twitter into the mixture.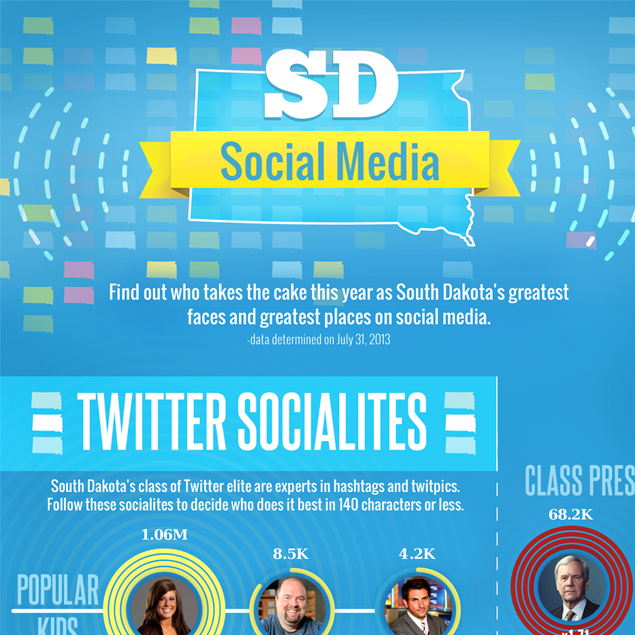 If Twitter is your bread and butter, take a look at our class of "socialites" to see who's who on the social media platform. To add some fuel to the fire, we also compared how the state's colleges and universities are spreading their school pride with social media so be sure to check out how your alma mater matched up. Last but certainly not least, we ranked the most popular South Dakota brands on Facebook according to their number of likes.
With a couple rookies in the hodgepodge, the heat was on for the top spot. Take a look for yourself to see which great faces and great places made this year's list and compare to our 2012 and 2011 rankings.