Creative ideas, squeezed fresh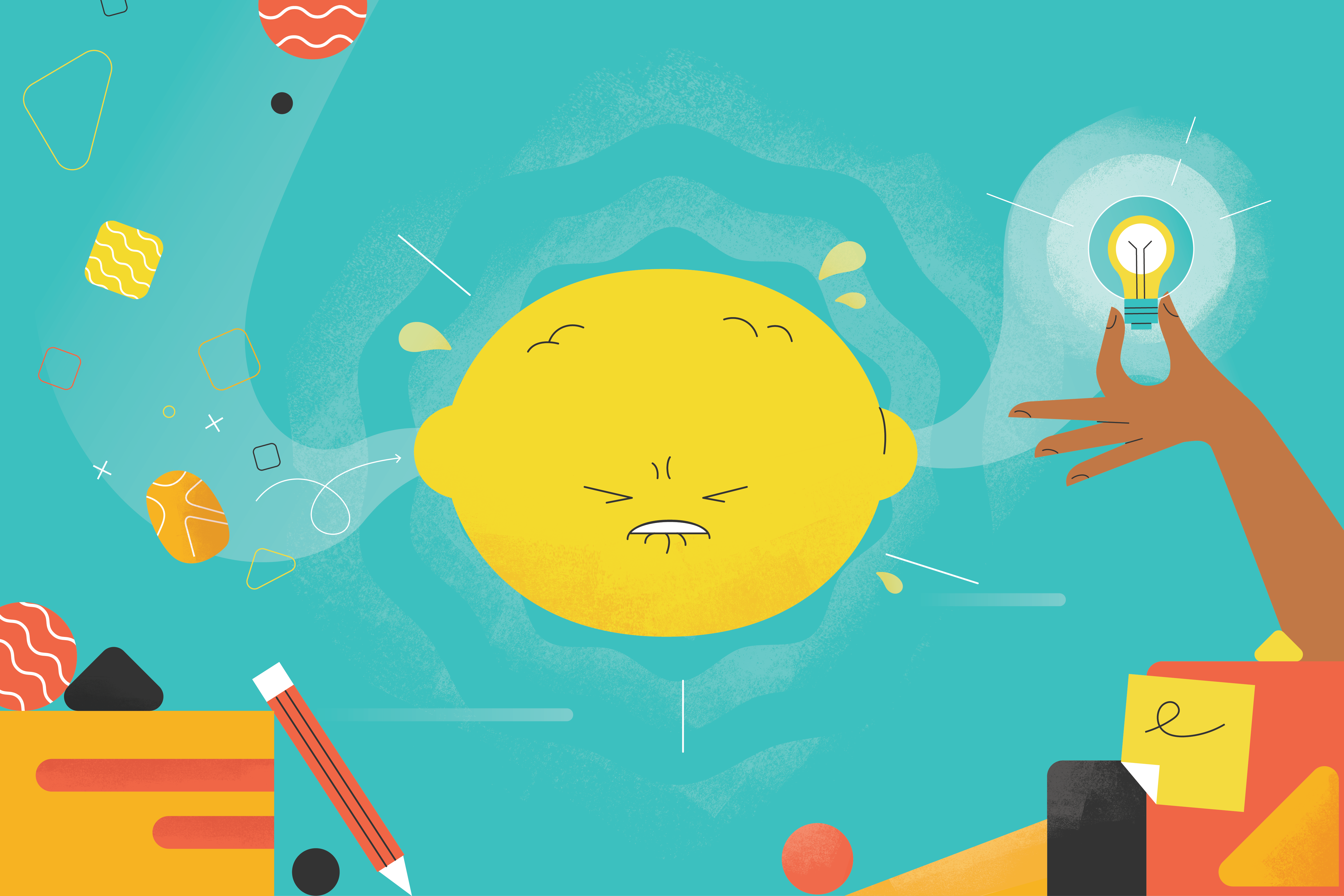 Lemonly is home to the world's best infographics, which means we're also home to some of the best creative minds in the game. Whether you're looking for ways to refresh a favorite piece of past content or enhance your internal communications content, the Lemonheads are ready to lend you our brains with a Brainsqueeze.
What is a Brainsqueeze?
A Brainsqueeze is Lemonly's process of learning about your company, putting our strategic skills to work, and making content recommendations based on your specific pain points, audience, opportunities, and other unique factors.
Why it might be the right move for you
With a Brainsqueeze, we can help you address concerns like these:
Your content feels stale.

You're rolling out a new product or service and want engaging materials to support the launch.

Your audiences are confused about what you do.

You have a story we want to tell, but you don't know the best format for it.

You want to differentiate yourselves from competitors.

You have some pillar content you want to drive more traffic to with a divisible content strategy

Or anything, really! Bring us your challenges.
What a Brainsqueeze looks like
Information

We learn all about you, your business, and your goals.

Ideation

We tease out insights from your info and start assembling our recommendations.

Inspiration

We find examples and create mock-ups of fresh-squeezed, exciting ways to tell your stories.

Implementation

We present our findings and recommendations, give you the plan, and then (if you want) get started making your content.
Ready for a Brainsqueeze?
Already thinking about the content challenge you want to present us with? Talk to us about your Brainsqueeze!