Your shortcut to incredible, scalable visual content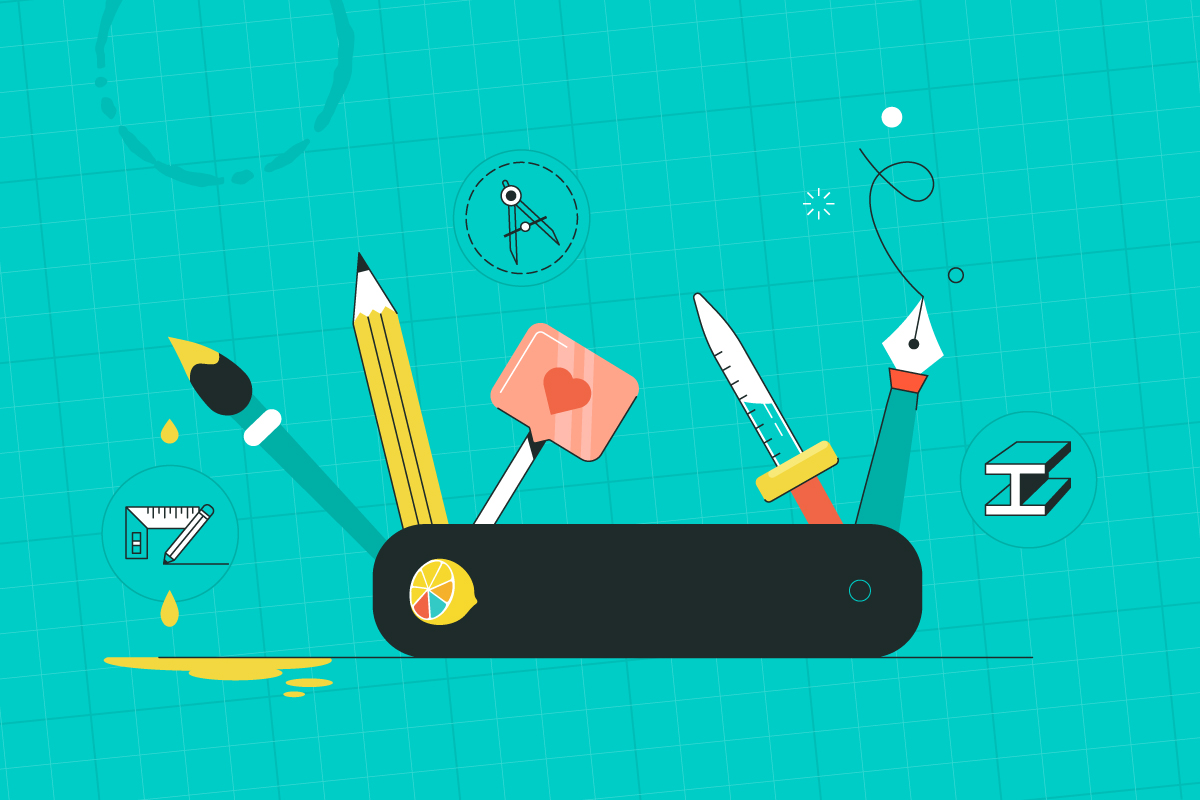 Creating new visual content doesn't have to mean starting from scratch. Having a library of your brand's most-used assets and guidelines for how to use them makes it easier for anyone on your team to quickly create on-brand visuals.
A design toolkit makes producing visual content more scalable across your organization with a library of reusable assets and templates, clear visual guidelines for your brand, and core pieces of evergreen content.
What is a design toolkit?
A design toolkit is a set of reusable visual assets, templates, and guidelines you can use to create polished, consistent visual content at scale.
Having repurposable assets in your arsenal means you don't have to rely on time or resources from your in-house team (if you have one) to create that sales PDF, presentation deck, or social media graphic. You and your entire team have flexible building blocks, templates, and rules you can use to quickly and easily create all sorts of branded visuals.
Why a design toolkit is right for you
Design toolkits are useful for just about any team, since they make creating polished, on-brand visual content easier and more scalable. If you're facing any of these common challenges, a design toolkit can help: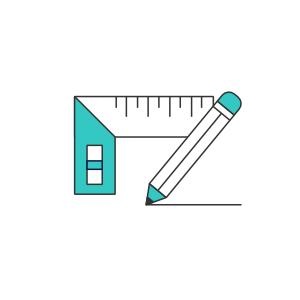 Resources
Your in-house team doesn't have time to do everything. Or worse, you don't have an in-house team to turn to.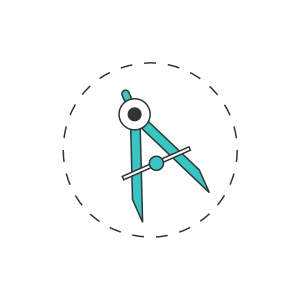 Communication and consistency
A bunch of different people or departments are putting out less-than-stellar and/or disconnected materials.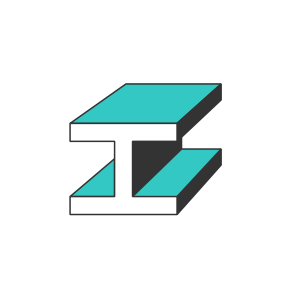 Brand strength
Your visual assets are outdated or don't fit your brand's voice, tone, audience, industry, etc.
A design toolkit is also a great investment for brands that are just getting started, looking to refresh their visual identity, or need to develop their visual identity further.
What's in a design toolkit?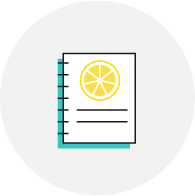 Quick brand guide
6–8 core brand components summarized for easy access, top-of-mind awareness, and application reference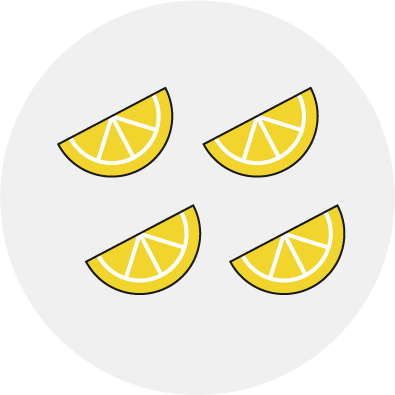 Pattern
Scalable and repeatable brand elements that provide volume and interest, pairing well with photography, icons, and illustrations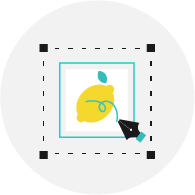 Icon library
80 branded icons, including 20 category icons, 20 functional icons, and light and dark versions of each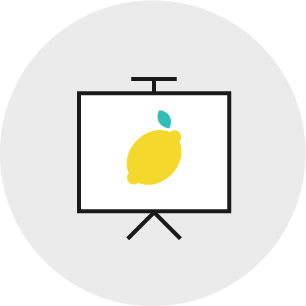 Presentation template
10 templated slides in a variety of layouts, editable in Google Slides or PowerPoint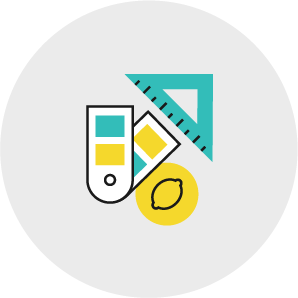 Illustration library
10 spot illustrations visualizing your brand's key themes, services, or mission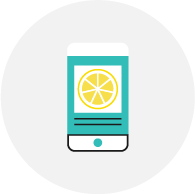 Social media templates
9 templates for social media graphics (3 designs sized 3 different ways)
Need more scalable brand assets to go with your design toolkit? Learn more about design systems.
How it works
Onboard

We learn about your brand by asking questions and reviewing your existing materials, including brand guidelines (if you have them) and core content pieces.

Moodboard

We flesh out your brand's visual style using examples, inspiration, and foundational brand elements to establish the look and feel of your toolkit.

Design


We build out your visual assets, starting with sample icons and illustrations before moving into full design. Then come your presentation slide templates and social media templates.

Deliver

Ta-da! We deliver your complete design toolkit, including ready-to-use templates in your preferred design app (Canva, Adobe, Google Slides, etc.).
Get started with your design toolkit
Ready for your own design toolkit? We'll work with you to create all the assets you need to get started creating sweet visual content at scale.