Get More Mileage from Your Marketing Content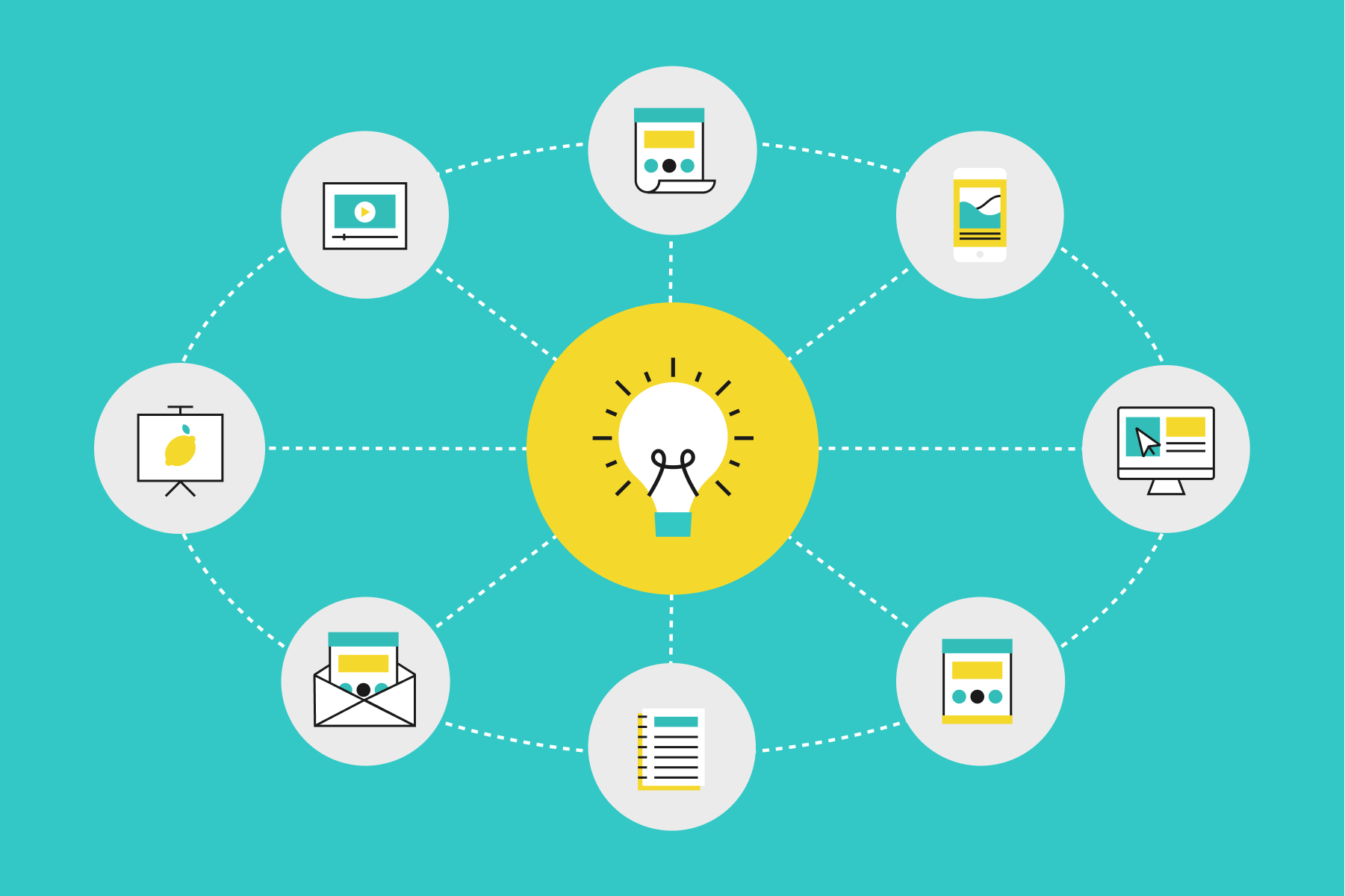 Want to get more mileage from your marketing efforts? Use divisible content to make your larger pieces of cornerstone content — and your budget and resources — go further. You'll reach more of your audience with more content in more places. Use the resources below to learn how you can use divisible content to work smarter, not harder.
💡 Looking for resources to get started created divisible content? Click here to grab a copy of our free template, and keep reading for lots more info to help you get started.
What is divisible content?
Divisible content is content that be repurposed or sliced into multiple, often smaller, pieces in different formats for sharing across a variety of mediums or channels.
There are two main ways we approach divisible content: 1) a larger piece of cornerstone or "pillar" content can be broken up into smaller, bite-sized pieces, or 2) the pillar content might be converted into different formats. For example:
An infographic is broken up into a printable handout, a social media carousel, and a piece of microcontent for sharing on social media
An explainer video becomes an infographic, a blog post, and a podcast episode
An ebook is converted into a summary infographic, a conference presentation deck, and a video series
That's just the beginning. Here's a quick walkthrough of divisible content from Maddie, our senior content manager:
Why create divisible content?
Creating divisible content is all about making your efforts and resources go further. Some of the top barriers that keep marketers from making (more) great content are time, team, and cost. Divisible content addresses all three — helping you leverage your existing content and tentpole pieces to create a web of interconnected pieces that all work together to drive your message home.
Let's run down a few of the benefits of divisible content:
You save time, money, and resources
Repurposed designs and messaging create more work that is on-brand
Repetition of your message increases your audience's retention
Multiple deliverables create a customer journey, guiding your audience through a thoughtful story told across multiple pieces of content
You reach more of your target audience(s) with more tailored content in more places
Your best brand stories shine
Making a web of divisible content not only gives you more content to use in more and different places — it also lets you do so with minimal extra effort. You've already invested the time, energy, and resources to create a great piece(s) of pillar content, so why not increase your return on that investment?
Lemonly co-founder John T. Meyer talked more about the benefits of creating a web of content in this episode of Answers to Questions:
How can I create divisible content?
Great question. Whether you're starting from scratch or repurposing existing pillar content, there are four steps to start building out your web of divisible content:
Develop your core goal and message(s): Start by thinking high-level about who your audience is, where to reach them, what you want to say, and what you want your audience to do.
Identify or create your pillar content: Considering your core goal and message, plan out the existing or new content you'll use to put it into action.
Repurpose and reformat your content: With your pillar content planned (or created), strategize how you'll repurpose and/or reformat the content to use across different mediums and channels.
Publish: You're almost there! Now it's time to show the world the awesome divisible content you've created.
Ready to put the process into action? We have resources to help!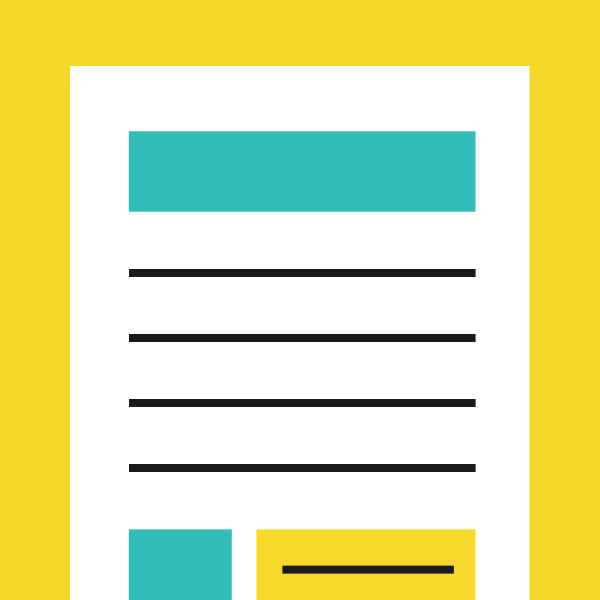 Download our free template for planning divisible content
We put together a guide that'll help you brainstorm ideas, identify existing pieces of pillar content (or create new ones), and map out your web of divisible content.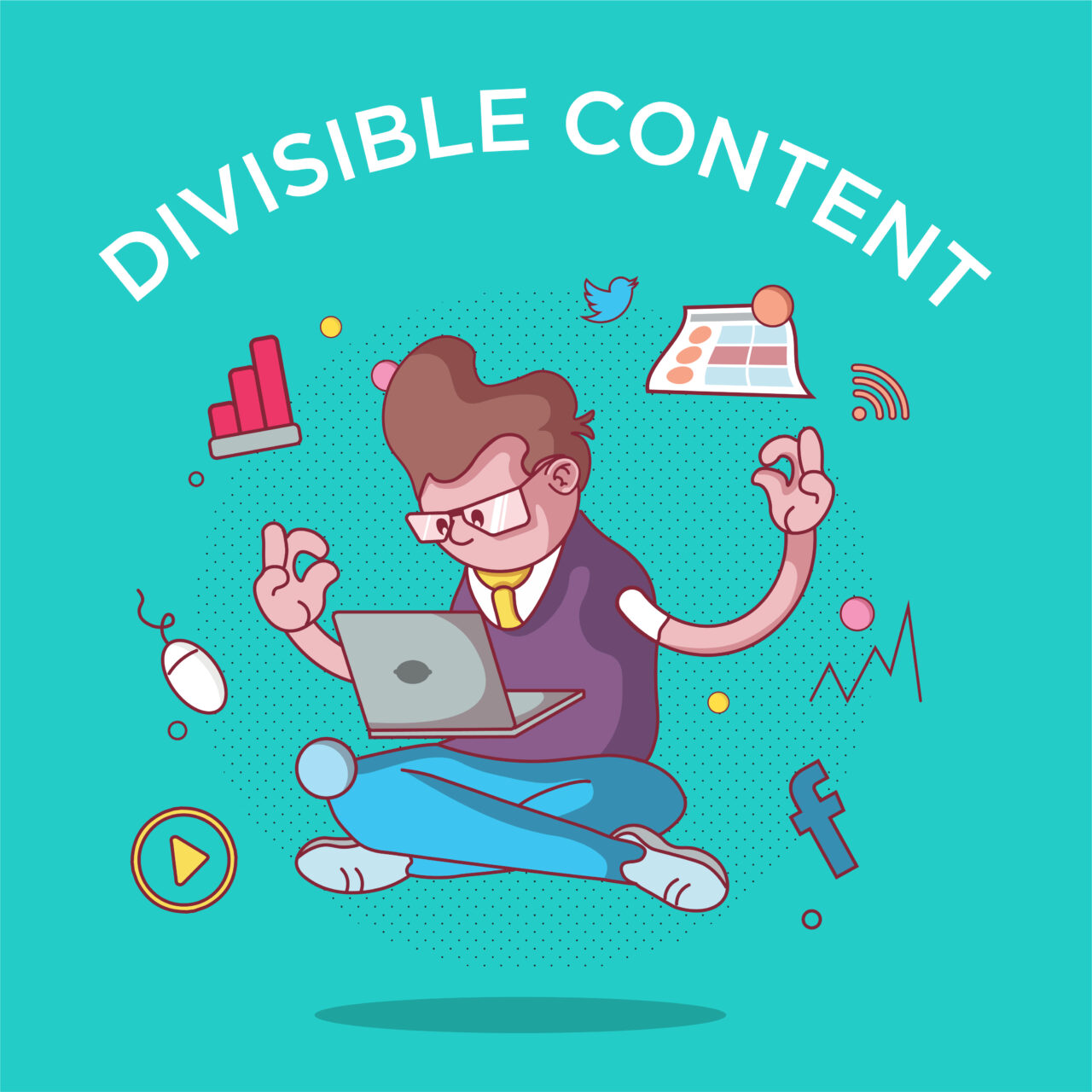 Read more about divisible content
Want to dive even deeper into divisible content? Check out this blog post, where we go in-depth on the what, why, and how of creating divisible content.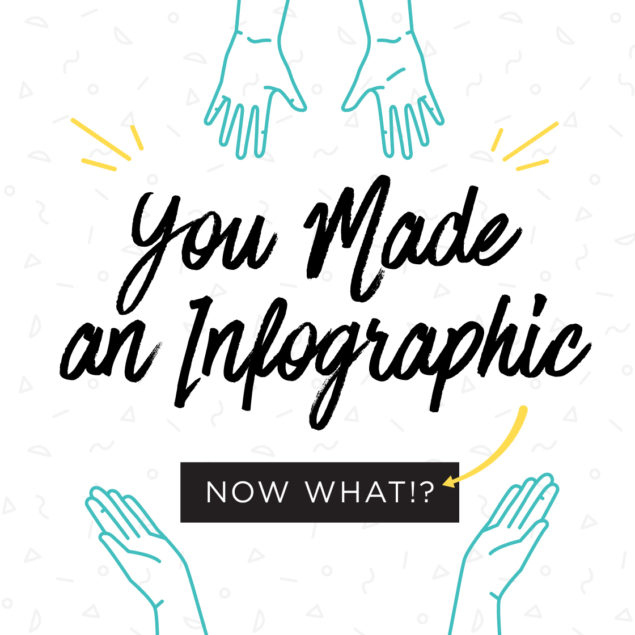 Best practices for sharing your infographic on social media
When it comes to publishing and sharing infographics online, we've seen it all, from picture-perfect promotion to facepalm-worthy fails. We gathered our best practices for sharing your infographic (or other pillar content) on social media.
Let's build your custom divisible content strategy
Want to talk with Lemonly about creating divisible content for your brand? We'll help tell your story with sweet visuals and make sure your message goes down smoothly wherever you serve it.