1.

MORE BABIES ARE TAKING THEIR FIRST BREATH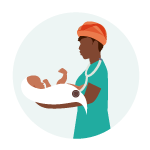 Helping Babies Breathe, a program developed by the American Academy of Pediatrics, trains healthcare workers in low-resource settings to intervene when newborns have asphyxia, the inability to breathe at birth.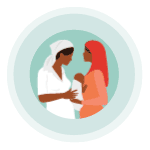 Nurses and midwives with HBB training have the skills to resuscitate over 90% of babies with birth asphyxia.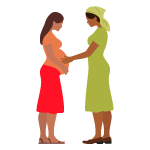 In the past 10 years, Johnson & Johnson has partnered with Save the Children to train more than 1,300 skilled birth attendants, saving nearly 23,000 babies in Malawi and Uganda.
SAVING BABIES: EVA, A HBB MIDWIFE, SHARES HER STORY
2.

MORE CHILDREN SURVIVE TO AGE FIVE
The remarkable decline in under-5 mortality since 2000 has saved the lives of 48 million children.


In sub-Saharan Africa, the region with the highest under-5 mortality rate in the world, the rate of reduction increased from 1.6% in the 1990s to 4.5% between 2000 and 2015.
3.

MAJOR CHILDHOOD DISEASES ARE ON THE DECLINE

Since 2000, malaria deaths have fallen nearly 60% thanks to improved tools, increased investment and committed partnerships.

The global under-5 mortality from acute diarrhea has decreased from 4.5 million to 1.2 million annually.

Annual child deaths from pneumonia decreased by 51% between 2000 and 2015.
4.

A NEW PARTNERSHIP AIMS TO
PREVENT AIDS IN YOUNG WOMEN
Girls and young women account for 71% of new HIV infections among adolescents in sub-Saharan Africa.
Each year, 380,000 girls are infected with HIV.
Now a new $385 million partnership called DREAMS—a collaboration between PEPFAR, Johnson & Johnson, the Bill & Melinda Gates Foundation, Girl Effect, Gilead Sciences, and Vivv Healthcare—is aiming to provide an AIDS-free future for girls and women.
5.

CELL PHONES ARE DELIVERING
VITAL HEALTH INFO TO MOMS
In emerging markets, cell phones are becoming lifelines,
with crucial health messaging delivered via text.



Johnson & Johnson recently expanded its mMitra program (mitra = "friend" in Hindi), a mobile maternal health program to dispatch key messages about pregnancy, childbirth and the prevention and treatment of malnutrition in infants and children.
The program delivers text and voice calls to pregnant and new moms in underserved populations in India, which experiences some 50,000 maternal deaths each year.
By December 2016, we expect to reach 500,000 women, and touch over one million lives.
6.

MORE GIRLS ARE GOING TO SCHOOL
While girls in developing countries remain more likely than boys to never learn to read, write or do basic math, in the past five years, the stats have been improving: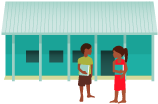 52 million more girls went to school in 2015 compared to 2010.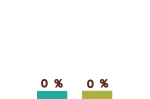 In 2015, 69% of girls worldwide completed primary school, as compared to 45% in 2010.

Fast Fact: Every year of schooling she receives can increase a girl's earnings by 10%.

A NEW ADVOCATE FOR EDUCATION IS BORN:
After she was shot by the Taliban on her way to school in Afghanistan at age 14, Malala Yousafzai went on to win the Nobel Peace Prize and found Malala.org, a fund whose goal is to enable girls around the world to complete 12 years of safe, quality education.

7.

STEM GRADUATES FACE A BRIGHT FUTURE
Job opportunities aplenty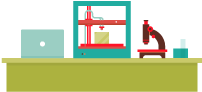 According to the White House, by 2018, there could be 2.4 million unfilled STEM jobs in the United States alone.

Women, who comprise 70% of college students, but less than 45% of STEM degrees, represent an untapped talent pool.

Getting them ready
The goal of Johnson & Johnson's new STEM2D program, in partnership with FHI 360 and Junior Achievement Worldwide, is to advance the education of young women in Science, Technology, Engineering, Math, Manufacturing and Design.
The STEM2D program aims to reach one million girls between the ages of 5 and 18 by 2020.
8.

WE CAN ALL MAKE A DIFFERENCE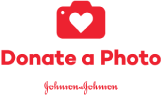 Through Johnson & Johnson's Donate a Photo app you can: Help a baby breathe, keep a girl in school in Guatemala, or support grade level reading.*
Just download the app, donate any digital photo you take, and we'll give $1 to the cause of your choice. That's how easy it is to make the world an even better place for one more girl, today.
Johnson & Johnson is proud to care for the world
one person—and one girl—at a time.
I WANT TO MAKE THE WORLD
Better for Girls: