[Note: This is one of two design system case studies that Lemonly has produced to test two unique scenarios. See the other case study we made on a company with a small creative team managing many widespread franchises here.]
Meet GRO
Sprocketeer powers people through technology. Their solutions centralize and scrutinize information from IIoT, web analytics, voice tech, VR/AR performance, and cybersecurity so enterprises can make more informed decisions and focus on innovation instead of digging through data.
What's working?
They're expanding their services and growing their team. Successful outbound sales efforts and impressive case studies from high-profile clients have earned them some attention, so their marketing team decided to capitalize on the buzz by rolling out some refreshed brand elements and guidelines. Customers were enthusiastic about the updates.

What are their pain points?
Sprocketeer is still working through the switch to the new branding. They're having trouble keeping consistency and agreeing within internal communications on new rules and standards.
What are their future content plans?
Over the next two years, they are hoping to roll out more branded and editorial content to demonstrate thought leadership and generate leads.
---
The design system
The Sprocketeer team has chosen to invest in a design system to expedite visual content production. They believe that having this design system in place will help them work more efficiently as a small team and with freelancers.
Icon library
Sprocketeer's key services need to be universally consistent on their website, presentations, and internal communications. Their concepts and services are translated into engaging icons that share the same visual language.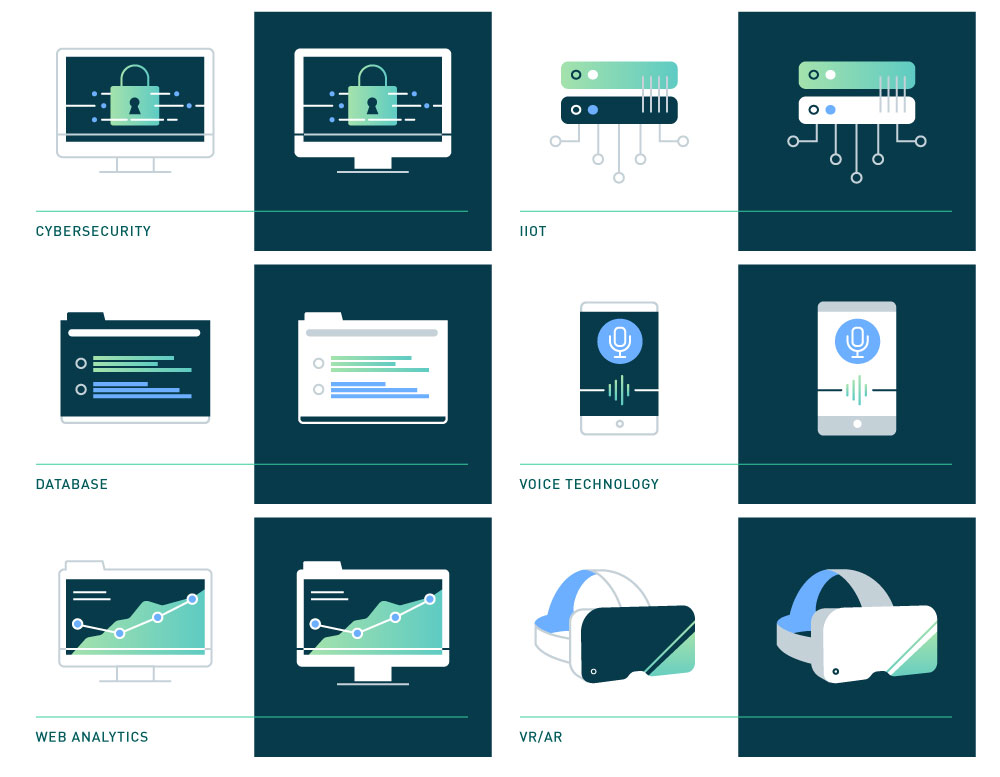 Guidelines ensure long-term consistency, internal and external parties all understand how to treat branded assets. Consistency also means readability at different sizes. Different tiers ensure the core visual concepts don't get lost.
Illustration library + guidelines
Promote visual consistency, demonstrate brand personality, provide easily tweakable illustrations for efficient content creation
Much like people drive the mission of their company, characters drive Sprocketeer's illustrations. The illustrations accommodate diversity and inclusive choices with a more playful anatomy. Smaller heads and larger bodies allow for more exaggerated or casual poses. Adding a highlight and shadow to characters create a sophisticated look that's unique to Sprocketeer's branding.
Some design choices may include clothing, different ethnicities, and natural poses. Visual angles of the technology and touchpoints imply momentum and help bring flat compositions to life.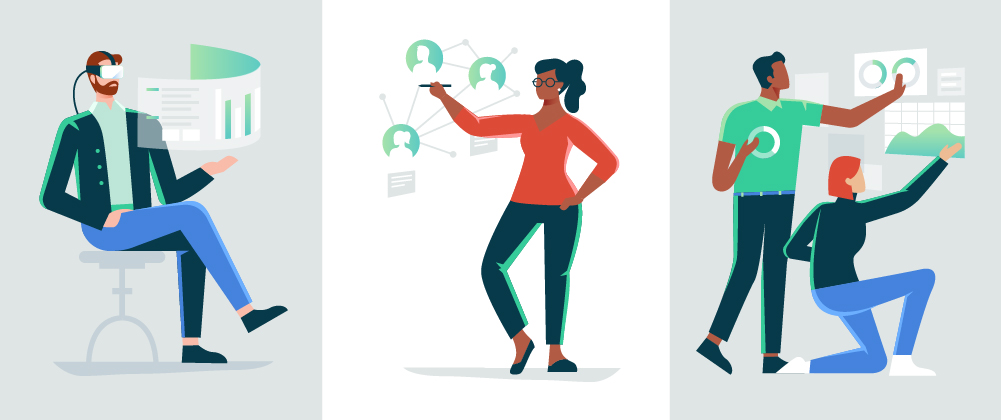 Guidelines ensure all illustrations stay true to brand values, while giving producers creative freedom.

Color use
The new color palette includes complementary colors created specifically for illustration purposes that will not dilute the original brand colors. These include accessibility guidelines, essential for a digital company. Colors contrasts and legible typography choices are some of many considerations to keep in mind.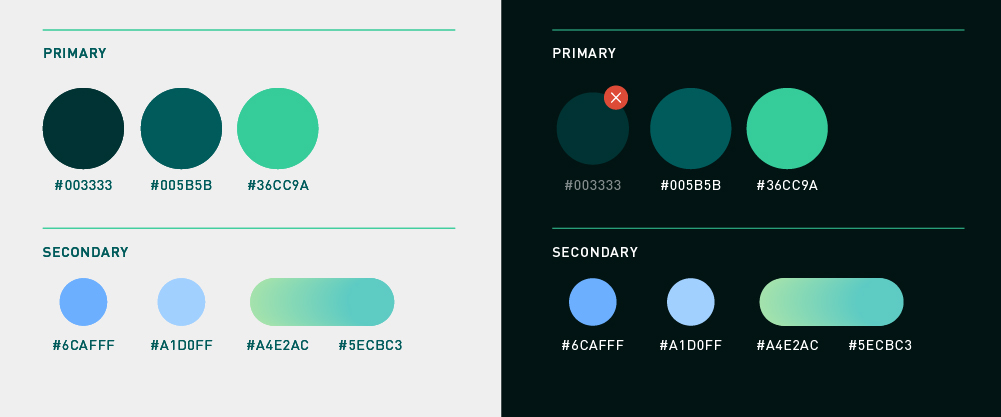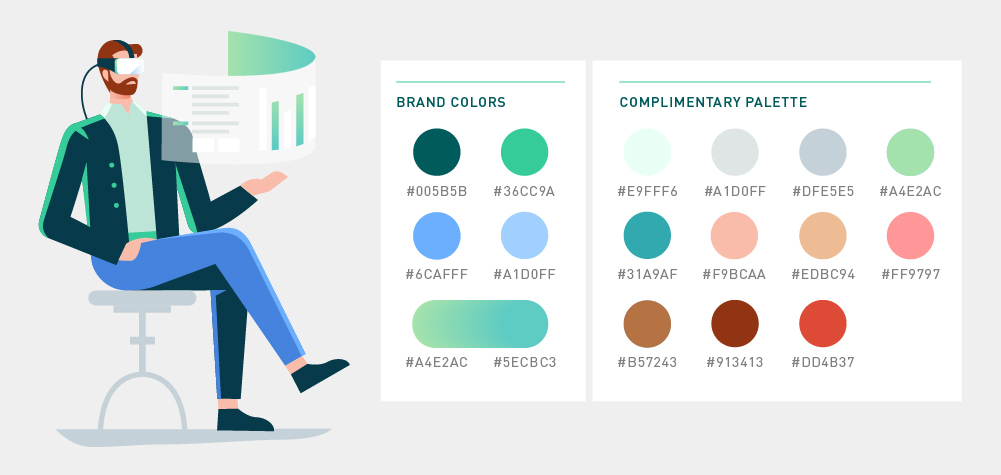 Photo library
Sprocketeer's design system includes a custom photo library with a tagging system that allows anyone in any role on the team to easily find an appropriate image to use for their purposes. Templates allow users to replace photos in graphics that feature illustrated elements on top of the photo.