It's always good to have a company historian on hand. As Lemonly's second employee and first Senior Designer, Ashton is full of stories and advice for all of our designers. And she's no slouch herself—some of our most beloved and widely shared pieces of content started their lives on Ashton's screen. Aside from going viral, her work has also been published alongside today's most talented designers. What goes through someone like Ashton's head every day? Find out below!
1. Describe what you do in five words or less.
My daughter says I'm "an artist on the computer."
2. When did you know you wanted to be a designer?
I knew I had creative tendencies very early on, I just never knew what to call it! I remember receiving Microsoft Fine Artist in elementary school and being instantly captivated by it. I would design birthday cards and create fake magazine layouts. It wasn't until later in high school that I learned this was called graphic design and that I could do it as a career.
3. If you weren't a designer, you'd be a…
Professional baker. I love using my hands to create things, and baking has a preciseness that I find extremely fulfilling. Also, who doesn't love bread, butter, and sugar?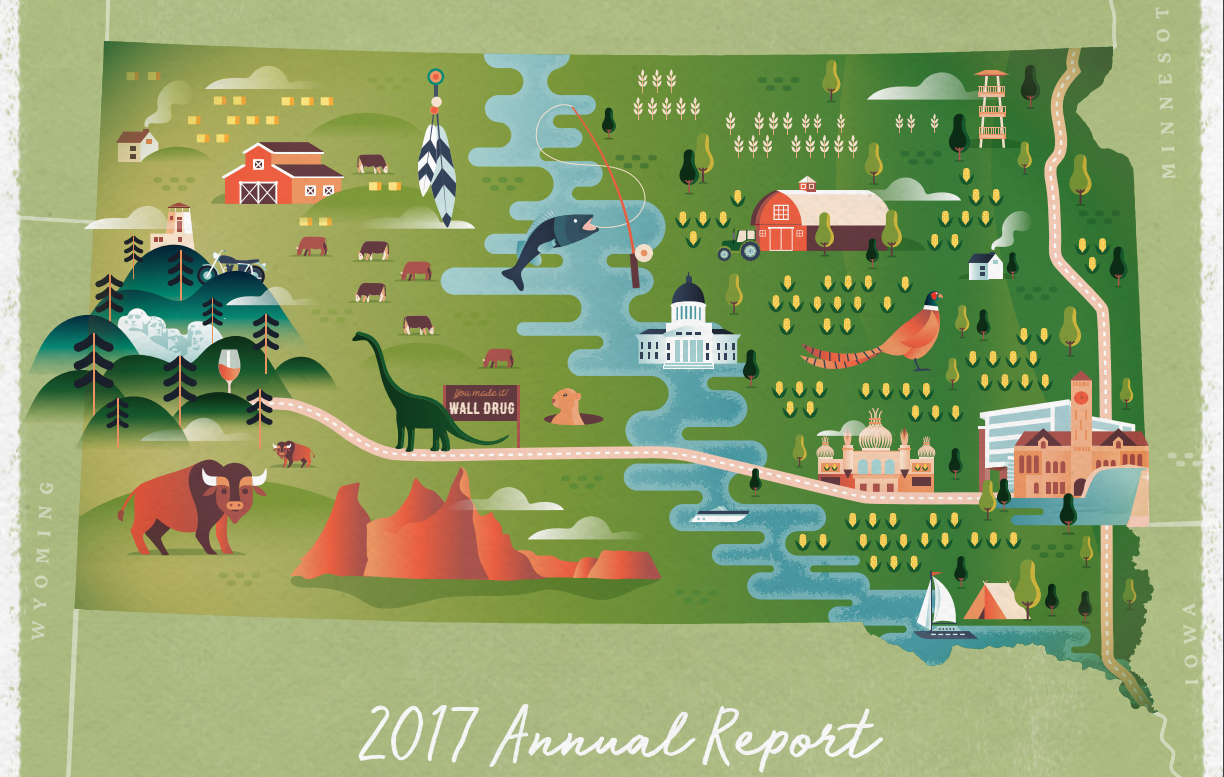 Annual Report – South Dakota Tourism
4. Your dream design project is…
An illustrated cookbook.
5. Favorite color and why?
What's the application? Wall color? Sweater color? iPhone case color? Too tough of question. Maybe just a light grey with slight purple undertones?
6. What's the best piece of advice you've received (and who said it)?
"Mind over matter." It's a pretty ubiquitous phrase, but it's a mantra I constantly recite to get through challenges or establish new habits. It's true that you can usually accomplish (or get through) something if you just shut your eyes and push through.

7. The quality in others you most admire is…
I admire adventurous people. I'm quite risk-averse naturally and it's something I'm trying to cultivate in myself.
8. You're secretly really good at…
Crushing karaoke. After a few drinks. Around 2:00 A.M.
9. What's your favorite memory from Lemonly's younger days (that won't cause any clients to fire us)?
When we were moving into our first real office, Amy and I dropped and spilled an entire gallon of paint on the sidewalk of Phillips Avenue. I thought quickly but seriously about running full speed into Falls Park and never returning to my job of only four months, but instead, the two of us spent the afternoon scrubbing wet paint off the sidewalk with a garden hose and a sponge. Six and a half years later, there's still a cardigan in my closet with a big green paint stain on it.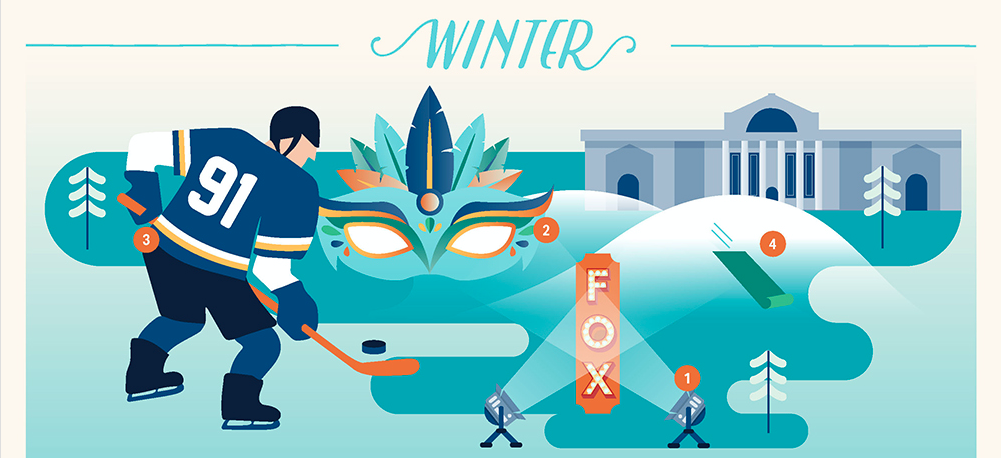 Four Seasons of Fun in St. Louis – Marriott
10. What question are you dying to answer that we haven't asked?
How much time do you spend in the car over the course of a given week?
11. What's the answer?
I'm so glad you asked! I spend about 90 minutes a day commuting from my home (in Freeman, SD) to Lemonly HQ. On an average week, I make that trip about 4 times, so roughy 6 hours every week are spent driving. On the bright side, I did listen to 21 audiobooks this year, which was 21 more than last year. #SilverLining
Wanna meet more of the Lemonheads? I'd be happy to introduce you!