Here at Lemonly, we want your project experience to feel a little less like this: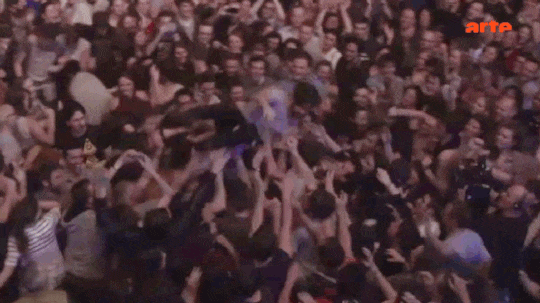 And a little more like this: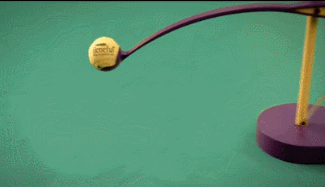 The first step in a process that smooth (although, admittedly, less adorable): a sweet kickoff call.
Kickoff call (n): A crucial step in the Lemonly process where the client and creative team can connect on project details, ask/answer questions and get hyped for a great project and process.
If this is your first time working on a project with Lemonly, you're probably finding our process to be a unique experience. Once our awesome sales team helps nail down a scope of work, they'll introduce you to a Project Manager (PM) who schedules your kickoff call. Here are a few kickoff call FAQs:
What happens before the call?
Once the sales crew gives your PM a head's up, we get to work figuring out who on our team might be best suited for the project. There are a lot of factors that come into play here:
Type of project
Type of client
Experience working with a given client
Interest in a given topic
Availability
Before the call, our team will review your Ingredients answers, which gives us a solid overview of the project. After reviewing that information, our team will be able to come to the kickoff with smart questions about what you want your project to accomplish, look like, and sound like.
Who's on the call?
Typically on our side, the creative team will consist of your project manager, a copywriter, and a designer. Animation projects will include and animator, and interactive projects will include a developer.
After we've selected the creative team and briefed them, we'll reach out to schedule your kickoff call. This is the only time our whole project team has the opportunity to talk directly with you, as you'll mostly talk with only the PM post-kickoff.
It's essential to have anyone who will need to approve the project on this call, as kickoff is a critical step in the success of all projects.
(Note: If we're doing something that is interactive, it's crucial to have someone on your development or IT team on the call, too.)
How long will the kickoff call last?
Lemonly kickoff calls are usually 20 to 30 minutes long. If we're kicking off multiple projects, they can sometimes run a little longer. Don't worry, we'll account for that in the meeting invite we send over.
What will we talk about?
Here's a typical kickoff call agenda:
1. Volume Checks (All)
2. Introductions (All)
3. Project Overview (Client)
Just a quick reminder of what we're going to work on in your own words.
4. Questions (All)
5. Process (PM)
We love it, you'll love it, it's great.
6. Timeline (PM)
We know, you need it yesterday, but we'll get it to you quick!
7. Next Steps / Reminders (PM)
What should I say in the overview?
We're often asked what Lemonly expects of a project overview, since you've answered our list of questions before the meeting and we've been briefed on the project by the sales team. The project overview is a great opportunity for us to hear about the project directly from you and not through the "telephone game."
If a 30-second brief of the project feels right, that's great! If there's more to share — perhaps context or purpose of the project, vision, goals, or anything that has changed since completing Ingredients and talking with our sales crew — now is the time to share that info.
What's the Q&A like?
The project overview you just did provides a really nice segue into the questions section of our agenda. We will ask anything that came to mind while reviewing Ingredients or that may have popped up during the overview. We'll also follow up on anything that might be outstanding. (Brand standards — if necessary for the project — seem to be a common one here.)
Other questions might be related to items like print specs, if there are any pieces you'd like us to use for inspiration, how many days you need to review for the sake of the timeline, etc.
Then it's time for your questions! Please note that no question is too big or too small, and there are no dumb questions at this point in the game. We're here to clarify anything and everything from "Who will be my point of contact?" and "What type of final deliverable are we looking at?" to "Wait, did you guys say you were in South Dakota?!"
What should I expect from the rest of the call?
Next, we'll guide you through the rest of Lemonly's process (copy, wireframe/moodboard, design, file delivery), the timeline for this project, and wrap up with next steps and any reminders. ("Hey, don't forget to send us those brand standards we talked about earlier!")
After settling all questions, hearing your vision, and wrapping up the call, our team is all on the same page feeling good about exactly what your expectations are – and we're ready to hit the ground running.
Now the fun starts!