Greetings from the Lemonly interns!
Each summer the SLICE internship brings a few new faces to Lemonly to get a slice of the Lemonly life. The 2023 SLICE crew is an all-star lineup if I do say so myself. 😉
The past few weeks, Austin and Kent (both designers and animators) and I (Tessa, business development), have been learning the ropes here at Lemonly and are creating some pretty awesome things.
Austin and Kent are masters of motion graphics, joining Lemonly's team of "manimators." Their impressive illustration and animation skills are adding some fresh flair to the creative team. As for me, I'm a business development intern, so I work with Lemonly's sales and account teams to help grow Lemonly's business and serve our clients.
Austin and I are based here at HQ in Sioux Falls. Kent is based in Brooklyn and brings a dash of NYC verve to our Zoom calls.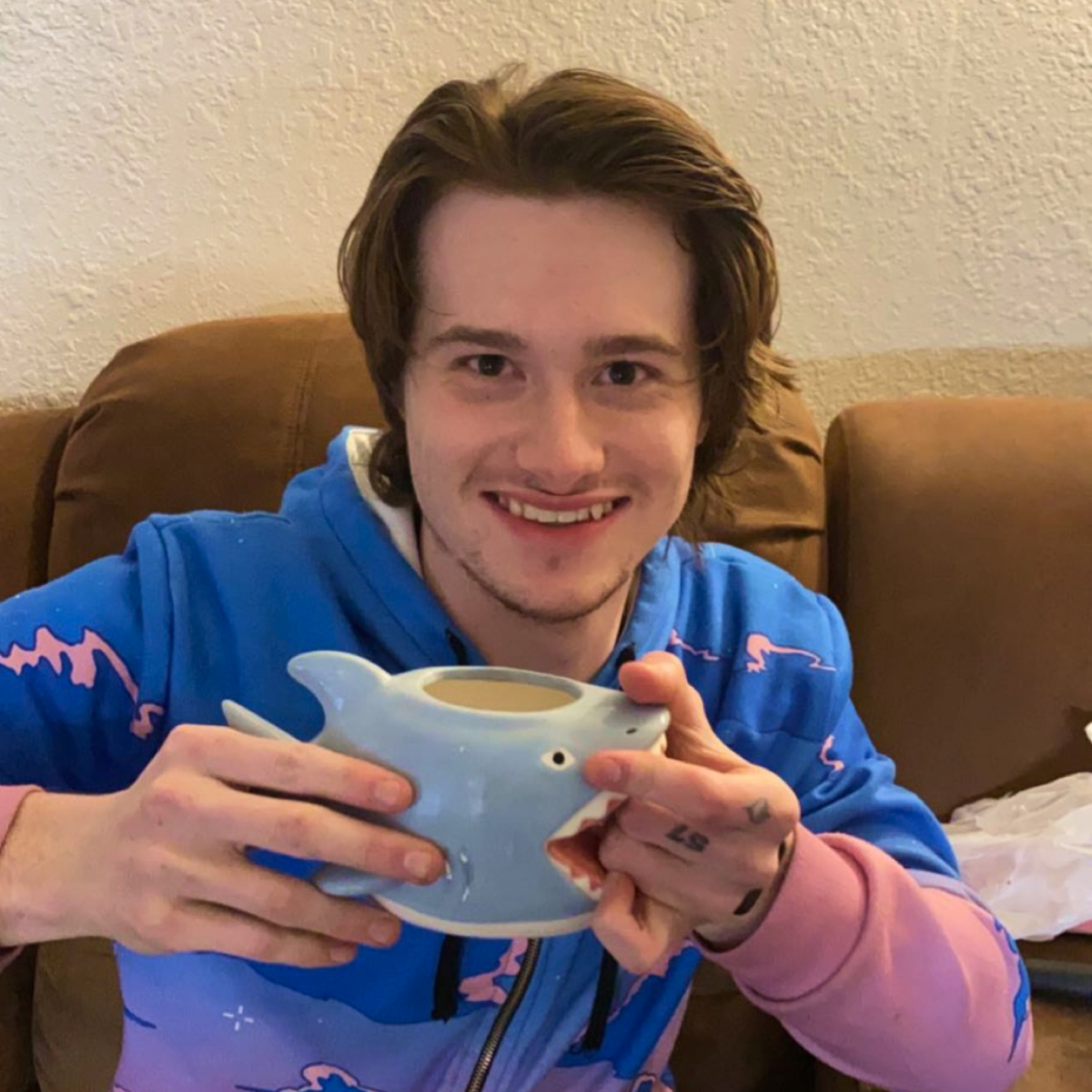 Keep reading to get to know we three SLICErs a bit better with Lemonly's classic Q&A.
---
What should we know about you?
Tell us a little about your background.
Austin: I was born and raised in Sioux Falls, SD, where I worked for my dad's aviation company, Satnan Avionics. I majored in graphic design at Southeast Tech, then transferred to South Dakota State University. During the  school year, I work at BluePrint, the university's student-driven design and print center, where I get the opportunity to create fun designs for student and campus events.
Kent: I'm originally from Hickory, NC, but I recently moved to Brooklyn, NY! I studied art and design at North Carolina State University, and my some of my past experiences include collaborating with the amazing teams at Nutanix, Motion504, and Hornet!
Tessa: I'm from Watertown, SD. I was born there, my dad was born there, my grandma was born there, and so on. Currently I go to South Dakota State University for marketing and design studies and work with the university's marketing squad to make fun videos.
What do you like to do in your free time?
Austin: I am currently playing the new Zelda: Tears of the Kingdom, and oh boy, it's scary how fast the time goes when I'm playing it. I'm also a big sports guy, so I often find myself playing basketball or Wiffle ball with friends.
Kent: I enjoy playing video games (mainly Nintendo titles), going down Youtube rabbit holes on niche topics, and exploring trails.
Tessa: In my free time, I like to make art, especially with clay, charcoal, metal, and paint. (I'm a pretty big crafter.) I also love to read, travel, and bake.
What's one thing about yourself that would surprise people?
Austin: I was an all-state football player at Roosevelt in Sioux Falls and had a couple scholarship offers out of high school. 🏈
Kent: I'm super good at Mario Kart and Super Smash Bros. It's my only party trick! 🎮
Tessa: I graduated from Lake Area Tech with a welding technology diploma! 🧰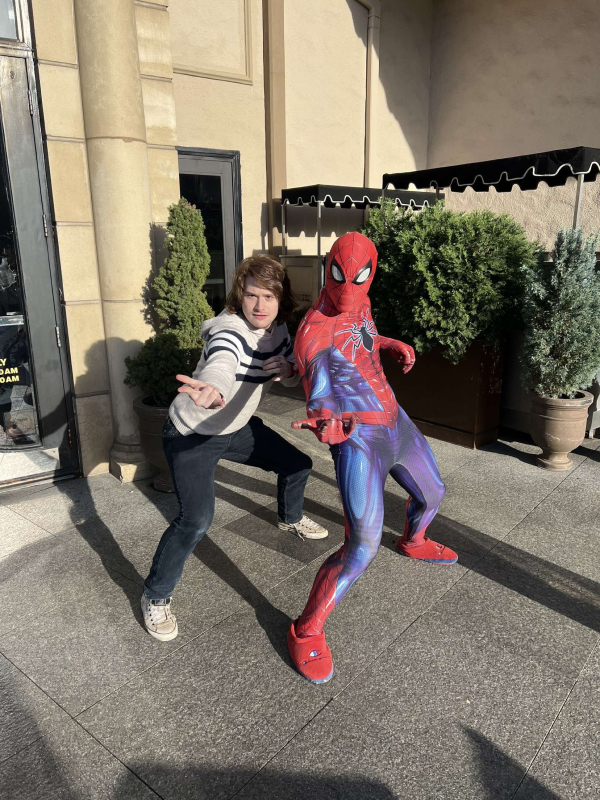 A few of your favorite things
What's your favorite app? Appetizers or mobile apps are both fair game. 😉
Austin: I've recently picked up a new journaling habit, so the app Day One has been a constant recently. Also, cheese curds are the best appetizer, and unless you're lactose intolerant, I will hear no arguments to the contrary.
Kent: I'd have to say calamari, and the only app I'm glued to is Instagram.
Tessa: Does my phone's camera app count? My massive camera roll would say it does. The ever-reliable appetizer in my life is onion rings!
What's your favorite genre of music to work to?
Austin: I'm a nerd, so I usually pull up "relaxing video game music" on YouTube, though sometimes my angsty rock music nostalgia kicks in, and I'll jam out to some Linkin Park or Yellowcard.
Kent: I find myself listening to alternative/indie or pop music! Anytime someone uses a synthesizer or reverb in a song, I'll usually be interested in listening to it. If I need to be more focused, I switch to ASMR.
Tessa: Spotify's Peaceful Piano playlist is my go-to music for concentrating and working. I love most types of music and am a strong believer that music should always match the vibe.
Do you have a favorite podcast or design/inspiration Instagram account you'd recommend?
Austin: I listen to Not Another D&D Podcast on long car drives or when I'm working out. I also listen to a ton of audiobooks. The book I most recently finished was The Glass Hotel by Emily St. John Mandel — highly recommend!
Kent: Most of my inspiration comes from scrolling on Instagram, whether it be a cool pattern or an odd furniture piece. Recently, I've been enjoying the posts from an account called @thisismold, they are a food-based publication that accompanies their writing with surrealist imagery!
Tessa: A podcast and audiobook (also a printed book) I'd strongly recommend is The Anthropocene Reviewed by John Green, which provides commentary about multiple aspects of being human.
Dreams and goals
Name something on your bucket list.
Austin: I once saw a YouTube video about these guys filling a full-sized pool full of honey, and ever since then, it's been a personal dream of mine.
Kent: At some point, I'd like to get a small tattoo! I have no clue what it would be yet; I'm pretty indecisive when it comes to these types of decisions.
Tessa: My Notes app bucket list is quite extensive and includes (but not limited to) riding in a hot air balloon, playing the bagpipes, surfing sand dunes, and using a grappling hook. Travel-wise, the places currently at the top of my bucket list are Egypt, southern France, Turkey, Thailand, Iceland, and Morocco.
As a kid, what did you say you were going to be when you grew up?
Austin: I loved video games, so I wanted to be a game designer, but I also loved football, so I wanted to moonlight as a professional athlete. Then I discovered flash animations as a kid, so I wanted to be an animator.
Kent: I was really interested in the ocean as a child, so being a marine biologist seemed like a cool job, but I haven't been in the water much now that I'm a motion designer.
Tessa: When I was younger, I always wanted to be a princess. (I still do. 👑)
Name one dream client and why Lemonly should work with them.
Austin: Nintendo. They're my favorite video game company and have given me many of my favorite childhood memories. Plus, they're the epitome of color and fun, which is something I know Lemonly vibes with!
Kent: I'd be interested in collaborating with Patagonia! I resonate with their values and am a fan of their products, so working on an animated project or creative partnership with them would be a cool full-circle experience for me.
Tessa: My dream client for Lemonly is KitchenAid. There could be an infographic about all the wonderful things you can do with the fabulous KitchenAid mixer. Or all the recipes you can make. Or color options you can buy. I love my mixer, in case you couldn't tell.
The really important stuff
What question are you dying to answer that we haven't asked?
Austin: Do you think fish dream?
Kent: How tall am I? (As a remote intern, I think it's interesting to hear what height impression I give off on Zoom calls.)
Tessa: Who's your favorite music artist?
What's the answer?
Austin: Only rainbow trout.
Kent: It's actually nothing crazy, I'm 5′ 11″.
Tessa: Adele! I went to her show during her Vegas residency this year, and it was such an amazing experience! I feel like we could be great friends. Adele, if you're reading this, call me.
If you had to pick one for the rest of your life: burritos or pizza? Why?
Austin: Pizza all the way! 🍕 The sheer amount of variety you can have with pizza is staggering. I could have a different type every day for the rest of my life if I wanted to. (Sorry, burrito enthusiasts.)
Kent: I'd have to go with burritos. 🌯 They're compact and usually not too messy to eat. (I'm also lactose intolerant.)
Tessa: Pizza for sure! 🍕 There are so many possibilities, from crust to toppings to style. There's a pizza for every situation, and I will stand by that.
---
That's all for this Q&A, but certainly not all for this summer. Stay tuned for updates, projects, and fun facts about the SLICE crew. We are already creating a pretty sharp infographic — and trust me, you'll want to see what we draw up. ✏️ XOXO, your 2023 interns.