Visual content—infographics, ebooks, videos, and the like—has all kinds of benefits. For a start, visuals engage viewers, encourage sharing, and boost ROI. Infographics and other visual content can also explain just about anything: a process, problem, product or service…take your pick.
Visual content communicates research findings far better than, say, a 20-page written report presented in tidy Times New Roman. Across industries, we conduct research to better understand a phenomenon or solve a particular problem. These often complex processes are inherently narrative and lend themselves well to storytelling through visual content.
Use the power of design to share the results of your study, survey, or analysis with a broader public audience. Here are the key benefits of various types of visual content for sharing research.
Infographic
Alright, just about every type of visual content we'll discuss here is technically an infographic (in one of its many forms). But for this first one, we're talking about a traditional vertical or horizontal static infographic, like these.
Infographics, of course, are highly visual. Illustrations and data visualizations bring stories to life, making infographics perfect for telling a variety of different kinds of stories. For example, define a problem that your research is working to solve or examine progress in a field of interest over time.
Infographics also focus on a particular call-to-action. A great infographic has one central topic with 3-5 main points, which makes it great for an overview of the big picture or an in-depth look at one area. Once readers are hooked, an infographic can direct them toward meatier content like an ebook or longer report.
World Bank needed to communicate the impact and urgency of natural disasters on low-income urban areas. We created this infographic to share their data about the future of urban development in a striking, visual way—making the need to protect vulnerable populations with continued investment in urban infrastructure impossible to ignore.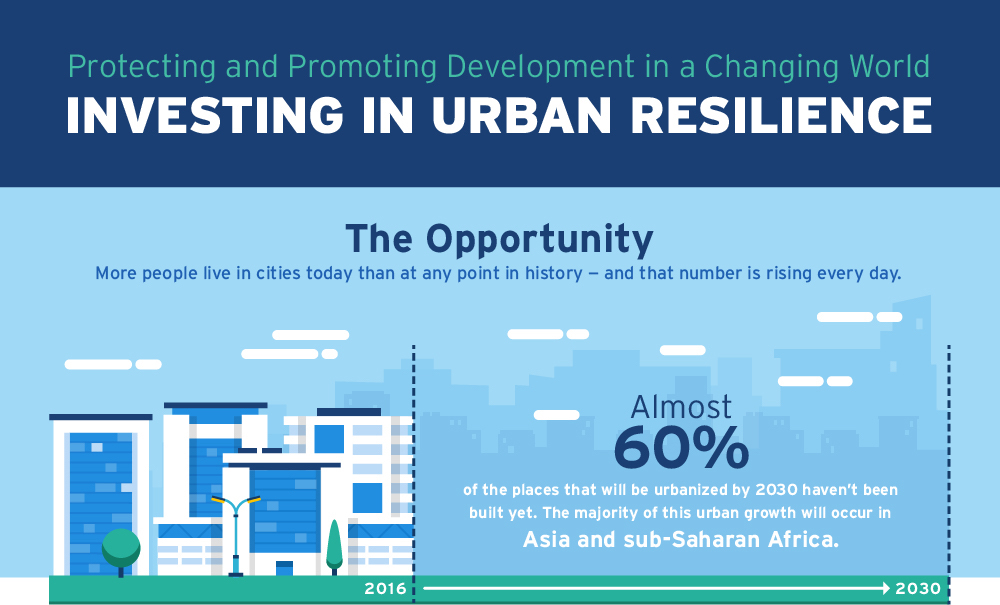 Looking for more? Here are a couple of additional data-focused infographics we've created:
Careers in Community Management

: This infographic visualizes the results of an industry-wide survey about the state of community management roles across the field.

The Future of Corporate IT

: This infographic for Gartner (formerly CEB) lays out the future of information technology in the corporate sector using insider data from industry leaders.
Interactive
An interactive infographic contains responsive elements; one example is a microsite. The animation and responsiveness in interactives engage the reader to interact with the content. Dynamic presentation of data or information gives users the option to show or hide sections as they move through the piece. This allows interactives to provide an overview and the option to dig deeper simultaneously.
Most importantly, interactives provide an immersive experience for the viewer, making this type of content apt for guiding readers through a large amount of information (like the methodology and results of a recent study). It's easy to see how pieces are interrelated, and responsive design helps achieve the right balance of depth and breadth of content.
Interactives can also be incorporated with an existing website and contribute to SEO. Their constitutive elements—individual illustrations, key data points, or even whole sections—are easy to splice into more, smaller bits of content like infographics or social media microcontent. These smaller pieces can catch the eye of digital passersby and lead them to your larger interactive report.
This interactive created with The Wallace Foundation uses responsive elements to tell a story backed by in-depth research. Principal pipelines are a model for strategic leadership that impacts school districts in important ways, from principal retention to students' academic success. Expandable elements throughout the interactive feature visualizations of key data insights.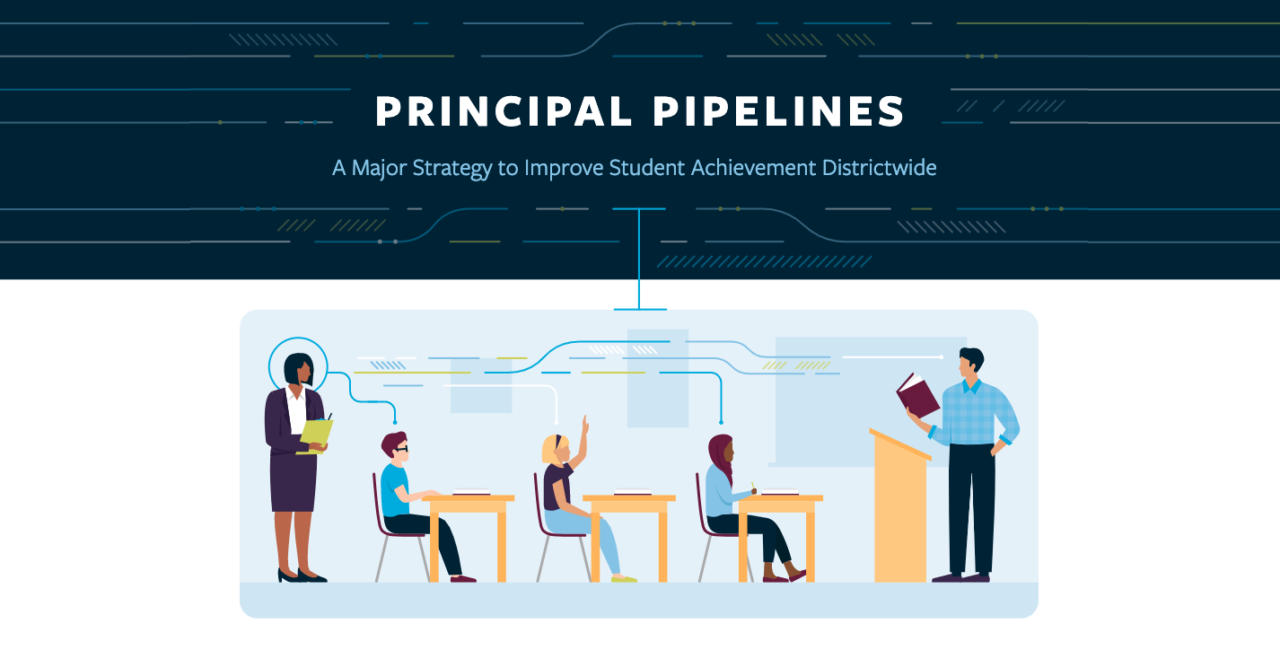 Video
It may come as no surprise that video reigns as king of engagement, especially on social media. Long-form video content is excellent for explaining a complex concept in depth, while shorter videos drive engagement with your audience. Organizations often use video for more evergreen content, such as explaining a particular method of solving a persistent problem. Regardless of length, motion captures an audience's attention quickly amongst crowded social media feeds or conference exhibits.
Videos are an especially great choice for content with an emotional appeal, since music and voiceover can (along with characters or other illustrative or photographic elements) create a particular tone. If a topic is nuanced or on the serious side, video is a highly effective option.
This video we created for T.J.Maxx shares results from a study with Parsons The New School for Design that surveyed 1,000 women about their use of fashion as a means of self-expression. Retailers and other fashion brands can use these research insights to more successfully meet women's expectations and desires for their fashion choices. (Bonus: We also created an infographic version of the study's results.)
Ebook
Ebooks (and their short-form cousin, the white paper) effectively present large amounts of information that will take more than a few minutes for a reader to consume. Chapters help organize information around key insights and tell a larger, complex story in manageable chunks.
An ebook with illustrations, data visualizations, and an attractive layout to complement research copy can be a great alternative to a lengthy typewritten report. The flexible format of ebooks allows all of these textual and graphic elements to live together in a polished presentation.
Ebooks also make impactful gated content, meaning readers typically provide their email address or contact information before downloading. Congratulations! You just gathered dozens of leads for prospective customers, clients, or future stakeholders.
We worked with the Center for Talent Innovation to design this long-form report, an in-depth analysis of Latinx employee engagement and challenges impacting Latinx employees' advancement in the workplace. Graphics, photography, and data visualization make the ebook engaging for the reader in a way a text-only report simply couldn't.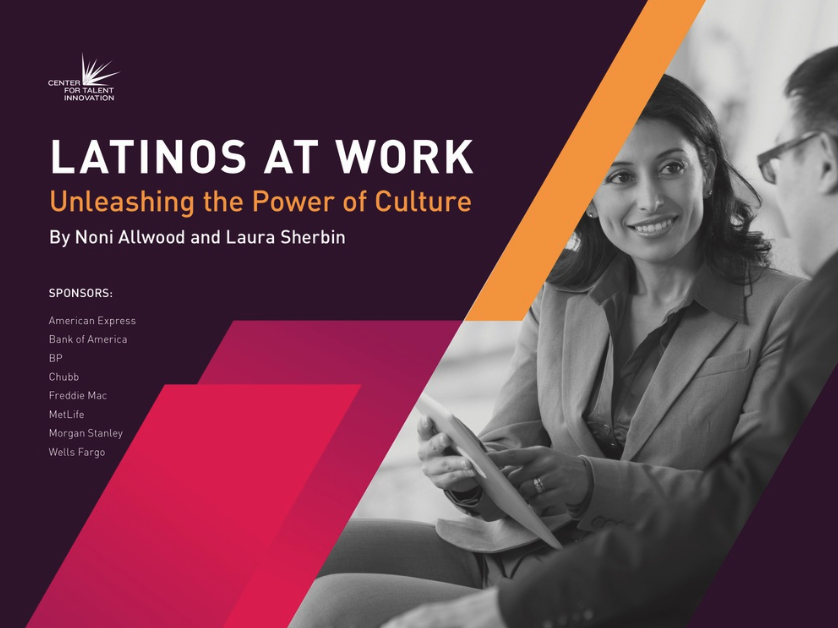 Presentation Deck
A custom-designed slide deck adds visual flair and professional polish to help important research stand out in an ever-growing stream of new information. Illustrations, photos, iconography, and data visualizations add vibrant visual impact to supplement oral presentation. Plus, a presentation template can be used for a wide variety of occasions, including conferences, research talks, sales pitches, stakeholder meetings, or trade shows.
This presentation deck we designed for the South Dakota Department of Social Services helps explain the department's Juvenile Justice Reinvestment Initiative for a variety of audiences. Charts and data visualizations strengthen the impact of the data to complement an oral presentation. Many of the illustrations featured throughout, along with the template itself, are reusable for other purposes.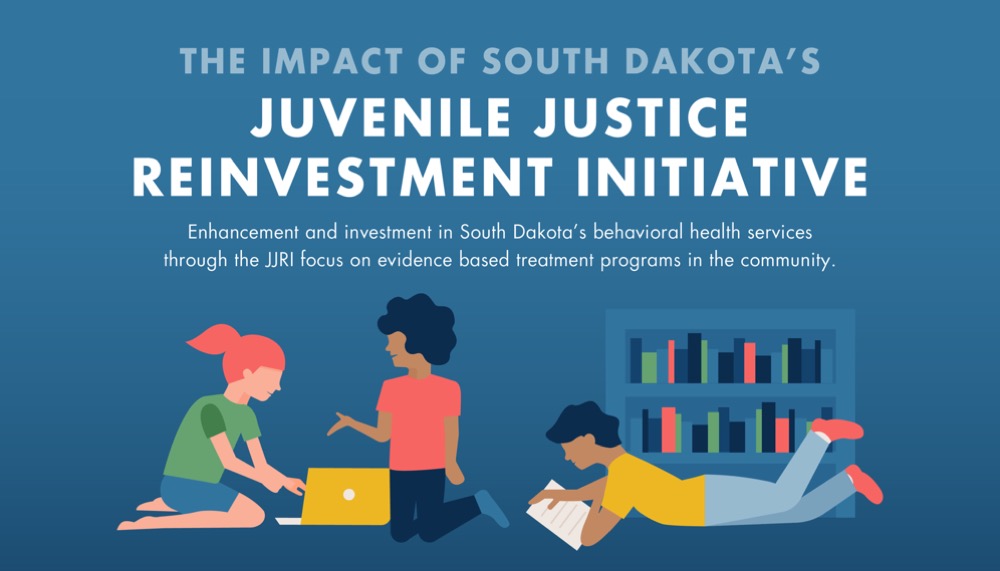 ---
Whatever your research entails, design can help tell your story and engage your audience. Ready to make some visual content? Let's talk.