Don't panic. This blog post involves absolutely zero math.
With that out of the way, we can get started with a little story starring an extremely competent marketing manager—perhaps much like yourself.
It begins with a brainstorm. Content ideas are held against content marketing goals, pared down, decided upon, executed, and ultimately posted.
Wash, rinse, repeat. Right?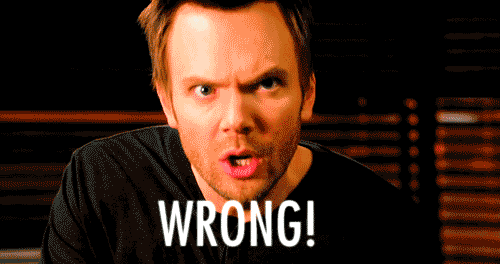 Much like children, successful content relies on a solid support system, and using a divisible content strategy prevents yours from being left out in the cold. (Your content, not your children. But don't leave your children out in the cold, either.)
We've spoken a bit about divisible content and webs of content in the past, but as clients and colleagues begin to discuss similar concepts more frequently, we wanted to expand on our thoughts and offer a full rundown:
What're ya talking about?
A divisible approach to content creation means that from square one, each flagship idea is built with the ability to be broken down into smaller, quicker-to-consume visuals. If you're working on an infographic, for example, you might rearrange modular sections to form as quick pieces of microcontent, send an illustration to your animator to GIF-itize and slap on Instagram, then promote and schedule a Facebook live stream, all in support of the central point you're trying to get across. That's like six ways you could reach someone right there. So that's divisible content.
---
Here's a quick explainer on divisible content from our senior content manager extraordinaire, Maddie. Check it out—then read more below about the value of divisible content and how to do it.
---
Why though?
1. It's economical
Taking the time to put together a piece of pillar content (like that infographic we just talked about) can be a tough sell. High-quality content creation is no joke, and the boys upstairs might have more pressing matters in mind. When you use a divisible content strategy, you can support your central piece with additional content in a budget-conscious way.
2. Time-wise, too
Objectives and visual styles are already agreed upon. Everyone's on the same page. Without brainstorming, reviews, and approval standing in the way, additional pieces of content can be created way more quickly. Aaaaannddd…
3. Tweak to hit your target
Revised more quickly! Had an idea that's not quite working? Trying something new doesn't have to involve going back to square one.
4. Reinforces recall and storytelling
Awful lot of people talking about storytelling these days, and for good reason. If you want your potential consumers to take you seriously, you have to serve them more than ads. Divisible content creates recognizable, interlinked chapters of your company's story.
How'd you do this?
Alright, I'll break it down for you step by step.
1. What's your point?
This one's easy. You're on a marketing blog for a reason. You probably have a service to sell, an email list to inflate, a goal to reach. Boil your objective down until you have a good idea of who you're talking to and the benefit you're trying to bring them. Then stick to it.
2. Pick your piece
Sometimes it's an ebook. Others, perhaps, a commercial with a big ol' Hollywood budget. Our sales team would probably be happy with me if I told you that there's a good chance your information and objectives would make for a lovely infographic or similar visual story.
Certain executions will be set up to serve your content better—a dense, thorough white paper may influence your scholarly peers more than a high-level video, for example. Give some intentional thought to your audience and objectives, then…
3. Make it happen
At this stage comes a big question: Are you gonna make this thing yourself or hire a vendor? If you're planning a production significant enough to warrant a divisible content strategy, you might want to leave this part to the experts.
Which poses an even bigger question: Which vendor? No matter how nice the video camera your nephew got last Christmas is, you shouldn't skimp. Your pillar content should be executed in a manner that reflects your company's quality, aligns with your goals, and supports your main point.
4. Break it down
Get yourself a designer, marketing team, or some outside help that can whip up a supporting network of infographics, blog posts, social media content, or microcontent, then get to posting!
Simple, effective, fast. Sounds pretty awesome, right? John gives an overview of the why and how of divisible content (what we also call a "web of content") in this episode of Answers to Questions.
---
Get in touch with us here to chat about implementing a divisible content strategy of your own!