This is one of three case studies Lemonly has compiled featuring visual content for internal communications. These examples have been altered to keep client information confidential where needed. Check out our other case studies about internal communication for onboarding, training, and benefits education, and strategic vision and internal initiatives.
---
Your employer brand is how everyone from customers to prospective employees to the general public think about your organization. Great internal communication can help build a positive and consistent employer brand for your organization—one that makes people think, "Wow, I'd love to work there!"
Here's a sample of the variety of projects we've created about employer branding, recruitment, and company culture to help organizations across industries recruit and retain talent.
Recruitment Infographic 
When it comes down to it, your people are what make your company great. Recruiting the right talent is essential, and that means giving prospective employees a taste of what it's like to work here and showing off what makes your organization unique. This infographic does just that by highlighting the company's core services, culture quirks, and employee resource groups.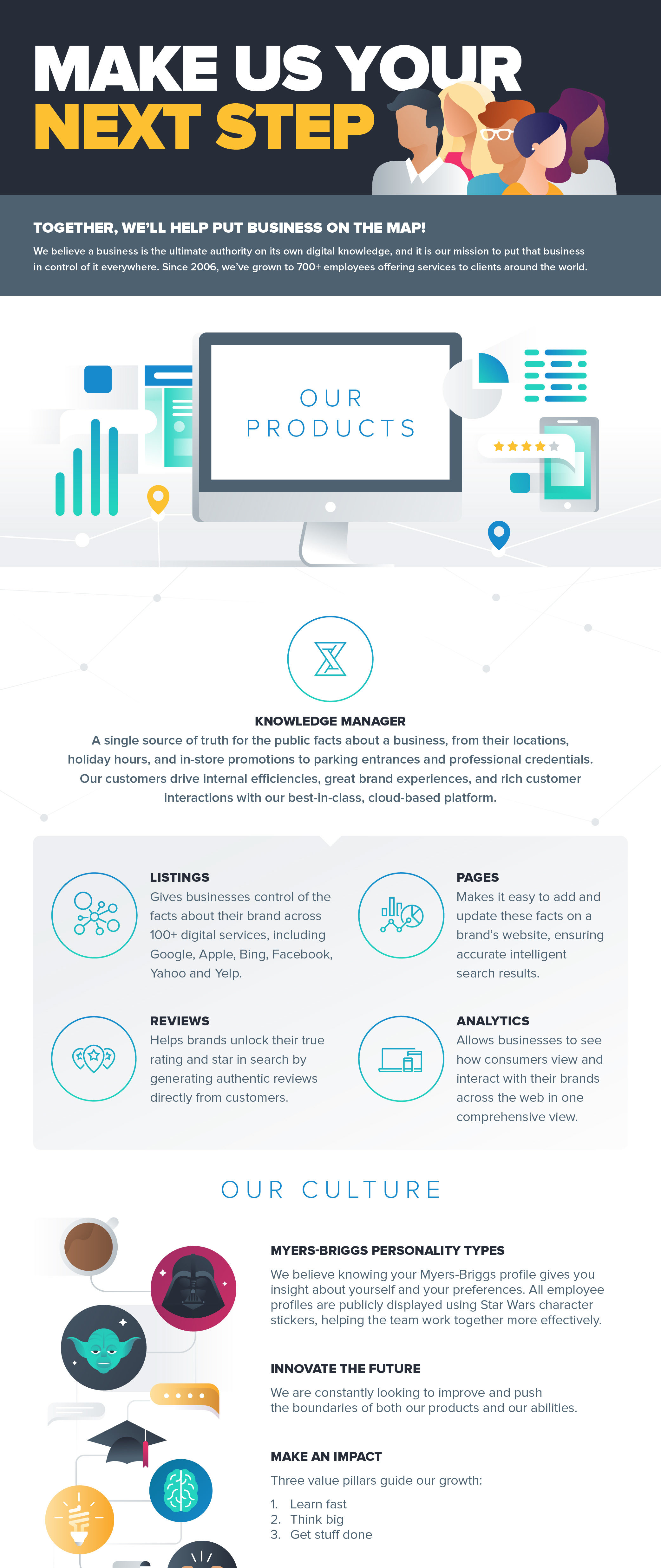 Employee Health and Well-Being Infographic
Employee engagement and job satisfaction have been linked to all kinds of positive markers of organizational health: productivity, profitability, retention, recruitment potential, etc. Fostering employees' health and wellbeing is where employee engagement starts. This infographic we created for a healthcare organization underlines the company's goal to help all employees be—and feel—their very best.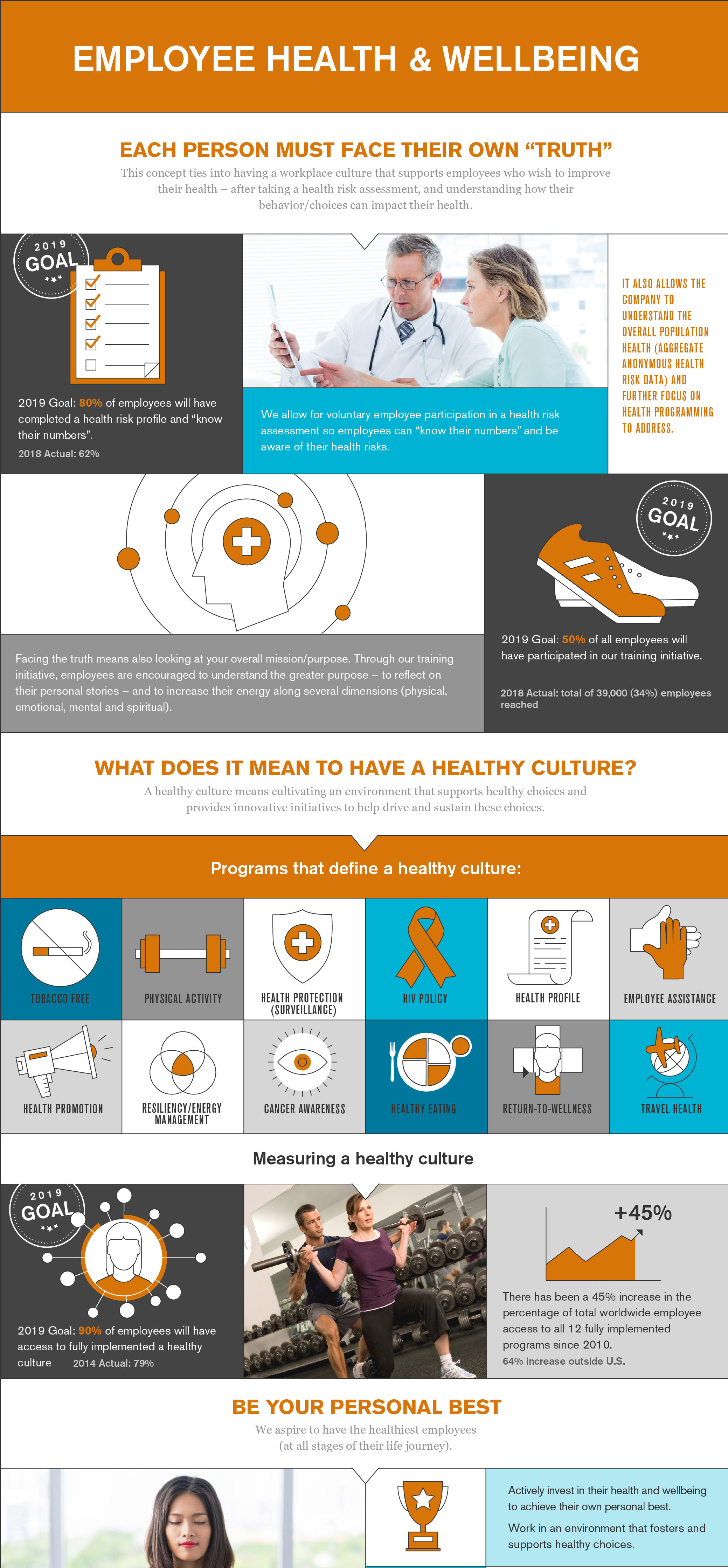 Company Survey Results Poster
Improving organizational culture takes hard work and thoughtful effort. In this poster, we helped visualize the results of a company's internal survey about a new culture initiative. The piece showcases key results from the survey alongside key insights for employees and managers alike to work together toward a better work environment. Even better, this piece was designed to be printable so the information is easy for drivers and deskless employees to read and take with them on the go.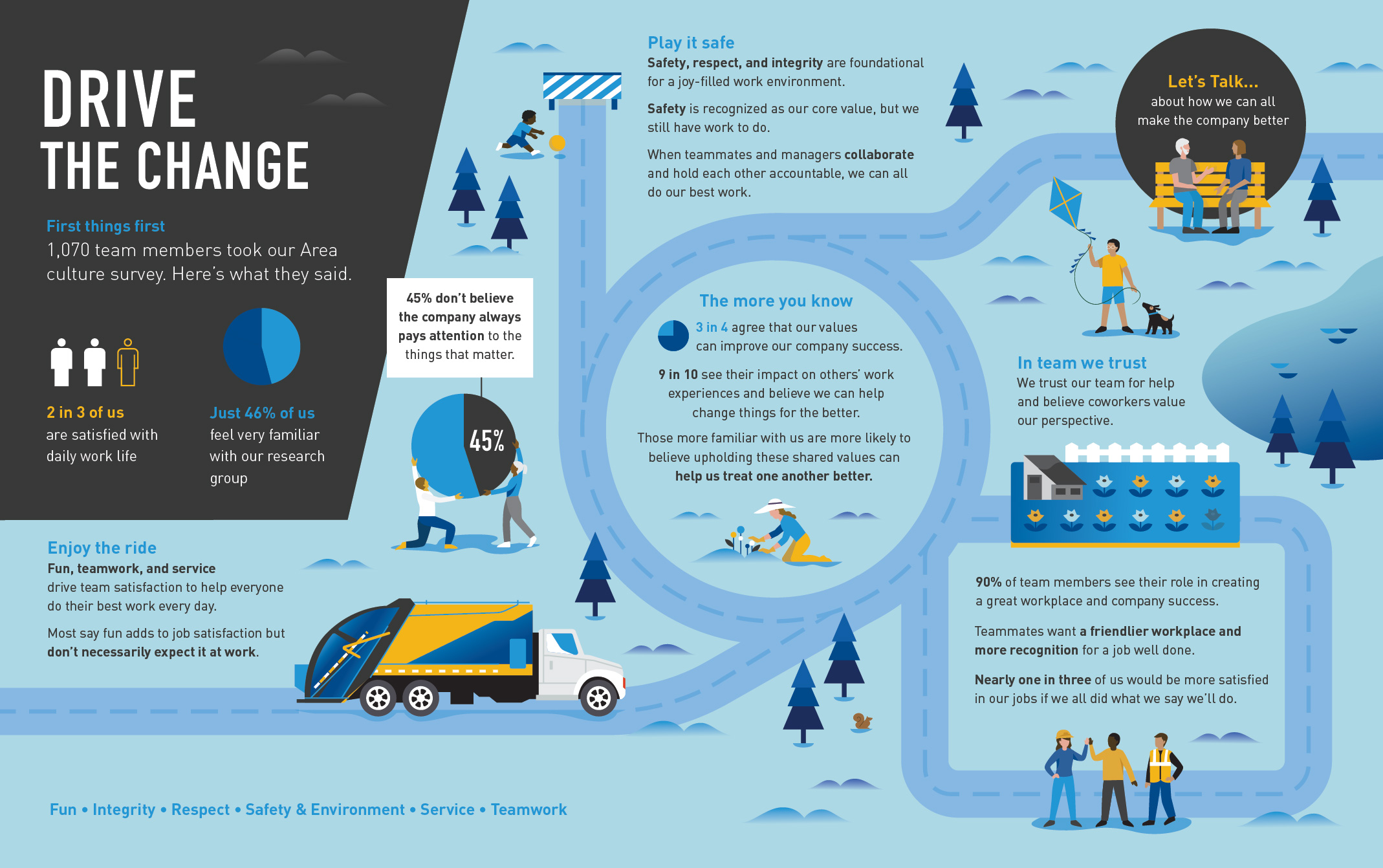 ---
Find lots more about internal communications over here, and download our ebook packed with tips from the pros, tons of ideas, and DIY drills to build your internal communications playbook.