We pride ourselves on making pieces of data easier to understand – in fact, it's one of our main missions – but this one didn't take much crunching.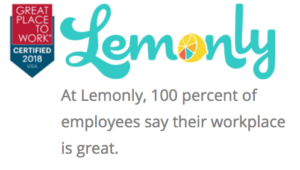 Doesn't get any clearer than that!
We're proud to have been named a certified great workplace by independent analysts at Great Place to Work®, who surveyed each of our employees anonymously last year. (We even have a sweet emblem on our front window now to prove it!) According to their results, each of the 17 survey responses gave Lemonly top marks for creating a culture of great "challenges," "atmosphere," "rewards," "pride," and "communication," as well as a shoutout to our awesome bosses, John and Amy.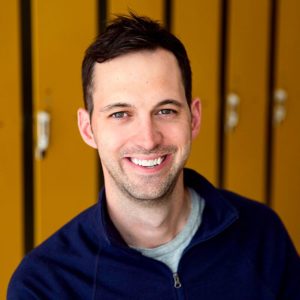 "It's most important to me that our team loves coming to work here, whether it's Monday or Friday. We know we've created a great culture, but being recognized for it is nice, too."
-John T. Meyer, Founder/CEO
Between a spirit for adventure, collaboration and integrity and all of the perks we enjoy – like summer hours, the ability to work remotely, lunch and learns, and revenue sharing – we can't say we were surprised by the results. But we're definitely pumped!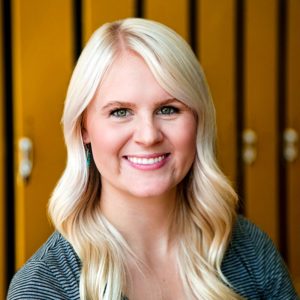 "There are a lot of things I love about Lemonly, but my top three are getting to work with an awesome crew and clients every day, hearing the music everybody picks to play in the office, and seeing the sweet work our talented crew puts out – no pun intended! ?"
-Kelsea Hotvet, Project Manager
Get the full rundown on the survey's results, see why being a Lemonhead is so sweet, and get a few tips for being the next one at reviews.greatplacetowork.com/lemonly