With remote work and distance learning (and cold weather creeping closer, but let's not talk about that yet), kids and parents alike are spending more time in our homes than ever. Quite a few Lemonheads are parents, so trust us, we see you and we feel your pain—parenting in a pandemic is no cakewalk.
And even if you don't have offspring running around, who doesn't love a new creative outlet?
So, this summer, when planning one of our monthly creative workshops, we thought about designing something that would help make these tough times just 1% easier and provide a much-needed dose of levity. And because we're Lemonly, of course we had to put a citrusy spin on it. ?
Download your very own print-at-home Lemonly coloring book!
With one hour of workshop time, six of our designers each created a fun and fresh illustration around the theme of "lemons in the wild"—lemon ninjas, lemons at the beach, lemons in the jungle. There's a great variety of scenes we think you and the small humans in your life will enjoy.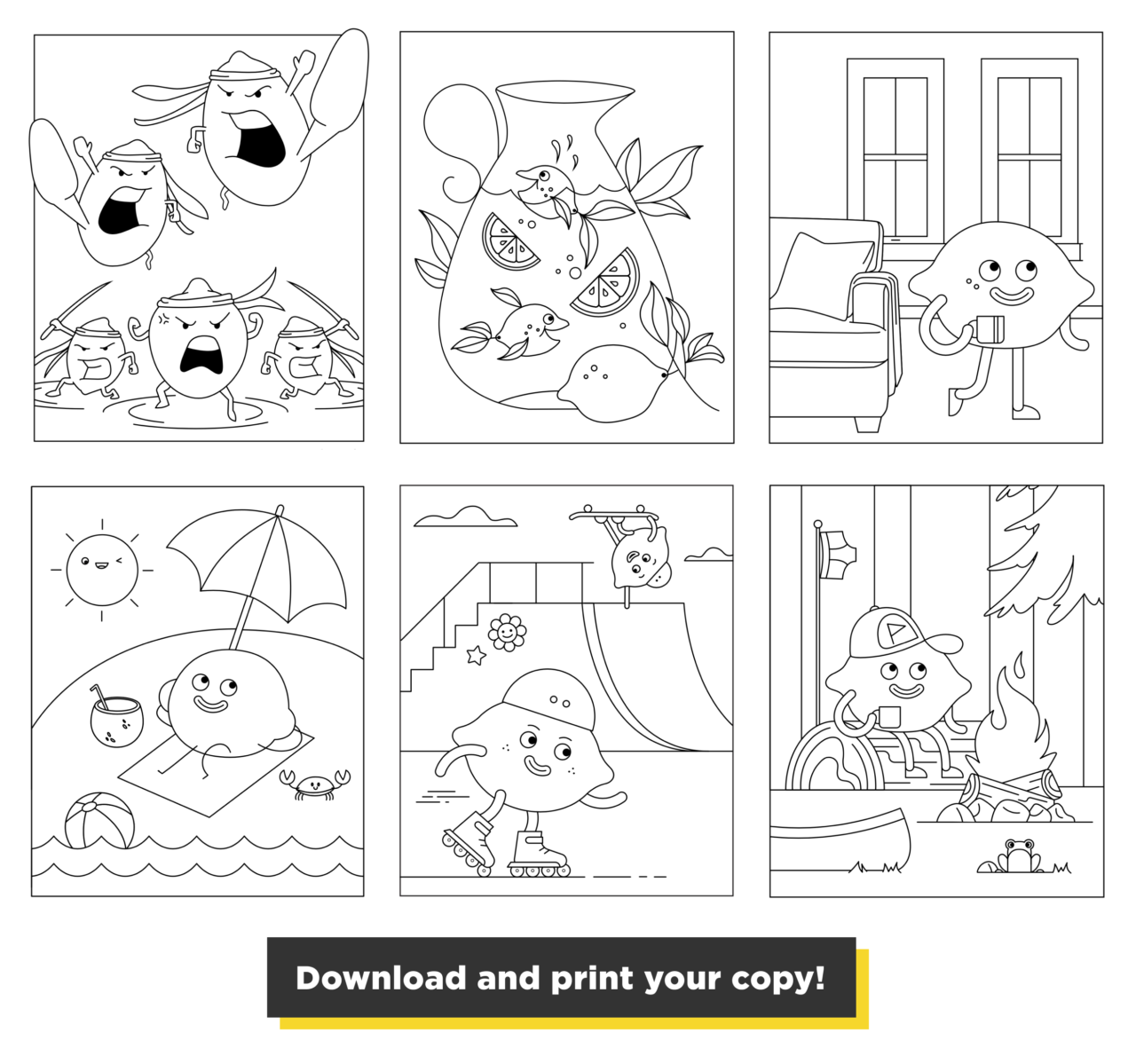 Share your final creations with us on Instagram at @thinklemonly. We'd love to see them! Stay healthy and stay positive, friends.
---
Read more about some of our past creative workshops: