Welcome, reader. We're glad you're here. Maybe you're a brand-new client, excited and mildly anxious to be working with a new shop. Maybe this is your first expedition into the Lemonly blog, and you're still trying to figure out what exactly we do. Maybe you're starting your own lemon orchard and some wayward Googling led you to us. Regardless, get ready for a crash course in one of our favorite topics — the Lemonly process.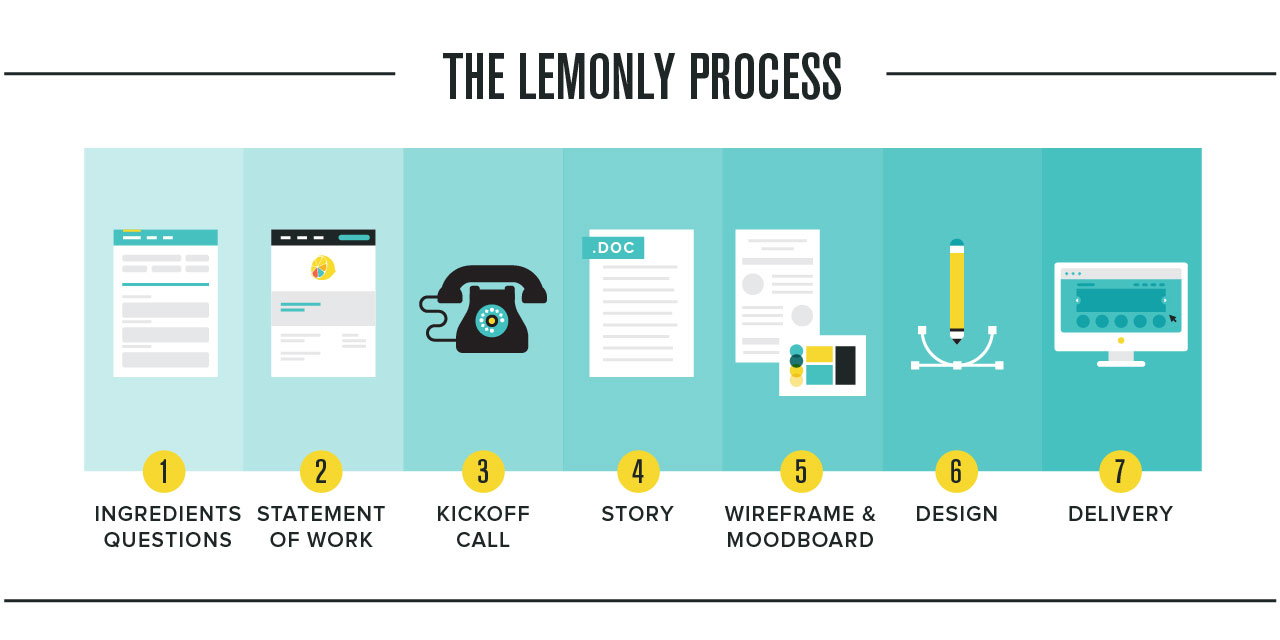 We love turning your lemons into lemonade. (It's a metaphor, orchard person.) To make sure our clients get the ultimate Lemonly treatment from start to final files, we have an iterative process designed for maximum satisfaction and exceptional efficiency.
We love it; you love it. It goes a little something like this:
Ingredients + Statement of Work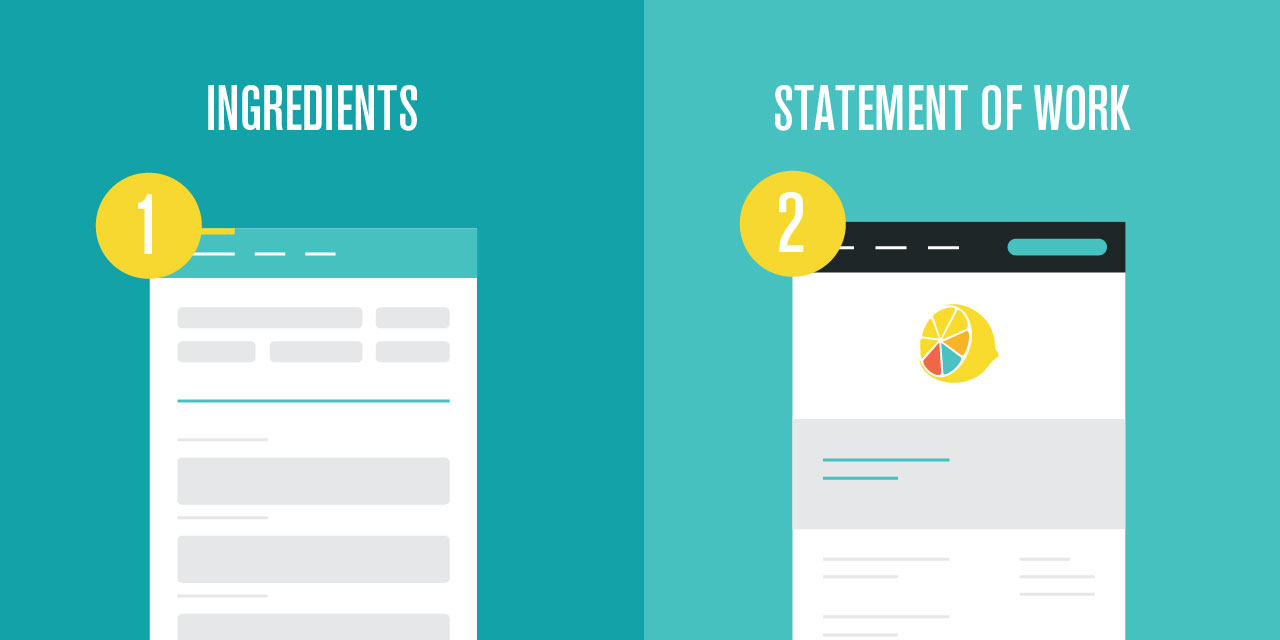 You're ready to get rolling on your project with Lemonly. Excellent. First, someone from our sales team sends over our getting-started questions, known fondly as Ingredients. They are very important.
We ask you about your audience, the purpose of your infographic project, how to plan to share it, what kinds of infographics you like, brand guidelines, and more in your words. Depending on your project, these may require a few different people on your end to answer them all.
After we have Ingredients answers in hand, we put together a Statement of Work (SOW) with Proposify, our SOW tool. When you accept the SOW digitally, it's go time.
Kickoff Call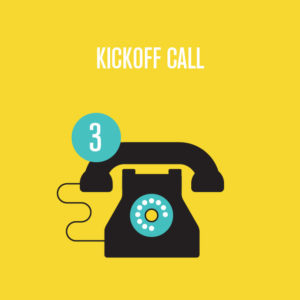 Next, your sales contact introduces you to your Lemonly project manager (PM), and you two get a kickoff call scheduled. Behind the scenes, your PM selects members of our creative crew to work on your project.
Then comes kickoff time. You get your team in a huddle, we get ours, and we get on a call to go through a couple of things: introductions, project overview, a two-way Q&A to make sure both teams are on the same page per your answers to the Ingredients questions, and some explanations of our process and timeline. Everybody good? Ready, break!
Story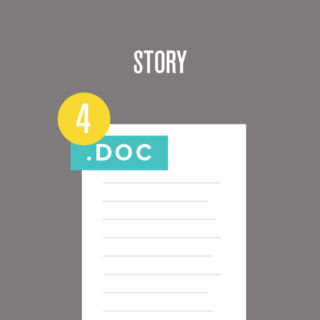 Like a strategic sponge, your Lemonly copywriter absorbs the various background information, key points, and resources you oh-so-kindly shared in your Ingredients answers. We then provide you with a draft of your infographic story. You pass it around to the relevant stakeholders on your end, agree on feedback, and hand it back to us to make edits, if applicable.
If you already have a draft of your infographic copy, our copywriter will give it a quick once-over, maybe reformat a few things to make life easier on our designer, make sure that's cool with you, and off it goes to the next phase.
It's important to make sure copy is nailed down (or at least 90% nailed down) before we move on to the wireframe and moodboard phase. It helps keep your project on schedule and prevents rework. And reviewing copy is just as exciting as checking out the first design draft, right?!*
(*Disclaimer: The content team runs the blog and may be biased about how great the copy phase is.)
Wireframe + Moodboard
What are they? How do we present them?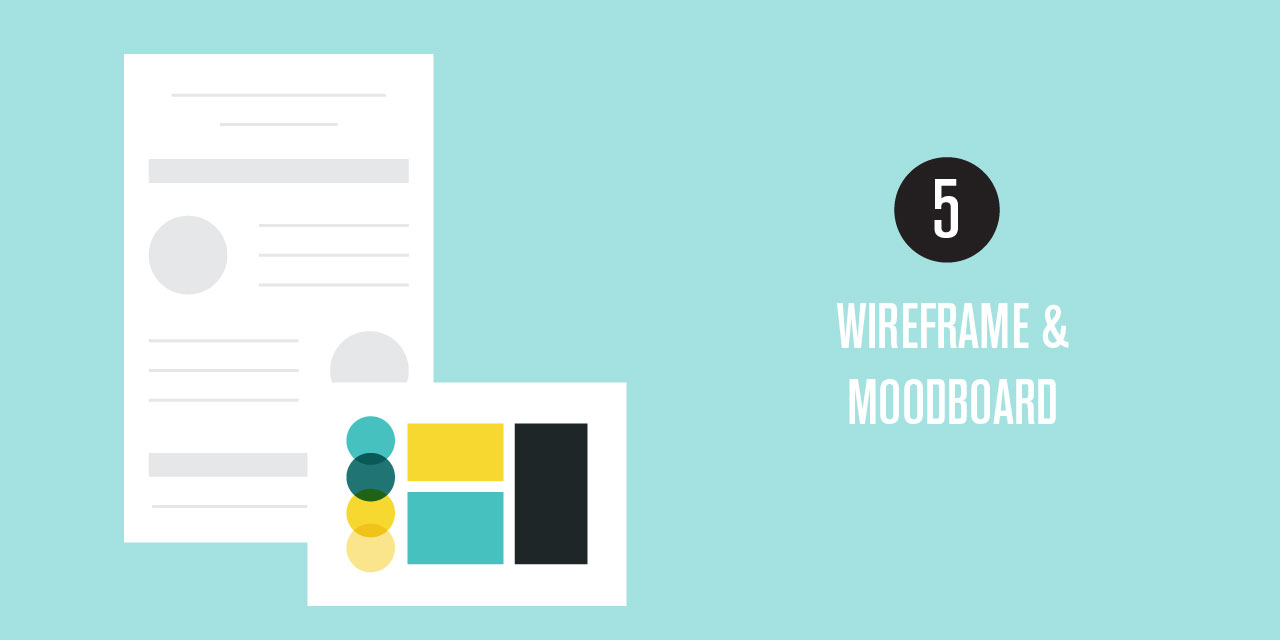 The wireframe is essentially a blueprint (er, grayprint?) of a project's layout. It shows how your designer plans to place the copy from your story created in the copy phase and includes descriptions of planned illustrations. We'll primarily make sure you dig text hierarchy and prioritization. Don't look for color, graphics, or icons in the wireframe. You shall find none.
You WILL find some in the moodboard. This collage-style piece shows you what kind of colors, fonts, and illustration styles we think will fit your infographic. If you have brand guidelines, those will be present in the moodboard for sure.
Still a little confused? Fear not. Your designer and PM will get on a call with you to walk through the wireframe and moodboard to make sure you understand what you're seeing and why the designer made the choices they did.
After the wireframe and moodboard are approved…
Design + Delivery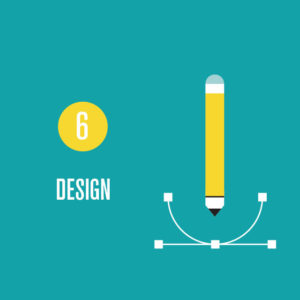 Ta-da!! We bring together the approved copy and layout from the wireframe with the creative elements from the moodboard and give you a fully designed, bespoke infographic. Isn't it lovely?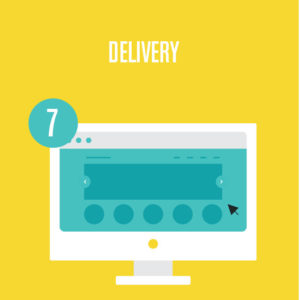 As with the other phases, you'll have a round or two of edits to be sure it's absolutely perfect.
(*If your project is animated or interactive, animation or development would happen here.)
After we get the final thumbs up from your team, we provide the final files in a handy-dandy Dropbox link.
Remember to reach out with any questions about the best ways to host and share your final infographic. And, of course, reach out when you're ready to start talking about the next story you want to tell with us!